KALAMAZOO MICHIGAN'S ANTIQUE BOTTLE & GLASS SHOW!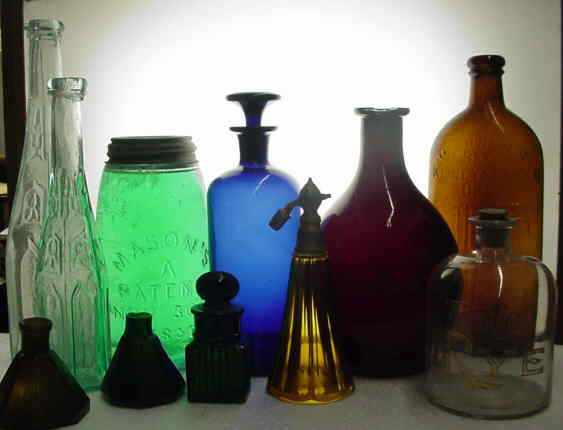 KALAMAZOO GET READY!
ANTIQUE BOTTLE LOVERS-
GET READY!
---

MICHIGAN'S LARGEST 35th ANNUAL
ANTIQUE BOTTLE & GLASS SHOW!
APRIL

12th

, 2014!
Early American Bottles, Flasks, and Glass including: Fruit Jars, Dairy Bottles, Stoneware & Related Items!

---
Norm Heckler, America's foremost antique bottle and glass expert will be on hand,
as will other professionals, giving free appraisals ---
-- so bring your treasures!!
---

WHEN?
SATURDAY, APRIL 12th, 2014
10:00 am to 3:00 pm
WHERE?
At the Kalamazoo County
Fairgrounds & Expo-Center
2900 Lake Street 'I-94 exit 80'
Kalamazoo Michigan
For Information call:
John Pastor
1-616-581-7005
or call
Al Holden
1-269-685-1776

---
FREE APPRAISALS OF ANTIQUE BOTTLES AND RELATED GLASS ITEMS
---

BITTERS INKS POTTERY CURES JARS SODAS FLASKS MILKS SPIRITS

---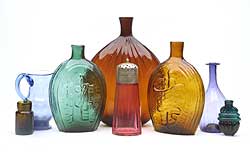 SPONSORED BY THE
KALAMAZOO ANTIQUE BOTTLE CLUB
RAFFLE DRAWING TO BE HELD!!!!
WIN A NEW
"STATE OF THE ART"
METAL DETECTOR!
THE HOT NEW FISHER F-2!!


Retail value $ 269.00!!


Fisher F2 Visual & Audio Target ID Metal Detector


Versatile Multipurpose Performance With Deluxe Headphones!

8 - Segment visual target identification and 4-tone audio I.D.
Fast, sensitive target response
2-digit numeric target value
One-touch pinpoint with numeric depth readout
Coin depth indicator in motion search mode
8" concentric searchcoil
Light weight - only 2.6 lbs including batteries
Ergonomic S-Handle design
Notch system for accepting or rejecting target categories
Includes two 9 volt alkaline batteries
Operating frequency: 5.9 kHz
Open Spider Style Coil for easy pinpointing and non buoyant

Recommended for: Coin Shooting, Relic Hunting, Cache Hunting, Beach Hunting, Treasure Hunting, Locating Hidden Dump Sites!


To purchase raffle tickets send $5.00 for every 6 raffle tickets to:


We will fill out the club portion and return the numbered stubs.




Please include your name, address and phone number:




Mail order raffle ticket sales must be received by April 6th.




Raffle tickets can be purchased in person at the show.




You do not need to be present to win.


Make check payable to "K.A.B.C."
Mail to:
CHARLES PARKER
607 CROCKET AVE.
PORTAGE MI 49024



(Kalamazoo Antique Bottle Club)


DONATED BY PRO/STOCK METAL DETECTORS


PLAINWELL MI.


FOR MORE INFO E-MAIL HERE

Admission $3.00, Senior Citizens $2.00
Children Under 12 Free with Adult!

RETURN TO THE MANY FACES OF TREASURE HUNTING!