MERRY CHRISTMAS 2015! PIZZA PARTY!
---
Where has this year gone?
When I was a kid, I hated to see those 'count downs' before each new school year. Can you remember when the retailers had parents convinced that every child needed new school clothes. I look back and now realize many parents had to dig real deep to accomplish that, as many others could not! I am certain my folks put themselves into debt so that we would have nice clothes for school!
And how about those who count down the number of "Shopping Days" before Christmas! That drives me NUTS! I only need one day, December 24th!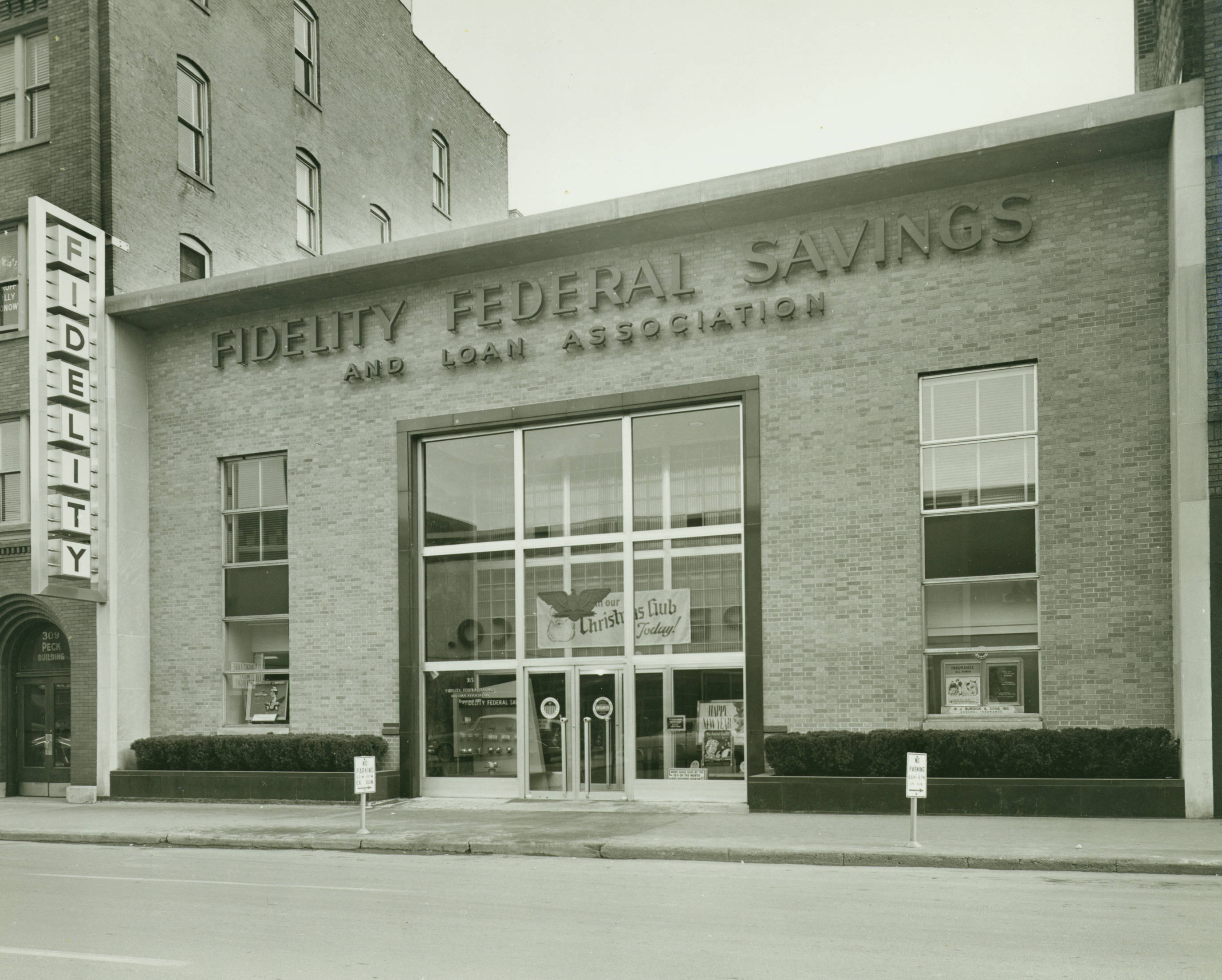 I can clearly remember my grandmother taking me to the bank to start a Christmas Club account at the start of each new year! I have long forgotten how much it amounted to, back when I cashed them in, but it must have been less than $20.00! I guess the whole idea was to teach children to save, and create new bank customers and it is a good memory. They didn't have a drive up window and it was a really neat experience to go into the bank with my grandmother!
I keep trying to do a google search for that bank, because when I do, stuff from our newsletter shows up! Am I running you dear friends in circles with this newsletter? I suspect I am.
I just remember that amazing painting on the bank wall! It was a beautiful scene from the Song of Hiawatha. The featured background was the shore of Gitchee Gumee, by the shining big sea water. Just as in the story, at the doorway of his wigwam stood Hiawatha. It also featured his wonderful birch bark canoe.
You would think at least a photo remains of that beautiful mural or record of who painted it. I can't even find anyone who even remembers seeing it! I know Grandma would remember if she were alive!
It has reached the point for most parents that it isn't about the number of days left until Christmas, it is about, "Will there be any money left for Christmas?"
I have a notion that many folks who read this newsletter know exactly what I am talking about. As the owner of a retail store, I am seeing the ratio of people who are coming into my store to "sell" out number the amount of people coming in to "buy."
I'm not talking about you good 'picker friends' who sell for the sake of selling, I talking about people who are selling out of desperation! The problem as I see it, will be getting far worse before it gets better.

But now, I would like to spread some good Christmas Cheer! The Kalamazoo Antique Bottle Club's December meeting falls on December 1st, so there will be plenty of shopping days left before Christmas! This month we will start things off with a bang! Can you say "Pizza Party?"
Now, hold your onto your reindeer! We will still be meeting first at the Library for a short time as usual. After we take care of some important club business, and take a roll call, we will reconvene at Bimbo's Pizza. This extra hour will give the pizza parlor time to fillet some fresh anchovies!!
As usual, the Pizza Party is for any club members who are paid-up and in good standing, and even some who can barely stand, and even some, who like me, who are hard-to-stand, and are very rarely understood. . . understand?
---
Last Meeting
At our last meeting we had a great turnout! But sadly, the meeting soon became somewhat overheated. I am talking about people who were really getting hot under the collar! Things got so bad we had to send Eddie down to the main desk for help!
Soon we had security personnel come in to settle things down before folks blew a gasket!
As it turned out, the library turned off their cooling tower, which was done according to a routine schedule. They forgot to put the global warming factor into their equation! Am I the only one who listens to Al Gore any more?
The library worker was very apologetic about it. So, very quickly, I spoke on behalf of the entire club telling him, "We will tough it out!" Well, folks we barely made it!
I am sure it was over 90 degrees in the conference room by the time we left! Chuck Parker hasn't raised a sweat like that since he lost his Richard Simmon's exercise video, "Sweating to the Oldies!"
Looking over the sign-up sheet I see the following highly collectable autographs: Kevin Seigfried, Ron Smith, Kelsey Ennis, Chuck Parker, Mary Hamilton, Bill Drake, Tim Hayes, Scott Hendrichsen, Kelly Bobbitt, Vincent Grossi, Ed Nickerson, Al Holden and we had two guests.
About a week before the meeting, I received a phone call from a young man who was researching a bottle found he at a yard sale. He had been trying to locate information online; that is when he discovered our club web site. After hearing a description of the bottle, I quickly knew that he didn't have an antique.
There was a time, and not so long ago, when making this sort of judgement call was pretty clear cut and simple. Either the bottle was an antique, or it was not! That part was easy. It was also much easier to decide if the bottle had any value or not.
All of that has changed today. For me, doing appraisals is hard because I don't like to burst someone's bubble! People bring in boxes of bottles for me to look at all the time! They walk into my shop looking like they are the next contestants on 'Who Wants to be a Millionaire!'
This newer (blurring-the-lines) trouble started when the more modern "collectable" aspect began to blend in with the "hand-finished" antique aspect. It is hard to know exactly when this problem started; but, I am pretty sure it was before I started collecting. When Jack Short and Ernie Lawson were sharing their bottle collecting interest with me, I listened to a number of very neat dump digging stories!
I can remember, like it was yesterday, when they talked about finding an early dump site, with loads of great bottles! Digging away, the good bottles were coming up one after another! Then the rhythm would be broken as they started pulling out early dairy bottles . . . which they considered worthless! They would toss the milk bottles over their shoulder and hear them shatter behind them! By the time I heard that story, it had become more of bottle digger's confession, something of a great bottle digging sin!
Crown top soda bottles are another beverage bottle from the more modern era and have become very collectable! That segment of bottle collecting also snuck up on us when we least expected it! While they are not antique, they are collectable! The value in antiques bottles, as well as the newer collectible bottle is determined by what factor?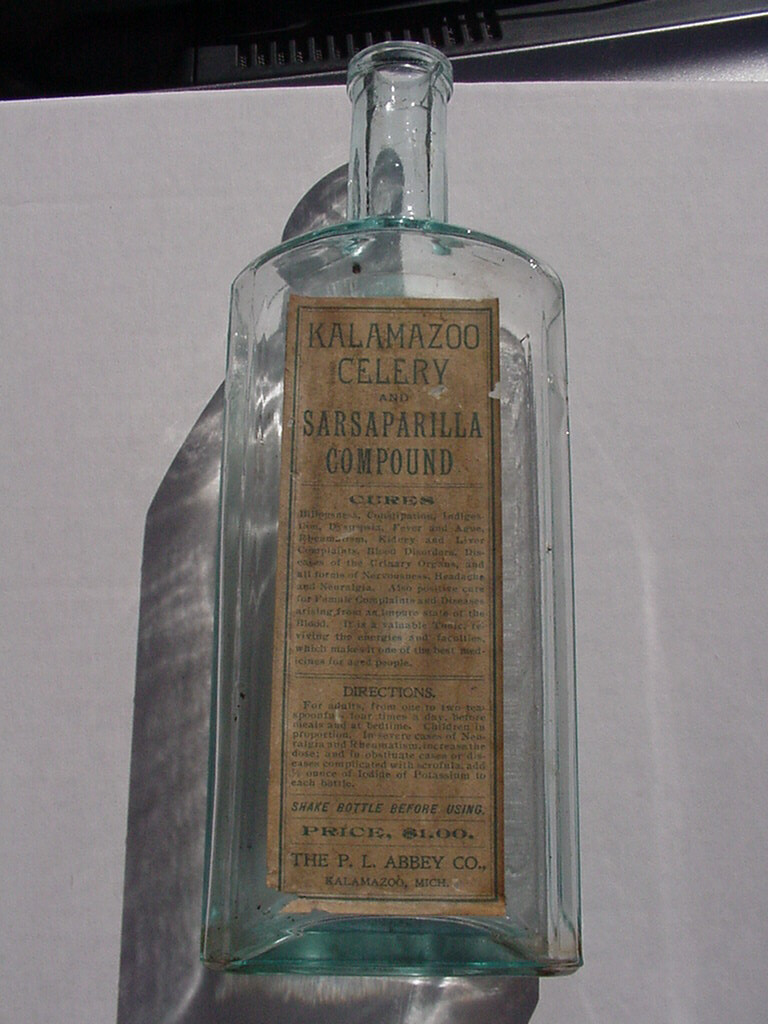 If you guessed "rarity" you would be wrong! It is "desirability!" A good example would be the Kalamazoo bottle that I had at the last meeting. It is a P.L. Abbey, "KALAMAZOO CELERY and SARSAPARILLA COMPOUND" in aqua. It is not embossed! It has a paper label that is 99.9% intact! And, making it even more desirable, it is labeled as a "CURE!" And another plus! It has a priced label for $1.00. These are all things which add to collector value!
OK, now, let me share my thinking with you . This is an extremely rare Kalamazoo bottle. How many of these exist? I have no idea, but let's guess "6" maybe? I really doubt that many still exist, and it is possible that it is as rare as 1-of-1. I think the value, at tops, is $200.00, maybe $300.00 to the right collector.
Now on the other hand, the "Best Bitters In America," a highly sought after Kalamazoo bottle, which is far more plentiful, has sold at auction for as much as $17,000!! Yep, it is all about desirability! If enough people want it, it is worth whatever they are willing pay for it!
I'll never forget when one of my metal detecting customers called me. He was all excited! He found a fairly common date Seated Liberty Half Dollar from the 1870's. Not being a coin collector he looked it up in the Red Book and he only saw the highest value that was listed!
He called me to tell me the dollar amount he saw, and I knew there had to be something wrong with those numbers.
His coin clearly was not a real low-mintage coin. It was a very nice, clean coin and with sharp details, but very clearly circulated. However, I was shocked to see the value of that coin in un-circulated condition! It was much higher than even the years with a much lower mintage!
The reason? It was because only a couple of that fairly common date, were known to exist in perfect condition! I guess my point is . . . there is no set formula for placing a value on antiques or collectibles . . . but desirability is a HUGE factor!
Our guest's bottle was not an antique. However, I think the machine-made bottles that are most worthy of respect in the antique bottle collecting hobby are those early paper "label-only" bottles from the early 1900's. This was much newer.
This bottle's description, the one I was hearing over the phone, was not

a hand-finished bottle. It was a sealed, paper-label bottle with full contents. I told the young man that I didn't think the club members would be interested, but he was welcome to bring it to the meeting, where perhaps someone could steer him to the right collector.
At the end of the call he sounded like he may come to the meeting, which I asked him about. He told me, "I'll be there unless I sell it."
He walked in with his girl friend (or wife) after we had already started the meeting. I motioned them over to pull- up a chair near where I was sitting. As they did, Chuck continued on with the meeting.
When they got settled in, I looked over and whispered, "I see you didn't sell it."
His eyes lit up, and a big grin spread across his face, as he pulled back his arm to slap me a hand-shake he said, "Al!"
After Chuck finished some club business, he acknowledged our guests, and asked them about the bottle. After some club discussion, Kevin suggested that he check with some of the more upscale local liquor stores to see if it is indeed rare. Everyone agreed that such a store would likely know of any local collectors in that area-of-expertise.
It was a fun discussion and both our guests enjoyed their visit as much as we did. I am only sorry I didn't get any names to share with you. When they left we invited them back anytime. He responded, "I'll be back! First I am going to find something else to show you!"
We also had a little contest going on at the meeting! Scott Hendrichsen brought in a big glass jug filled with early clay pipe bowls and pipe-stem pieces! The contest was; for members to guess the total number of pipe pieces in the jar! The person coming up with the best guess won some antique bottles!
I don't remember the final number, Scott thinks it was about 190. I know that my guess of 95 fell far short. Eddie Nickerson was the guy who walked away with the gold! I think he used a special mathematical formula that he sold to NASA back in the 90's when they were updating their galaxies count.
The bottle our guest brought to the meeting was a "RON MERITO" PUERTO- RICAN RUM bottle.
I have to admit, I really liked the label! It has a Spanish galleon in the background. In the foreground there is a pirate clutching pistols with a parrot on his shoulder. Coming ashore behind him is a buccaneer wearing an eye patch as he struggles under the weight of a gold doubloon filled treasure chest!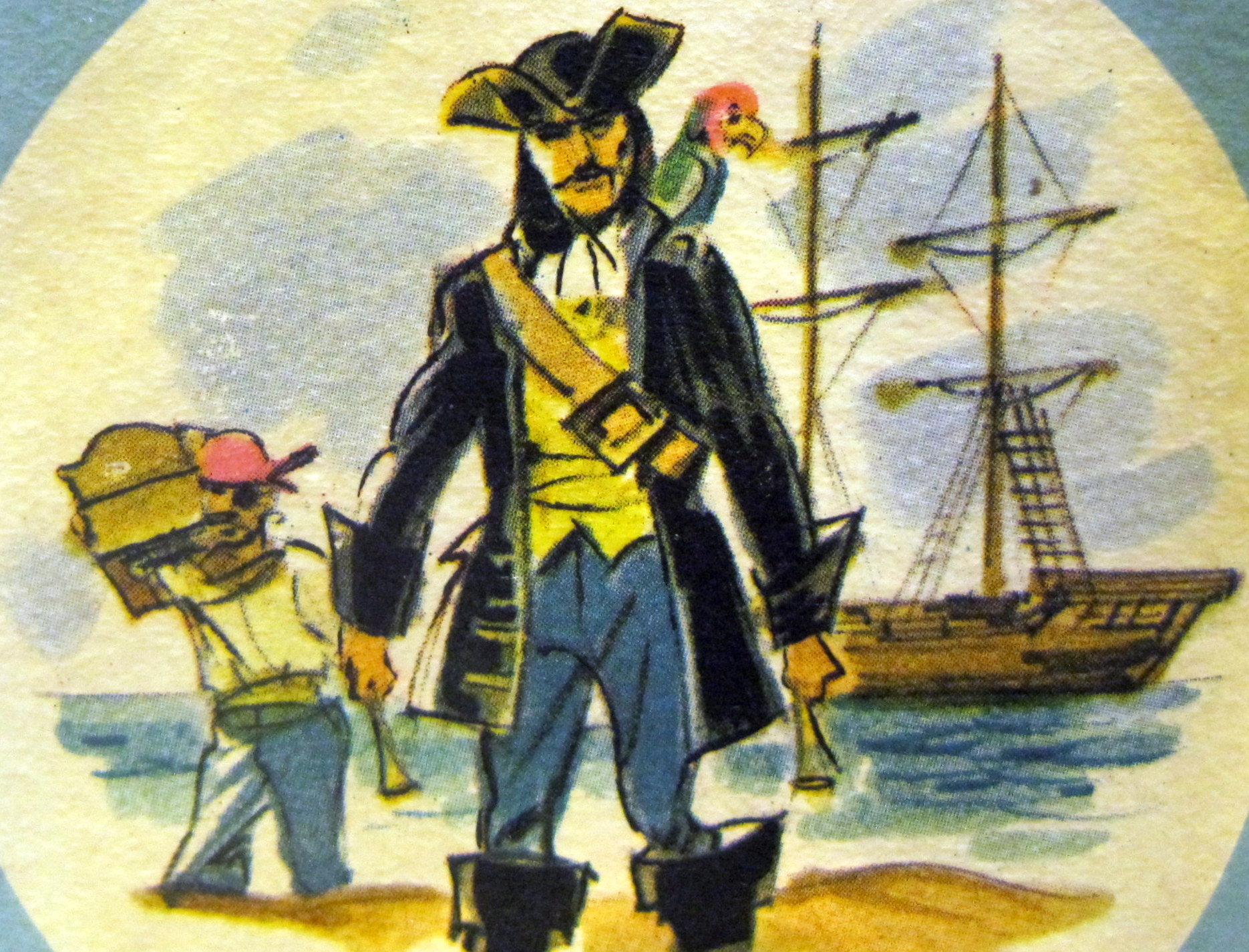 A little scene from the classic Treasure Island!
"Don't shoot poor ol' Ben Gunn!"
"Who are you?" I asked.
"Ben Gunn,"
he answered, and his voice sounded hoarse and awkward, like a rusty lock.
"I'm poor Ben Gunn, I am; and I haven't spoke with a Christian these three years."
OK, on with the show! Scott Hendrichsen recently returned from a relic hunt down in a secret honey-hole down south! And as usual, he had some amazing treasures! The list includes: 27 Civil War Bullets, 5 Uniform Buttons, Hotchkiss Shell fragment, Saddle Shield, Buckles, Horse Bridle, Bethel Military Academy uniform button!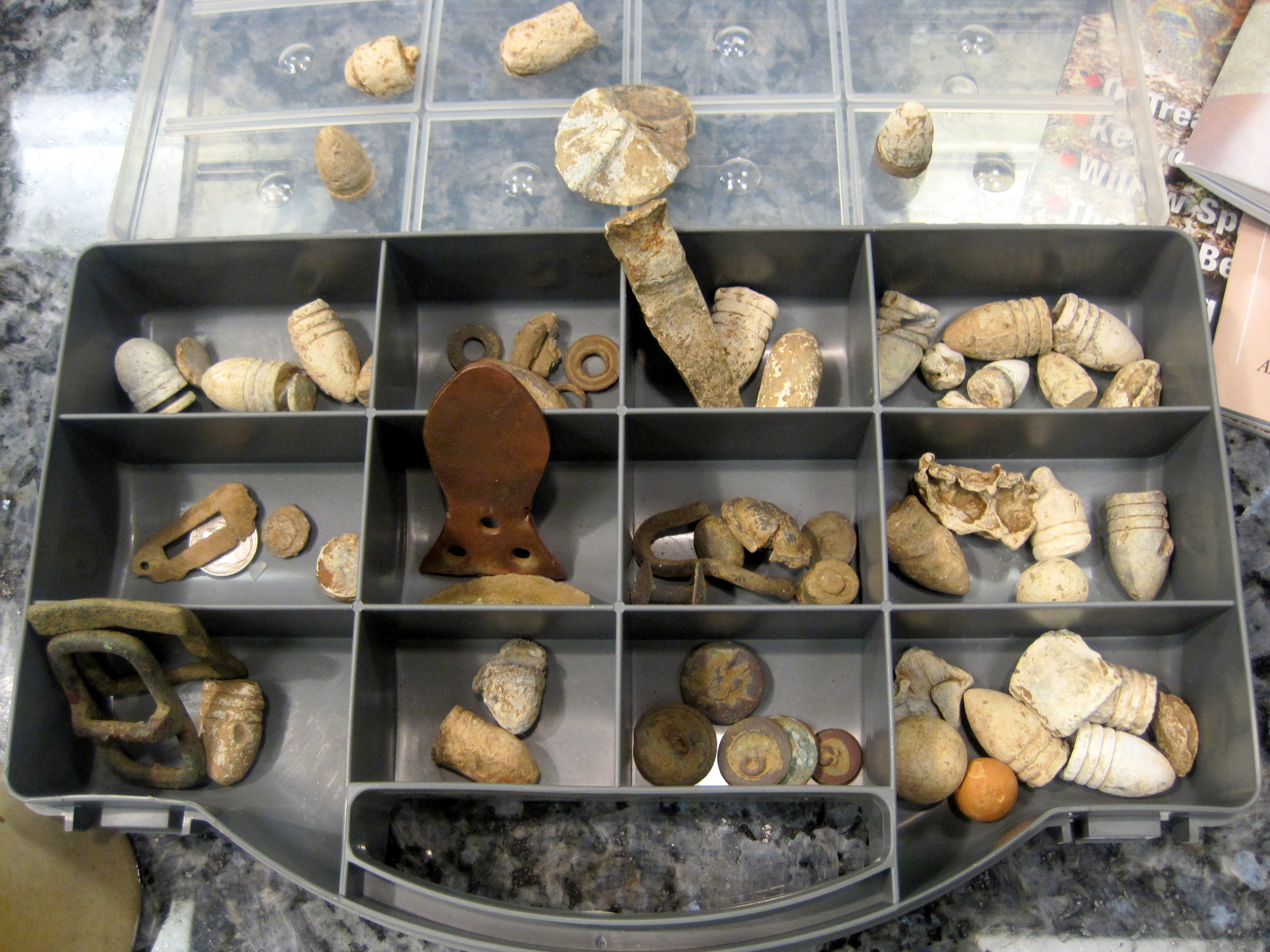 Scott brought in some amazing stuff from recent bottle digs! Friends, if you are missing our meetings you are missing out on a chance to see some amazing treasures! One of my favorites was an unusual glass breast pump with a little bulbous reservoir. Also, on a recent bottle dig Scott found fragments of a Webb's Improved Stomach Bitters, Jackson, Mich. bottle. I had one on my wall display and the late Dick Kinney wanted it really bad. Being an advanced collector of Michigan bottles, he knew it was the rare variation.
He kept asking me to put a price one it, but I really didn't want to sell. One day he brought another Webb's, one that was the exact same size and color, but it was not the rare one. Honestly, from 8 feet away, you could not tell them apart. Dick also had a partitioned box with 8 premium colored antique bottles. His proposal was simple. You can put this Webb's in your display, and you can pick out any two bottles you like from this box.
That sounded pretty good to me! I looked over the box of bottles and they were all sparklers! I was like a kid in a candy store! Two of the bottles were colored pontiled scroll flasks! But, Dick made one mistake! The way he looked at my Webb's, I could see that I was holding the best hand of cards!
I said, "Dick, I think we can reach an agreement where you can own that bottle."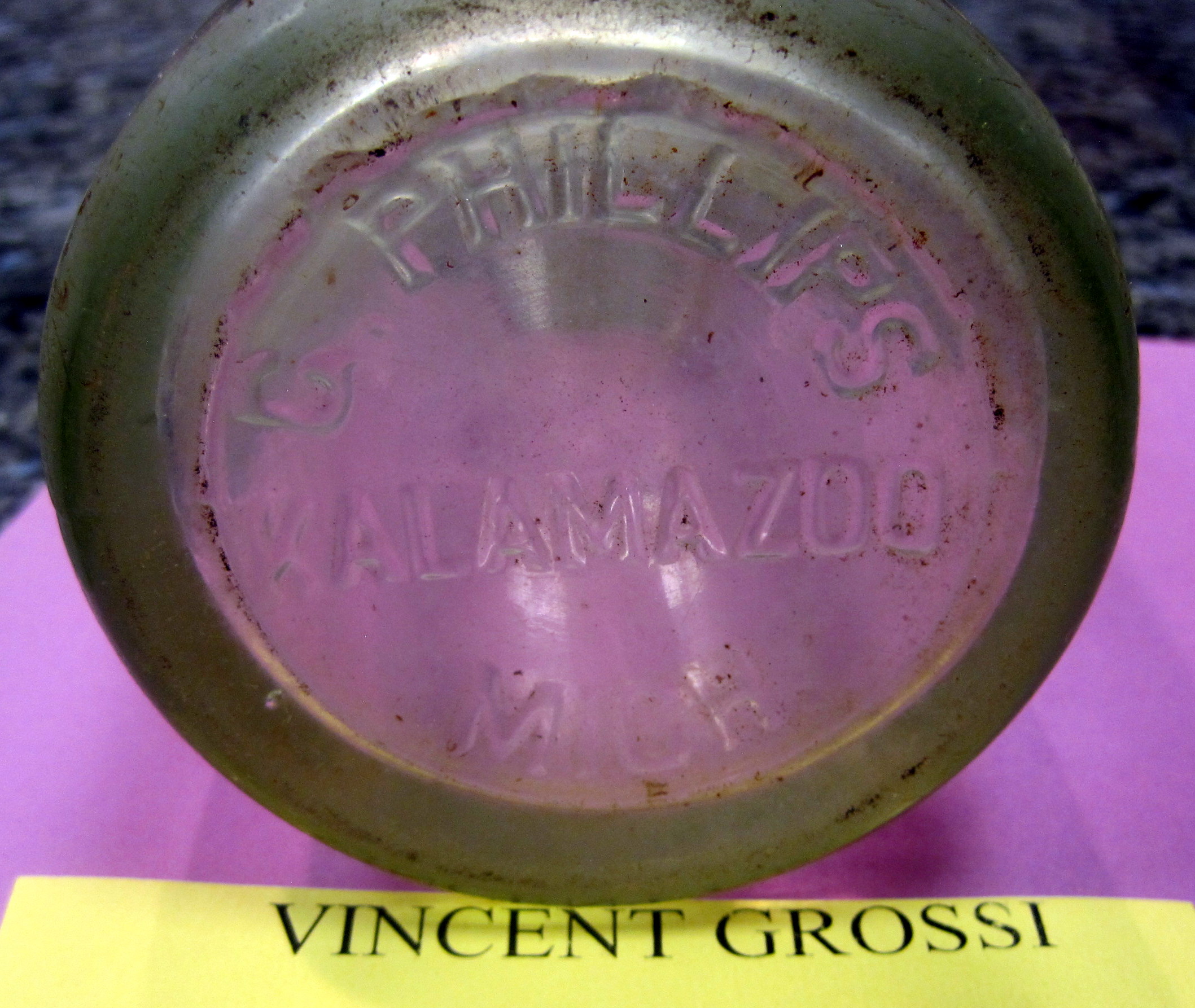 "Well that is great! Go ahead and pick out the two bottles you want" he said.
I said, "I want the Webb's bottle and all the bottles in the box."
"Well you *** of a *****!"
And so, the deal was made. One thing about Dick, if there was a job to be done, he would figure out a way! I think he had actually planned on making that deal if push came to shove. Perhaps I could have got some cash to boot?
When Edison invented the Edison Universal Stock Printer, around 1870, the board of directors of the New York Stock exchange offered him $40,000 for his invention. That was a huge sum of money at that time!
As they were about to leave, Edison felt guilty, so he told them that he was prepared to accept $4,000 for the machine. The chairman of the board replied, "Mr. Edison, YOU should know that we were prepared to pay you $400,000."
So, a good deal is all in the eye of the beholder!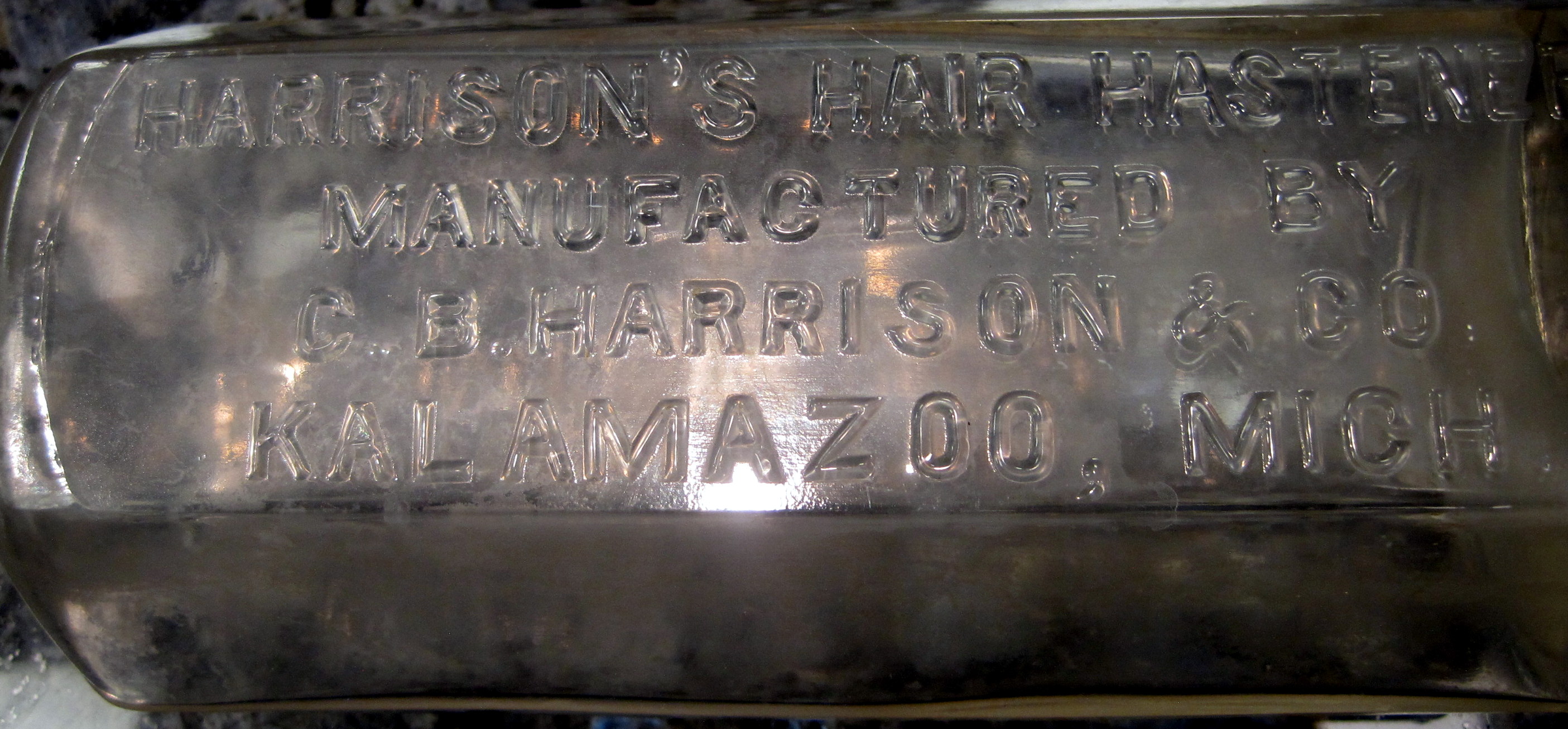 Another awesome bottle that Scott dug "Harrison's Hair Hastener" manufactured by C.B. Harrison, Kalamazoo, Mich.
My hair could use some hastening!
Tim Hayes brought in a tiny treasure! It was a local Kalamazoo bottle you rarely see! It was a tiny purse bottle with a nickel plated tin top embossed A.M. TODD - "PIPMENTHOL"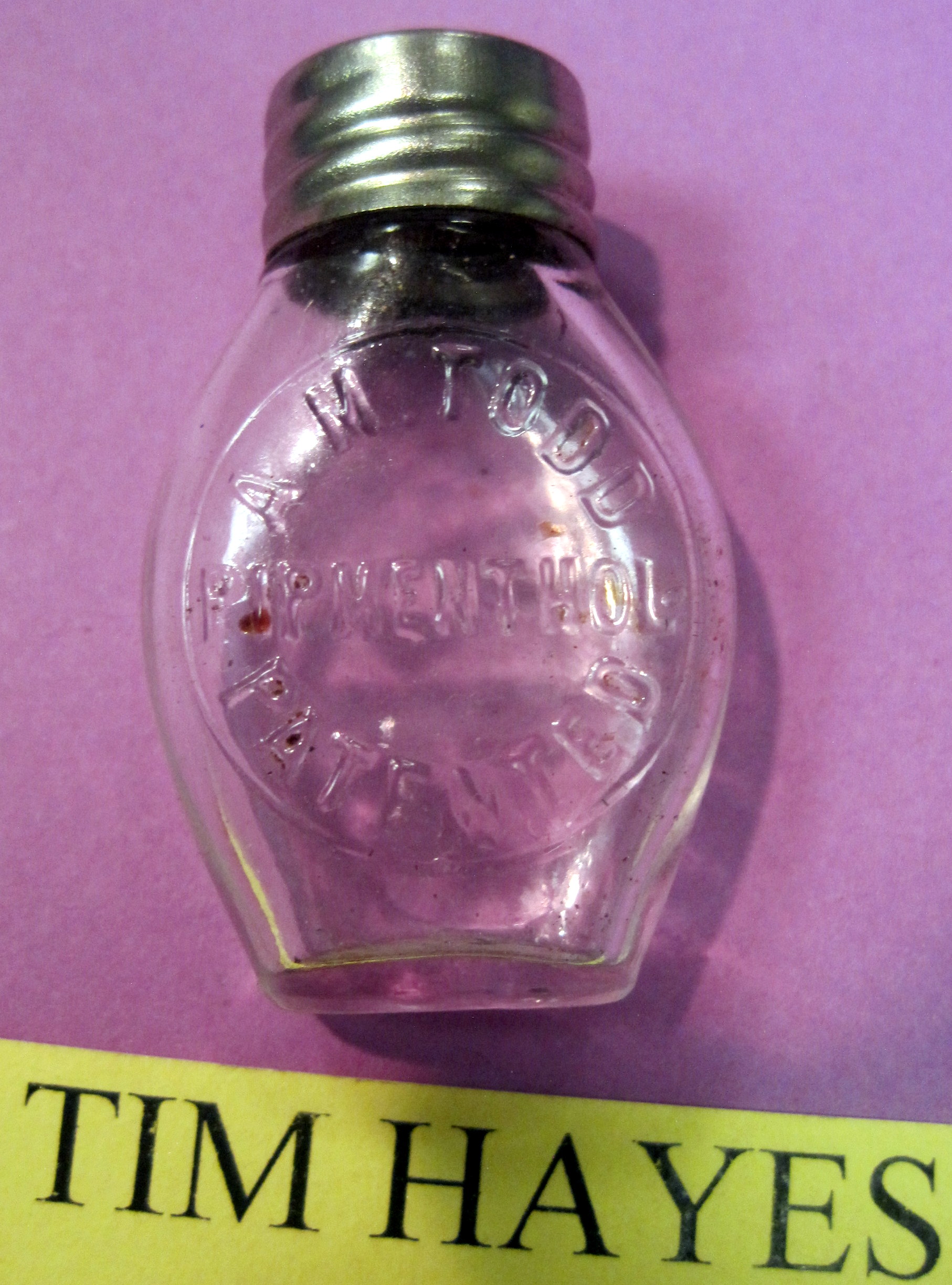 If you recall at the October meeting we had "Small Bottle Night." I brought in several tiny bottles, and one had a tiny cork and wax seal with a label in Chinese. I took a picture of the bottle into our favorite Chinese restaurant and had one of the managers look at it. I was looking for the owner, because you could say we are friends and he speaks the best English.
The gentleman I spoke with is most pleasant but a little hard to understand. My first question was, "Is this Japanese or perhaps Chinese?"
"Yes, yes this Chinese!"
He was very busy and I didn't to take him from his work. He gave the product a name which I didn't understand. From that point we dealt with a form of hand-signs! He suggested that for a headache you place a small amount on your fingertips and message it into your skin at your temple area. Or if you are congested, you place a small amount under your nose or on your chest. "Oh, like Vicks Vaporub!" I said.
"Yes-Yes-Yes! Vicks, yes so!"
Don't you love this hobby! I am willing to bet A.M. Todd's 'Pipmenthol' is like Vicks! I'll even wander a little further out on this limb and bet A.M. Todd was a supplier for Vicks! (What do you think?)
Chuck Parker brought in a Kalamazoo beer bottle with a bulbous top that said C.S. DeWitt & Co.* Kalamazoo, MI.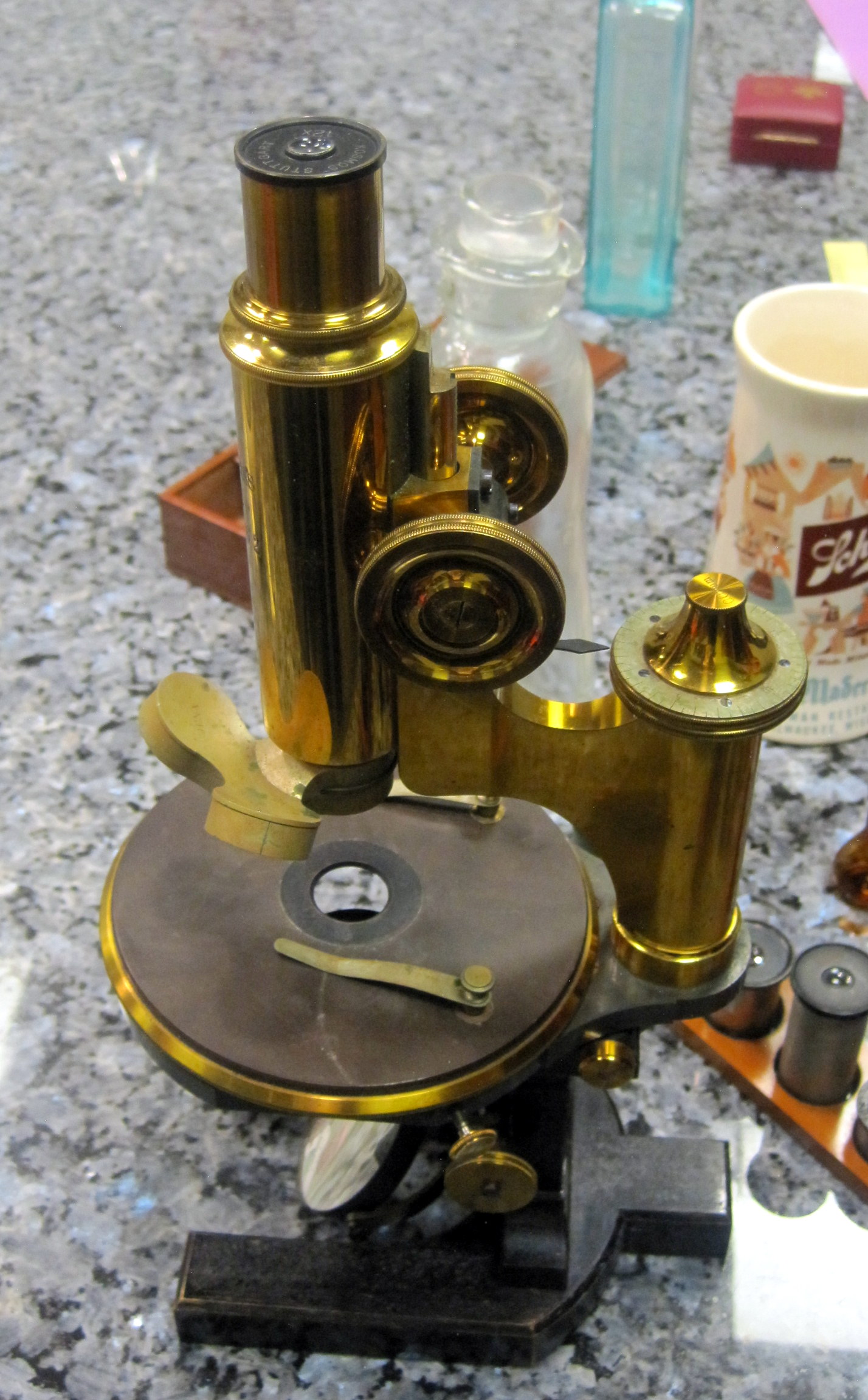 (I didn't get a good picture so I am not sure on this name)
Vince Grossi had a nice, clear, 1-quart, blob-top Kalamazoo bottle that I can tell you next to nothing about. When I looked on google under "Phillips" and "Kalamazoo" for key words, I find those well known Phillip's oil bottles with the wide mouth tops which accept the tin screw-on funnel and clearly this is not one of those. I suppose they may have offered a travel bottle? The other thing we must factor in is that Kalamazoo had about 70 breweries in the 1890s! I think we are headed back in that direction!
Kevin displayed a bunch of neat stuff! One amazing item was a beautiful, German, Carl Zeiss Laboratory Microscope. That model was made at the factory located in Jenna. Kevin has the wooden case, several lens and slides! It is truly a beautiful instrument!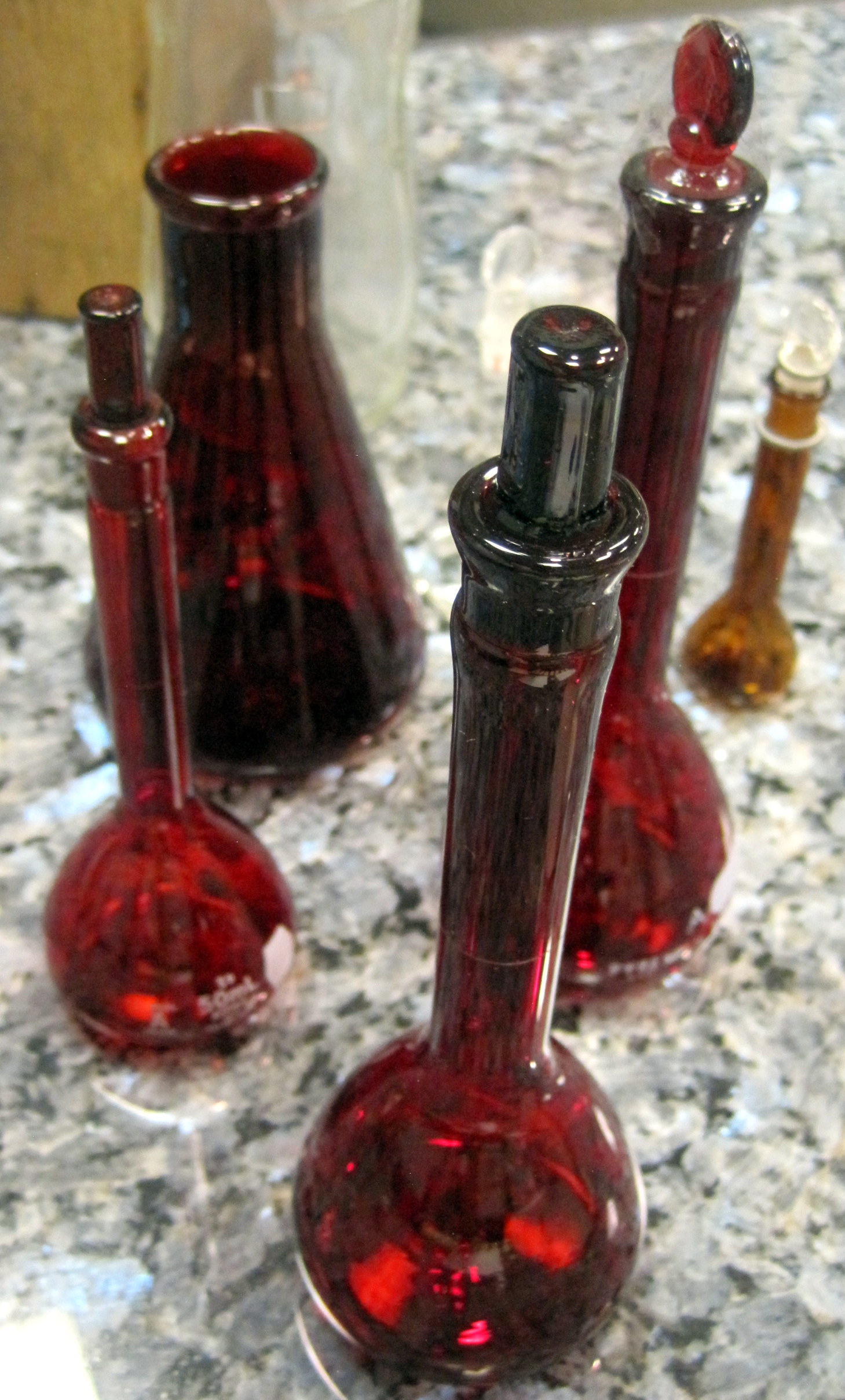 Kevin also had an awesome group of ruby-red lab beakers! I almost started looking around for a Bunsen burner! We had everything needed to produce some generic Viagra tablets! We will be millionaires in no time!
My favorite was Kevin's Mr. Pickwick bottle. If you research the bottle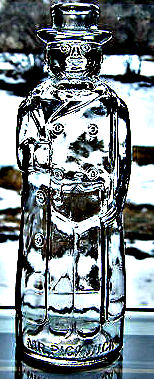 online it will lead you all over the place. The version I like the best is that it was a bitters bottle from around 1932! The Posthumous Papers of the Pickwick Club is Charles Dickens's first novel. He was asked to contribute to the project as an up-and-coming writer following the success of Sketches by Boz, published in 1836.
Last, but not least, was a collectable Dog Treat Jar that Ron Smith brought in. No it was empty which was disappointing for most of us old pups! I guess it was supposed to make a noise when you lifted the lid but that part was out of order. But still in all, it was a treat to see!
---
Merry Christmas
I don't want to finish this letter without wishing each of you a Very Merry Christmas! Please don't let the cares of this world drown out the real purpose of Christmas.
When you look into the mirror, the image you see is the person your friends associate with you. But really what you see, is where the 'real you' is living . . . but just for now. When you leave that body behind, where will you go next? That, my friend, is the most important thought you have to ponder during the life of that body. That is a decision that only you can make and that must be made while you are in that body. Can you say because of God's amazing gift:
"The sting is gone . . . the grave a door to life with Christ forever more?"
It is an option offered as a gift from God . . . but it must be accepted. Don't put that decision off until it is too late. Merry Christmas!

---
The Kalamazoo Antique Bottle Club
meets at the main downtown Kalamazoo Library,
located at 315 South Rose Street.
We meet on the third floor in the conference room.
This meeting is Tuesday DECEMBER 1st,
Meeting starts at
7:00 pm.
For questions
269-685-1776