2013 KALAMAZIOO ANTIQUE BOTTLE SHOW HUGE SUCCESS!
PIZZA PARTY!

---
Great 2013 Show!
Everyone has told me how much they enjoyed this years Kalamazoo Antique Bottle Show. Our President, Chuck Parker, put it this way, "Excellent!"
Starting out with the dealer's banquet, everything went really well. We had loads of food and a great group of like-minded collectors who all seemed to enjoy a time of fellowship.
Actually I saw some of the best bottles and other great antiques right at the banquet! I wasn't able to stay past 9:00, but up until that time I saw no fist fights or gun play. All I can say is that we have a lot to be thankful for in Dee Cole and Connie Parker for they have a real gift of putting together a nice looking, very inviting table. Kevin has a knack for that special gift as well.
We had way too much food! Or so I thought! It actually worked out beautifully! Like in the story of Jesus when He was feeding the multitude, we had baskets of left over food which was gathered up and bought to the show on the next day! All the dealers were able to fix some good sandwiches and enjoy chips, snacks, and plenty of cakes and pies! Honestly, you could have never planned it better!
Chuck told me that we sold 92 display tables and actually had a waiting list of dealers who were hoping to squeeze in if a table became available.
To celebrate the success of the show, we are going to have a Bimbo's pizza party! OK, here is the deal-- this party is a members only party and Chuck said to help make the coming year easier, he will be collecting dues for our 2014 club memberships.
I know that a few of you gave me your dues, which I passed along to Chuck. For those of you who haven't yet paid for the upcoming year, the pizza party would be a great opportunity. Think of it as a great deal on the world's best pizza and a free membership!
Chuck tells me that we have picked up 5 new members! Also, I have been hearing from folks who found our web site and are interested in antique bottles! One gentleman from Texas had a brother who passed away in our area. He contacted me looking for help disposing of dozens of old dairy bottles and other collectibles.
Another one of my metal detector customers contacted me to give a heads up about a big estate auction. The sale was located southwest of Kalamazoo where there were "hundreds" of antique bottles. Kevin checked that one out and it was mostly Jim Beam bottles.
Well, you don't know unless you check.
I have had too many irons in the fire lately and I couldn't find time to put together all the show details regarding who won the display room prizes or the raffle prizes. So I hope to include that information in the next newsletter. If you can help me put that information together, please do.
I noticed this year we had a steady stream of traffic during the entire show. Normally we have quiet spells especially after 1:00, not so this time. Usually right after noon and around 1:00 all you see are the dealers visiting with other dealers but this year it seemed as if folks were working with potential customers right up to the end.
I know that my helper Mike Walker and I didn't spend as much time shopping for bottles. But then, I will admit I did buy more bottles than usual.
My first acquisition was actually a gift from Ed Nickerson. The bottle is a pontiled, olive-amber utility bottle with a rolled lip. Everyone at the hospitality banquet had to look it over, and a couple of guys seemed to think it was a reproduction. They based this on finding that the glass left behind as part of the pontil scar is a slightly different color. Well, I love it and it is displayed on a shelf with some of my favorite bottles.
My second bottle was a purchase I made at the show. This beauty came over to me! It was one that Kevin knew that I really loved, so he decided to give me first chance to buy it! If you follow the newsletters, it was a great Kalamazoo bottle that we saw a few months back at the club meeting. It reads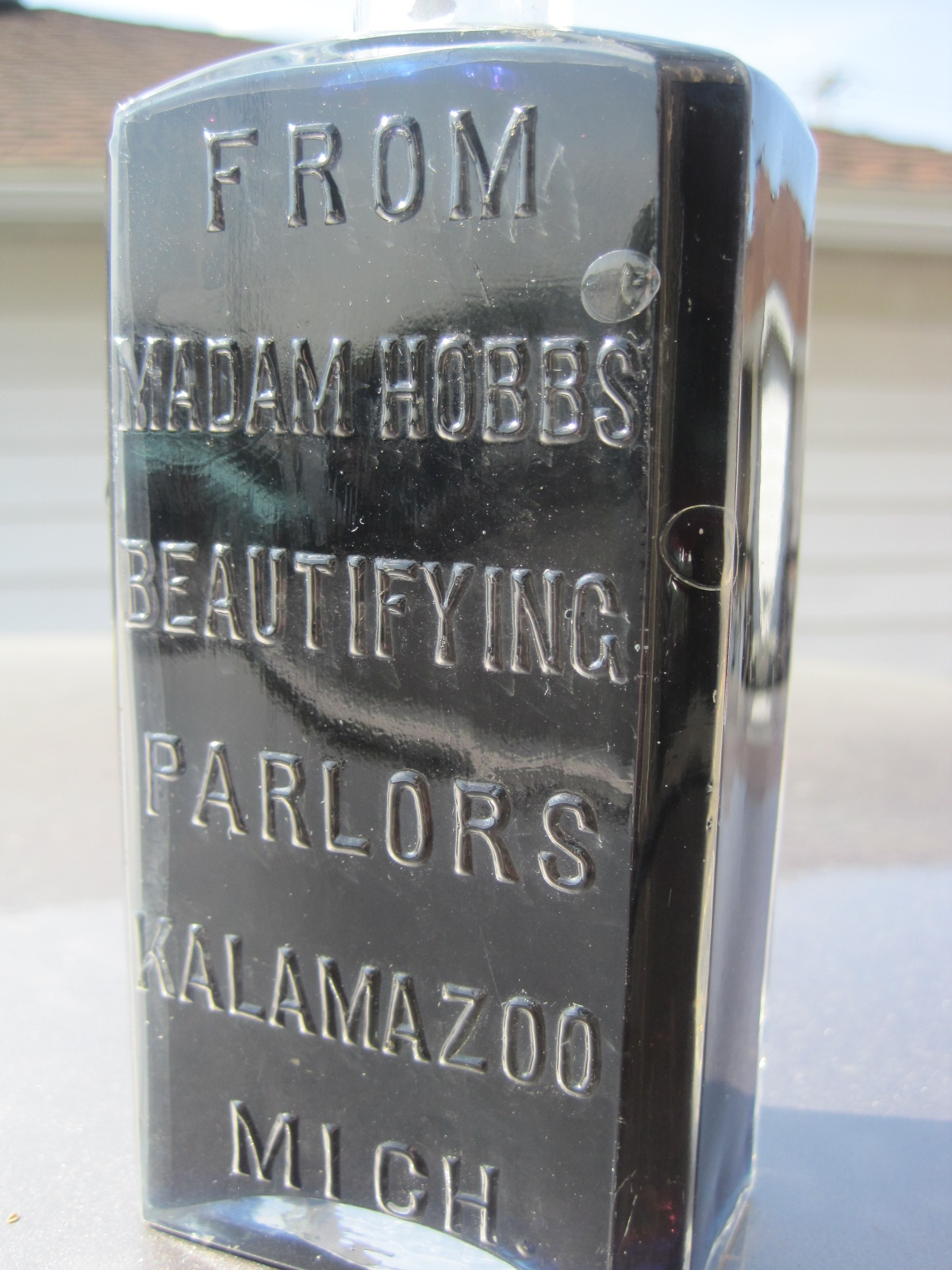 "MADAM HOBBS' BEAUTIFYING PARLORS, KALAMAZOO MICH."
I just ran a quick check online, and I see that it was at our November 2012 club meeting when we first saw the Madam Hobbs bottle.
How about you? Did you pick up some treasures at the bottle show or since the last meeting? We would love to see what you have! Let me encourage you to bring in your treasures and show them to all of us at this next meeting.
---
Last Month
Last month's meeting was a great one! We saw the following faces in attendance. Well, let me start with a disclaimer . . this is who we saw if I have the right sign-in sheet.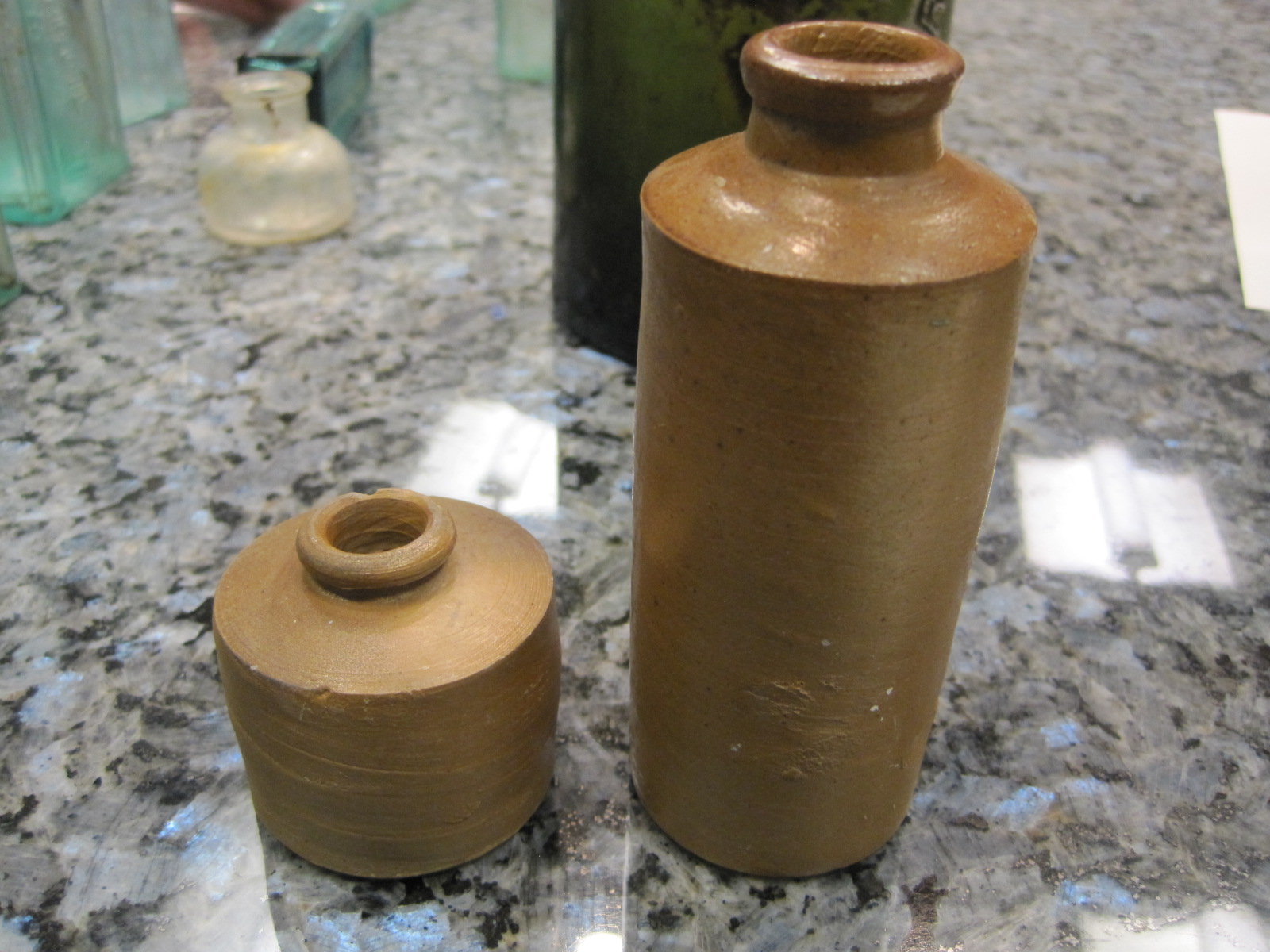 (Two problems; I didn't date it, and I have saved several . . . not good!) If you have a notion that this may be incorrect, please let me know! On my list I have: Ed Nickerson, Tim Hayes, John Winkler, Dee Cole, Vincent Grossi, Bill Drake, Mary Hamilton, Chuck Parker, Kevin Seigfried, Kelly Bobbitt, Al Holden, Elvis Presley and Scott Hendrichsen.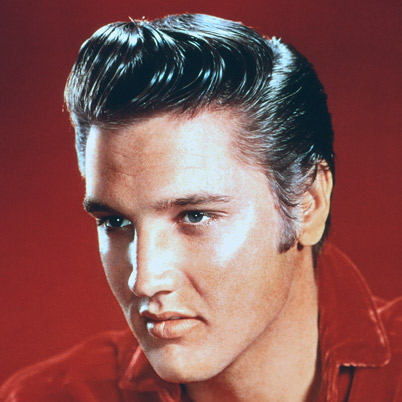 My notes show that we saw some of the following bottles: Half Pint dairy bottle from Ohio embossed "The Brown Dairy" An aqua one pint Pontiled Scroll Flask, A nice Stoneware Ink, Pittits American Cough

Cure, Dr. Bakers Pain Panacea, Dr. S. Fitch 707 Broadway New York, Highrock Congress Spring C&W Saratoga New York, Schenck's Seaweed Tonic, and we saw a tiny bottle with an ice cube sized body that said: DR.V.P.F.P. M.W.M. Albany, New York. As I recall most of these bottles were dug by Scott Hendrichsen. As usual, Great stuff, Scott!


---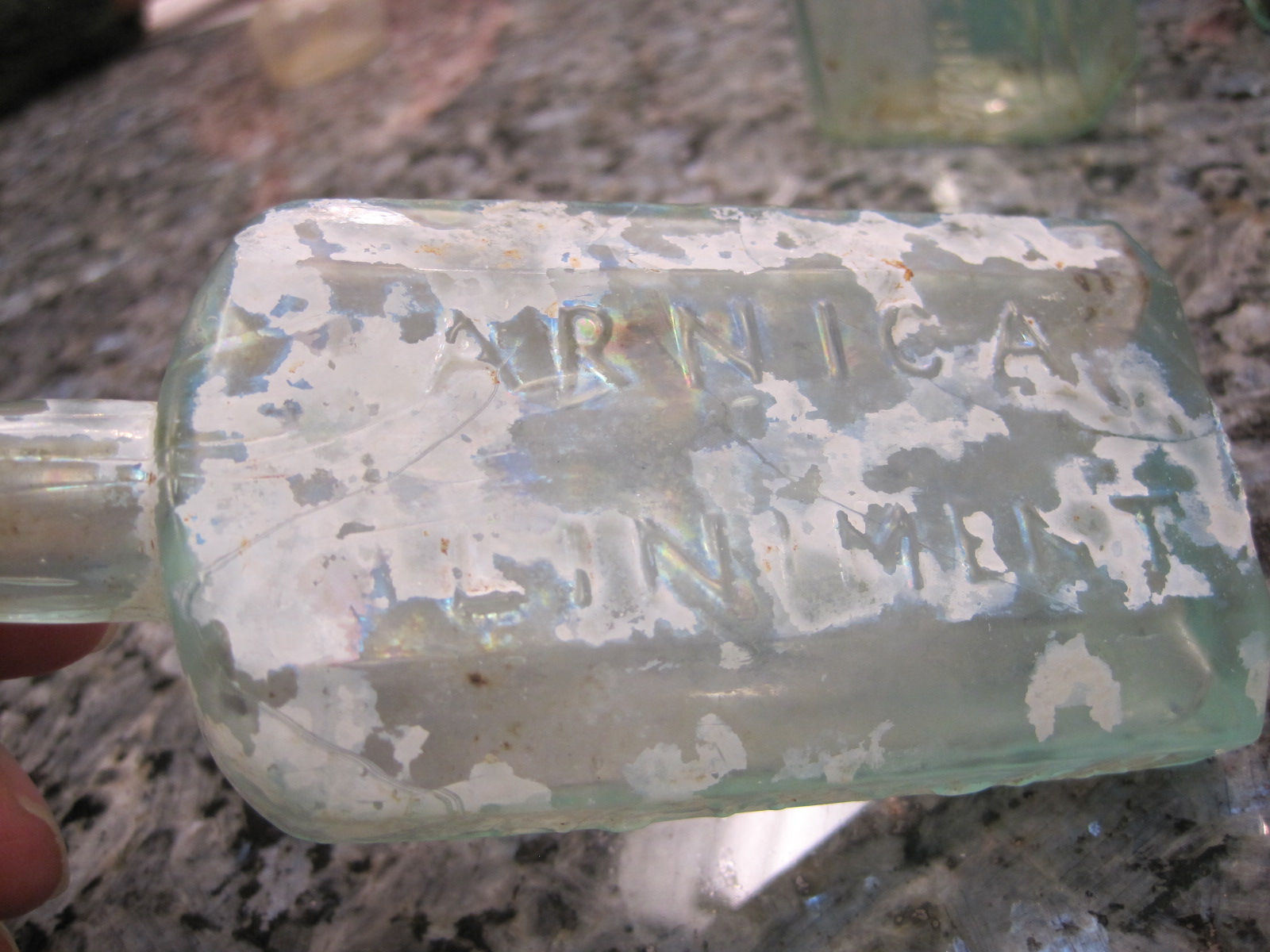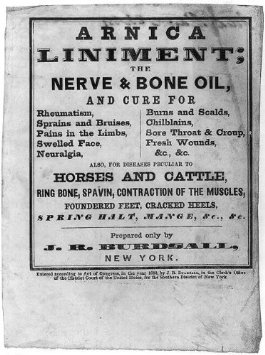 Scott dug this Arnica Liniment bottle which I thought was pretty cool. I did some research on the product and I discovered that it is still available and still works on poundered feet!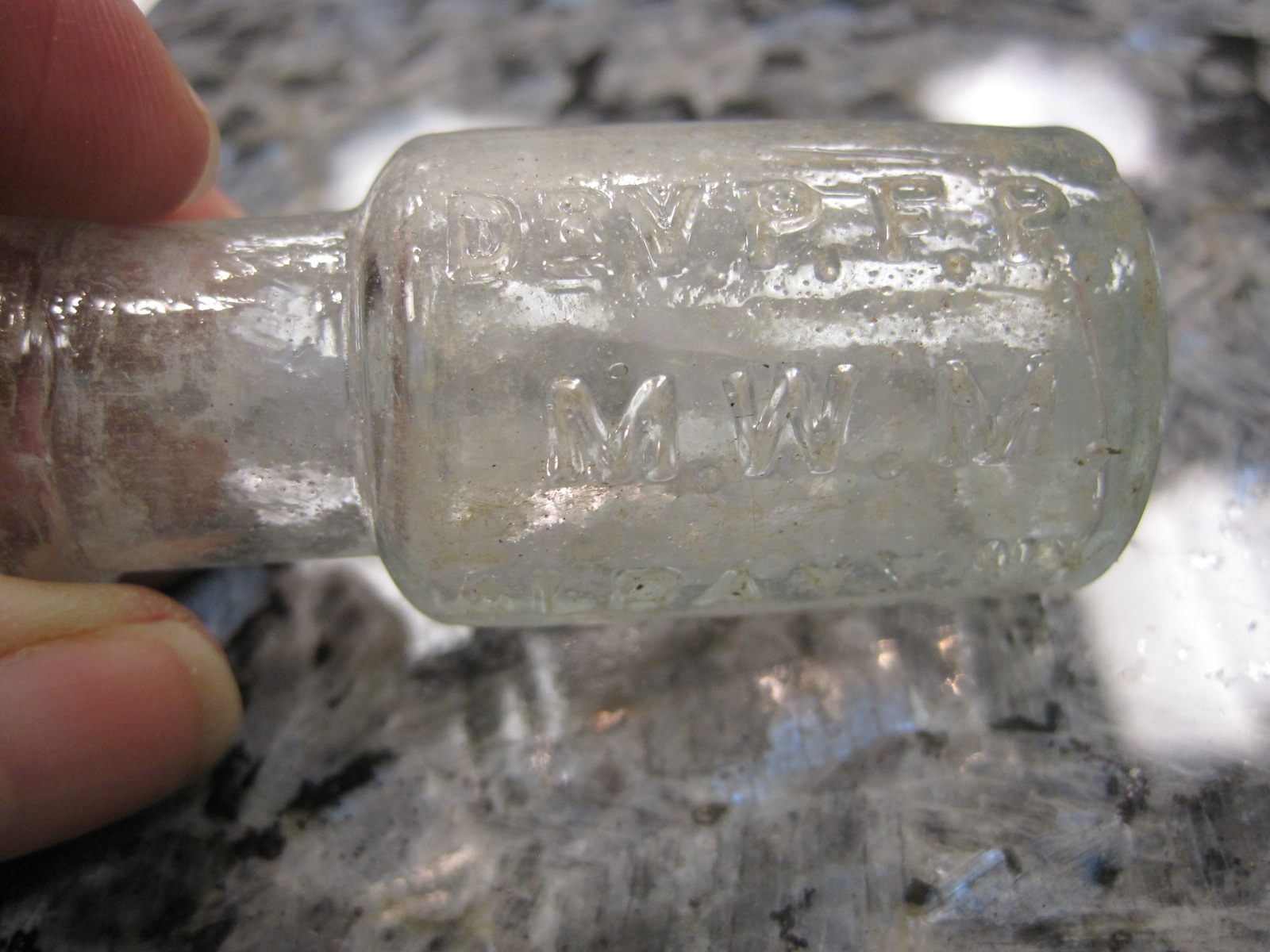 This little bottle is a sample pill bottle embossed
DR.V.P.F.P. M.W.M. Albany, New York
I discovered that it stands for:
Dr. Vel Pau's French Pills
Martin W. Macomber
---
This Month!



We will meet at our usual location, have a brief meeting, and from the
Library we will head on over to Bimbo's Pizza so bring your appetite! Also, be sure to bring new antique bottles or other trinkets to show off!
---
The Kalamazoo Antique Bottle Club meets at the main downtown Kalamazoo Library, located at 315 South Rose Street. We meet on the third floor in the conference room. This meeting is Tuesday, May 14th. Meeting starts
at 7:00 pm.
For questions
Or call 269-685-1776