Last Meeting

Well friends, a lot of water has spilled over the dam since the last meeting! It is hard enough for me to remember things from one month to the next! I do have a sign-in sheet dated 5/2/16 so I am going to go with that.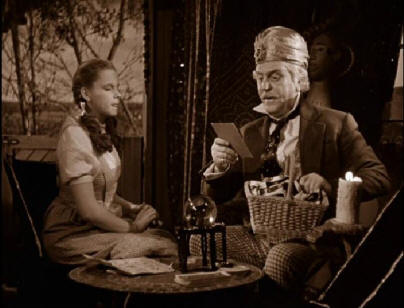 Please allow Professor Marvel just one moment to look into our past meeting. My crystal ball is somewhat foggy. . . and maybe the batteries are getting a little low.
But wait . . . I can see you are running away from home because they don't understand you?
No, that's not right, wait! It is all clearing up now; I am starting to see some familiar faces . . .
Why yes! I can see: Vincent Grossi, Ronald Smith, General Chuck Parker, Mary Hamilton, Bill Drake, Kevin "Ziggy" Seigfried, Eddie Nickerson, Scott Hendrichsen and Al Holden.
I also see the face of our special speaker, Jeremy Winkworth from Kalamazoo. Jeremy is a Quality and Operational Excellence "QO" Manager and Site Historian for Pfizer.
We enjoyed a great presentation of some very interesting Upjohn history! When I mentioned the presentation in the April Newsletter, I couldn't help but think about Upjohn and the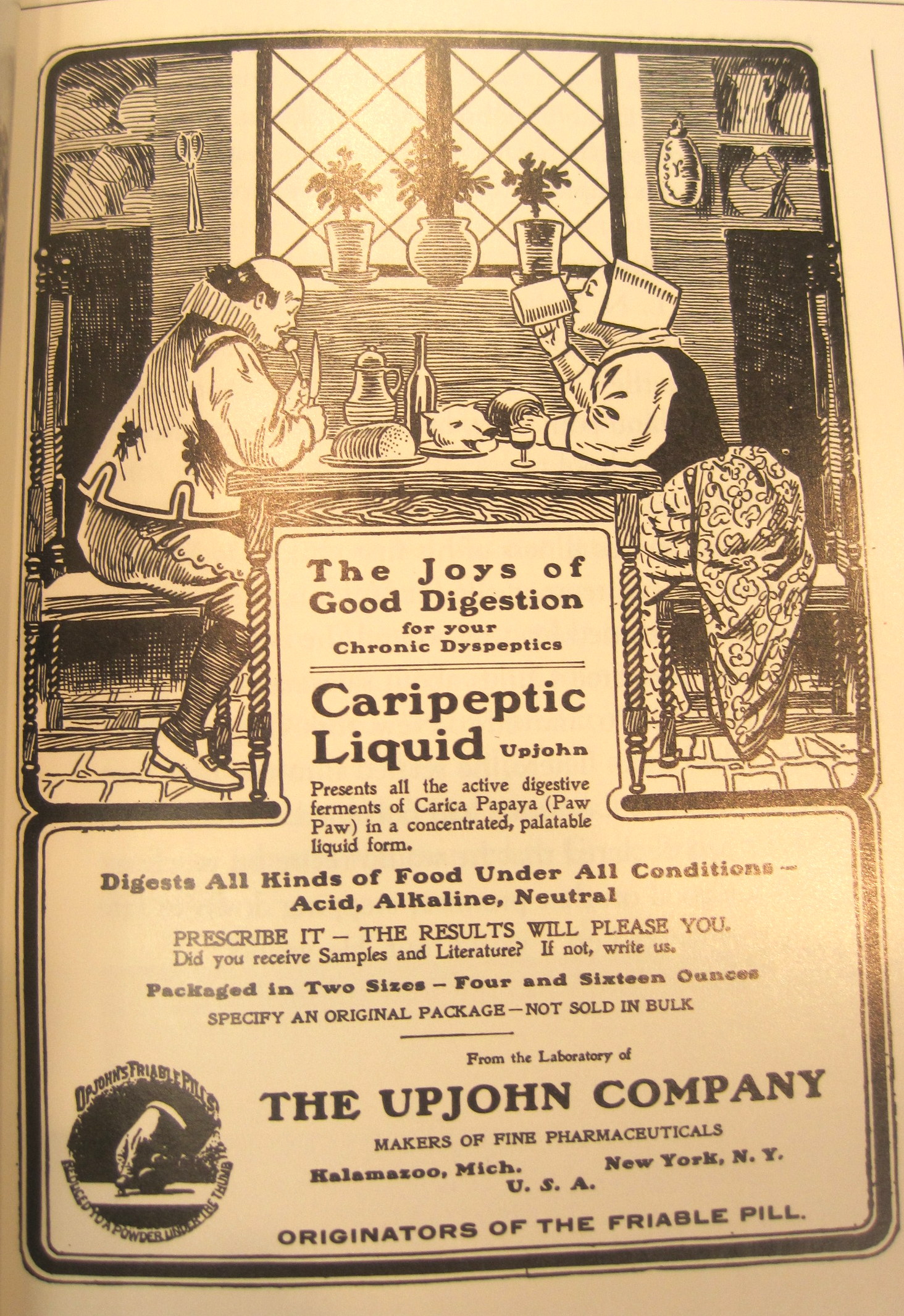 many links we have with that great company in the Kalamazoo Antique Bottle Club.
In the May newsletter I mentioned Ernie Lawson, one of our bottle club founders, who retired from Upjohn. As I write this newsletter 4 months later, I recall a presentation by George Macleod back when we were meeting in the old Stockbridge United Methodist Church. Now folks that is going back a ways! Last I knew, George had the largest Upjohn collection anywhere around the area, at least that I knew about. I can still remember what an informative presentation that was!
Before the last meeting, I received this e-mail along with some nice bottle pictures from our fellow club member, and bottle collector extraordinaire' Joe Widman . . .
---
Hi Allan,



I like Ernie, have a long history with the Kalamazoo Bottle Club and with the Upjohn Company. My mother was the first to work there for Dr. L. N. Upjohn in the late 1930's. She got my father a job so she had to quit. Only unmarried females or married males could be employed by the company in those days.

In addition to my parents and me, my father-in-law, my brother and my oldest son have all had long careers at the company. My son worked for Upjohn, Pharmacia-Upjohn, Pharmacia, Pfizer, and now Zoetis. I still have Pfizer supplemental health insurance even though I never worked for Pfizer or Pharmacia.

The Upjohn Company wasn't kind to us bottle collectors. With the exception of the little Phenolax bottles all of the other embossed bottles that I am aware of are base embossed only. If you have one that isn't I would like to see it.

I have included pictures of two blown-in-mold examples of base embossed Upjohn bottles. UP&G CO is the Upjohn Pill and Granule Company.

I can't make it, but I hope you have an interesting meeting.

Joe Widman
---
We certainly did have an interesting meeting, Joe! We learned a great deal about early Upjohn history. Folks, if you have some time, check out the web site. (www.upjohn.net) It is an amazing site! Honestly you could park for a week right there!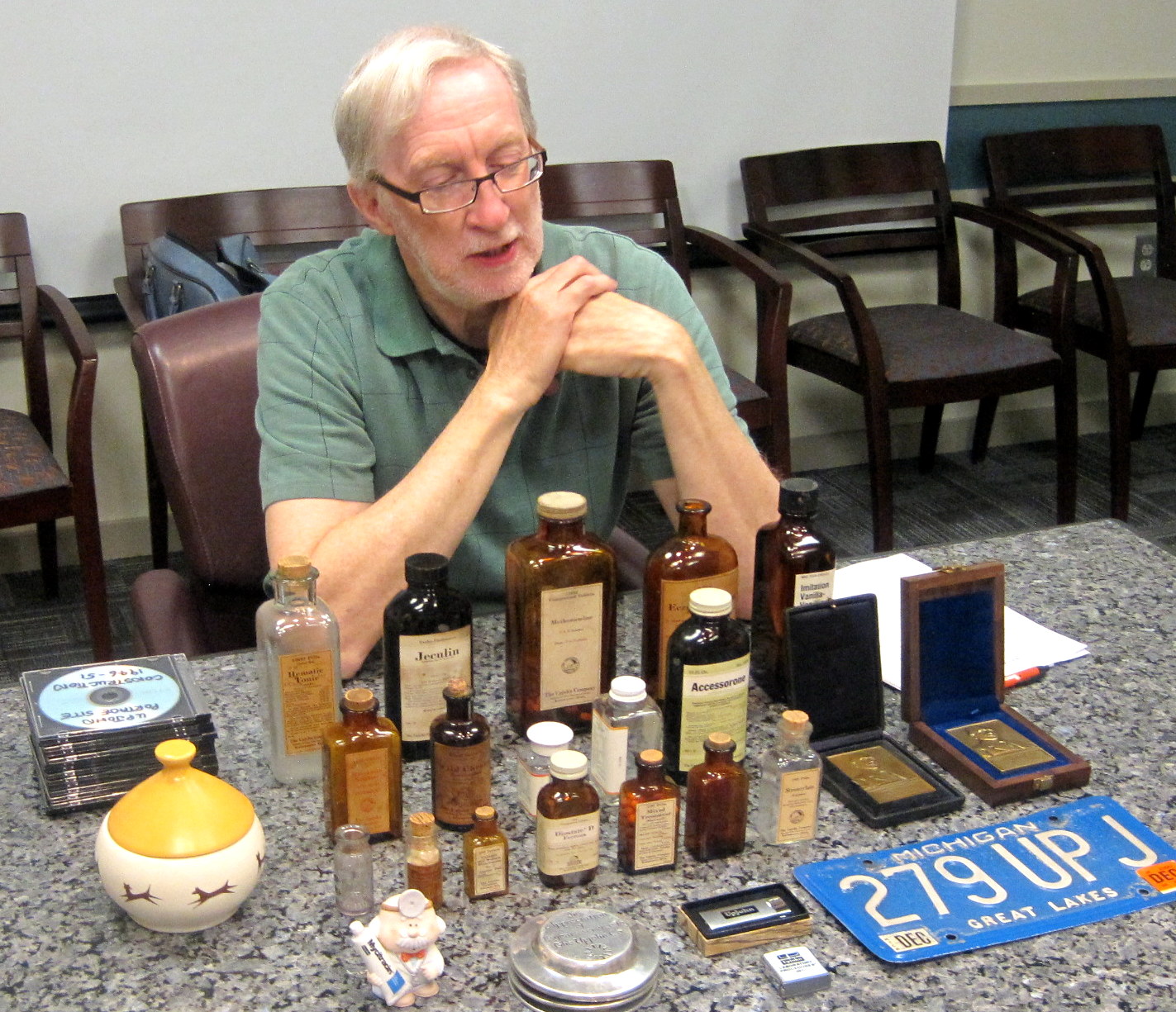 As amazing as that site is, chronicling thousands of interesting facts, I think Jeremy may have picked up some new information from our collectors!
All in all, we had a very good time! Thanks, Jeremy!
I would like to make a special note of "Thanks" to Kevin Seigfried for arranging our special program. I was very impressed with Kevin's knowledge of the little details concerning the unusual Upjohn collectibles! Never underestimate the wisdom of a well-seasoned picker!


---
We also saw some nice items displayed by our members at the last meeting!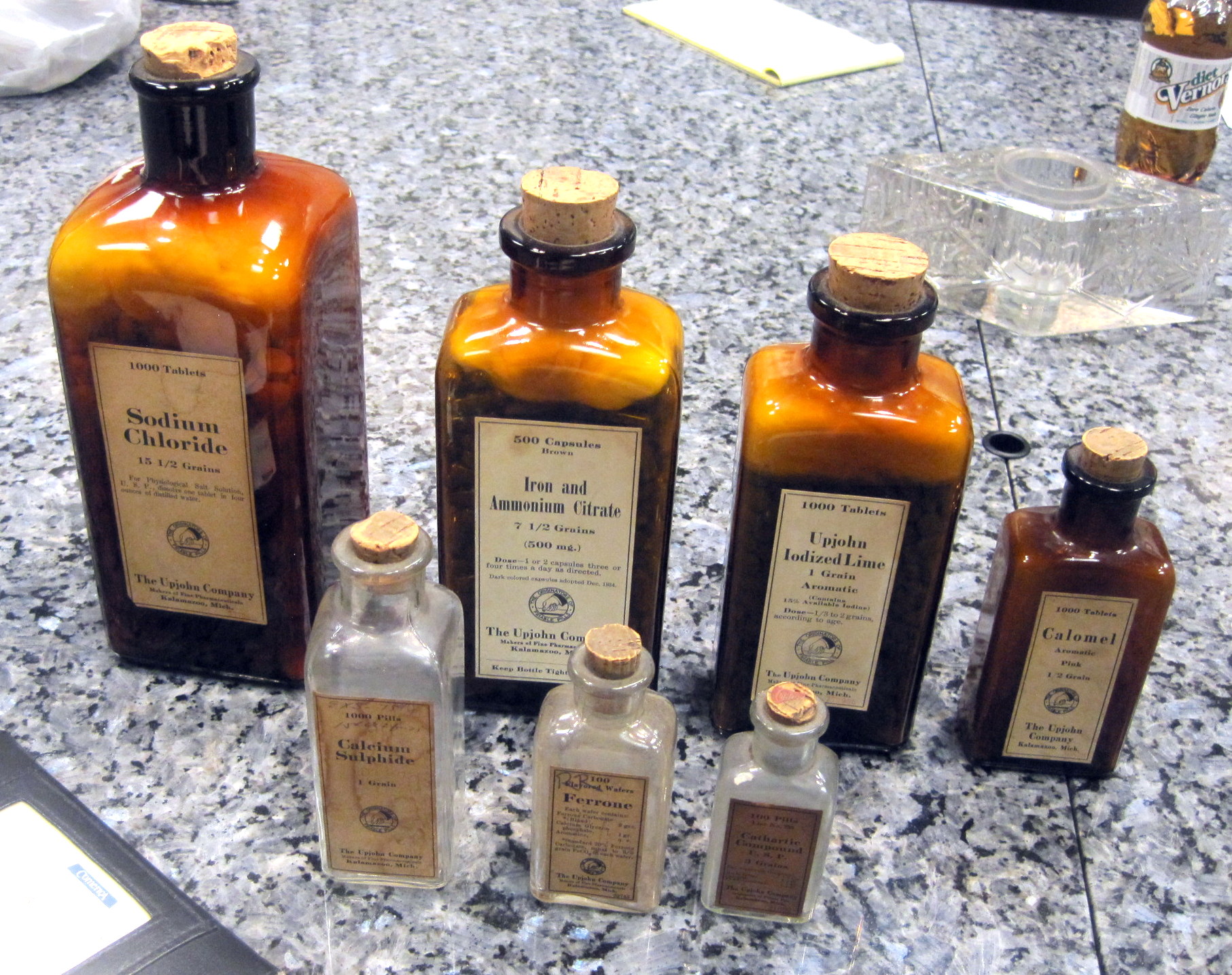 Chuck Parker has an amazing collection of antique bottles, still cork-sealed with full labels and with original contents! The larger amber bottles included: 1000 tablets of SODIUM CHLORIDE, 500 capsules of IRON & AMMONIUM CITRATE, 1000 tablets IODIZED LIME, 1000 TABLETS CALOMEL.
Labeled bottles without contents included CALCIUM SULPHIDE, FERRONE CATHARTIC COMPOUND, SALICIN . . . and others!
Scott Hendrichsen always brings in boxloads of amazing fresh-dug bottles for the club to enjoy seeing! Two of Scott's bottles that appear in my pictures include one I have and really love! Because I have it, I assumed it wasn't rare, but after an Internet search, I could find out very little about it.
This little bottle is a clear pumpkin-seed flask with an embossed wreath circling an old wooden whiskey barrel. I wish I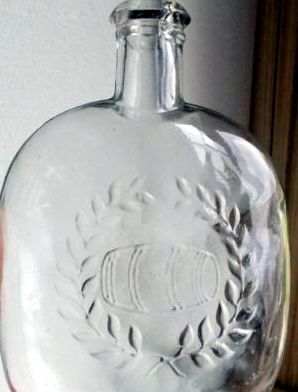 could tell you more. When an antique bottle doesn't turn up in auction listings, value guides, or in Google Internet searches, I have learned it can mean one of two things. It can mean it is extremely rare or it is extremely common! I should have contacted Tim Hayes; he would know!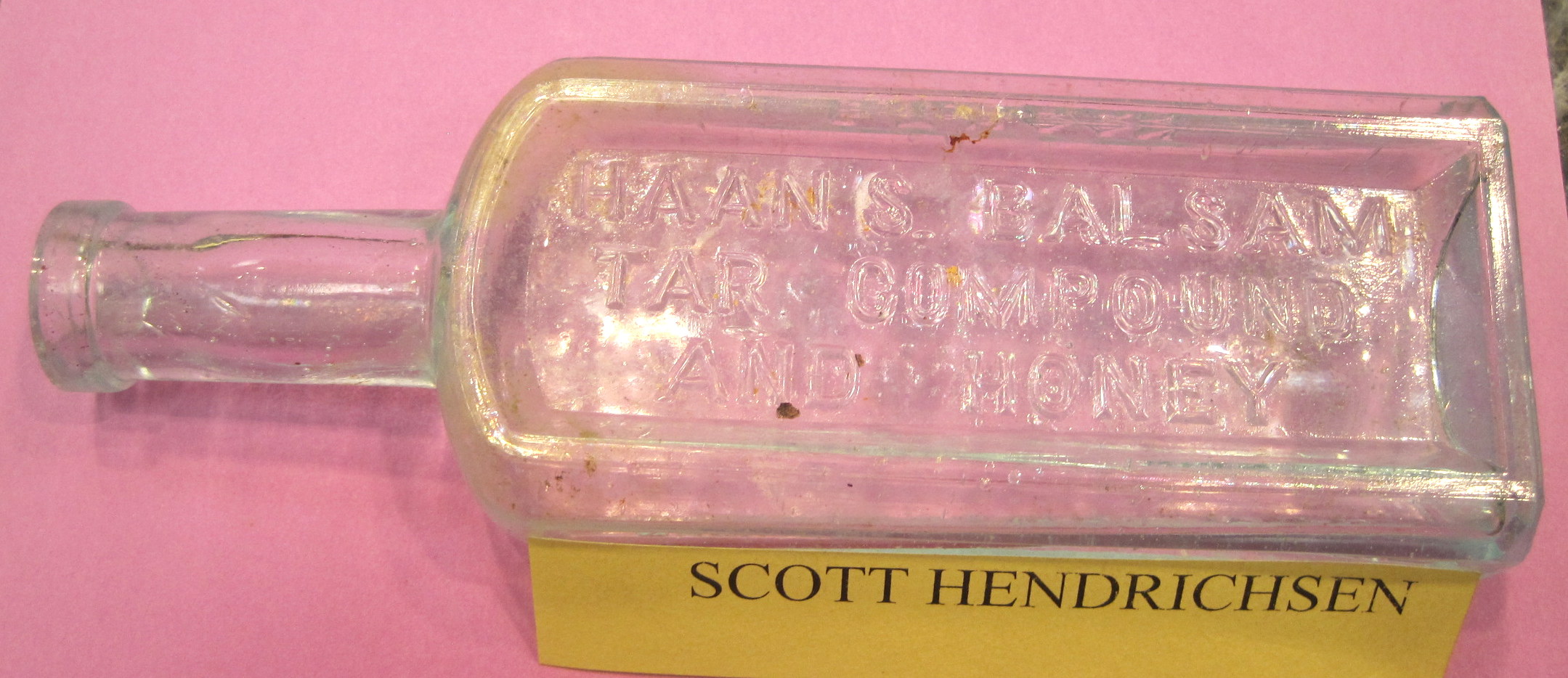 Scooter also dug a Haan's Balsam Tar Compound & Honey from Grand Rapids, MI. I was researching some of those bottles online and with that bottle listing, the owner had a complete box of antique Pyramid Suppositories from the F.A. Stuart Co. from Marshall, Michigan. I love antiques, but honestly how can you not want to test these babies out?
Vincent Grossi displayed something I thought was pretty darn cool, and very likely rare! It was a screen-printed, plastic bread wrapper from the TWIN PINES DAIRY from Detroit, MI. One has to wonder if the bakery sold milk?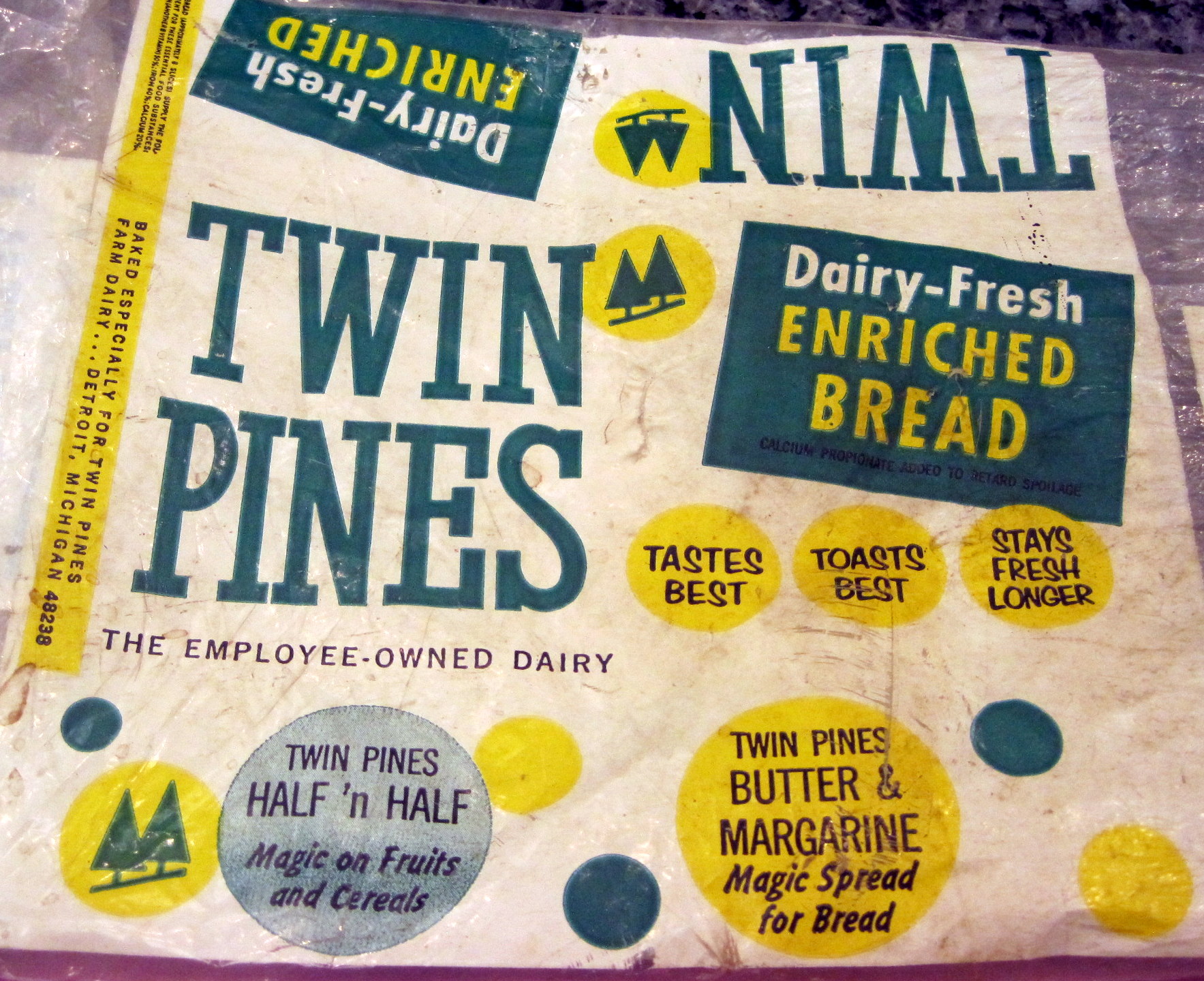 Vince also displayed a ½ pint Highland Dairy bottle, no doubt from Highland Park, MI and a ½ pint Greenwood Farms bottle from Fremont, MI.
Additionally Vince had a wonderful heavy amber 8-sided, blob- top John Graf from Milwaukee, WI bottle. One panel reads "The Best What Gives."
John Graf Sr. was born in Milwaukee, WI in1853. John got his start by working for Hickey & Sons Soda Water Manufactures. At first glance, any collector would conclude by the size, shape and Milwaukee location that is an old beer bottle. And I am not saying it couldn't have been. But this company, up until 1968, when Canada Dry purchased them and quickly resold them to Canfields, was famous for

"Grandpa Graf's Root Beer!"
Nothing hits the spot on a hot summer day more than a frosty cold "glass bottle" of root beer! I really don't think it was an accident that this bottle was paneled like a old fashioned root beer mug! Before their fire, Dean's Ice Cream in Plainwell, MI had a soda dispenser that was shaped like a full-sized barrel. I don't know where they got the root beer they sold, but it was the best ever! It was so creamy and it had that rich root beer flavor! When it was made into a root beer float, you couldn't help but wonder if it was from Heaven!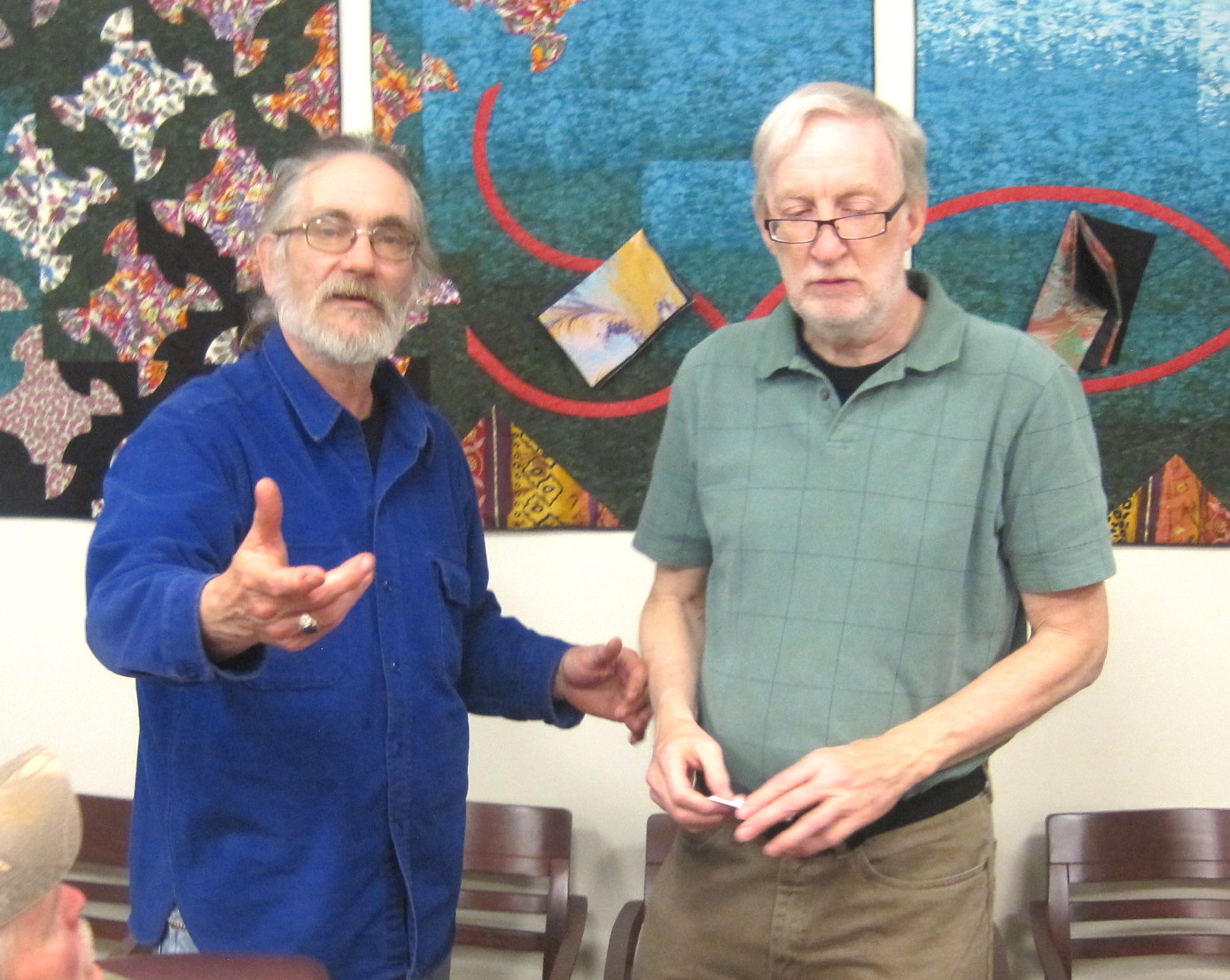 ---
This Month

This month we will be meeting on the second Tuesday, September 13th . I have been pressed for time because I am moving the location of my store. I will have basically the same address, because I am moving from the back building to the front building. That sounds simple, right? After 27 years it will be like moving Mt. Everest to Florida.
---
Our theme is
"Summer Finds!"
Bring in your latest treasures!
SEE YOU AT THE MEETING!
The Kalamazoo Antique Bottle Club meets at the main downtown

Kalamazoo Library,
315 South Rose Street.
We meet on the third floor in the conference room.
This meeting is Tuesday, Sept 13th
Meeting starts 7:00 pm.
For questions
<>
e-mail: prostock@net-link.net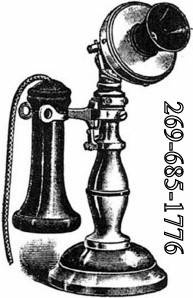 Or call
269-685-1776