Last Month

We had a very good turnout for the last meeting! Here is the list of the names legally given to the smiling faces who signed last month's sales contract. You will be getting your payment book in the mail.

Kevin Seigfried, Katie Osborn, Kelsey Ennis, Chuck Parker, Mary Hamilton, Bill Drake, Vincent Grossi, Dee Cole, John Winkler, Scott Hendrichsen, and Al Holden. We also had a guest visitor named Dason who is a friend of Bill Drake.

At the meeting we saw some terrific treasures! If you are unable to make the meetings you are missing out on a great show! It really keeps me charged up and ready to find treasures! Last Month's meeting theme was antique bottle "Go With" items. That opens up avenues to amazing collectable possibilities!

Let me start by mentioning a beautiful collection of colorful Victorian Trade Cards brought in by Vincent Grossi. I sure do love these beautiful cards. For those who don't know, advertising by trade cards, in the mail or passed out in stores, was the major way of advertising. The plan was brilliant when you think about it. The cards were made to be colorful and adorned with beautiful art.

They were the major way of getting the word out to the consumer, apart from painting your message on the side of someone's barn. They pre-date radio and television, and they were pieces of advertising made so beautiful that people had a desire to collect them! Now that is advertising genius! Just think of it! How much do you treasure junk mail or Internet spam? We got our Christmas edition of the Kalamazoo paper and it weighed about 6 pounds. Two thirds of the newspaper was advertising that went into the recycle pile without so much as a glance!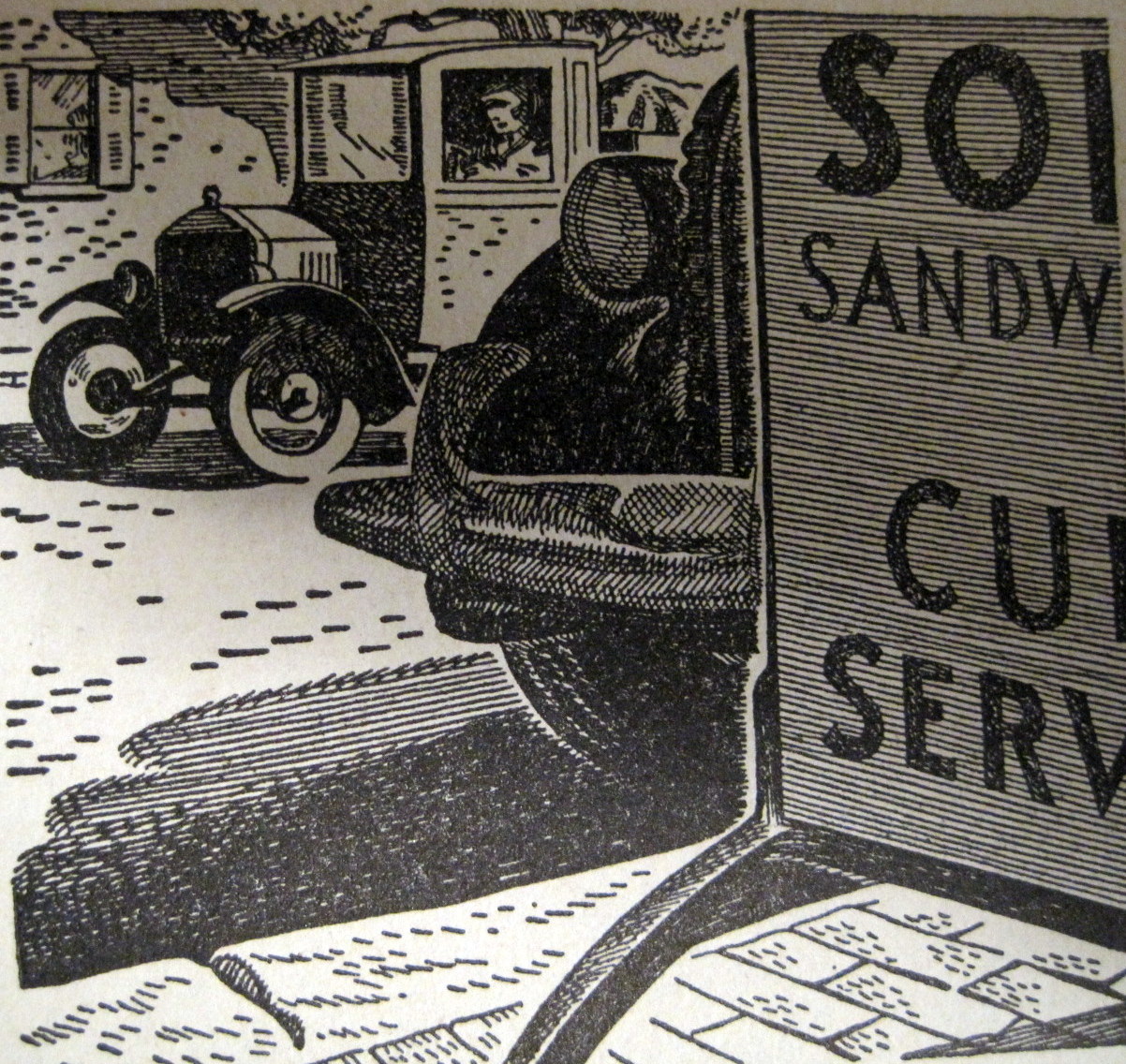 (For some, this is an old story.) I had been looking for a rare book, one that I had read as a child. It was the first book I read, just because I wanted to. We had watched for it at every book sale we came across and I even searched the Internet. At one point I started to wonder if the book even existed . . . was it really a dream?
There is a web site for the Advanced Book Exchange or www.abebooks.com where they have a list of the inventory of used book dealers in the U.S., Canada and the U.K.!! The book by Steven Meader, T- Model Tommy" was not to be found. But, if you became a free member of the web site, you can create a 'want-list' and they will e-mail you a notice if they find the book.
A couple months went by and frankly I forgot about it. Then one day I went to check my e-mail and in the subject line on one letter was "T-Model Tommy." At first glance, my heart skipped-a-beat, but when I read the e-mail, the book that turned up, in Washington state, had an asking price of over $800.00!!!
Well, if nothing else, at least knew it existed! After seeing the prices I am thinking, "I just wanted to re-read it!"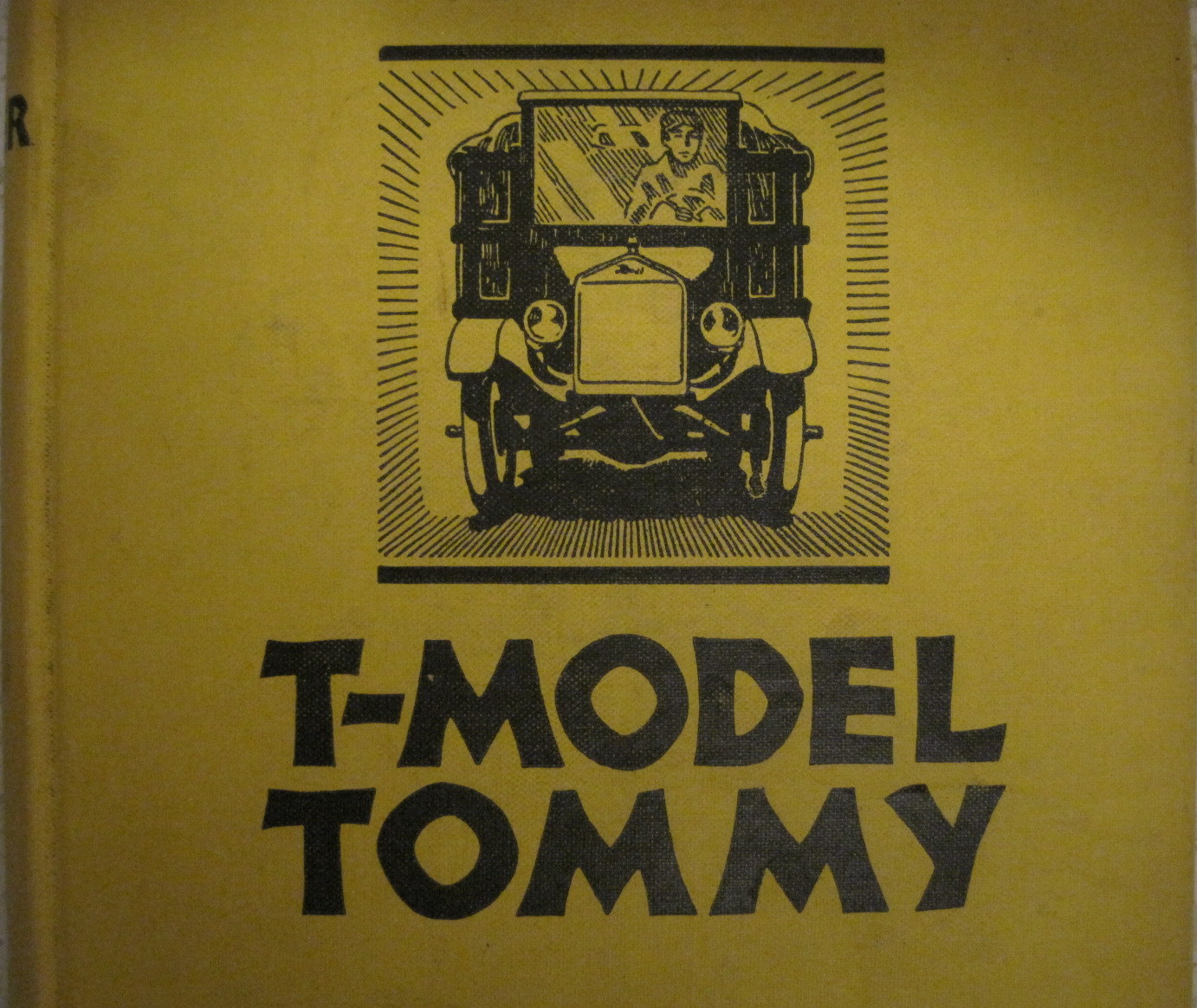 I didn't modify my want list and a few months later another copy popped up, it was less money but it was still $600.00. These books were listed in nearly perfect condition with original dust jackets . . . but what do I care?
A couple more turned up but the prices were not getting any better. I was being conditioned, without realizing it. If the first one had turned up for $200.00 I would have thought, that was way too much. So, by the time one did turn up for $200.00 I was diving for the computer! "Do you still have it? Where are you located?"
That same day I received an answer from the book seller! I was told the book was available and they were located in Kalamazoo, Michigan! The bookstore was owned by a friend of Ernie Lawson and Jack Short and on Westnedge Ave near the old Kalamazoo Central High School! What a small world!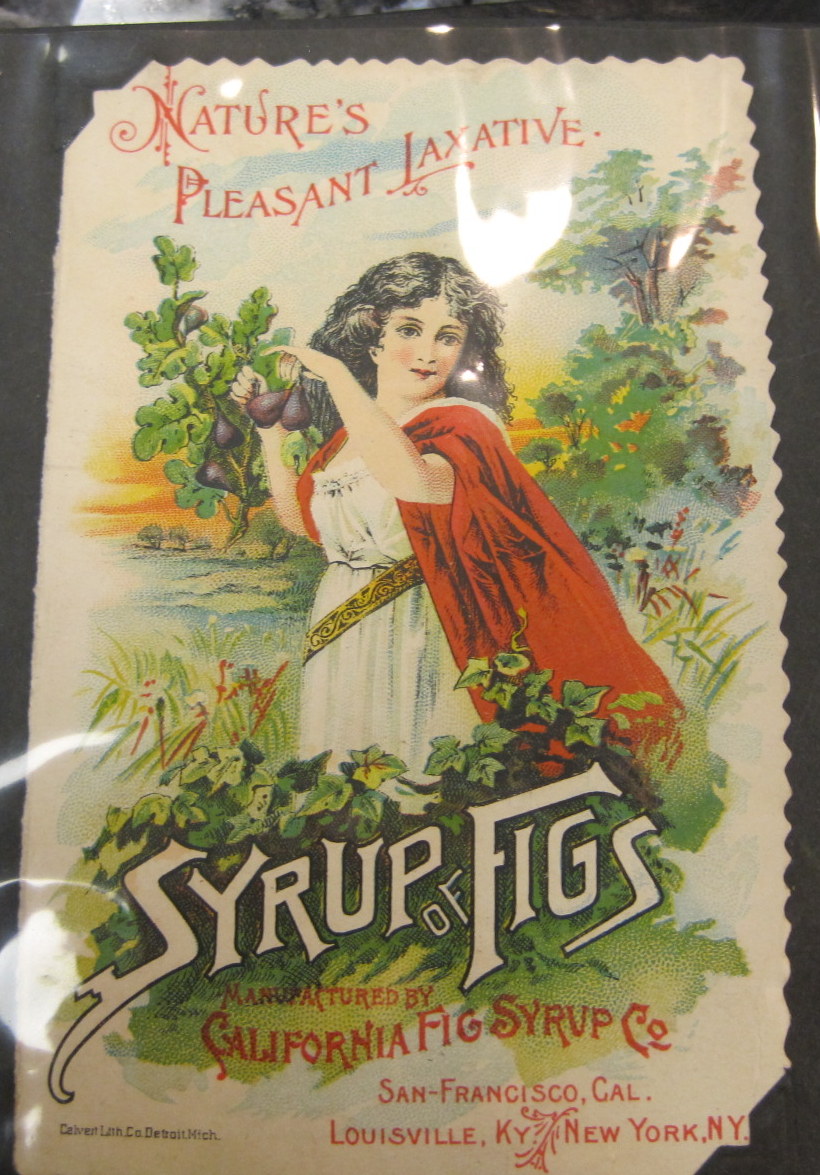 When we went in to buy the book, I was taken back by the old bookstore! They had just loads of antique books, many of local interest! But what I noticed was a huge box of Victorian trade cards. The box was just slightly smaller than a refrigerator box. And the cards were not just dumped into the box they were laying in neat rows! As happy as I was to purchase my rare book, I couldn't get that box of cards out of my mind! I guess I went on and on about them until finally my wife said "Why don't you just buy them?"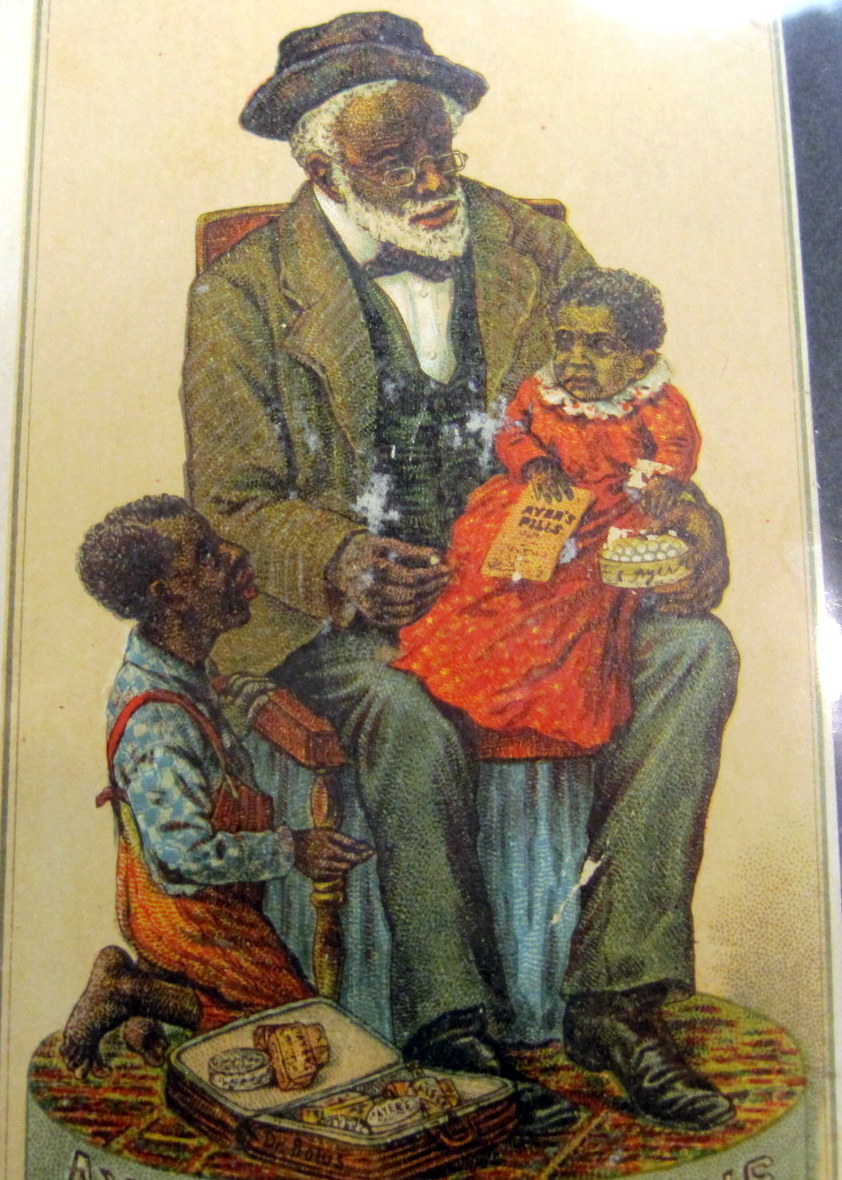 I couldn't even begin to imagine what they were worth but somehow I decided the box was worth $800.00 to me. I called the store with that figure in mind, but first I told the man on the phone that my intention was to make an offer on the box of trade cards. Before I even could get out the next words he said, "They are already sold . . . but may I ask what was your offer?"
I shared with him my disappointment, then I told him, " I was prepared to pay $800.00. May I ask what they sold for?"
"Yes, a local antique dealer paid me $1,600.00"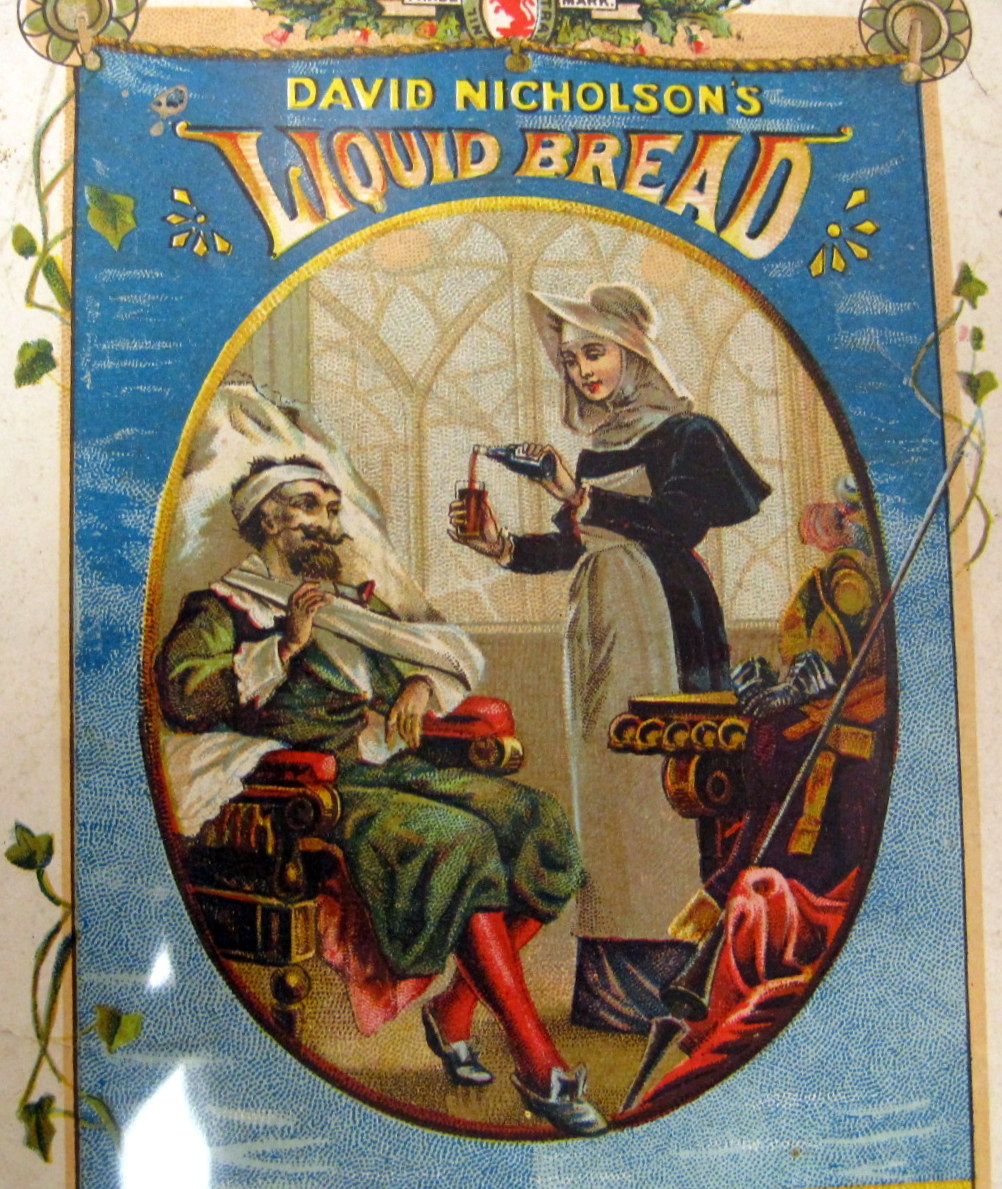 I think I was relieved! I really do love them, but with most anything that was made to be collected, because thousands of collections still exist, they generally are not all that rare. The most desirable ones are the cards dealing with Black Americana. Many of these collectors, the few who I know, are African American.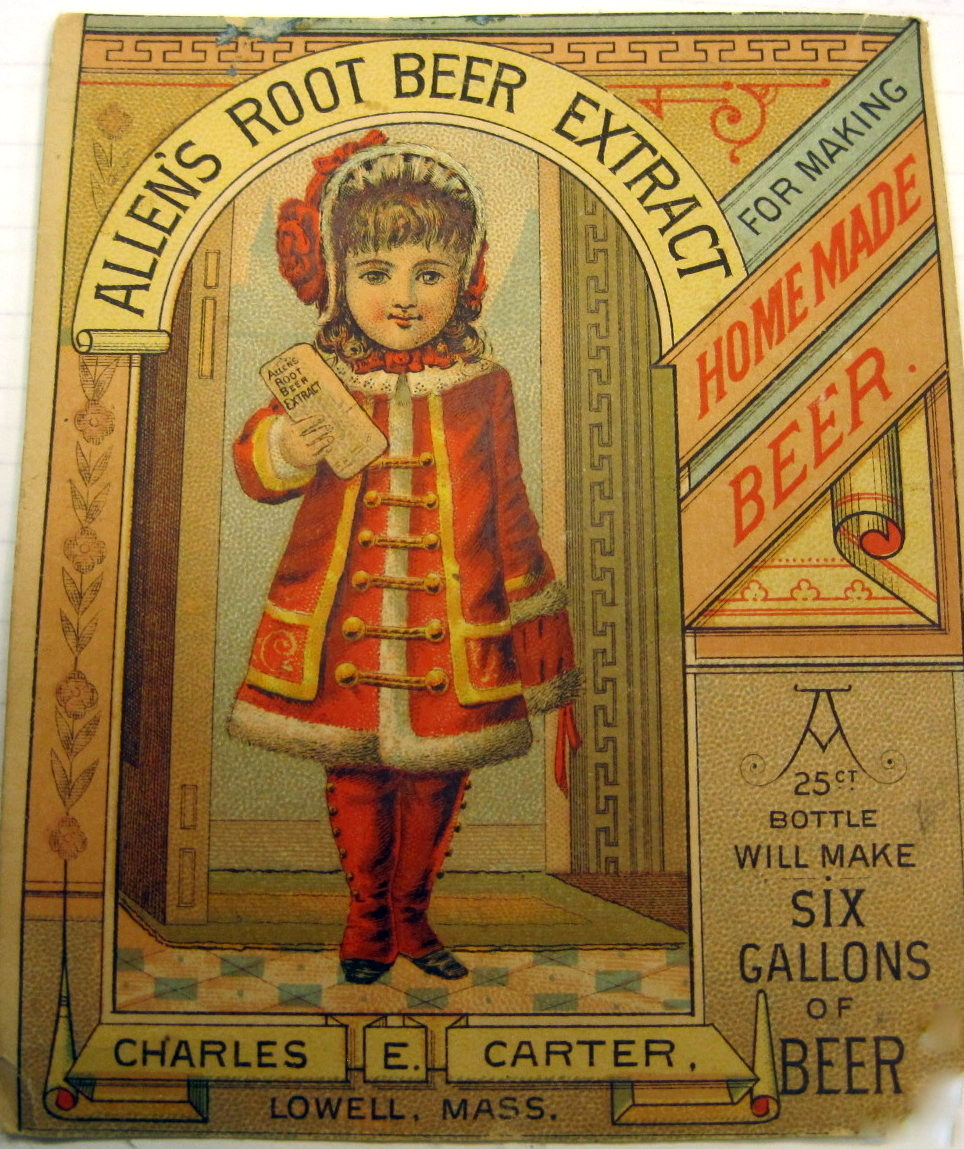 Kevin Seigfried had a few items that were very interesting to say the least! One that I really like was actually a stack of hand painted glass slides with several scenes from the 1800's! They were slides that would have been viewed in an oil lamp slide projector. The little projector that was used for viewing these colorful slides was a tin litho toy made in Germany made by Ernest Plank. The projector was called the Magic Lantern. I found different models and dates from the 1870's up to the 1920's. But can you imagine what it must have been like to find one of the Magic Lantern sets under the Christmas Tree in the 1800's?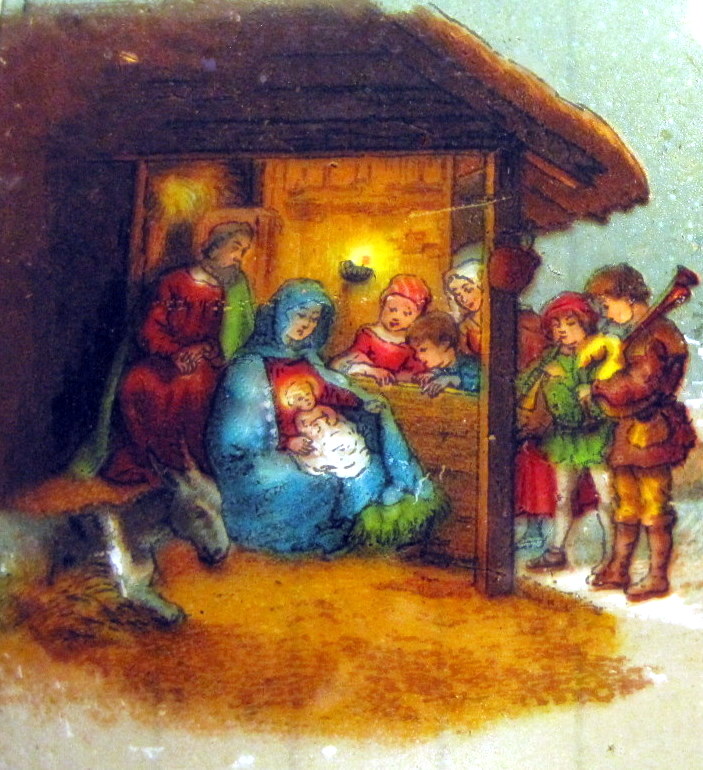 The little projector burned paraffin, and had a little chimney. I would imagine this was the perfect gift, and was high-tech fun for the whole family. Some slides show individual images, and some are processional. The average projector came with 12 slides. Many of the slide depictions were educational, some were seasonal, and some were comical.
I am not going to have time to list everyone's goodies. Two that I do want to mention were also brought in by Kevin Seigfried. One was a wooden item that was very likely a salesman's sample. It is a "W. Devines Drug and Spice Sifter" with a patent date of 1866! It has a little wooden auger that was turned with a hand crank. The compound to be ground and sifted was poured into the top hopper and the wooden lid was sealed with a leather gasket to capture any dust. A very cool device that pre-dates the American Industrial era.
Another interesting item was a series of letters to a young Mr Herman Wyman, from Kalamazoo, calling him to appear for a selective service exam in 1917 for World War I. You can follow each letter until he finally received an agricultural deferment. A letter that he also received served as a warning.
"Dear Sir; The only reason you are not now in a Training Camp or in the trenches is because the District Board felt that your services were of greater importance to your country in your present capacity. However, the fact that you were given deferred classification does not end your responsibility in the matter, and your duty is not only to carry on the work in which you are engaged, to the limit of your ability, but to do everything else in your power to win this war.
Only in this way can you demonstrate your right to the classification you have received, and only in this way can you expect to deserve and receive a continuance of this classification.
Buying a Liberty Bond of the Third Liberty Loan is just as much your patriotic duty as is the proper carrying out of your work, and we cannot impress upon you too strongly that if you have not already bought a bond you should do so without delay. Patriotically Yours, LIBERTY LOAN COMMITTEE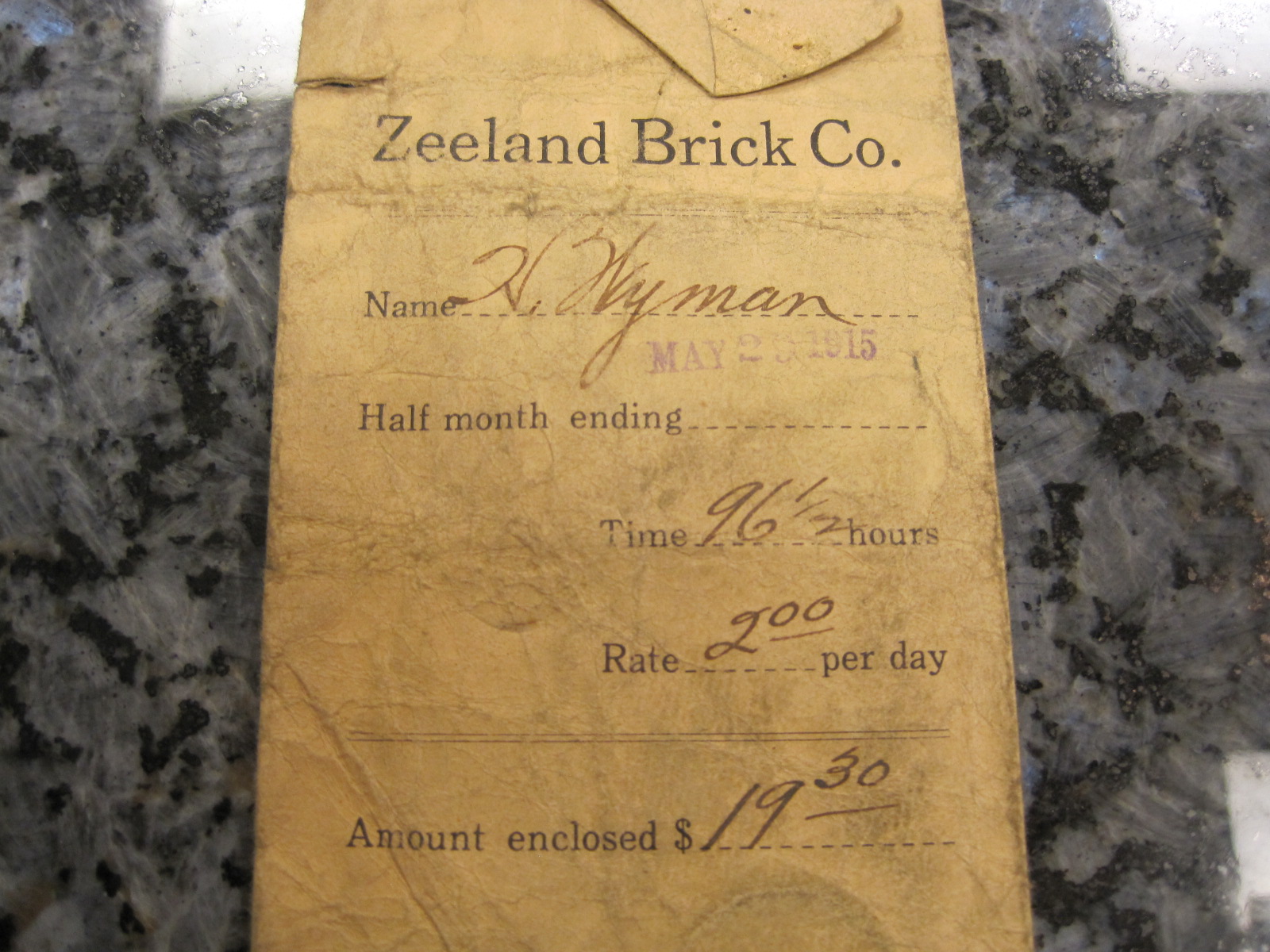 Well it was a done deal! Kevin also had payment receipts where Mr. Wyman purchased bonds in installments of $9.00!
Kevin also has a pay envelope for Mr. Wyman for 96 -1/2 hours work for which he was paid at a rate of $2.00 per day from the Zeeland Brick Company!
I don't know how collectable this stuff is, but I can tell you if this was my grandfather it would be priceless!

---
This Month
We are having a pizza party!

It is for paid members, and you may bring your spouse. We will be meeting at the Library at our usual time for a brief meeting. Then it will be off to Bimbo's for the best pizza anywhere! I sure hope you can make it!
---
The Kalamazoo Antique Bottle Club:
Meets at the Kalamazoo Library located at 315 South Rose Street. We meet on the third floor in the conference room. This meeting is Tuesday, December 10th. Meeting starts at 7:00 pm.
Questions?
Or call: 269-685-1776