LAST MONTH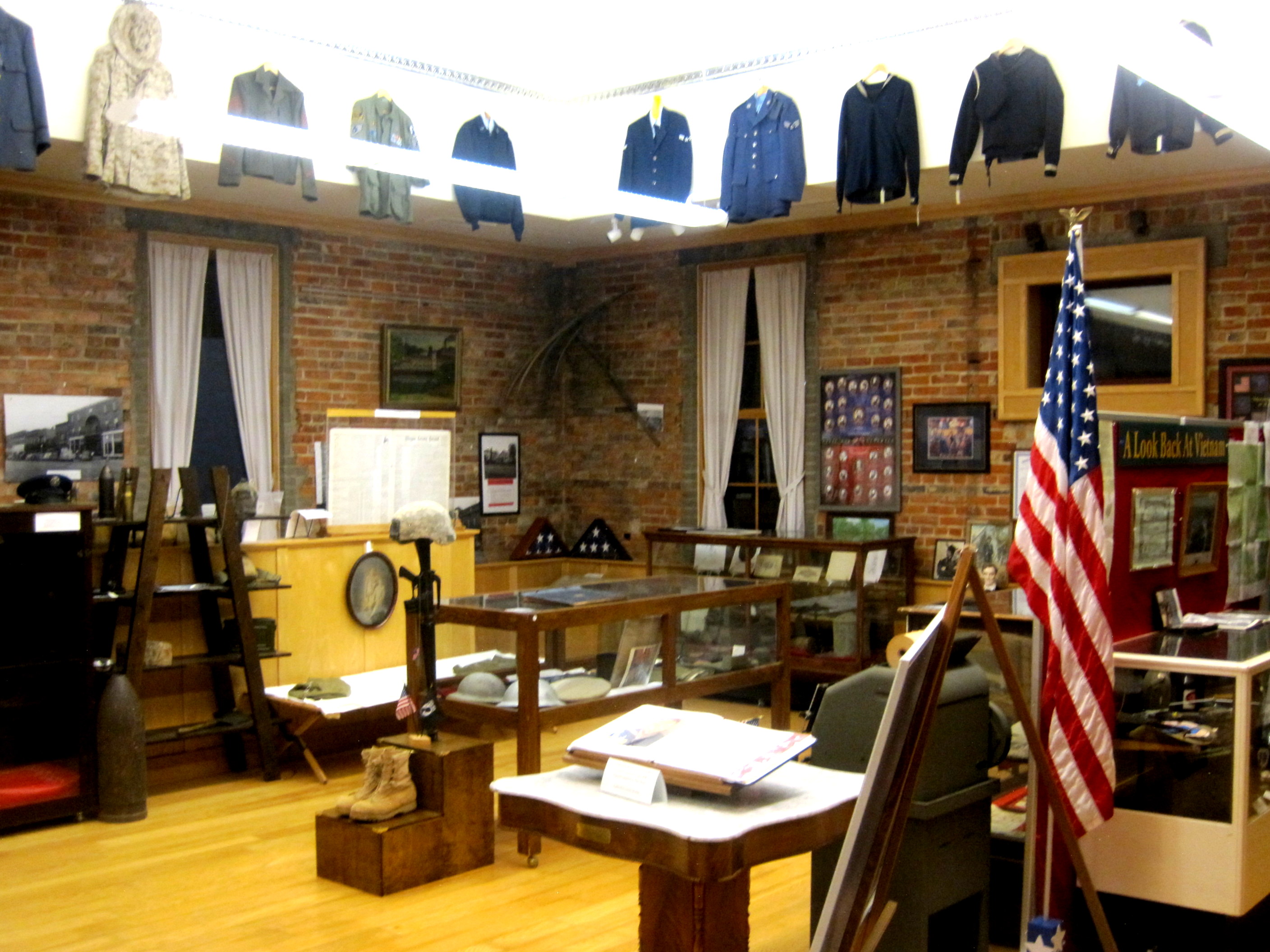 Of course the most noticeable thing about our last meeting was that there was a last meeting!

Hi friends! I hope you have all been successful at avoiding the Heebie-Jeebies!

We had a super meeting, but it could have been even better with everyone there!
But honestly, there were a number of very noticeable features about our last meeting that was truly eye opening.
As I mentioned in the last newsletter, with the pandemic, we were unable to have the club meetings at the Kalamazoo Library.
As of November 30th, Vince, checked in at the Kalamazoo Library and it is still a no-go for the foreseeable future!
Back in September, I was able to attend a small planning meeting for the metal detecting club, it was held in a back room at a local Brew Pub. At our regular metal detecting meeting, it is normal to have a hundred people in attendance, but at the detector club's board- meeting, we have around 8 to10 people.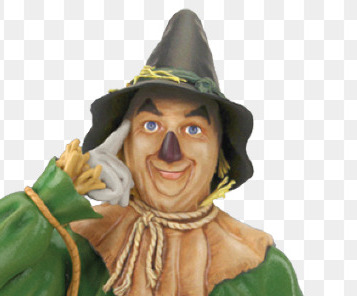 This is when, that tiny, somewhat dim, little idea light went off in my head, "Hey, maybe we can do this!"

As the Scarecrow in the Wizard of OZ once said; "I should have thought of it myself!"

Of-and-on this summer I have been keeping in touch with our friend, Kelly Bobbitt. Kelly has been updating his already impressive woodworking shop, and I have been helping him sell some beautiful saws, and planers and wood molding machines on Facebook Market Place.
Most recently we also sold an amazing collection of kiln- dried hardwoods. A regular lumberyard full! Kelly's vast and exotic collection included: Birdseye Maple, Curly Maple, Hard Maple, Red Oak, White Oak, Ash, Red Cedar, Sassafras, Cherry and Cypress!
We sold more lumber than the local Home Depot! I could not believe the number of wood workers out there looking for premium hardwoods!
We sold so much of the good stuff, Kelly's kin folk said,
"Kelly you should move to Beverly!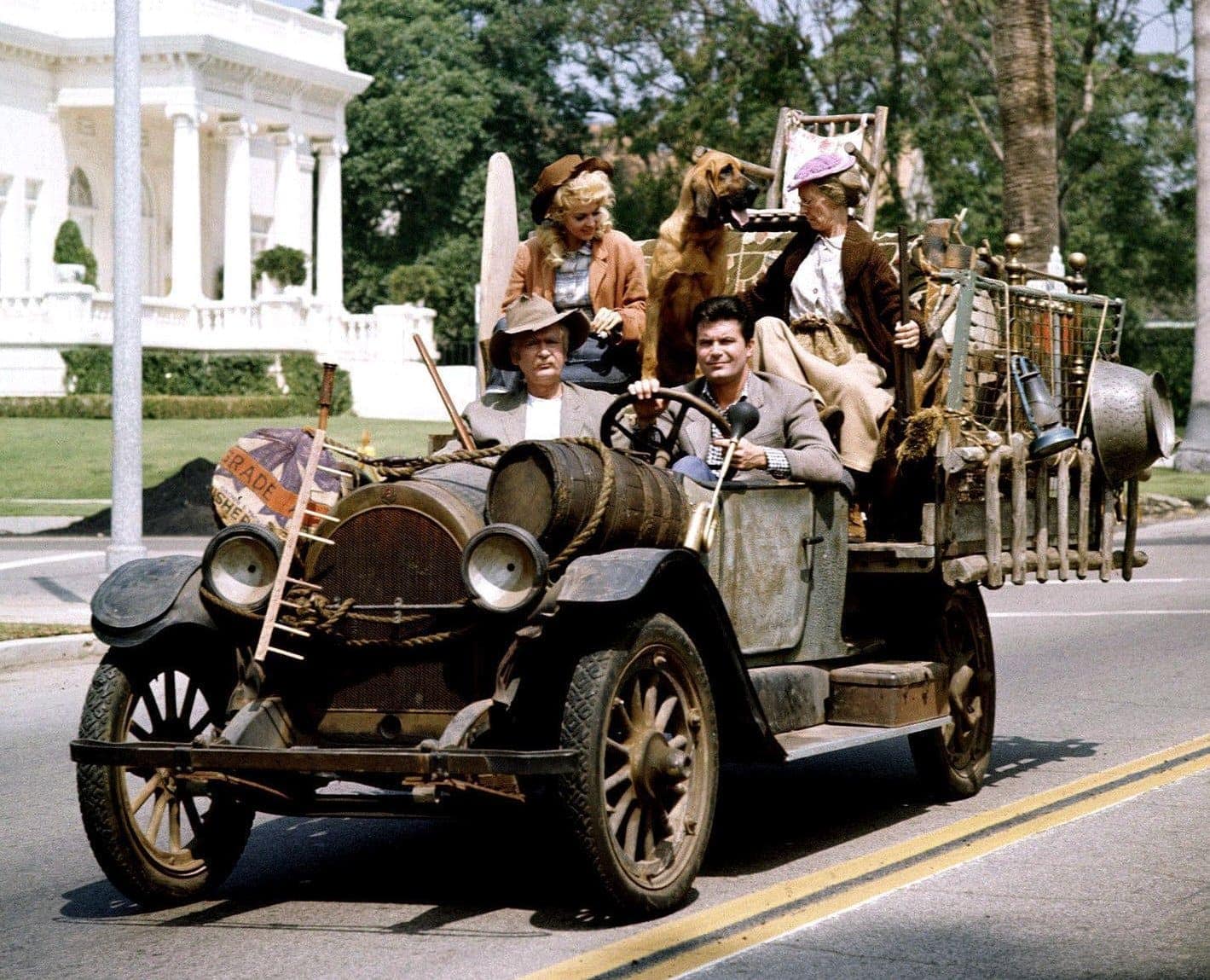 Hills that is! . . . swimming pools, movie stars!"

I also helped my barber, another dear friend, sell a

classic 1940's Koken barber chair, a large beautiful glass old- school lighted revolving barber pole! And! His 32 foot Jayco travel trailer!
So anyway . . . Kelly and I have been having some fun! But, with this pandemic, my metal detector shop has been really busy! People have been returning to hobbies and outdoor recreation!
I have dreamed of making this business a success for the longest time, and it finally happened . . . but when I am this old?
This Covid virus and the terrible nightmare they call an "ELECTION" has everyone lurking under a dark shadow.

Kelly and I had been snooping around looking for a club meeting location, and after a few dead-end leads, Kelly landed a terrific location! This location is, The Otsego Historical Society Museum.

Actually, one of the people who pushed this Otsego museum into reality, was my friend, former Otsego Librarian, Ryan Wieber. Ryan is now the director of the largest library system in the Southwest Michigan area, the Kalamazoo Public Library! Ryan and I have been good friends for many years. In fact, Scott Hendrichsen and I took Ryan out bottle digging and we had a blast!

For one month, the Otsego Museum featured my personal Otsego collection! Sadly, I didn't go in and see it. Yes, I am ashamed of myself!

Before this last meeting, I spoke a couple times with Gordon Hubenet, who told me he was going to do his best to come down and lend his support to the club. I think Gordon could sense my concern about finding new leadership.

The following people were at the meeting: Kevin Siegfried, Dale Roof, Scott Hendrichsen, Vincent Grossi, Steve Deboode, Gordon Hubenet, Robert and Shannon Shoemaker, Ron Smith, John and Lynn Winkler and Al Holden.

I did hear, after the meeting, from Rob Knoll. He told me he had been exposed to the Covid Virus so he stayed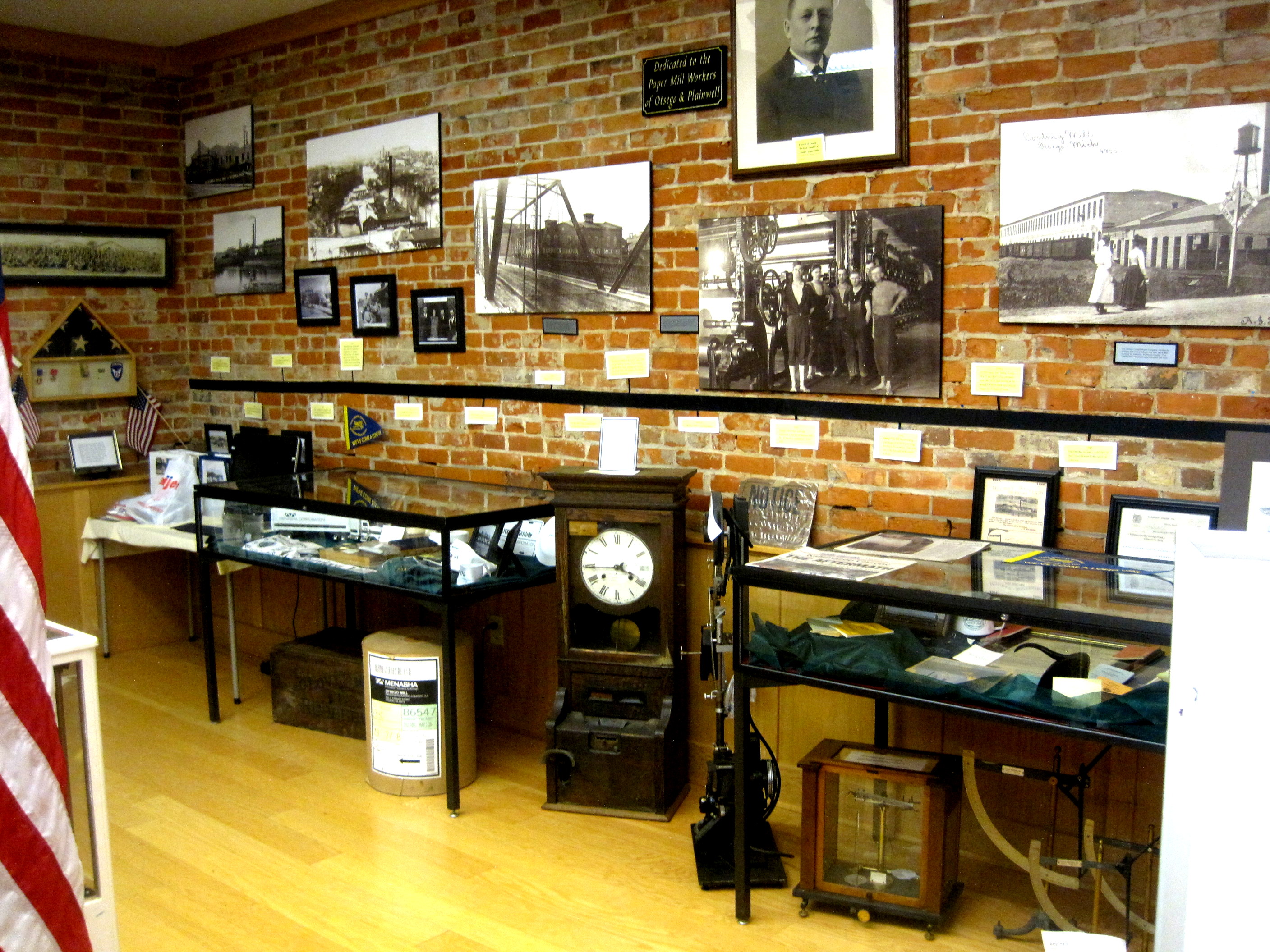 home! Thank you, Rob!
Rob also tells me he would be willing to throw his hat in the ring for the office of President! We are off to a start! How about you?
We spoke at the meeting about holding nominations for the office of President and Treasurer. The plan was for this to happen at this next meeting. Maybe in January?????
During the November meeting, Gordy spoke up, mentioning, how from his perspective, the club looked to be somewhat downcast.
Was it that noticeable? We have been hit a little hard, with losing Chuck, and our meeting place all in one swift blow!!!
The one item, creating our latest slump, has been finding a real meeting location.
Essentially Gordy said, "Hey folks, sit back and open your eyes! What an amazing location you have right here!"


---
We had a problem, one that we could not find an answer for, even when we were sitting in the middle of the answer! I guess we had tunnel vision!
Just because we are the Kalamazoo Antique Bottle Club, we are not actually chained to downtown Kalamazoo!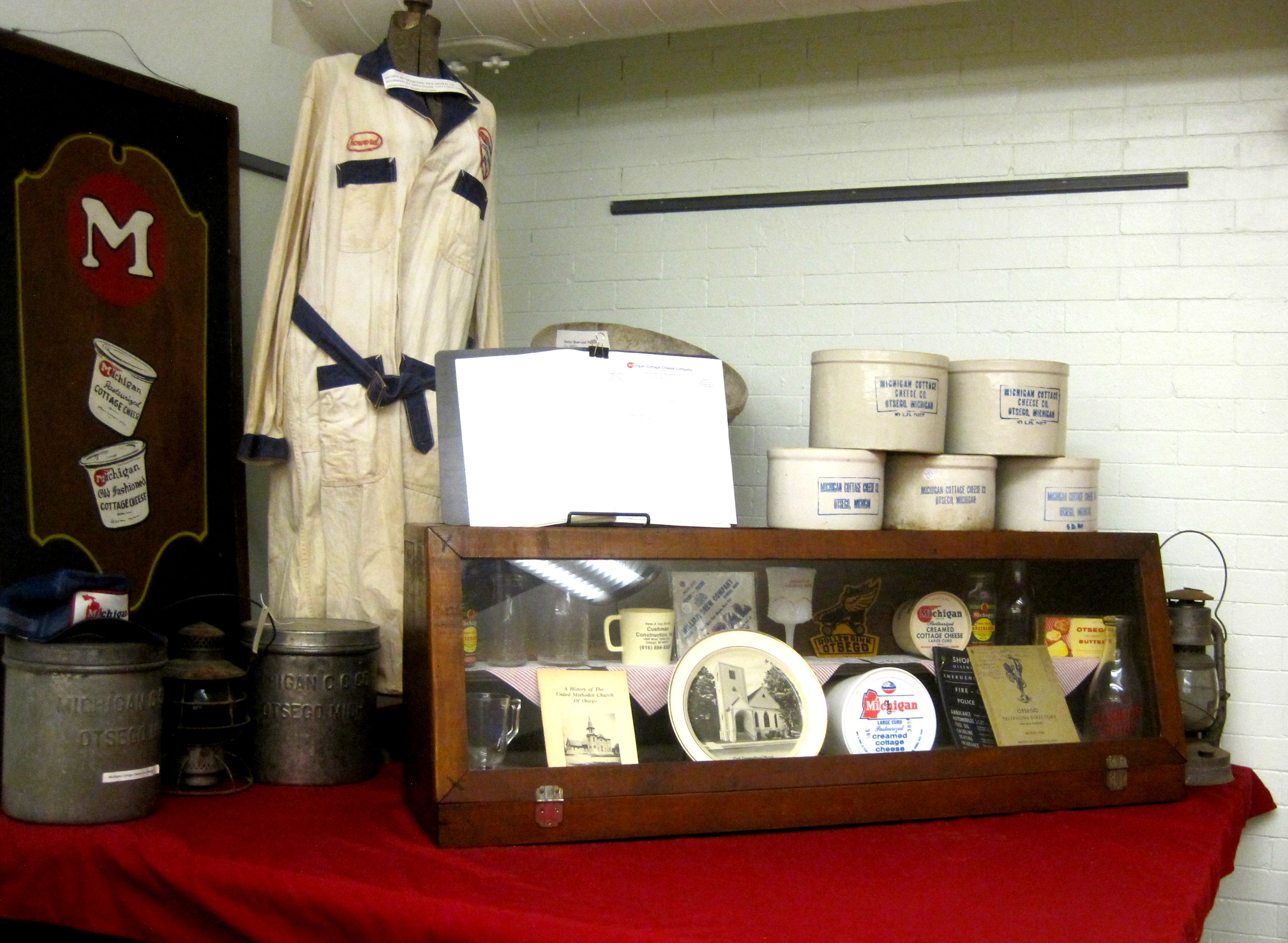 The only downside I can see to this new location, is related to our dear friend, and long time club member, Mary Hamilton. Mary depends on the city bus to get to the meetings and Chuck and I had been taking her home.
Getting Mary to-and-from the meetings in Otsego is something we must work on.

I will be in Plainwell, at my store, on the day of the meetings, (which has always been the case,) If someone in Kalamazoo could provide Mary with a ride to the meetings, I certainly could run her back home after the meetings.

On the positive side, the meeting location in Otsego will cut off a full one-third of the trip for the Grand Rapids guys. Not to mention the horrible traffic and parking mess we had in Kalamazoo, that was terrible!

The lady in charge of the Otsego Museum is another good friend of mine! And you didn't think I have friends! Her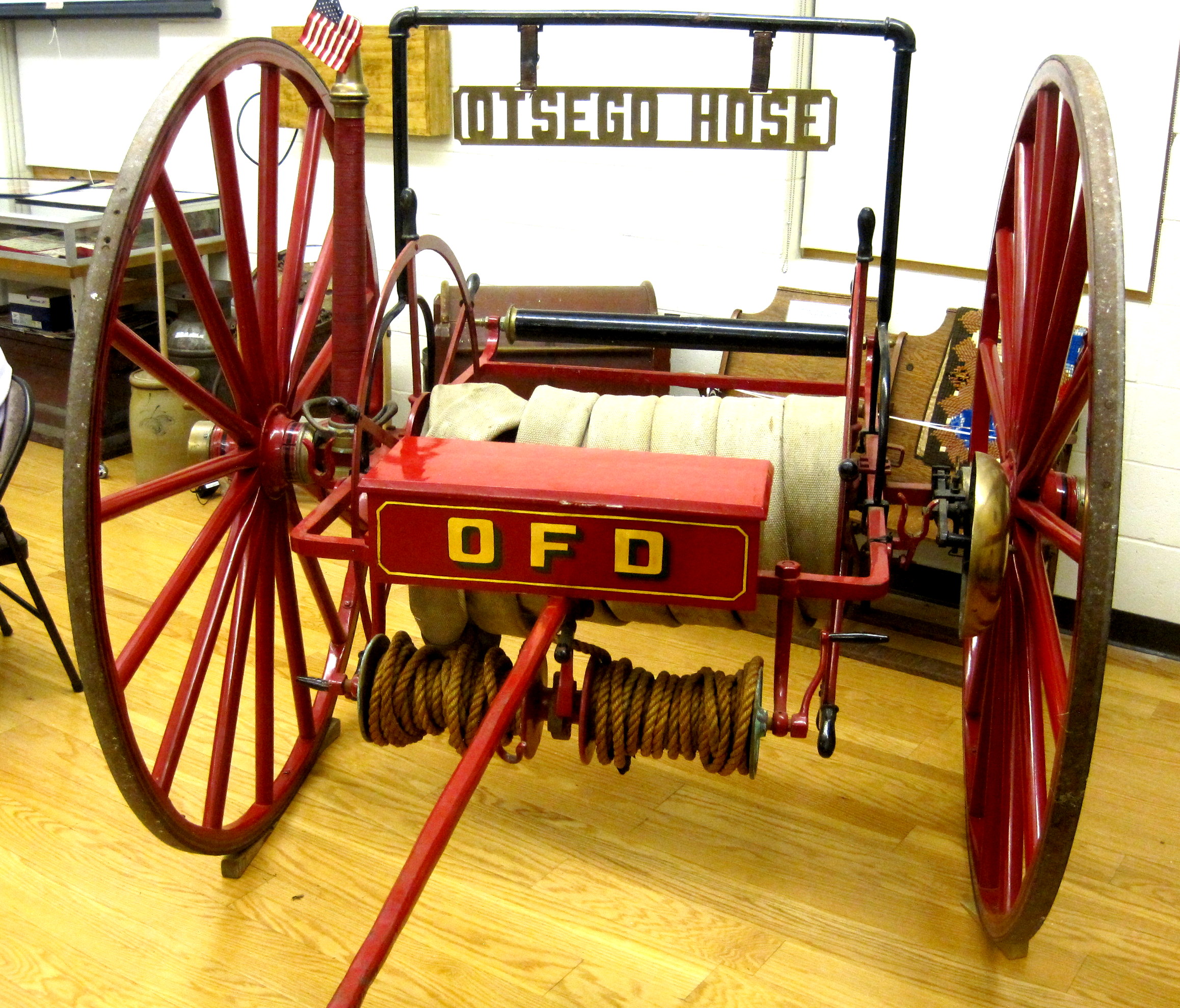 name is Neta Bruner! Also, the Museum volunteers who fixed us up at the November meeting are my friends, Robert and Shannon Shoemaker! I think they enjoyed the club!

This young couple are both members of our metal detecting group and very good treasure hunters! You should see their amazing display at the Museum of local detected artifacts they have found!

This Museum is really amazing! The collections are arranged in a very professional way! Honestly you have to see it to appreciate what a beautiful job they have done! And yes they have antique bottles!

Our club could contribute greatly to the museum by showcasing our finds! I am not volunteering anyone, but Scott's outhouse digging display, and Rob's bottle diving display would knock their socks off!

This Month
Some of the items we discussed at the meeting:
1. Bottle Show Update:
We are moving along with the show just as was originally planned for 2020. The show was paid for, and all arrangements had been made. So, instead of having our 41st Annual Kalamazoo in 2020, Lord willing it will happen in 2021.
2. Show Advertisement:
John Pastor already has the 2021 show advertised in the Antique Bottle & Glass Collector Magazine. The show date is down for Saturday, April 10th.
3. Raffle Prize Detector:
As for the raffle prize, we decided to draw for it at the coming show. We can continue to sell tickets. I have a large bundle to provide you with at the next meeting.
4. Lansing Club Business:
Chuck had sent in the paperwork to the Department of Michigan Licensing and Regulatory Affairs, for our 2019 non-profit license. (In 2018) They marked it PAID for the 2019 year, but Chuck failed to list the officers, so they sent it back for him to finish. You may remember at one of our meetings he mentioned that he listed me as secretary, and wanted to know if that was OK.

Well, Chuck passed away before he was able to send it. In the mean time, they sent him one for 2020. On that form, they listed a web address with encouragement to take care of it online.
So, I tried that, but I chased every link on the web site and could not find the form I needed. Finally, I used the website's search engine, and started trying different key words. I finally used the key word "Club." Well, I may have snared us a liquor license!

So with that full hour totally killed, I called and explained our situation. I was told to send in the 2020 form with the two offices, President and Treasure, as "Pending" along with our $20.00.
4. 2021 Club Dues Form:
I was encouraged to get our members ready to pay their 2021 dues.

I sent one with each hard copy. Here is a link to the online club dues form


Normally, we rely on bottle show profits to keep our monthly dues low. Even though we haven't held our show yet, and the pizza parties have been sidelined, we are going to extend our $10.00 club dues for another year!

I am including a Membership club dues form. A few of you get the newsletter complimentary, you know who you are.

I am going to get with the Club's bank and find a way to make deposits locally for myself, and whomever becomes the new treasurer.
5. Build an Agenda:
As for the suggestion of building a meeting agenda, I will leave the final decision up to our next president. As for this month, we are going to try to be ever-so-slightly more organized by working through a meeting agenda. We can add-to, or modify the format as is needed but here is a structure that follows along with our usual order of events.
1. Call to order:
Pledge of Allegiance (optional) we started doing this at our metal detector club meetings since the 9-11 terrorist attack, and our members love it.
2. Roll call: ( passing the sign up sheet.) Also welcoming members old and new
3. Treasures Report:
4. Member Updates:
We do this in the detector club. Keeping informed of personal items such as sickness birthdays, anniversary, items of possible prayer concern or items for rejoicing.
5. Old Business: Updating the club on items we discussed at the last meeting. Especially, items that were to be followed up on. Perhaps member sharing from shows, digs and auctions.
6. New Business: Items to be discussed regarding current business, announcements and mentioning planned items or suggesting items or events to plan for. (Show Planning etc)
7. Announcements: upcoming events or event suggestions:
8. Round Table Bottle Displays: (Theme bottles or recent finds.) Including bottle related buy-swap-sell.
9. Final agenda items:
If you plan to display bottles, please print out, the words found on the bottle's embossing on a slip with your name PRINTED. This really helps me with the newsletter. Print clearly so I can read it. Very often the photos do not show the embossing well .
I am not suggesting we limit the number of bottles our members display, but please, set aside two or three you would like me to photograph for the newsletter, I just cannot post everything.
10. Adjourn

---
Meeting Bottles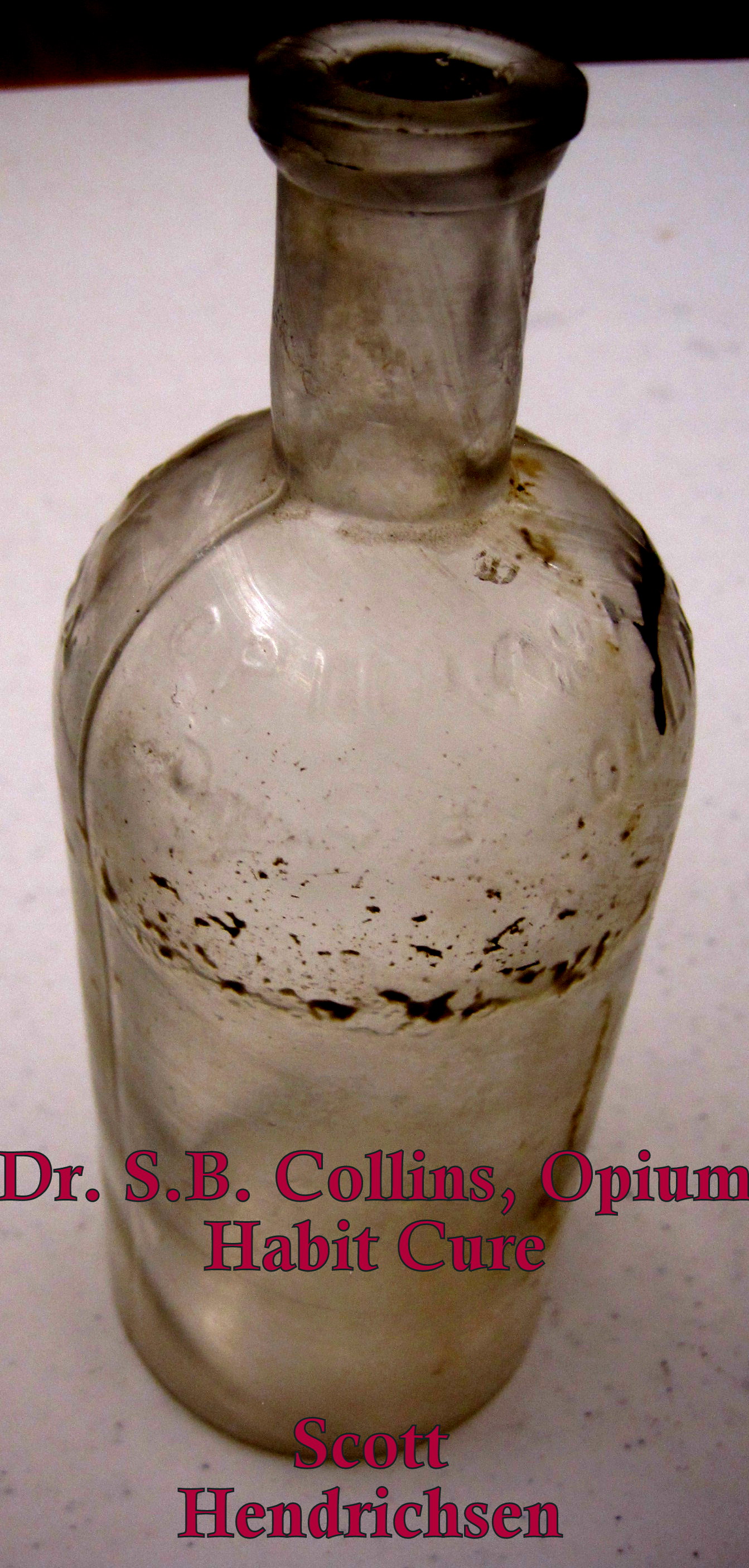 We saw some neat bottles at the meeting!
Scott Hendrichsen displayed a Dr. S.B. Collins "Opium Habit Cure."
Following the Civil War, countless veterans suffered from an opium habit. This was brought on by widespread use of Morphine, (an extract of opium.) Morphine was commonly used during the Civil War as a painkiller.
Dr. S.B. Collins was little more than a two-bit hustler and con-man. It was discovered that Collins never actually had any medical training, and referred to himself as a "Spirit Physician."
Good old S.B. loved the ladies! He had a long list of wives and mistresses! His own family members claimed that his product provided relief because it contained Opium!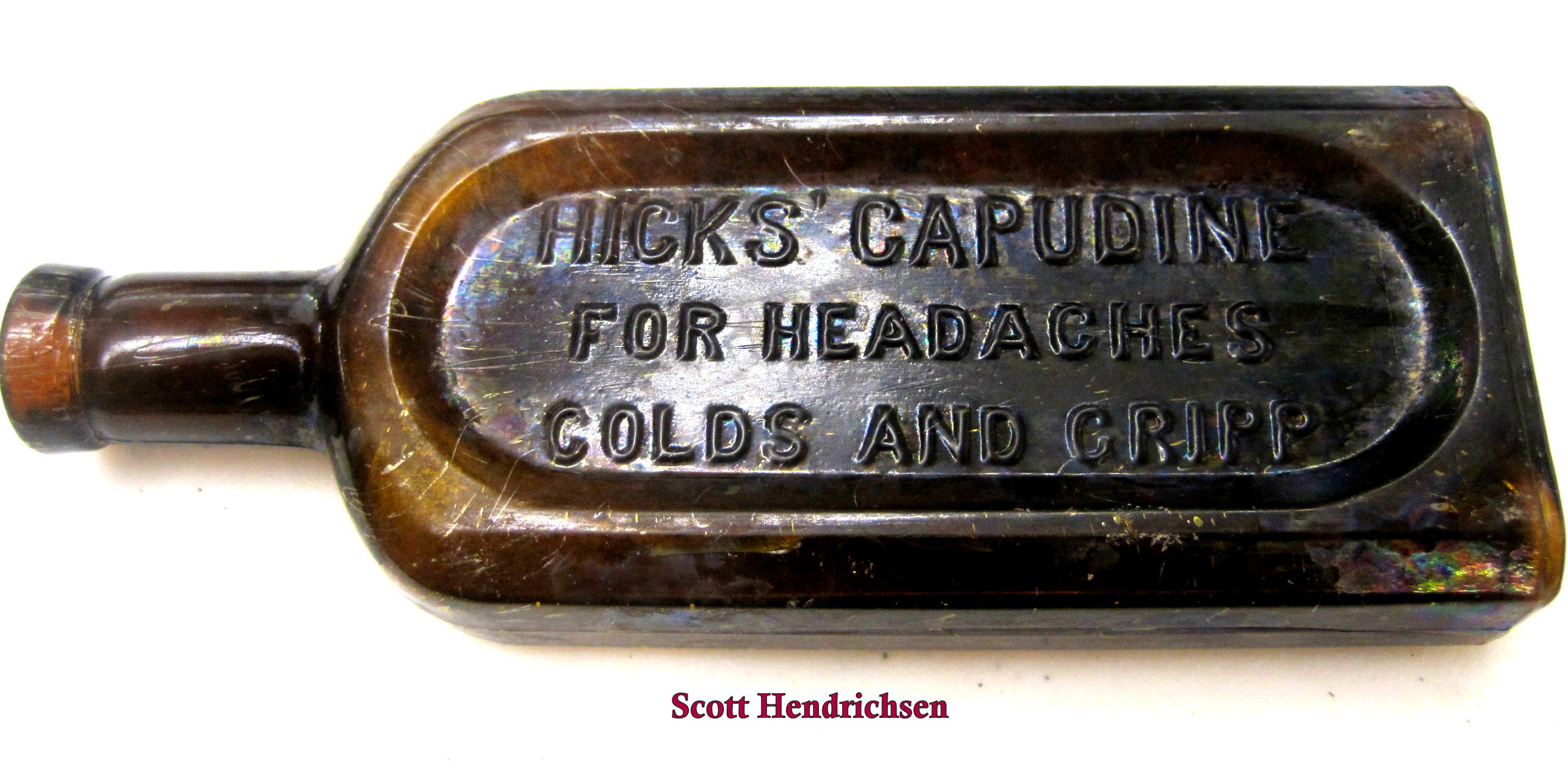 Scott also displayed a nice amber color, 1."Hick's Capudine for Headache's, Colds & Gripp" (flu),
2. "Burrell's Compound Cherry Balsam,"
3. "Pisco's Cure for Consumption"
4. a nice honey amber color, "Warner's Safe Cure"
5. The oldest Heinz Ketchup bottle I have seen (I find them in the U.P. by the freight car load!) This one is the very first 1880 variant!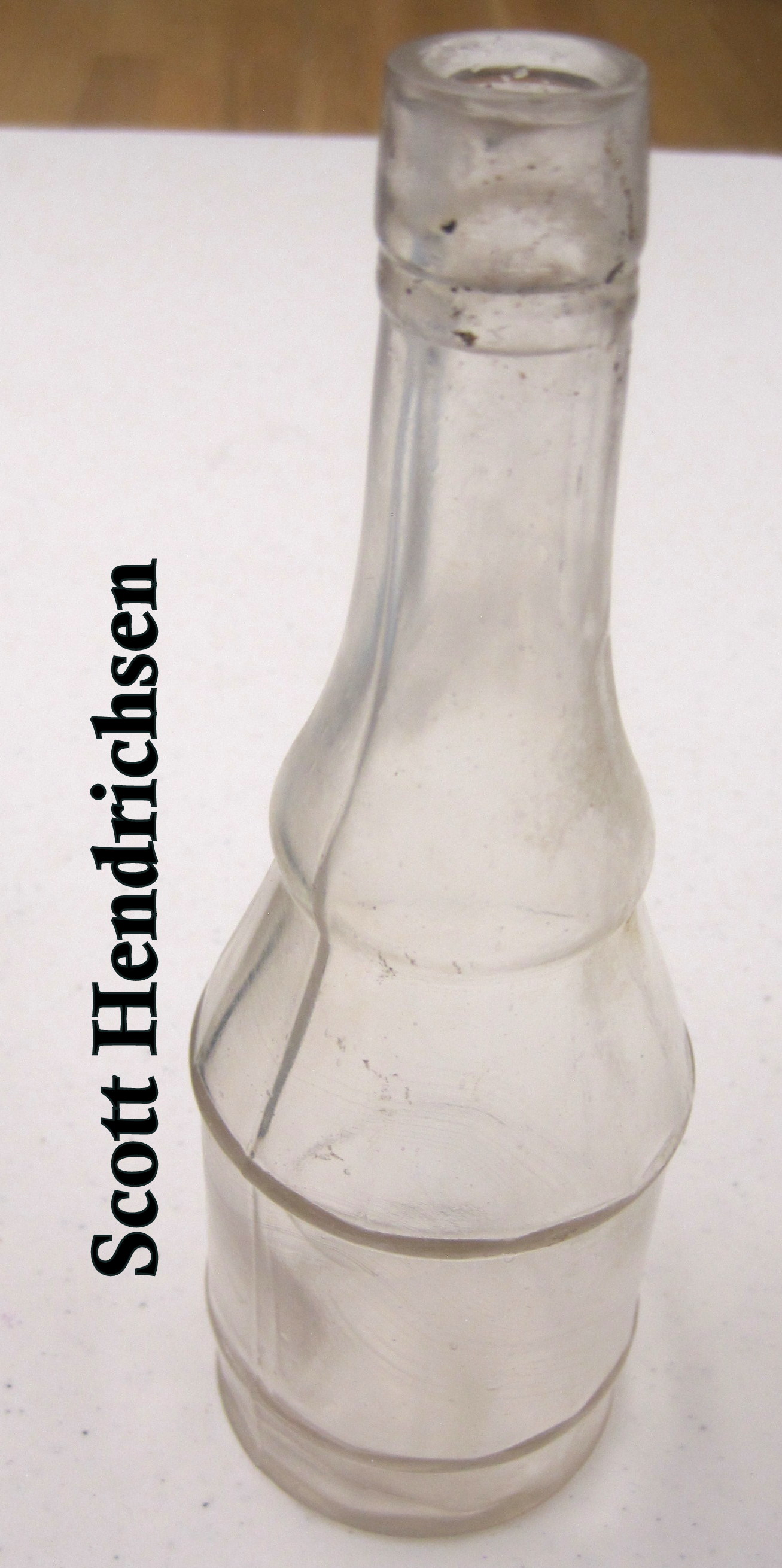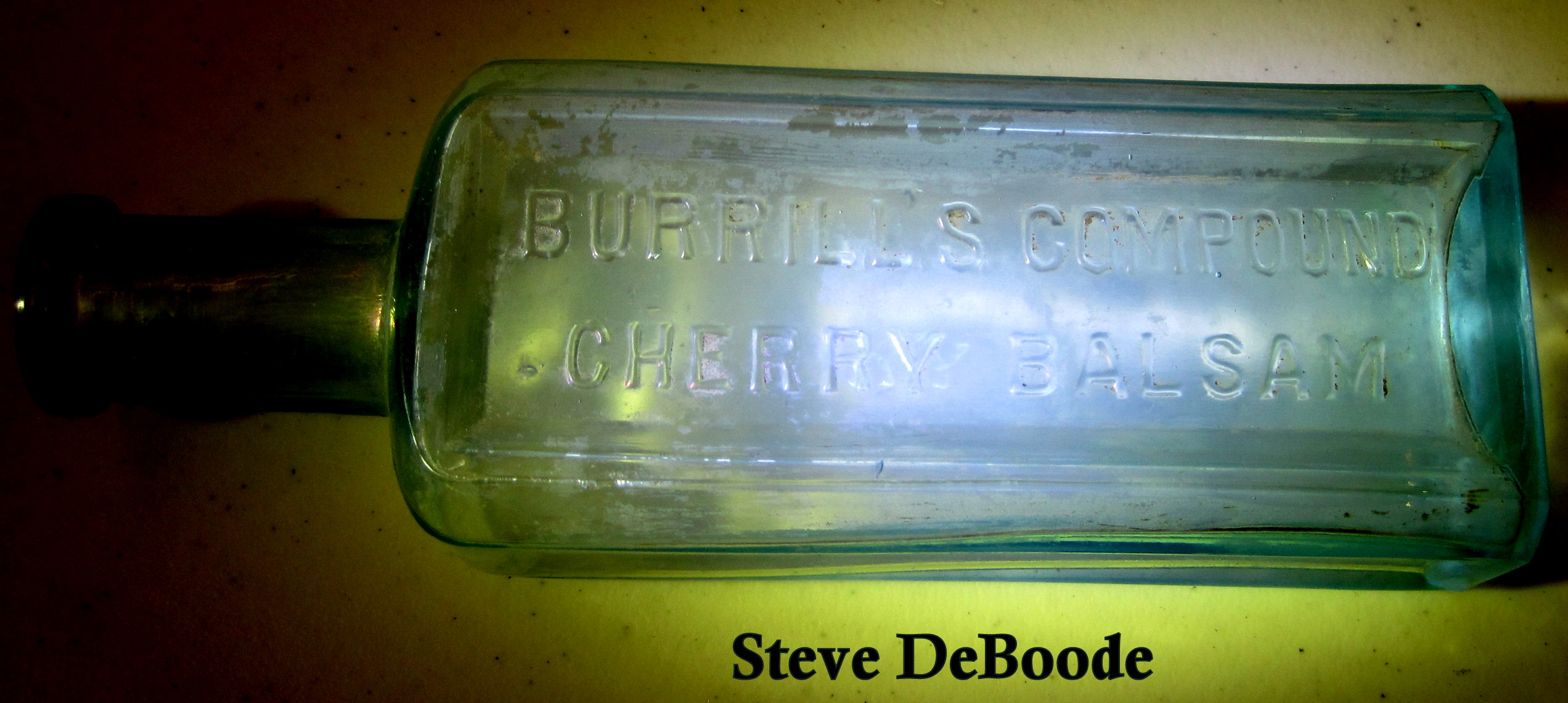 Steve DeBoode, brought in a very rare collection of:
Dr. J.C. Batdorf's, Grand Rapid's MI. bottles.
At one of the National Shows, these bottles were displayed by three or four collectors, together, Making the entire known group. At this point, no single collector has them all!
That my friends, is when the dollar values become very interesting!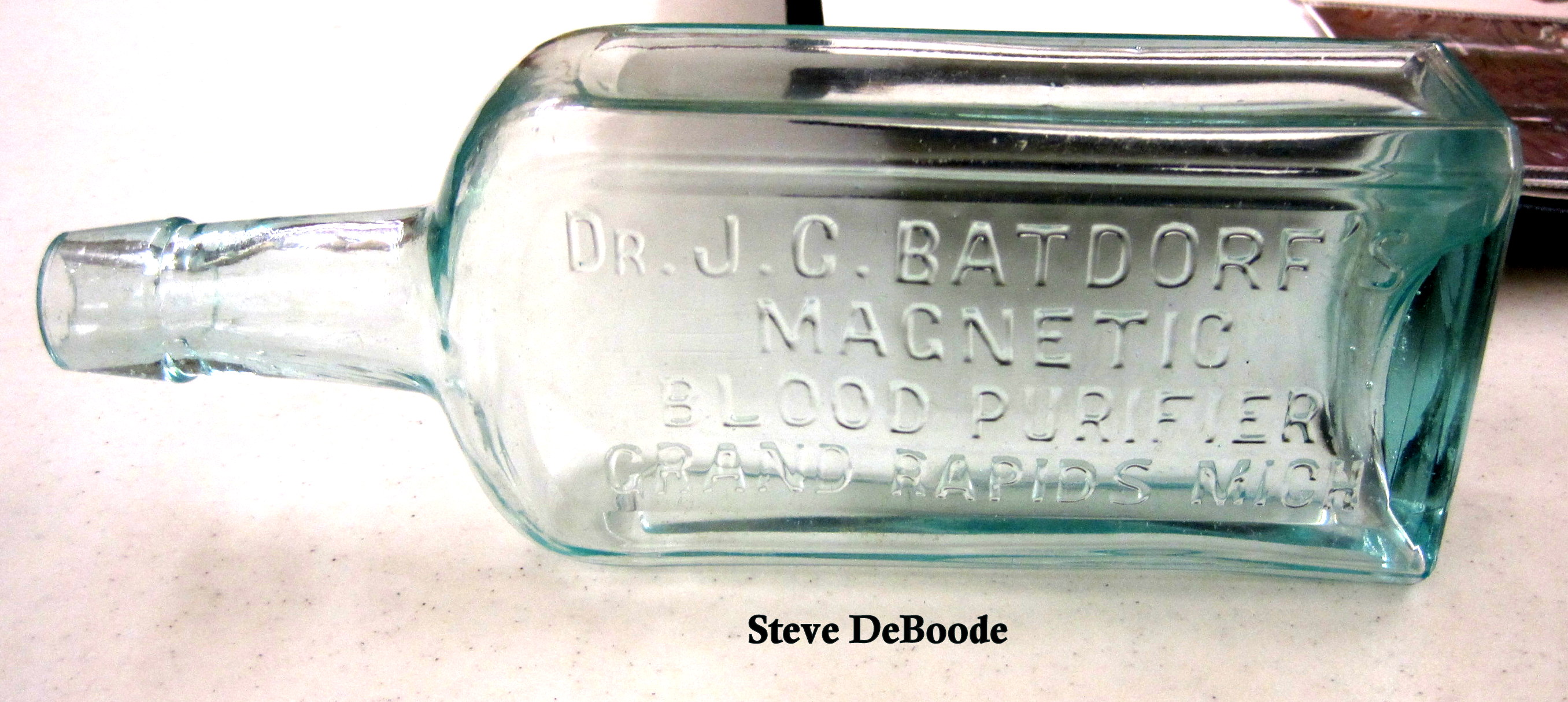 Steve DeBoode, displayed:
1. Dr. J.C. Batdorf's, Magnetic Rheumatic Syrup" also,
2. "Dr. J.C. Batdorf's, Magnetic Liver and Kidney Cure,"
3. "Dr. J.C. Batdorf's, Magnetic Uterine Regulator."
4. "Dr. J.C. Batdorf's Magnetic Blood Purifier."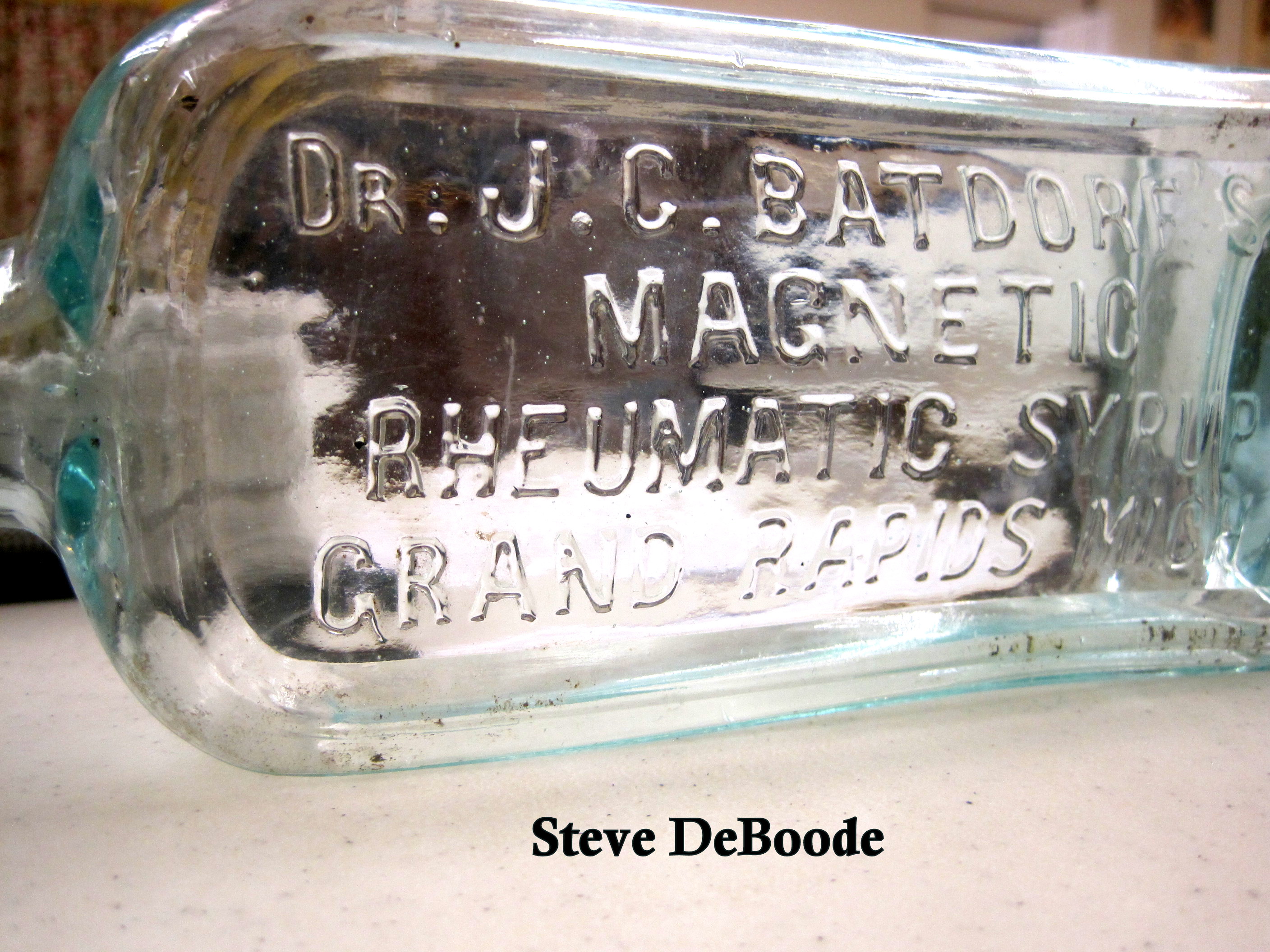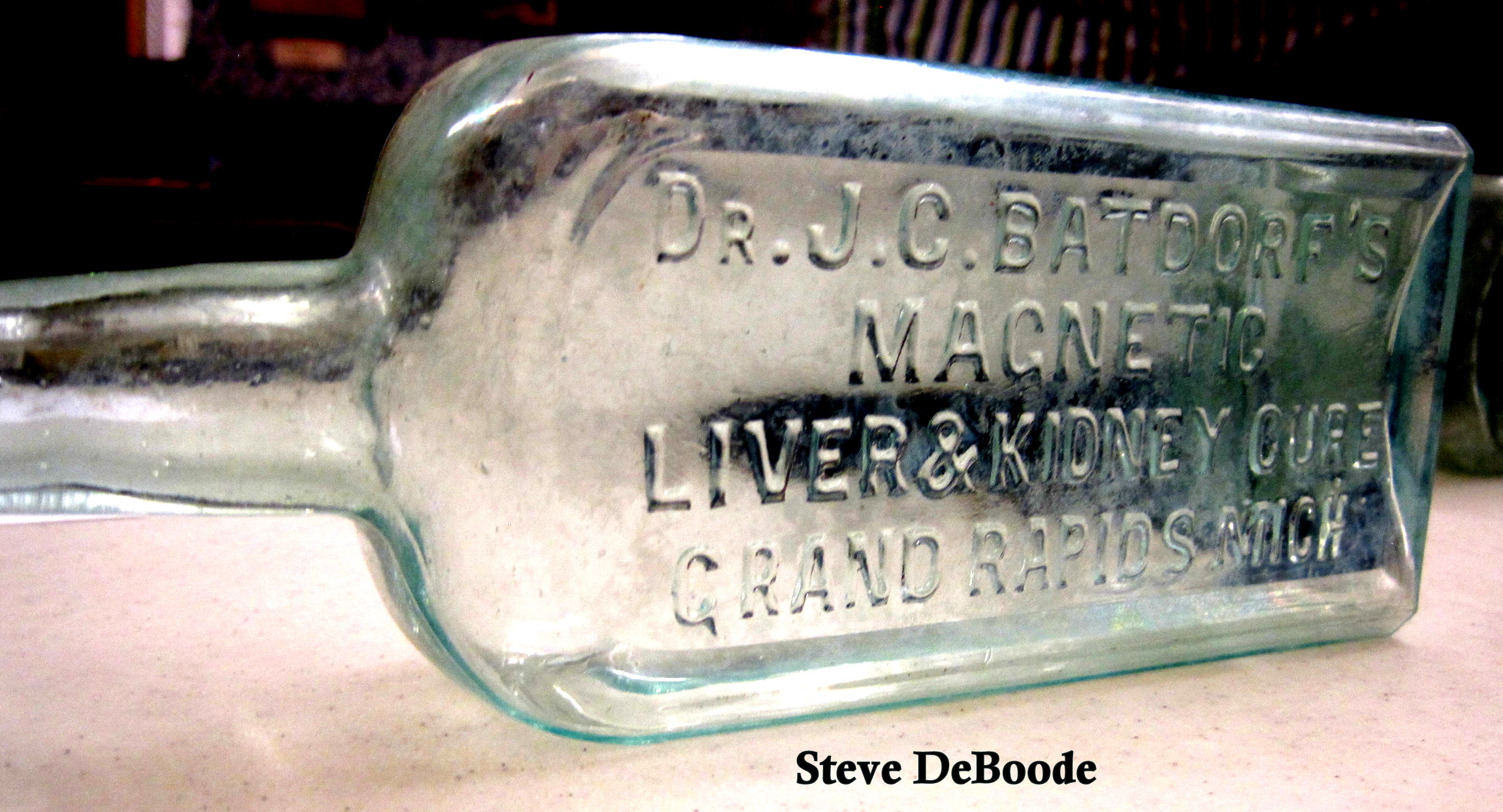 I think the only known variant missing from Steve's collection is,
Dr. J.C. Batdorf's Magnetic Lung Balsalm!
Pretty darn cool! This is the sort of thing that makes collecting so much fun!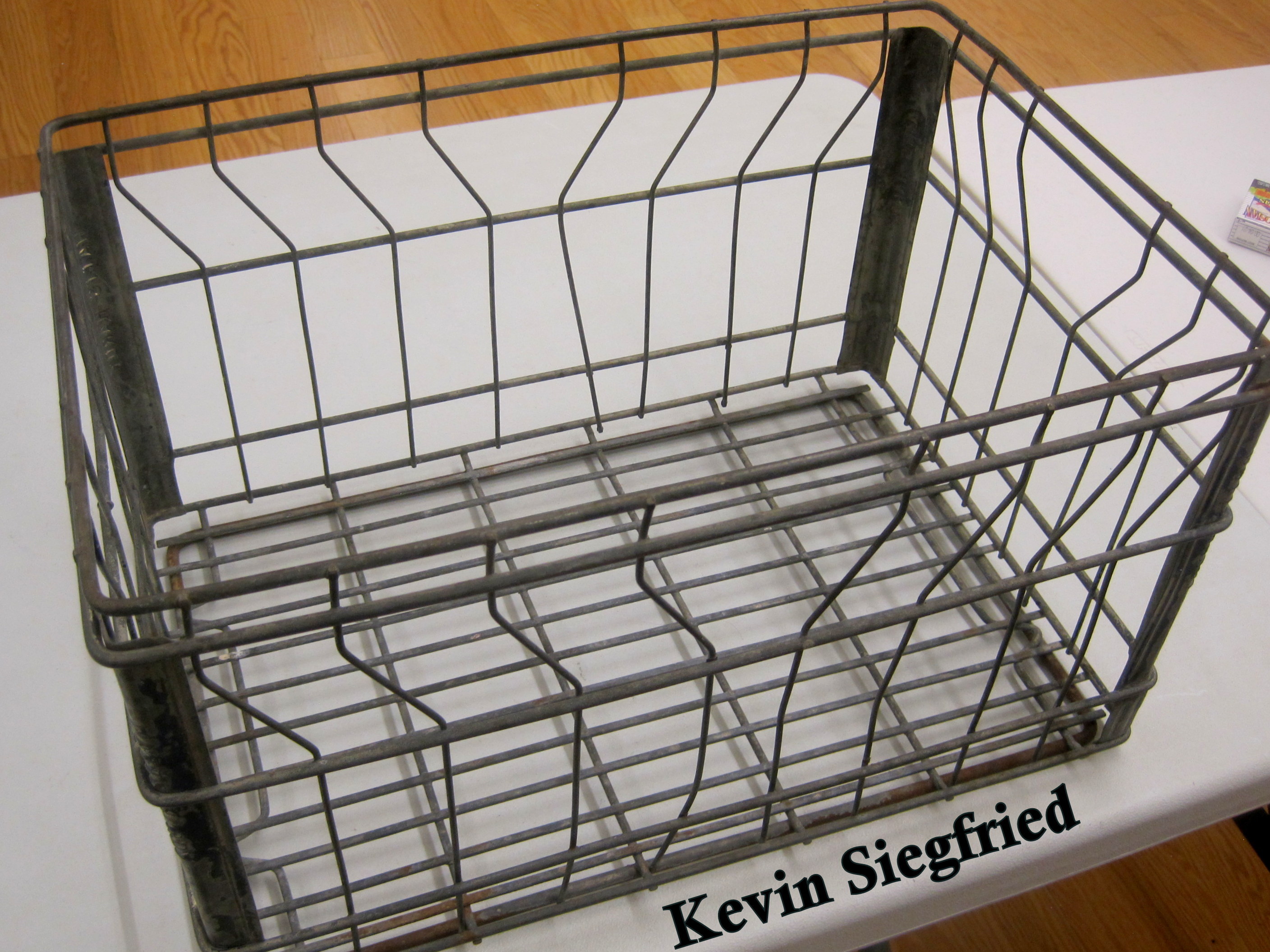 It was great to see each of you at the meeting! Those of you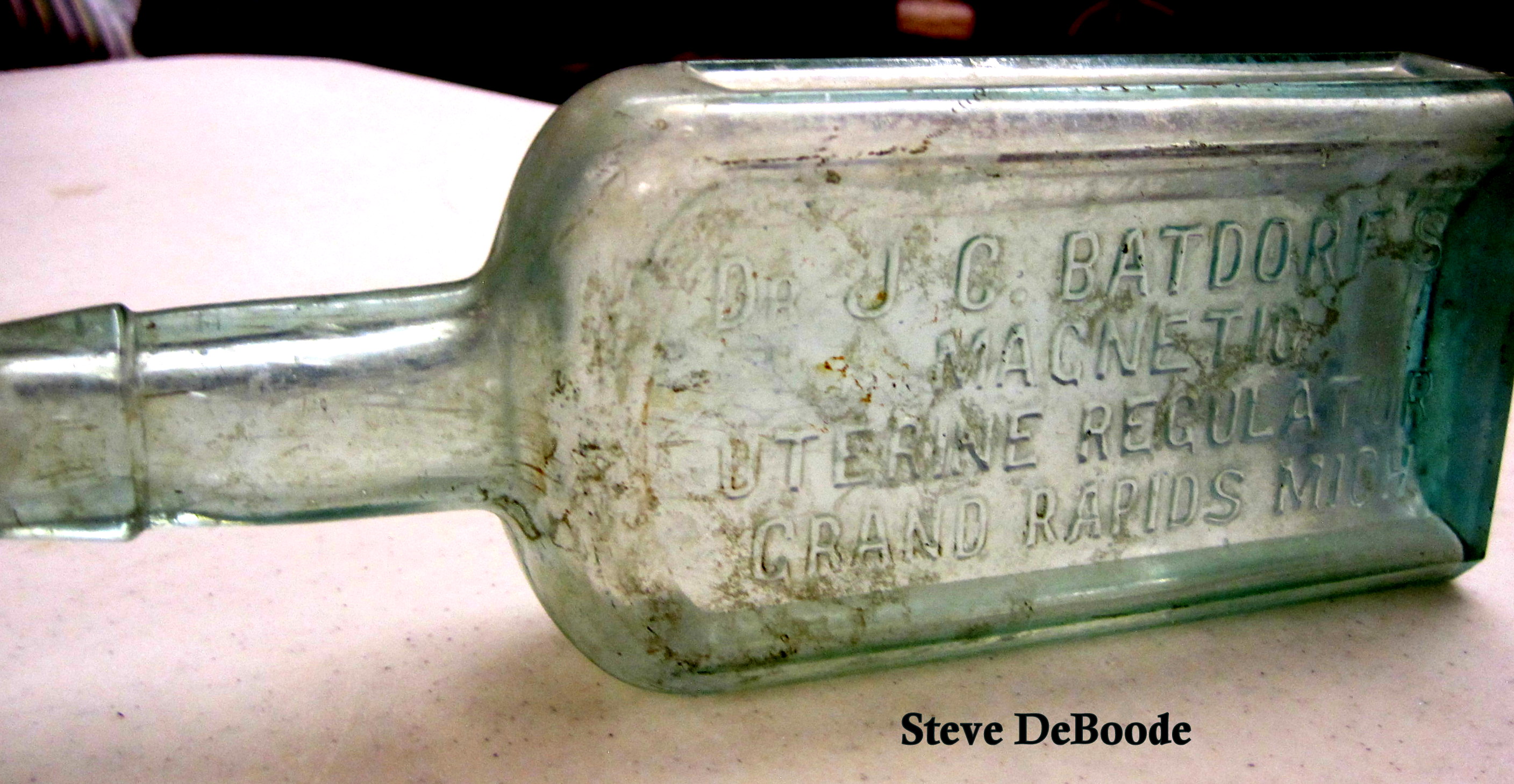 who couldn't make it, we sure missed you! I always love hob knobbing with my old friend Kevin Siegfried! Kevin displayed a very rare Michigan dairy collectable, a "Watt's Hardy" milk crate in perfect condition. This was one of the old metal wire milk crates. Are you old enough to have heard the milk bottles rattling in the morning? I remember mom leaving her order rolled in the empty bottle on the porch.
"1-quart white, 1-quart chocolate, 1-pound butter"


---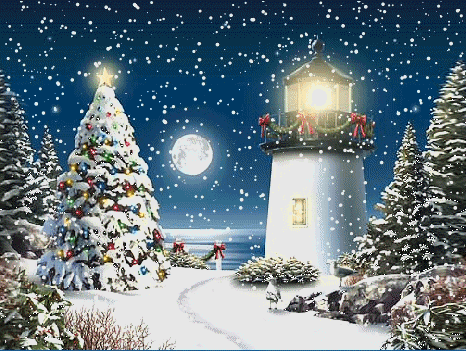 Merry Christmas!
Well, sadly it looks like we will ride out one more month without a meeting.
I hope and pray that each of you stay safe!

Don't forget, Jesus only asked His followers to remember his Death, Burial and Resurrection.
We remember His birth because, well, because Jesus was God's special Gift to man. Remember, Christmas is all about Him.
All about God in the person of Jesus, the only Son of God the Father.

Appearing as God our Redeemer, clothed in flesh, who, through suffering for sinners, showed the World the wealth and depth of God's Love.

Every man woman and child has an eternal soul. Because of the curse of sin, which everyone has tested positive for, the only cure for man's lost state was provided when the only sinless man took your place, in death, on the cross.

The only beauty to be found in the old rugged cross, is that He took your place in that sinner's death.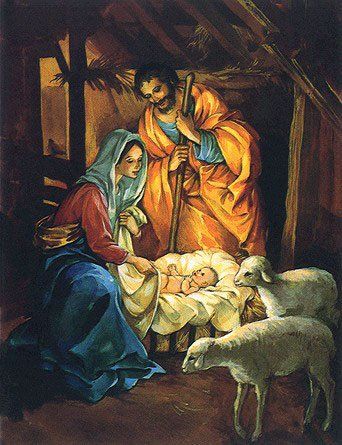 Death did not have claim on Him, and today He LIVES! So can you! By simply accepting, by faith, His gift of Salvation.

What a beautiful time to accept that forgiveness and rich new life . . . then at Christmas.
My greatest, most treasured gift ever, arrived wrapped . . . in swaddling clothes.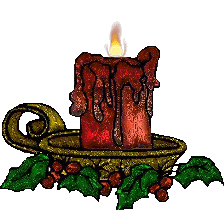 Kalamazoo Antique Bottle Club
Meeting Canceled This Month

TO THE MANY FACES OF
TREASURE HUNTING
with digging stories and tips