Last Month

We always have a great time at our meetings, without fail! Our sign-up sheet had the following names listed: Ed Nickerson, Kevin Seigfried, Vincent Grossi, Chuck Parker, Bill Drake, Mary Hamilton, Katie Osborn, Kelsey Ennis, Tim Hayes, Scott Hendrichson and Allan Holden.

Two quick notes: Number one, I forgot to date this sign up sheet, but I am 99% sure it is correct. Plus, I noticed by the looks of this Confederate Flag, the wind on our last meeting night was coming out of the west. We need more southerly winds around here. Honestly I haven't had any spare time to work on this newsletter because it has been an ongoing battle to keep my little 50 foot driveway cleared.


On Sunday evening I noticed the snowplow had gone by earlier in the day. When that happens the mouth of my driveway gets filled-in. Well, that pile, and all of my sculpted-out arch in front of the mailbox was not only filled-in but it had frozen up like rock!

It took me 2-1/2 hours with a heavy ice-fishing spud and shovel to get that all cleaned up. That night, and the entire next day, we didn't get one single flake of snow, but the County truck made a clean-up pass and filled it all back in again! The crazy thing is; I go into town and no other side street has been plowed at all! I was going to vent my anger into an e-mail, but maybe I shouldn't be getting the snowplow guy angry?

Let me tell you about what our lovely new members did that was so special for our last meeting. They have access to a kitchen at Western, where they made us up some cake treats, they were a big hit! I was seated at one end of the conference room table, and Chuck was at the other. Every time the goodies were at my end, somebody wanted them passed back! Thank you girls!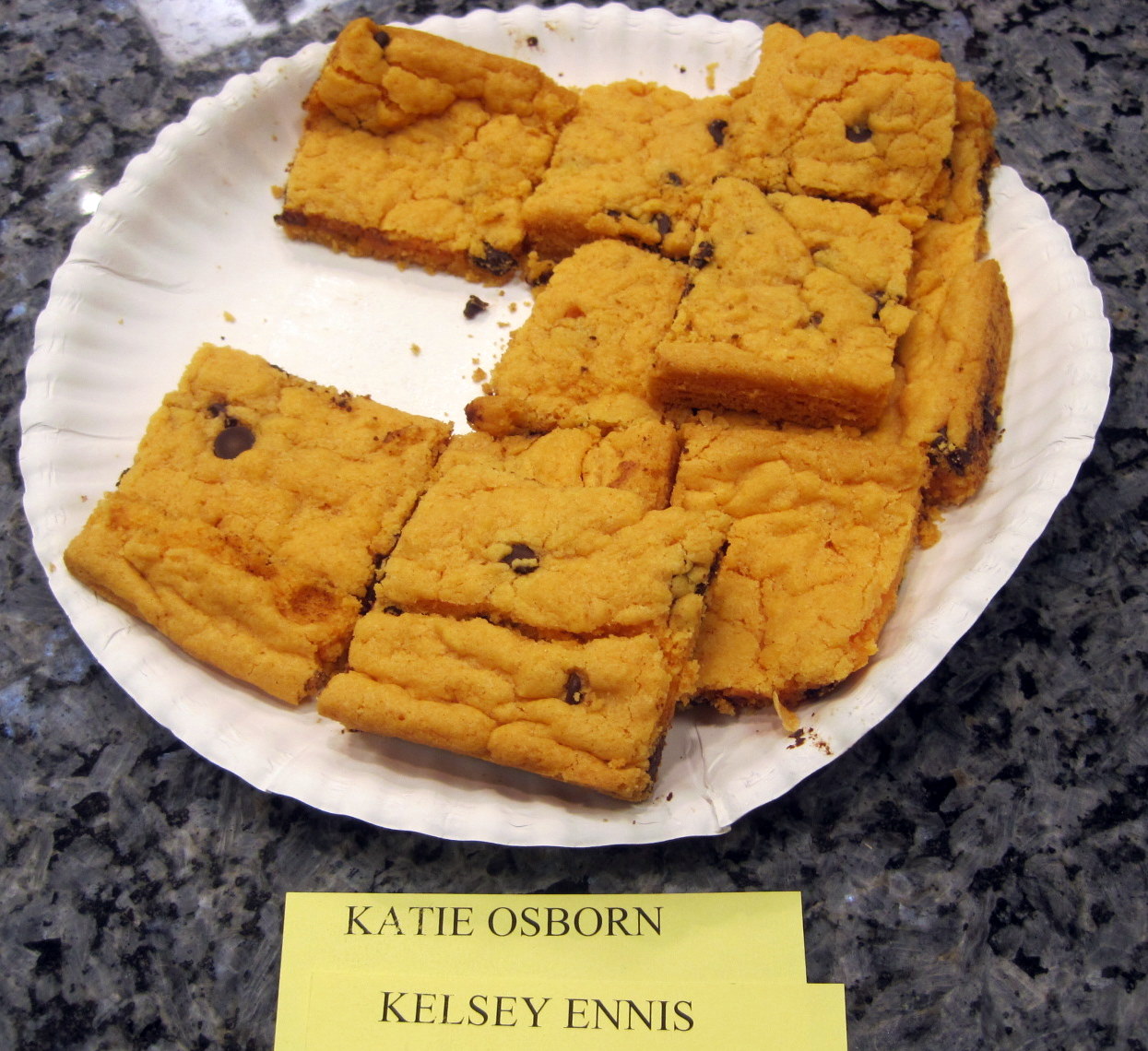 My question is, what does their dorm room look like with all the old bottles handed-down to them! So far this has been a treat for me. I have been looking at all these bearded old men all these years, it is like we have been visited by angles! Thanks, Katie and Kelsey!
Tim Hayes brought in one of his Charlie Ross bottles. We heard the story about Charlie's kidnaping.
On July 1, 1874 two little boys were abducted in front of their family's mansion. It was the first kidnaping for a ransom in the history of the United States. And it would be the major event of its kind until the Lindbergh baby kidnaping.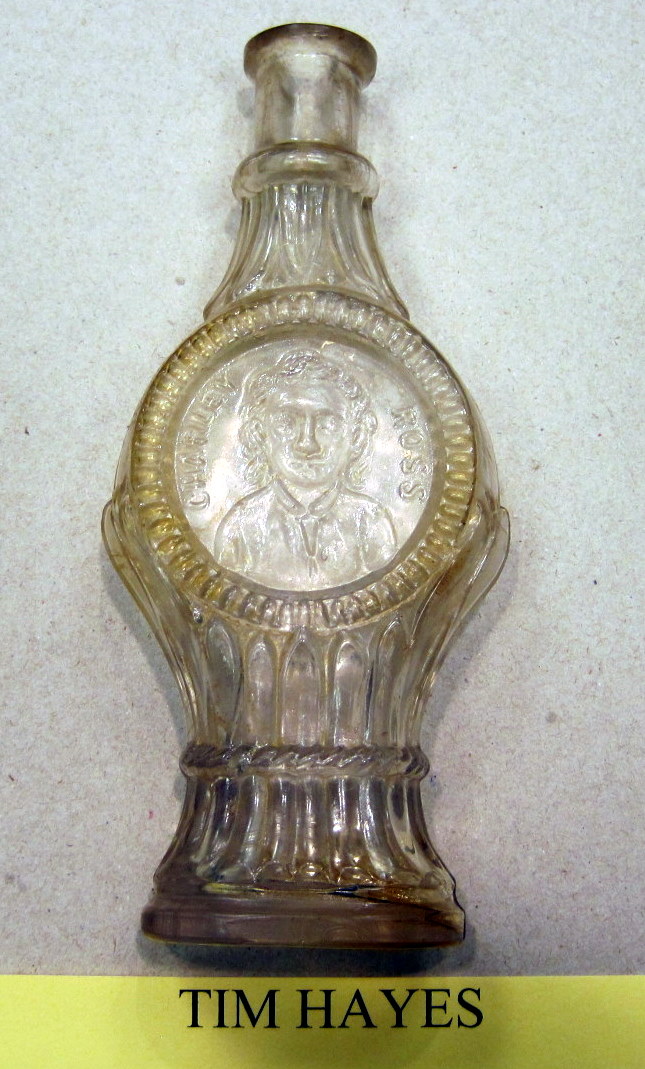 The boys were named Charley and Walter Ross; they were 4 and 6 years old. The two men who kidnaped them had given the boys candy on previous occasions. That day, however, the men told the boys to climb into their buggy and promised to buy them firecrackers.






The boys boarded and they drove off into the city. Charley would never be seen again. As they drove farther away, Charley wanted to go home and began to cry. The men stopped in front of a store and gave Walter 25 cents. He entered the store and started choosing firecrackers, while the men drove away with Charley. The boys' father, Christian K. Ross, thought the boys were playing in a neighbor's yard. But soon a neighbor told him that she saw the boys traveling in a buggy. The father began the search for his son, a search that he would continue until his death in 1897.

At first he didn't tell his wife, who was recovering from an illness in Atlantic City. Two days later, however, she found out when he began advertising in the newspapers for his sons' return. A stranger found Walter and returned him to his father. Walter related the tale.

Two days after that, the father received a crude note, saying that Charley would be released for a sum of money. On July 7, came another note demanding $20,000 and instructing the boy's father how to go about paying the kidnappers. The father tried to follow the instructions as best he could but never contacted the kidnappers.

Later that year, police were investigating the kidnaping of a Vanderbilt child and found a ransom note in that case that matched closely the one for Charley Ross. They identified the handwriting as fugitive convict William Mosher's. Mosher was

killed during a burglary in Brooklyn, but his partner Joseph Douglas identified Mosher as the kidnapper of Charley Ross. Douglas died insisting that only Mosher had known where Charley was being held. Douglas also said that Charley would be returned safely in a few days. He never was, and the father spent $60,000 in his futile search. Imposters came forward in the years afterward claiming to be the missing boy. Each was disproved. Charley's father died in 1897, his mother in 1912. Walter Ross died in 1943. The Ross mansion was torn down in 1926. The Cliveden Presbyterian Church now stands on the site of the kidnaping.

The First Ransom Note for the Return of Charley Ross.




(Spellings as they appeared in the original)
"July 3

Mr. Ross- be not uneasy you son charly bruster he al writ we as got him and no powers on earth can deliver out of our hand. You wil hav two pay us befor you git him from us. an pay us a big cent to. if you put the cops hunting for him yu is only defeeting yu own end. we is got him fitt so no living power can gits him from us a live. if any aproch is maid to his hidin place that is the signil for his instant anihilation. if yu regard his lif puts no one to search for him you money can fech him out alive an no other existin powers don't deceve yuself and think the detectives can git him from us for that is one imposebel

yu here from us in few day."


I covered this interesting story before, but with new members, it is neat to revisit it. With Tim bringing in that bottle Mr. Ross' hunt lives on! Hey, are you sure who you really think you are?

One of my earliest childhood memories was my mother saying, "Never take candy from strangers!" I guess that is why Halloween was always so difficult for me.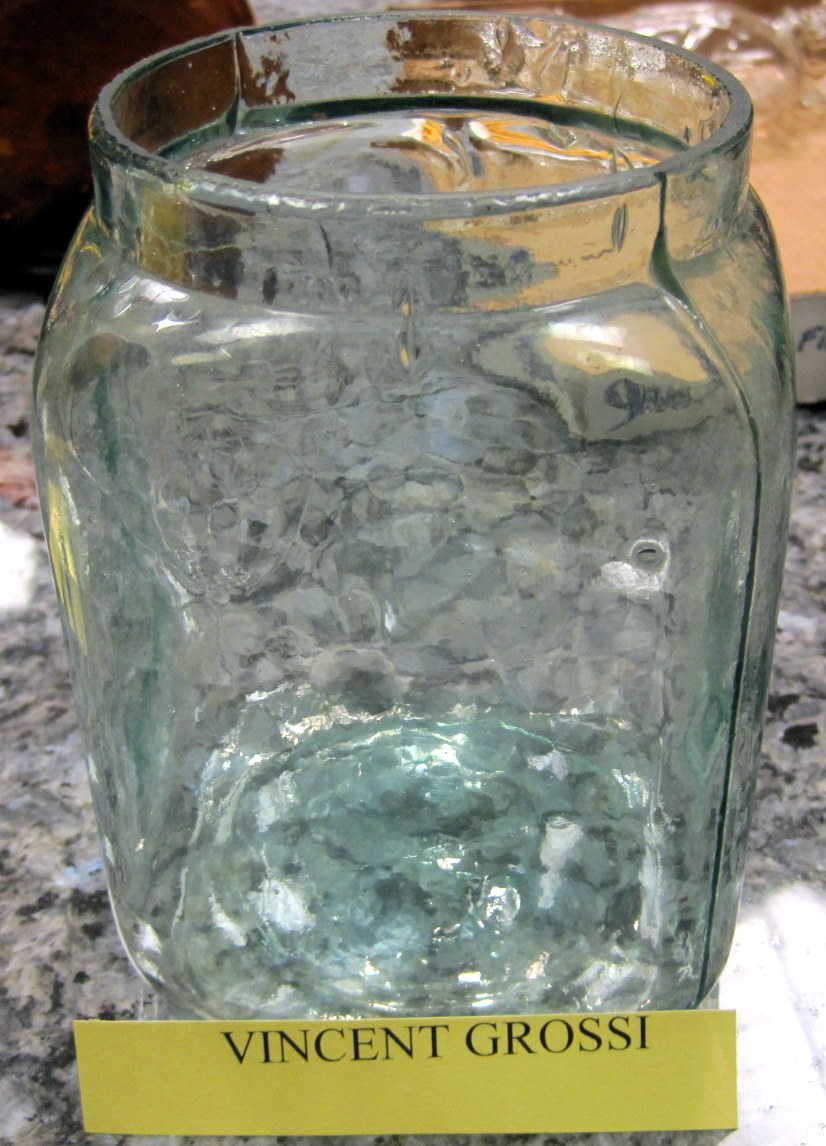 Vincent brought in a totally cool two piece mold utility jar. Speaking of candy! This jar would have looked right at home in the old country store full of hard horehound drops!
Vince also had another one that I would love to own! It is a early screw-cap powder-horn shape whiskey flask! Vince also had a very nice Abraham Lincoln Glass Bottle Bank. It was originally filled with Orange Syrup and manufactured by Lincoln Foods Lawrence Massachusetts. I would love to fill it with new pennies! I love banks! I've held up a few in my day! (To the light)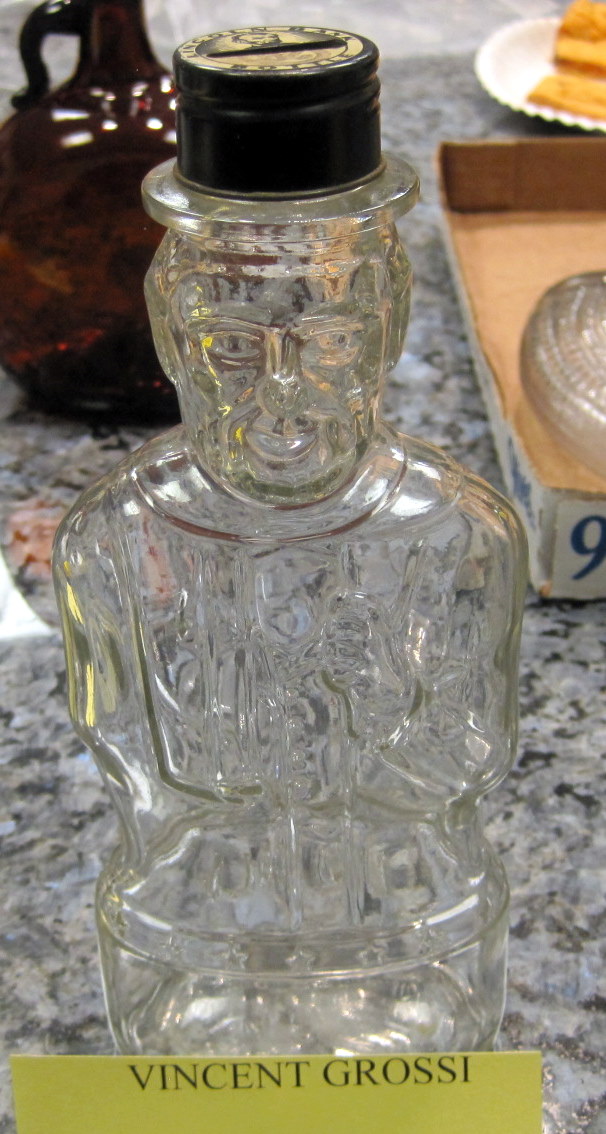 Now, leave it to Kevin! Kevin brought in a sealed pressurized metal canister of Ethyl Chloride which was a general anesthesia. It was manufactured by the Upjohn Company! Kevin has the original box and it has a small screw-open valve and a glass safety seal that would have to be broken to use. My research shows that this product dates back to 1910. The contents would have been dispensed into a cloth and held over the patients mouth, but I understand the actual results were unpredictable. Because the box is labeled "Supplied By the Upjohn Company" it makes me wonder if this wasn't to be carried by a medic for military use? Very cool! If it has a military connection I would sure promote as such!



I have purchased several finger rings over the years, recovered by my customers. Of course, we try to get them back to the owner if at all possible. But, very often there is no inscription, so I sell them on e-Bay. If they are from a branch of service, or from a military academy, you have something of great interest to the "Gun and Knife" crowd! Let me tell you, those guys unroll wads of cash!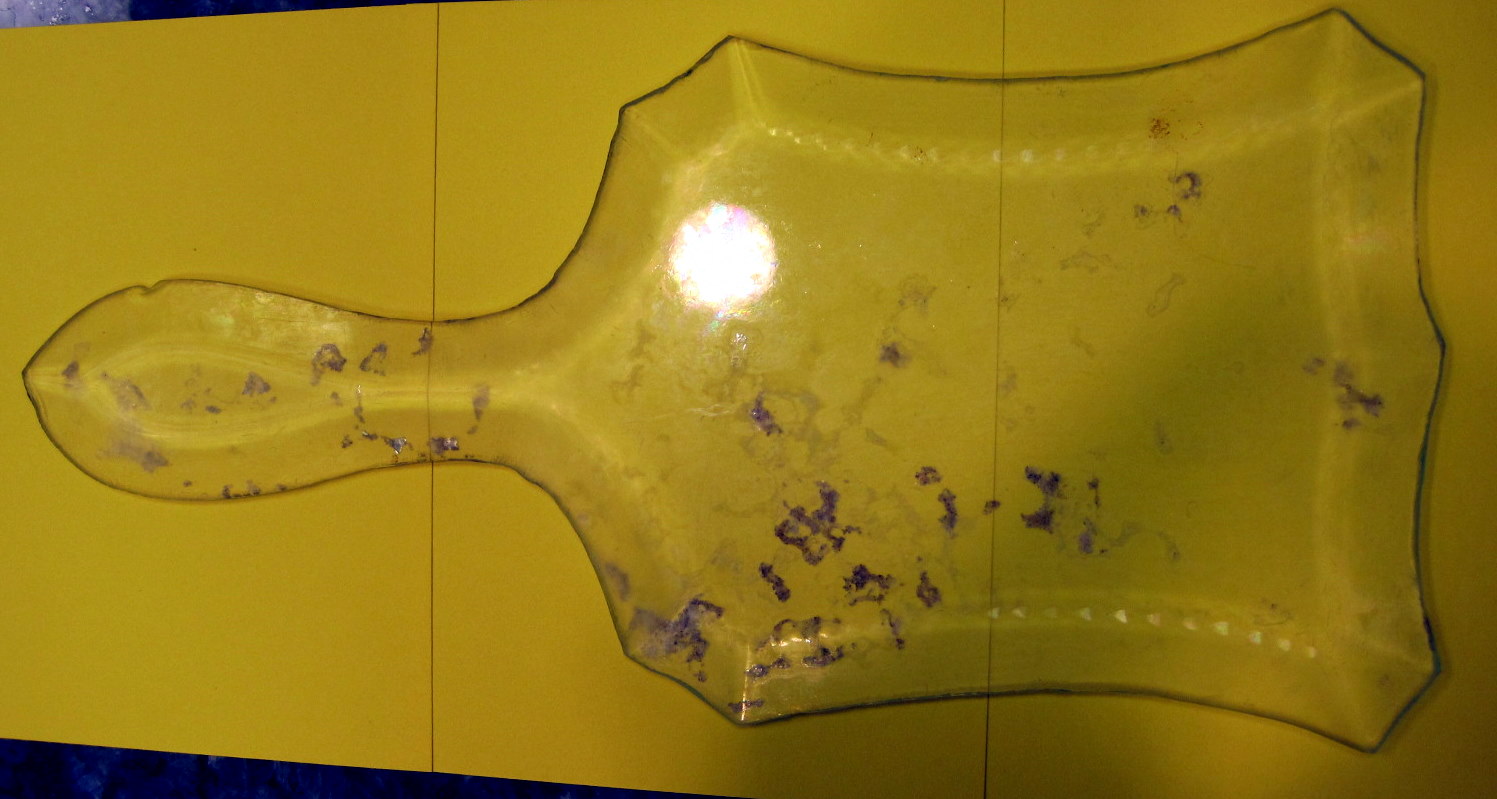 Scott Hendrichson brought in a glass hand-held vanity mirror that he dug. It is so cool! It is all glass, even the handle, all made with beveled edges. The reflective backing is gone but I think I would restore it! I did a quick Google image search and I could not fine another one like it!
I have a neat beveled- glass coin-check from a general store. Ernie and Jack dug it up in an old dump. It is a scalloped oval shape with beveled edge which was used by the old cash drawer in the general store. The clerk would drop the change he received onto the glass to hear if the coins sounded right. Many fake coins were made up of tin and lead and they didn't "sing" they went thud!
Also, Scott brought in something that really brings back childhood memories for me! It was a 10 pound Michigan Cottage Cheese crock. As most of you know My grandfather Max Loebel started the Michigan Cottage Cheese Company. When he first started making and selling cheese the product was all packed and shipped in the old glazed crocks.
He first ordered a batch of crocks out of Ohio back in 1926. I think his first exposure to this crock manufacture was when he worked for a Dairy in Detroit.
In the late 30's the cheese was being packed into waxed cartons except larger bulk orders, but even the large quantity sizes went into waxed cartons eventually.
Finally at one point, all of the stoneware crocks were cleaned and stored in a building out at a farm my grandparents owned. One year, while they were wintering in Florida, someone broke into the building and stole hundreds of crocks! I think the bulk of the stolen crocks ended up in a little antique shop somewhere over by Hickory Corners. A friend of mine brought one and he went back, and another one had taken its place. The shop seemed to have this endless supply and just kept the spot where they were displayed filled sale-after- sale!
I see them from time-to-time on e-Bay (I have lots of spotters!) And I have seen them sell for over $100.00! I think a more realistic price for a good one without cracks or chips is about $30.00 to $40.00 depending on if you are buying or selling.
There were several other items to see at the meeting, which I will post online.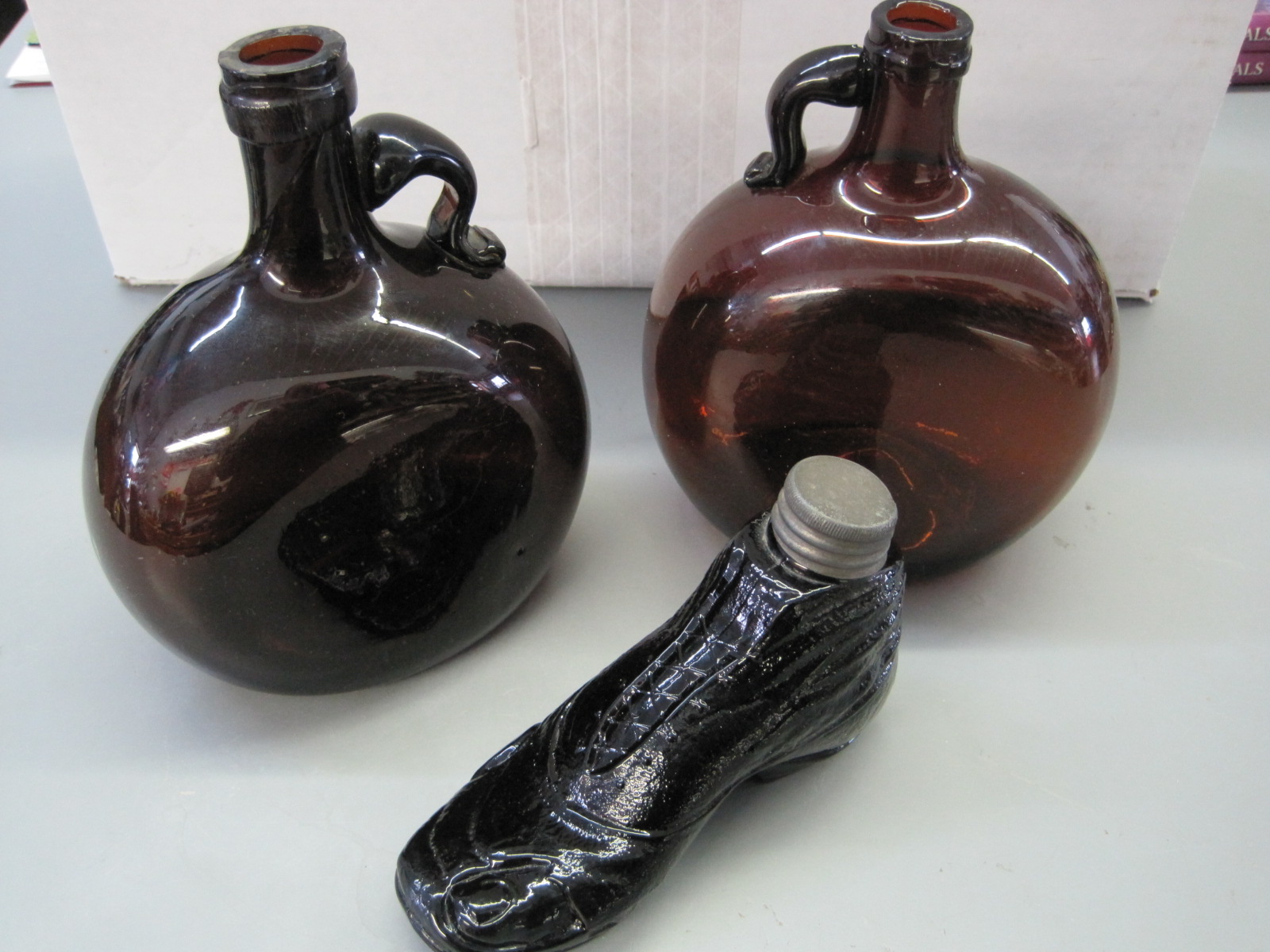 I Forgot to mention my bottles in the newsletter. I displayed 2 open-pontil chestnut-handled flasks 1860-1880, and a figural shoe whiskey nip with exposed big toe!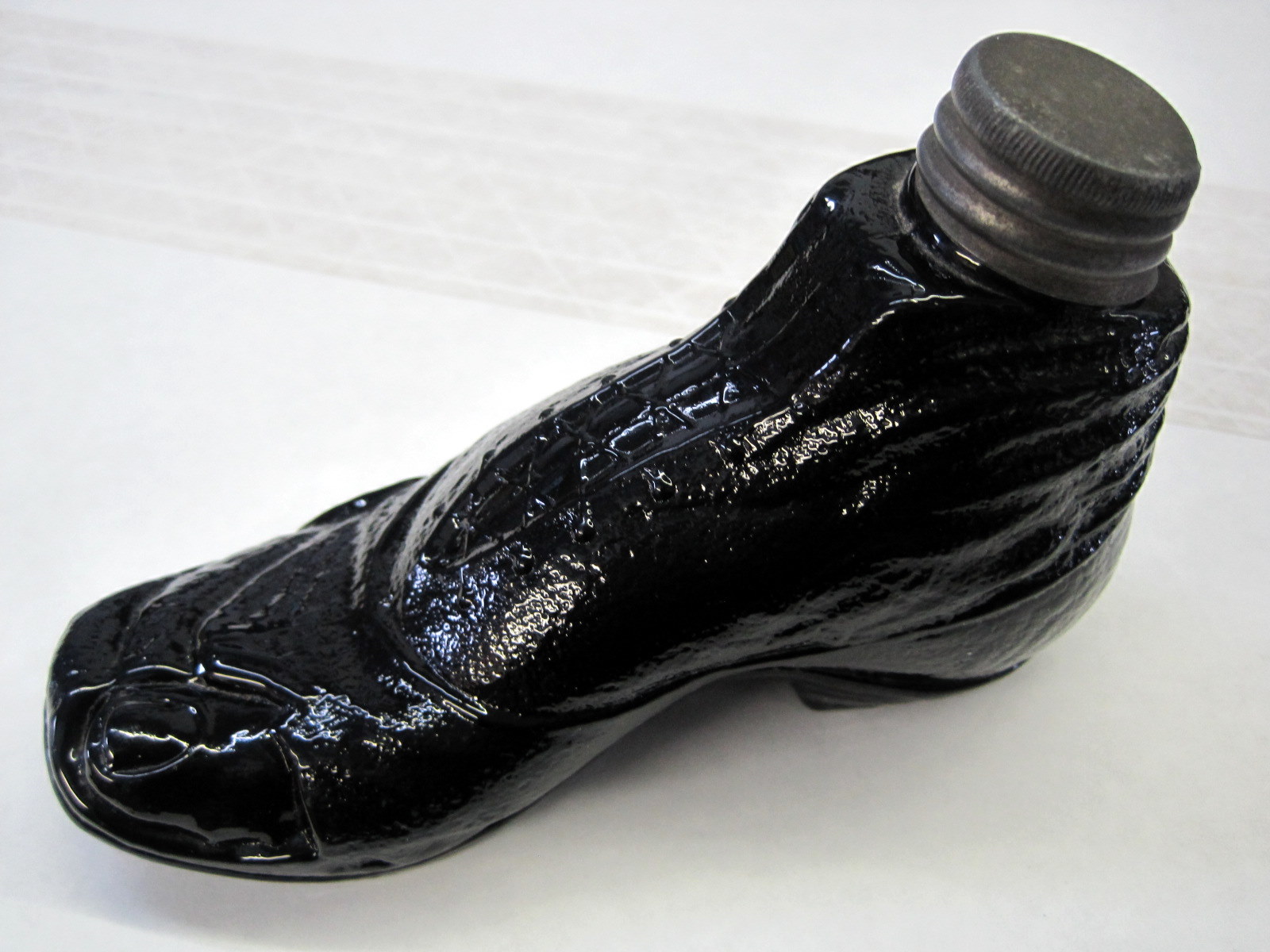 Old Shoe with Toe Figural
Bottle, America, 1885 - 1900.
Black amethyst, figural laceup
shoe with exposed toe,
threaded and ground mouth
with metal threaded closure -
I picked up these up from one of the America Glass Gallery auctions!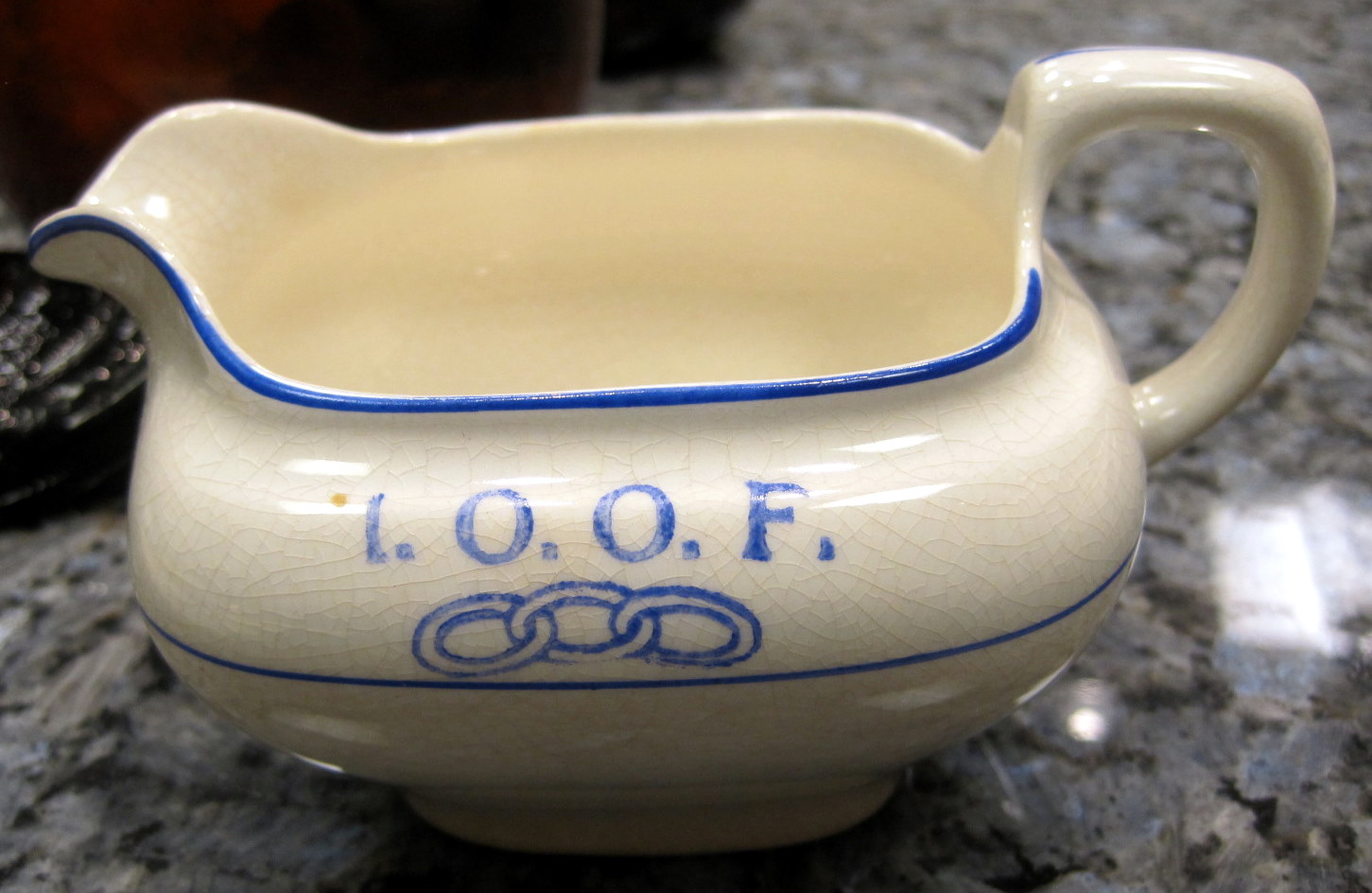 Kevin had a sugar and creamer from the International Order Of Odd Fellows!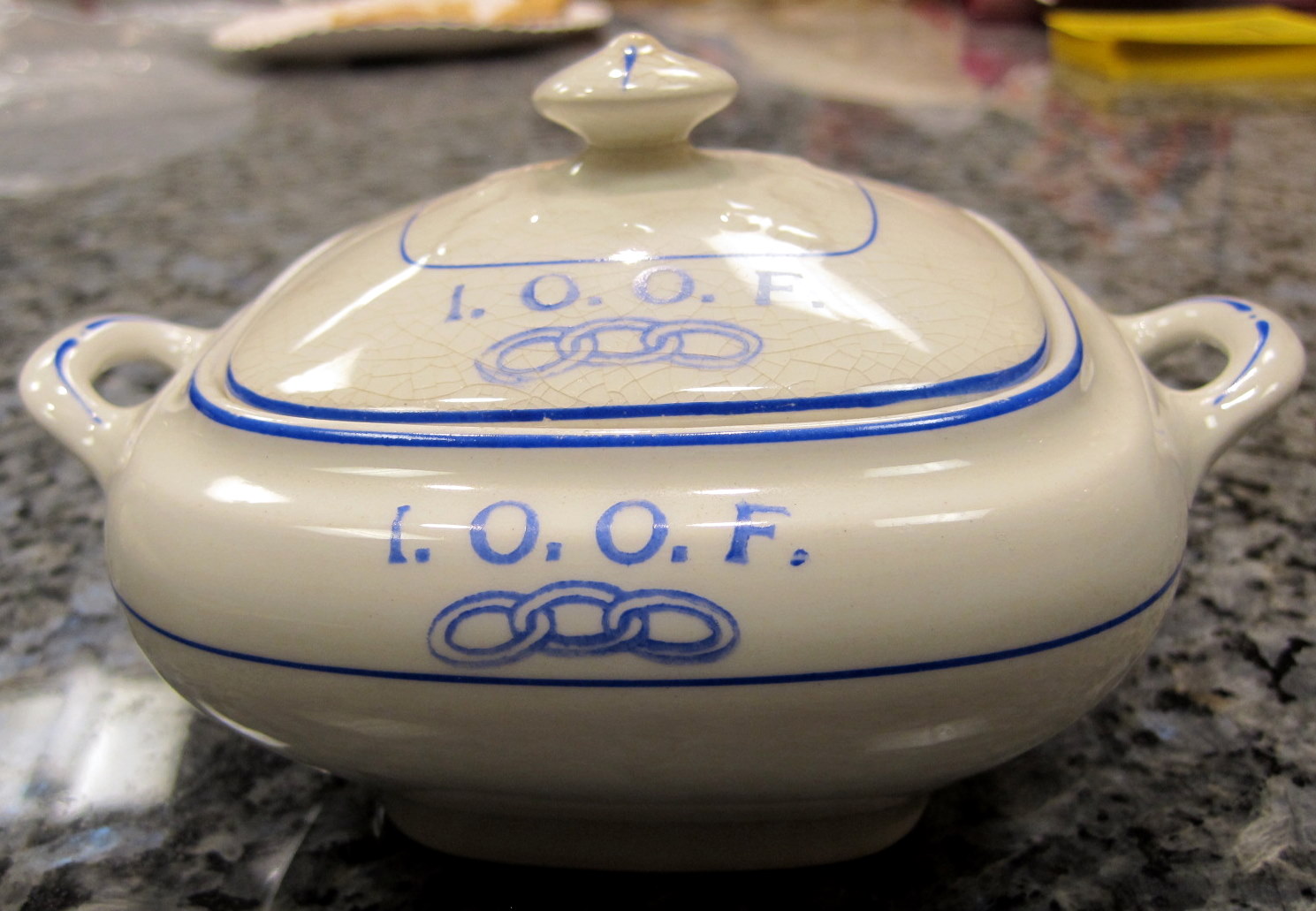 This Month!
We received the new show pass-out flyers at the last meeting. It is not too early to start getting the word out! Again this year we are going to have a nice metal detector outfit for our show raffle prize. I spoke with John Pastor and he is going to try and make it to the meeting, weather permitting. I think he will get the the raffle tickets to Chuck if he cannot make it to the meeting.

(((((( Man, I am so looking forward to spring! )))))))
I will have a show flyer in with your newsletter if I can make them fit.
Chuck told me that Kevin was watching the President's State Of The Union speech, when out of the clear blue, he got an idea for our meeting theme this month, "Colored Glass!" No aqua or clear (unless you have a recent acquisition that you want to show off.) Blue, Green, Amber, Black, Ruby Red, you get the idea.

SEE YOU AT THE MEETING!
---
The Kalamazoo Antique Bottle Club:
Meets at the main downtown
Kalamazoo Public Library
located at 315 South Rose Street.
We meet on the third floor in the conference room.
<>
This meeting is Tuesday, February 11th. Meeting starts at 7:00
Phone 269-685-1776