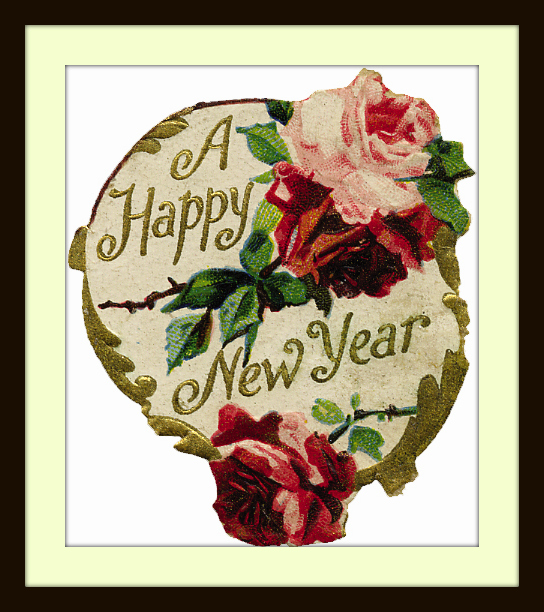 Last Meeting
If you missed the last meeting, frankly, I am shocked! For one of our infrequent pizza party meetings, the turnout was a little low! Was it something I said? Well, the point is, we missed you, and we had the very pleasant task of eating your share of five giant pizzas!
It wasn't as if only a couple members showed up, it actually was a pretty good turnout. It is just that we look forward to seeing some of our long-distance members on free pizza night, the more the merrier!
The following is a list of important dignitaries who graced us with their smiling faces: Kevin & Linda Siegfried, John Winkler, Ron Smith, Mary Hamilton & Linda, Charles Parker, Eddie Nickerson, Rob Knolle, and me, Al Holden.
One of the names missing from this list is Vince Grossi, which can only mean the green house industry was going great guns in December!
Actually, December is also a busy time for Scott Hendrichsen, when he wears his United Parcel Service hat. This guy has a very full hat rack! Like they say, "If I had his money, I'd burn mine!"
I received a call from Chuck just a few hours before the last meeting. He told me he would be late and there was even a possibility he may not make it at all.
Connie Parker has been having some health issues which have become very serious. Without my going into the details, let me just ask all my prayer-partners in the bottle club, to keep Chuck and Connie in your prayers. Like every one of us, they need to draw close to God during this time of need, for both strength and healing. God knows, and He can meet their each-and-every-need.
We didn't spend a lot of time at the Library. Chuck filled us in on the treasure's report. Chuck reported that after we voted on sending a donation to the Kalamazoo Gospel Mission, and the Salvation Army, the checks were in the mail. The fact that we can share with these groups is something to be thankful for as a club, we have been very blessed.
Chuck was able to join us at the meeting which was itself an answer to my prayer!
At my store, before Thanksgiving, I received a surprise visit from one of our club members, Steve VanGemert. I am not sure how many of you know Steve, because I haven't been able to get him into a meeting! Well, we had a very pleasant visit. It is always fun to visit with someone with the same interests! That is exactly why I look forward to the club meetings! Steve is nearly a next door neighbor to the Siegfrieds!
I mentioned some of my visit with Steve at our last meeting, but I am not sure folks were following all the details, everyone had visions of Bimbo's dancing in their heads!
Having grown up in Otsego Township, Ravine Road was a well-traveled route into Otsego. To this day, Ravine Road is part of my everyday route to work. One of my good buddies from school grew up at the Vlietstra Dairy Farm, Clarence Vlietstra. Clarence still lives on Ravine Road near the Nichols Road intersection.
What a lot of people don't know, is there was a huge change made when the U.S. 131 Business Loop cut through that area. For me, much of this is just a distant faded memory.
Steve knows the details well, because the new highway construction had a major impact on his family!
If you know the area, where Ravine Road crosses between Twin Lakes, on the south-east side of the road, there is a large, country farm- house. Someone just upgraded that house and it now has a big porch . . . which I love! However, the point to my story is the old barn behind that house actually sits out in the water. Have you ever noticed that?
For the longest time, I wondered about this. Why-on-earth is that large building half in the water, and from time-to-time it is completely surrounded by water? At one point I decided to settle the issue in my mind thinking "It must be some kind of a boat house."
Steve finally cleared up the mystery! You see, that was his grandfather's old barn! When the barn was in daily service, that lake wasn't a lake, it was his celery field!
From what I was told, the vast celery flats along North Douglas, north and south of Mosel Ave, were ruined for celery crops when the paper mills dug deep wells, this dried up the celery fields. However Steve's Grandfather's celery field
was different, it was put out of business from 'too much' water!
The 131 Business Loop changed the childhood memories for my brother-in-law, Duane Verhage. The Verhage farm was completely vaporized by the new road construction, but Duane still has his memories. Duane used to speak of a large hill somewhere near where the expressway is now, and Steve also mentions it. I don't remember this big hill, but it clearly had an impact on the locals.
As a boy, I made the trip into Kalamazoo once a week for "Shots!" something every child looks forward to! Weekly allergy shots was a treatment for childhood allergy and asthma problems.

This was a Christmas gift from Mark McNee! Pretty darn cool!

Something that I remember was a roadside diner on old U.S. 131, where the business loop now crosses over Douglas. I am sure I would remember the name if I heard it. My grandmother and I used to stop there on our return trip from Dr Margolis' office.
I remember the inside layout of the truck-stop style diner! I clearly remember the red vinyl covered booth seats. We usually sat in a booth near a window, and I also remember having great hamburgers, fries and a hand-dipped chocolate malts! Because I suffered severe allergic reaction to several foods, I had to order burgers without ketchup. Ketchup was my Kryptonite! I have outgrown these food allergies, but to this day I only order mine with mustard, pickle and onions. I even dip my fries in mustard. Are you all writing this down?
My grandmother would tell me about her grandfather, Charlie Harter, who in the 1920's had a Michigan chauffeur's licence and a big Packard. Many families didn't own automobiles in Otsego back then. A trip to Otsego with Ol'Dobbin and a buck-board was a 2-day round trip if you had business to conduct. The road of choice into the big city was Ravine Road!
I can just imagine what the old dirt road must have been like! I was once told by my stepfather, Howard Norton, that two spare tires were mandatory back then, and changing flat tires was as common as adding gas!
I really enjoyed visiting with Steve. During our visit, Steve asked me a few questions about bottle digging. I don't consider myself an expert, but I have been listening for years to people who are. I wrote a series on basic bottle digging technique articles for the metal detecting club newsletter. I know for some of you, revisiting these articles is like preaching to the choir. However, I am going to reprint the first of these articles in this newsletter.
---
BOTTLE SHOW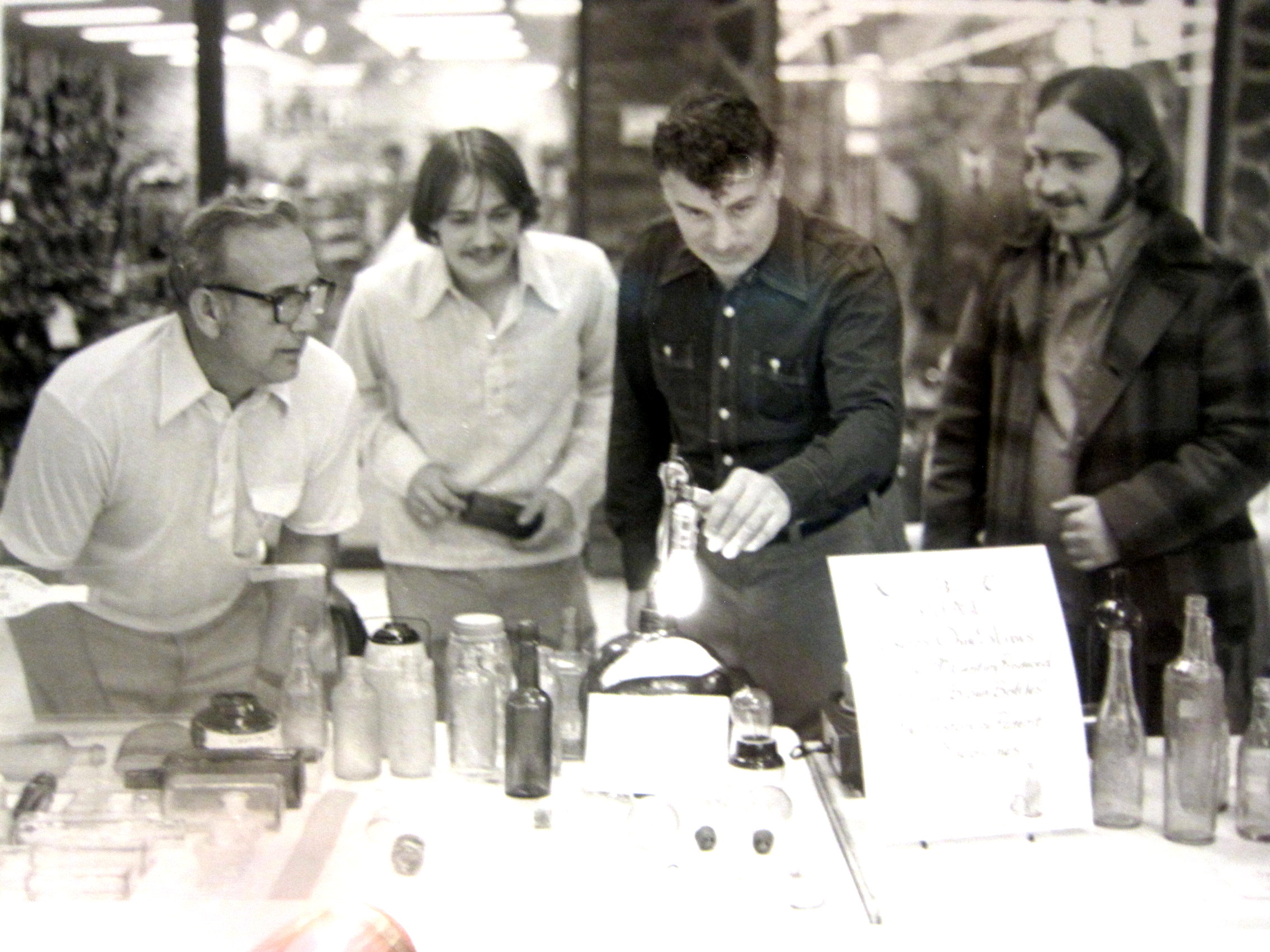 The subject of the 38th annual Kalamazoo Antique Bottle Show came up at the last meeting. I guess it is never too early to "Think Spring." Just recently I received an e-mail from the library about updating the show- listing in the Kalamazoo Public Library Local History Community Calendar. To be sure I got it right, I went to the January 2017 issue of the Antique Bottle and Glass Collector, where I found John Pastor already has a nice 1/4 page ad for the show. The show will be Saturday April 8th at the Expo Center. So, it is a good idea to start some show planning this month. I think that we have some more winter to face, but surely spring is on the way and nobody can stop it!

Ernie Lawson, Mark McNee, Duane Nickerson, and show visitor examine a
early Edison light bulb dug from a turn-of-the-century Kalamazoo dump. Below is the same bulb still working.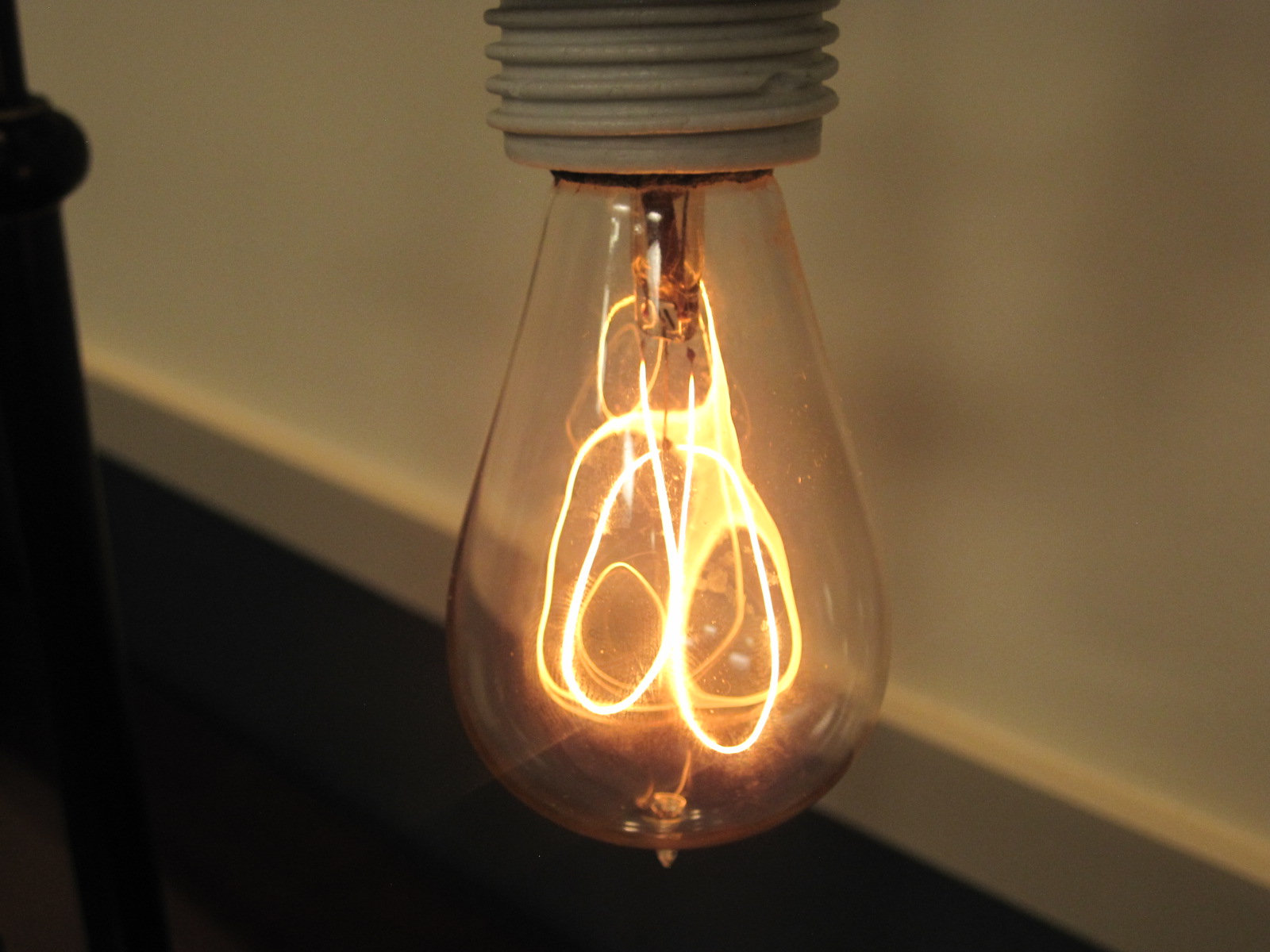 ---
This Month

I took it upon myself to pick out a meeting theme. If you don't happen to have a theme bottle, just bring whatever makes you happy!

I am thinking it is time we featured water bottles! Mineral Water, Spring Water, Seltzer Water, Holy Water . . . well you get the idea! You can even bring grandma's hot water bottle!

The last time I had the flu, it came along with a horrible headache for no-extra-charge! I was so sick! I grabbed the old red-rubber hot-water bottle and filled it up, well, maybe the wife grabbed it for me. I placed the warm rubber bottle on my pillow and laid my head back hoping for some relief. Within seconds the bottle burst into pieces soaking everything in site!

So now, here I am just sick as a dog, and the only thing that matters, a warm bed and my own sweet pillow . . . all soaking wet!

See, I don't just hold onto the pleasant memories!
---
BOTTLE DIGGING PART I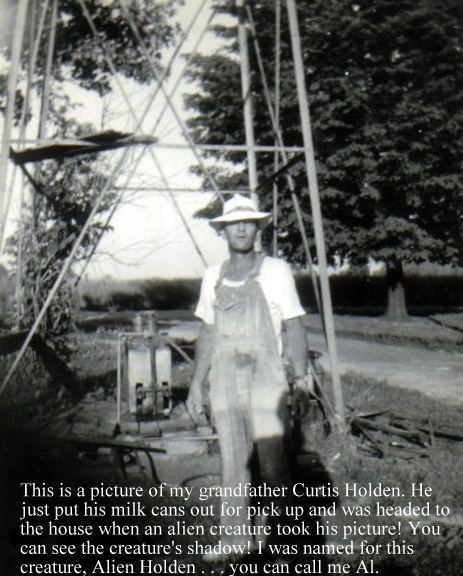 Back in the 60's and 70's, every treasure hunting magazine had an article or two about antique bottles.

Ernie Lawson and Jack Short are the two guys who got me started in the bottle collecting hobby and you couldn't ask for two nicer guys. And, as a member of the Kalamazoo Antique Bottle Club, I can tell you that they are all a nice bunch of folks. However, there are some maverick diggers out there who are a different breed of cat.

You can easily be dealing with lots of money in the pursuit of antique bottles. One of our club members dug a broken Kalamazoo bitters bottle, that was the rare 'Best Bitter's in America.' This product was bottled by the B. Dessenberg Wholesale Grocer. Their shop was located near the Y.W.C.A. in downtown Kalamazoo. The last time I heard of one of these selling was in 2005 and it topped $17,000.00!

Another friend in the bottle club just sold his collection of Michigan medicine bottles and that sale was just for just under six figures! Still another friend recently sold a rare mineral water bottle from Otsego, Michigan, and I was told it fetched around $15,000.00! With this kind of money at stake, the tension can sometimes run high if you get caught up with untrustworthy diggers.

If you have never been down cleaning out the corners of a 1835's privy
and had a $1,000 ink bottle roll out into your hand, you don't know what
great treasure hunting fun this is!

With all that money at stake, many bottle diggers are very secretive. Trust me when I say, 'they will not be happy with my willingness to share any information.' You cannot imagine what I had to go through to learn this stuff! Some of the other diggers watched me doing things wrong for a long long time and finally helped me out of shear pity! On many subjects related to digging, cleaning and collecting bottles, they will share some information, but usually not ALL the information.

In this issue, I will cover bottle probes. A good probe is useful for cache hunting as well as bottle hunting; it can work to be your ground-penetrating eyeballs.

My probe is a 5/16-inch diameter spring-steel rod that is 5 feet long. To determine the best height for your personal probe; with the probe tip resting on the ground, the 'T' handle should reach the center of your chest. Having a probe that is too long is hard on the shoulders, a rod that is too short is a back killer.

I have the end, or probing tip ground to a dull point and at 1-1/2 inches up from the tip, I wrapped a bead of weld 2 times around the shaft. This bead of weld makes the probe's hole slightly larger than the probe's shaft, so with the wider bead, there is less friction, making it easier to probe.

The "T" handle should be about 14 inches wide and made of hollow black pipe about 1-1/4 O.D. You should drill through the pipe and weld the rod both at the top and the bottom of the pipe. If you use solid stock for your "T" handle, it will dull the sound and feel. A good probe should have a good sound to it. This helps you feel your targets identity. With a solid handle everything feels the same to me.

With the hollow handle, the probe 'comes-alive' by resonating a sound and certain feel for each type of target. I can tell if I am hitting a stone or a chimney brick, and I can tell hard glass from clay pottery. That is not because of some great talent or special sensitivity that I have . . . it is because of practice, and because my probe was made right.

One of the secrets that I learned the hard way is that you don't probe to feel the bottles! No, no, no! You are not feeling for glass, you are feeling for a hole that was once dug and long- since been filled in. I cannot speak for places other than Michigan, but here, if someone filled in a hole even if it was 200 years ago, that spot will feel totally different than the un-dug, undisturbed soil.

Here in the Kalamazoo River valley, the 10 to 12 inch topsoil feels the same everywhere you go. Under the top soil, you will run into 2 to 3 feet of sandy, gravelly soil, and just beyond that you find clay, which really slows the probe down. Undisturbed soil will have that feeling of different layers which will be missing from a privy. An old outhouse pit will be like a 4' X 4' X 6' plug in the earth that feels like it is all top soil!

Privy sizes vary. We have dug some that were only 4' deep and I have heard of others that were 20' feet deep! When you reach what you believe to be the bottom of a shallow pit, you'd better probe the floor because it may be a dirt-cap or false floor. On special occasions, the family may have wanted a clean pit with all that freshly-dug charm, for company or perhaps a wedding or funeral.

We dug a privy once where we got to what looked like the bottom and found evidence of other bottle diggers. When you get to the bottom of an 1800's pit and you find modern candy bar wrappers, cigarette butts and pop cans, someone beat you to the old bottles. But in this case, they didn't have the experience of my digging buddy, Mark. He found another 5 feet of privy under that clay cap, and it was loaded with great, old, hand- finished bottles!

Sometimes when you probe into a old pit, and you get through the topsoil, it feels like the probe came out the other side of the world! Not always, but sometimes it feels like you just probed into space!

I remember when the detecting club had a cookout and privy dig at Bob and Marie Burd's house in the oldest part of Plainwell. After locating the privy, I put my probe just through the top soil and released it. My probe slowly started sinking by itself! As it sank, it wiggled and wobbled, until it went all the way down to the handle!

That bead of weld serves another purpose when probing for outhouse pits. If the old homestead is from the early to mid-eighteen hundreds, there are likely 3, 4, or even 5 pits, and, chances are, they are all very close to each other. Depending on the size of the family, they usually dug a new pit every eight to ten years. They didn't like moving that little building very far so usually the pits are not too far apart.

If the parents stayed at the home until they were elderly, the last pit would have been dug closer to the house and often times contained more medicine bottles.

Once you find a pit, use a cloth to clean the top of the weld, then push the probe all the way into the pit as far as possible. When you reverse direction, pulling the probe out, you will have a sample on the top side of the weld, of the material in the bottom of that pit.

The old-timers saved their winter stove ash to make soap and to sweeten-the-smell of the outhouse in the heat of summer. If you find a gray gritty material on the weld's shoulder that is coal ash and, if this is an 1860's home, this is likely one of the newer pits.

If you are near town and you come up with a white gritty material, you have limestone. Between the jobs of cleaning out the wealthy man's brick lined outhouse pit, the local honey-dipper would drive his buckboard through town with a load of crushed powdered limestone. For a few cents he would sweeten his customer's pit with two shovel loads of limestone. Of course, this was important when company was coming over.

If your sample is a white material that is smooth and creamy, this is wood ash, which means you have an old pit! This says, 'dig here first!'

You can usually follow the family history by what you find. In the oldest pit, you may find bits and pieces of items necessary for a young couple: woman's personal hygiene items, perfume bottles, soda and perhaps beer bottles, and I have found the glass ends of breast pumps.

In the next pit, you may find toys and toy parts used by small children. Many bottle diggers throw these back in the pit when they refill the hole . . . not very smart. I sold a German bisque doll head with opening and closing eyes for $350.00 on e-Bay. Doll arms, legs, and bodies from the 1800's are in big demand by doll collectors and restorers. My $350.00 doll head was an important part of a whole doll which, when complete, is worth nearly $1,500.00.

As the family ages, you start to see more medicine bottles enter into the unfolding story. We dug a pit in Plainwell where the first pit contained a large quantity of whiskey bottles, then the next pit contained a great deal of magnesia bottles! One of my friends dug a pit in Kalamazoo where they found 6 or more of the large, rare, William Radam's Microbe Killer bottles. This bottle reads, "GERM, BACTERIA, and FUNGUS DESTROYER, CURES ALL DISEASES!"

The image on the bottle shows a strong healthy man with a club beating the skeleton of death. I managed to get one of these bottles that is a rare variant where the word Fungus is misspelled 'Lungus'. Ernie and Jack told me that this product was once found with sealed contents which was sent in for scientific analysis. The finding was amazing! It was 99.99% water with the tiny trace of citric acid. Finding one pit with this many bottles of a product that boasted 'a cure for all diseases' one has to wonder what this poor soul was suffering from in the 1880's.

One time when using my probe I was looking for two coffee cans filled with silver coins. I felt sure I would know what that would feel like, even if the tin had rusted away leaving just a 40 pound clump of coins . . . but I was still learning.

I got a real strong signal from a large target with my metal detector, so I probed and I probed, but I could not feel anything. It was so puzzling because this was such a good loud and strong hit. I had to know what it was, so I started digging. At a depth of about two feet, I found a thin aluminum pie tin with about a dozen probe holes through it! Had I trusted my probe I would have saved time and effort of digging. But then again trial and error is the best way to learn.

(To be continued)




---
SEE YOU AT THE MEETING!
The Kalamazoo Antique Bottle Club meets at the main downtown
Kalamazoo Library,
315 South Rose Street.
We meet on the third floor in the conference room.
This meeting is Tuesday, January 10th.
Meeting starts 7:00 pm.
For questions
e-mail: prostock@net-link.net
Or call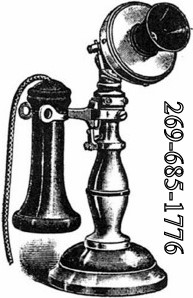 269-685-1776


Kalamazoo Antique Bottle Club Home


To the Award Winning


THE MANY FACES OF TREASURE HUNTING!!!!