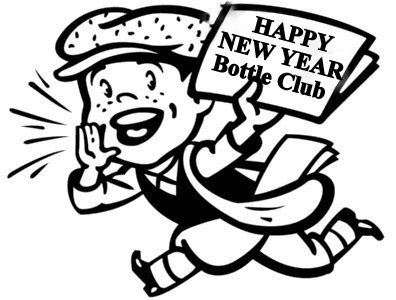 Happy New Year Ye-Olde Bottle Club!



Happy? Who Are You Kidding?



Well folks, here we are again, venturing out onto unchartered territory with a brand new year. Our pastor did a 'year-in-review' message regarding Otsego Baptist Church. He started out listing a number of wonderfully healthy babies born to young families in our membership. Next, he mentioned a list of members who passed on to Glory in 2017. . . we have a tendency not to think of
life in those terms.

I came into work on January 2nd for the first time this new year, parked my truck, stepped out and learned that we have a frozen waterline under the parking lot. So now, I have my little heat gun trained on the copper pipe where it enters the building . . . only God knows if that will do anything other than run up the electric bill.

I believe I heard that the President wants to return a man to the moon, but we have no method of thawing out a frozen pipe underground??? When we have running water, we sure do take it for granted! The guys who rent the back building found a plumbing outfit who has a steam probe that may work or may not. The charge $70.00 for the service call, $100.00 to set up, and $160.00 per hour with no promise.

A couple years back we had some short term renters in the building I am in now. They were not heating the building and the sewer line froze! Well, enough of that.

The plumbers arrived at my store with a set-up similar to a low voltage 120 arc-welder. It was more like a heavy duty battery charger. They ran one 80 foot cable out to the valve box by the road and they hooked other long cable to the copper pipe where it enters into the basement. Next, they simply plugged the device into a wall socket. I fully expected the electrical breaker to pop-out, but it held fast! Once they had current flowing through the system, they kept checking the connections. When they went down stairs, they thought they heard water running . . . but nothing.

When they decided to get some lunch, I heard the water flowing into my bathroom sink! "Hey! It is running. The water is running!

They waved and just kept walking towards Burger King. "Let it cook awhile," they shouted back.

Two or three years back, I had some temporary renters in the building which I am now using. That fellow, along with his wife and daughter, was selling those velvet Elvis blankets. He had used his blankets to block off the front room and he heated that room only. Well, the sewer pipe froze! Let me tell you, that was an ugly mess! We had to wait for a season change for that to heal. Once you go through that, it is something you never want to see again!

We tried having Roto-Rooter clean it out, but they didn't have a cable long enough to break through. However, they did recover enough evidence to help us understand the problem. Not only did the basement remain unheated leaving the sewer pipe exposed to extreme cold, but instead of using bathroom tissue they were using paper towels, which restricted water flow. Rarely will flowing water freeze, but if it cannot flow it will freeze. But in that case we didn't lose the fresh water flow.

Let me tell you, with an old outhouse and a old fashioned well- pump great granddad didn't have these worries! We take running water and electricity for granted. Keeping a few empty Vernor's Bottles around when the toilet won't flush . . is a good idea, just don't put them in the pop machine by mistake!

The plumbers picked up their gear and a check for $509.00 and were onto the next freeze-up. They are booked up! This Global Warming Climate Change has been a bitter-cold disappointment for me!

I have a Facebook friend who is out working on the U.S. Coast Guard Cutter, Mackinaw. They have been really busy opening the upper lake's trade route! I do not recall ever seeing so many freighters iced-in so bad in December!



Last Meeting



I haven't had much time to work on this newsletter so I will get right down to business.

The last time I spoke to Chuck was right after New Year's Day. He told me that he was slowly gaining ground on his healing, but things are progressing too slow to suit him. He asked the doctor how long he should expect healing like his should take. He was told to expect 6 months! Chuck then told me, "That doesn't mean me!"

I wasn't able to let him expand on that because I had something unexpected to deal with. My custom mounted heat gun pipe-warmer had fallen onto the floor. I had it duct-taped to a stand, pointing at my water pipe. The duct tape had become so warm that the adhesive turned to liquid! This was something that would have made the NASA people proud! This is exactly how people burn down their houses!

I reminded Chuck not to push himself too hard, because his healing could turn around and start heading backwards! What I lack as an engineer, I make up in medical science.

We had a good meeting last month, but it was tough to not see everyone out. The way things are going 'weather wise,' it doesn't look like Chuck is going to try to get out again this month.

At the last meeting we saw the following friendly faces;

Ed Nickerson

,

John Winkler

,

Jean Bogard

,

Rob Knolle

,

Mary Hamilton

,

Kevin Seigfried

,

Ron Smith

and

Al Holden

.

Oh yes, there was another member who was briefly at the meeting,

Mark McNee!

Mark stopped by the meeting 'on-the-fly.' It is times like this when I am faced with the reality of a condition called 'chemo brain.' Even though it was 7 years back, the effects of cancer treatment left me with a brain delay problem that can be annoying and at times embarrassing.

I should have had Mark sign-in on the attendance sheet, so that he will be qualified for our 1 million dollar drawing! Also, I should have introduced Mark to our new members. Mark is one of the early founding members of the Kalamazoo Antique Bottle Club and the original American Picker! I consider Mark, a good friend, and a real professional!

On this occasion, Mark was on a Christmas gift giving mission. He donated a box of bottles for, as he put it, "The Club Raffle."



I explained to Mark that we haven't done a raffle in a long time, so he suggested "Use

them for prizes. Merry Christmas," and it was up the chimney he rose!

After he drove out of sight, I thought of the Lone Ranger when someone asked, "Who was that masked man?"

OK, there was no mask. That unmistakable smile actually belongs to Mark. I just slid the box over to the corner of the table and we went about our meeting.

Before we left for Bimbo's Pizza, Jean Bogard cut up some tickets for a drawing. As I unpacked the gift package, everyone was blown away to see 4 beautiful pepper sauce bottles! One was an aqua cathedral style, two were scalloped-fluted style with three ring necks (aqua and clear), and one early, totally cool, beehive style!

As I said, I wasn't thinking. I should have unpacked them before Mark left! Everyone was so surprised! Thank you so much, Mark!

Kevin Seigfried brought in a box full of goodies! Two were quart-sized cream-top dairy bottles. One was from "Riverview Damascus Milk Company." Kevin saw the name "Damascus," and he said, "I had to have it!"

I guess you could say Kevin had his "Road to Damascus moment."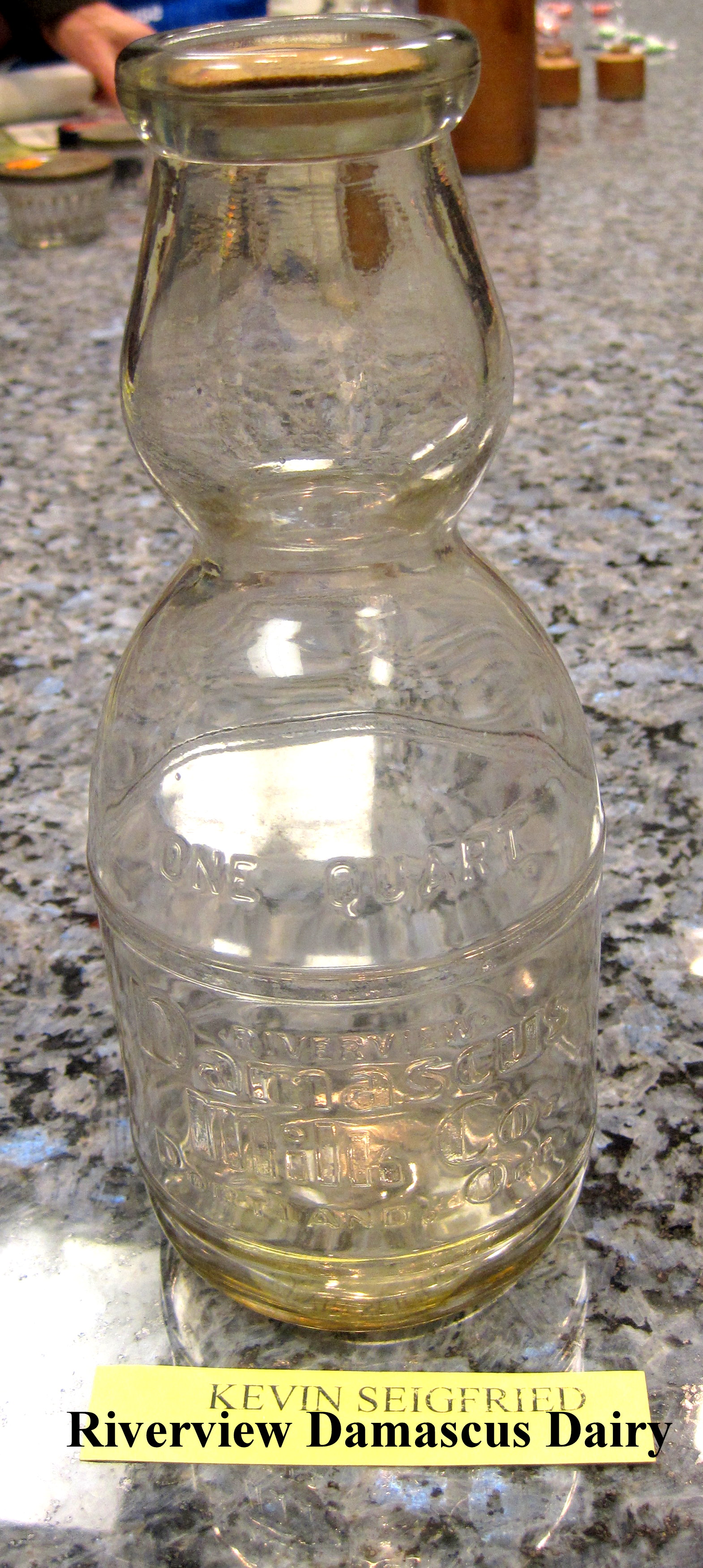 That is an old saying that means "life changing moment." The conversion to Christianity of the apostle Paul took place while he was literally on the road to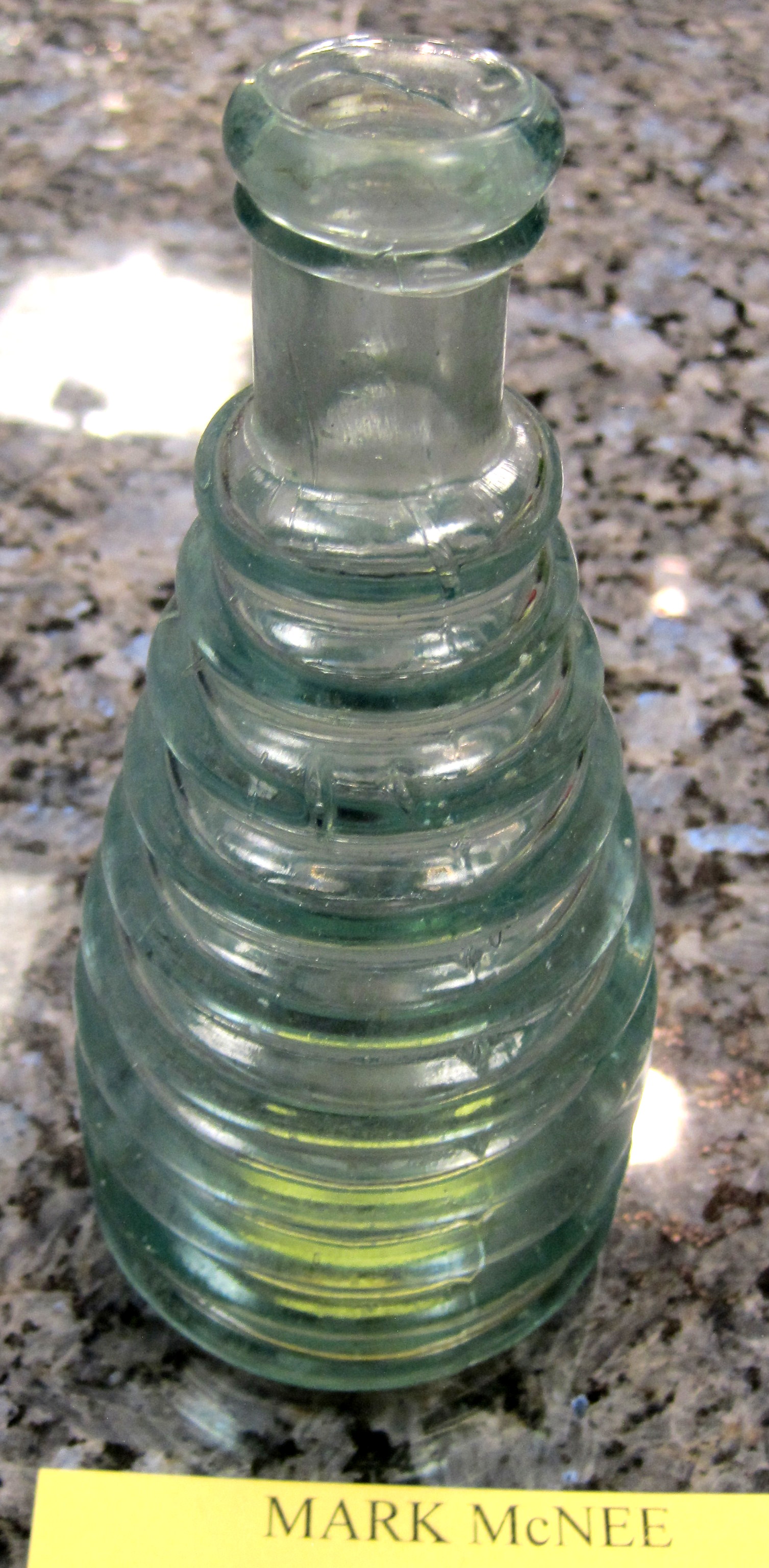 Damascus from Jerusalem. Prior to that moment, he had been called Saul, and was a Pharisee who persecuted followers of Jesus. He also temporarily lost his sight . . . but I do not recall a cream top dairy bottle in the Bible account.

The other cream top bottle was from the Allendale Dairy. I am not sure if this was Allendale MI or not, sorry!

Kevin also has a very interesting tiny milk glass bottle with a cork closure which has a brass ring- pull. My guess was, "Travelers Ink?"

Kevin also had a milk glass World's Fair decanter and clay master ink with three little clay ink bottles.

One ink bottle was a labeled Eugene Dietzgen Co., with contents. For me, the highlight of Kevin's bottles, was actually not a bottle at all. I must have loved it, because I took several photos! It is a milk glass pitcher made for cream or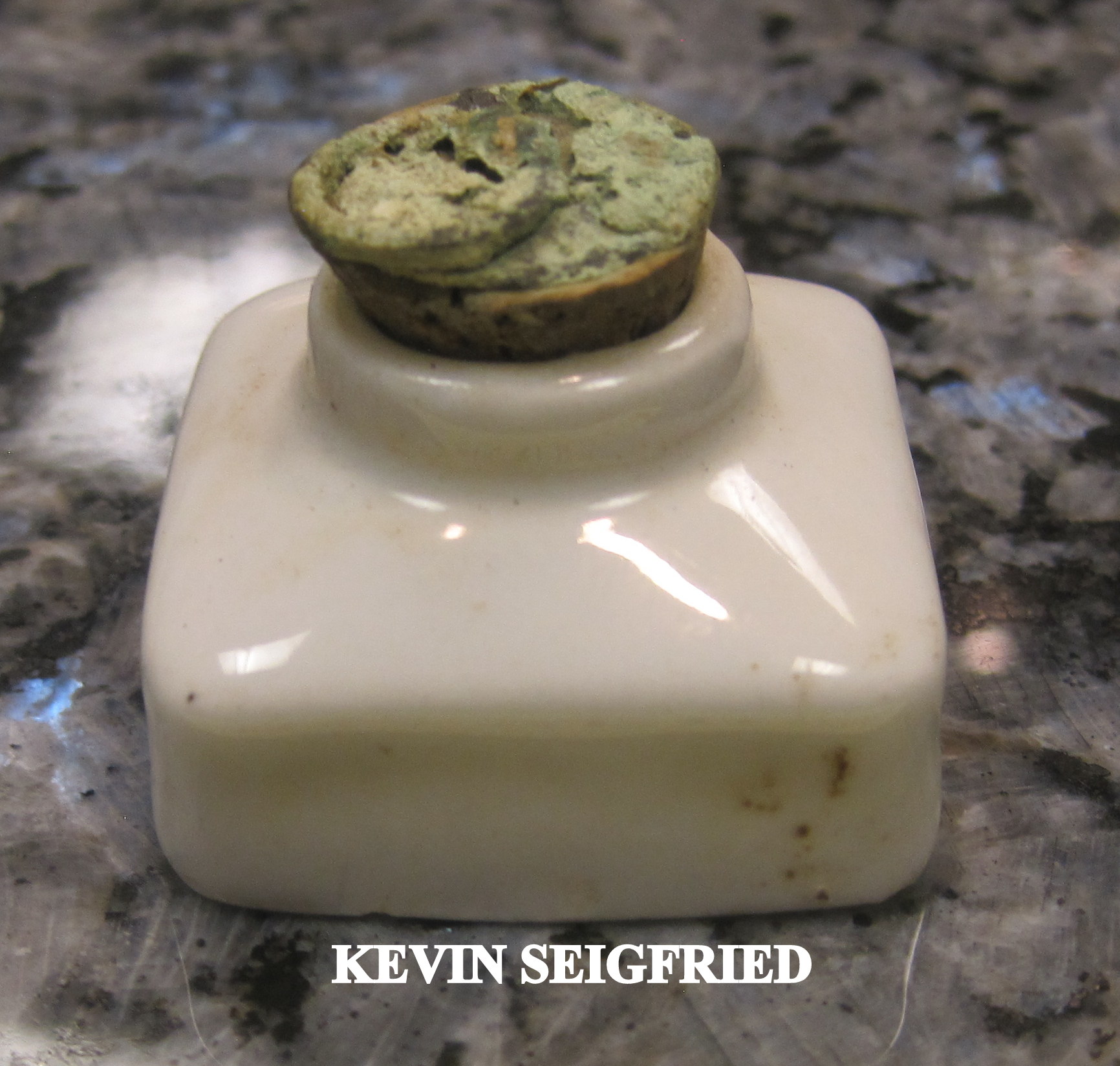 perhaps for oil. It has some very neat inclusions in the glass giving it the look of white jade. I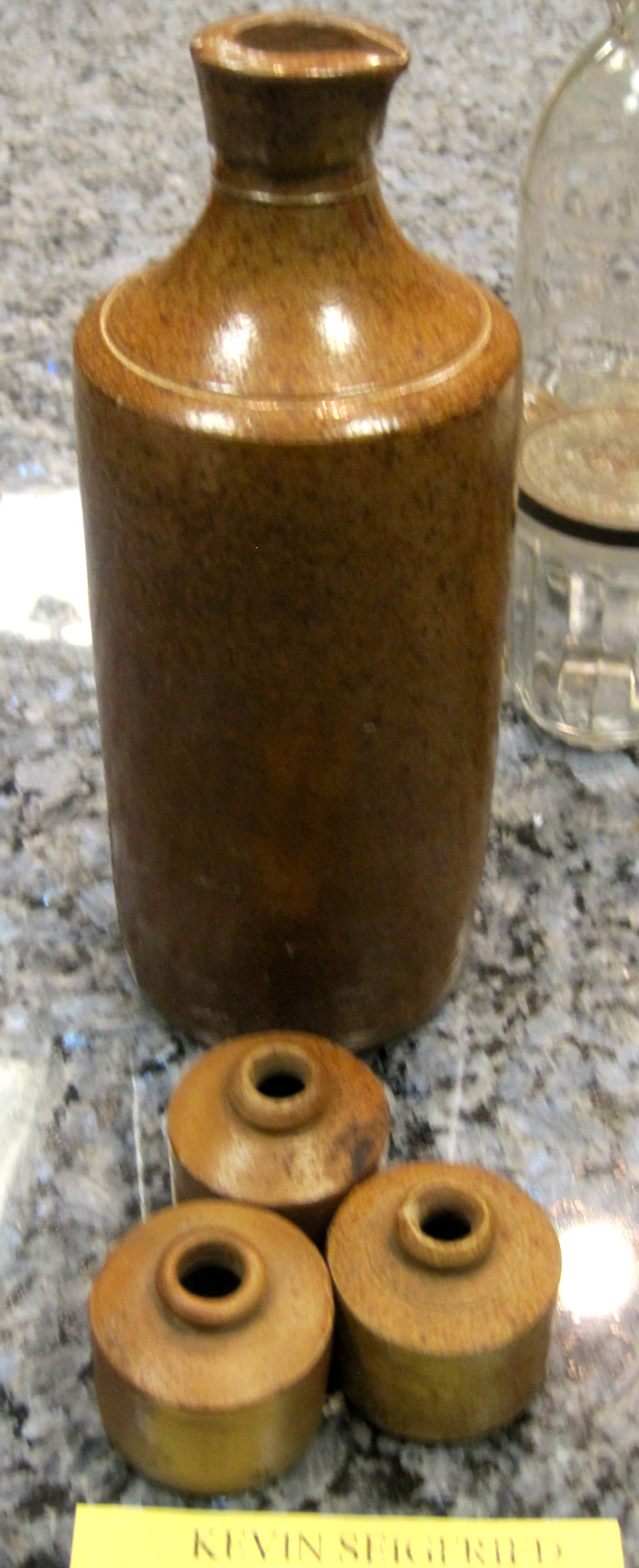 remember Kevin saying, "I would love to see this with a light inside," which what I was thinking too!

Ed Nickerson displayed a red-amber blob top bottle that is embossed on the bottom, "Red Raven Splits."

Have you ever seen a red raven doing the splits? Have you ever seen a peanut-stand or a rubber-band, or a needle wink its eye? If so, very likely you could use some Red Raven Splits!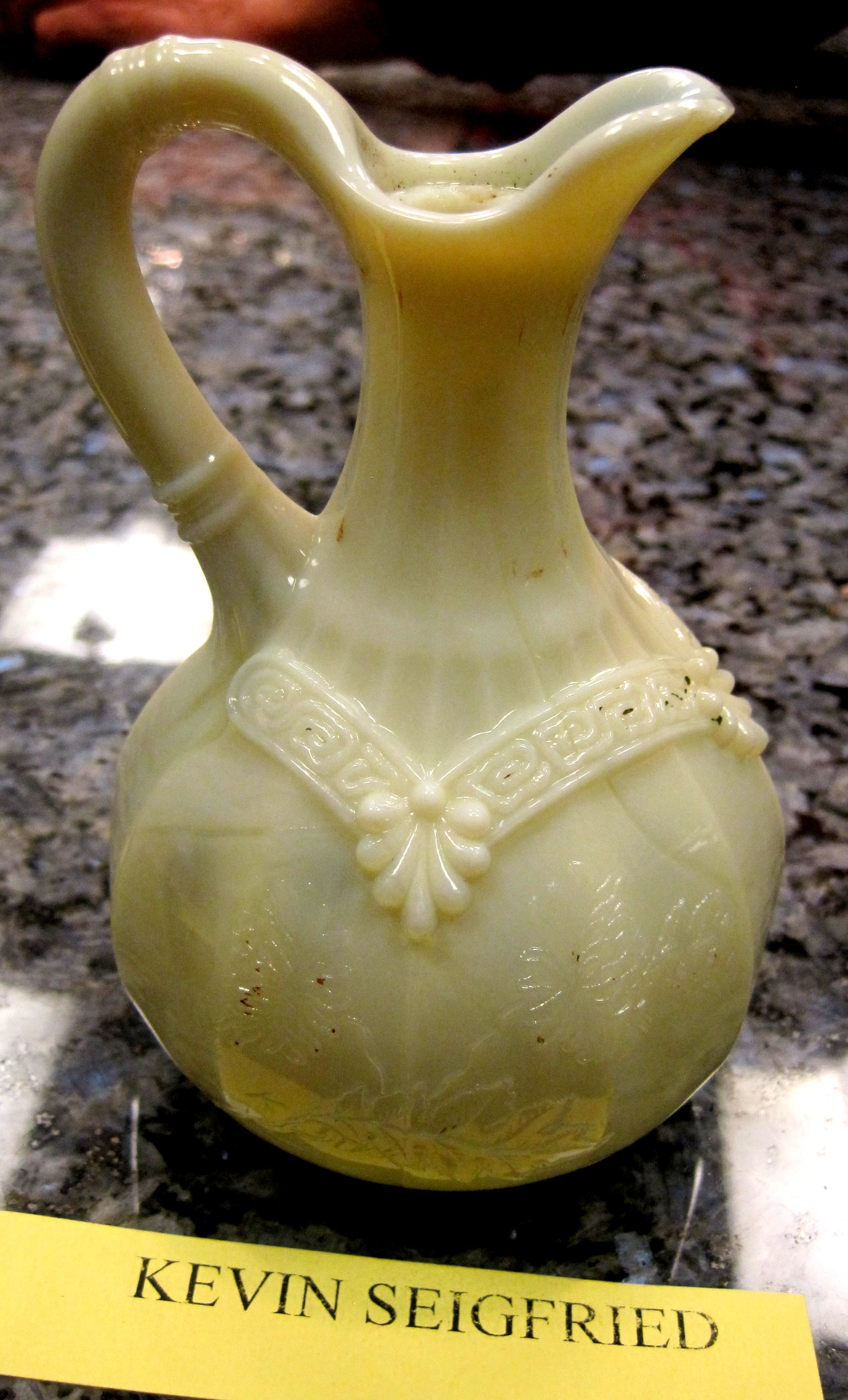 It was not an alcoholic beverage. It was marketed in bars as a hang-over cure! Red Raven Splits started in the 1890s, and were still around after Prohibition. It was much like a mild bitters, similar to Pluto Water, which was more-or-less to purge the system.

It is interesting to note the Pluto Water had a 'bitter' taste and the bottle was also embossed on the bottom with the little devil character.

Red Raven Splits had some colorful advertising!

We called in our pizza order from the Library, so it was fresh from the oven when we arrived. Matt, the owner's son, and current business manager, is one of my customers and friend. It is rare to see Matt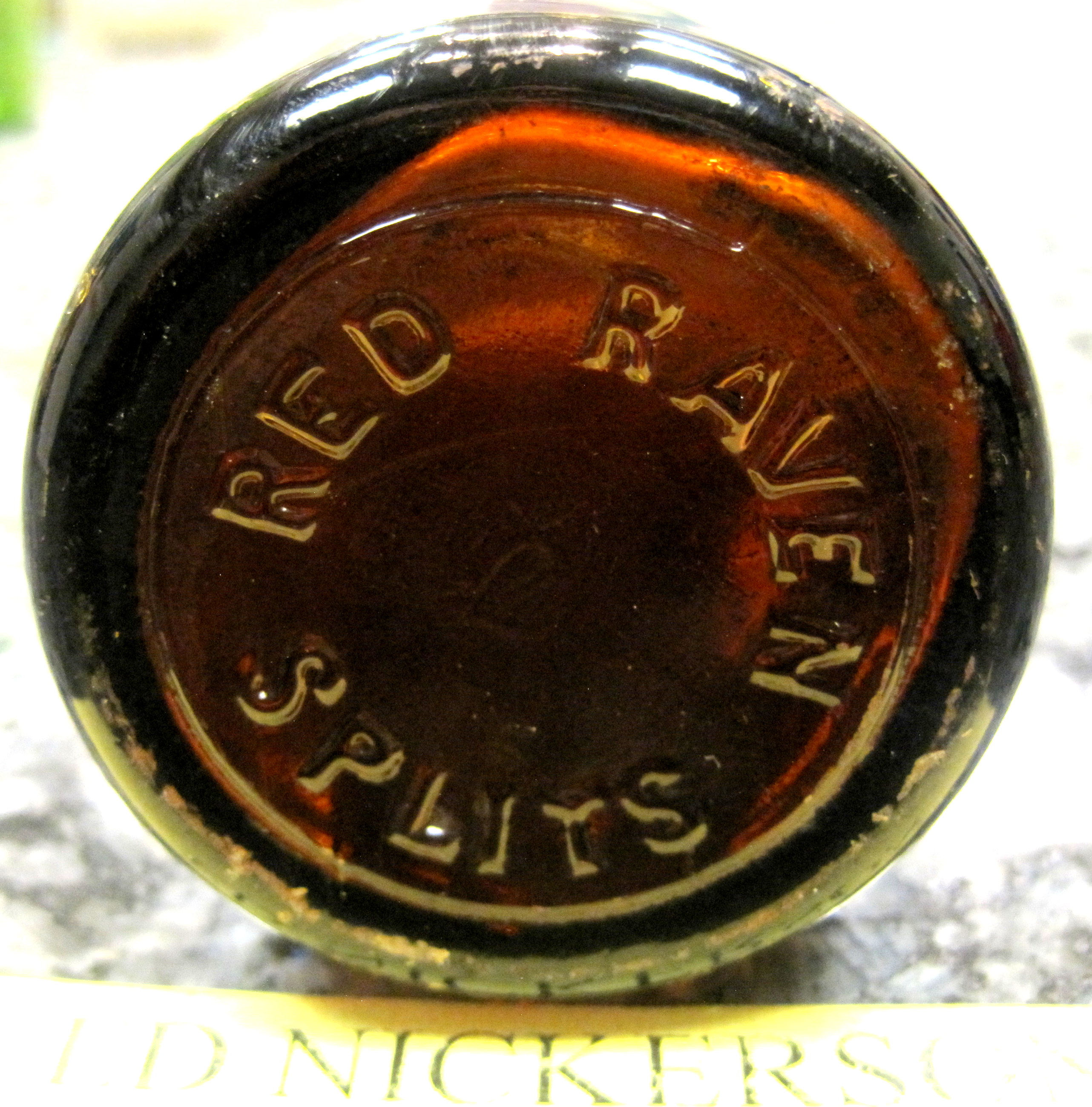 working the closing shift but they were short staffed that night. When I went up to pay, Matt told the cashier "I have their drinks!"

To top that off, several of our group received some sharp insulated pizza totes! Pretty nice if you ask me! Did I mention the best pizza anywhere? It sure is!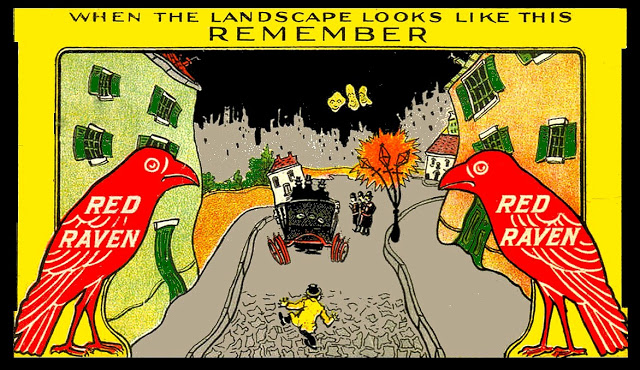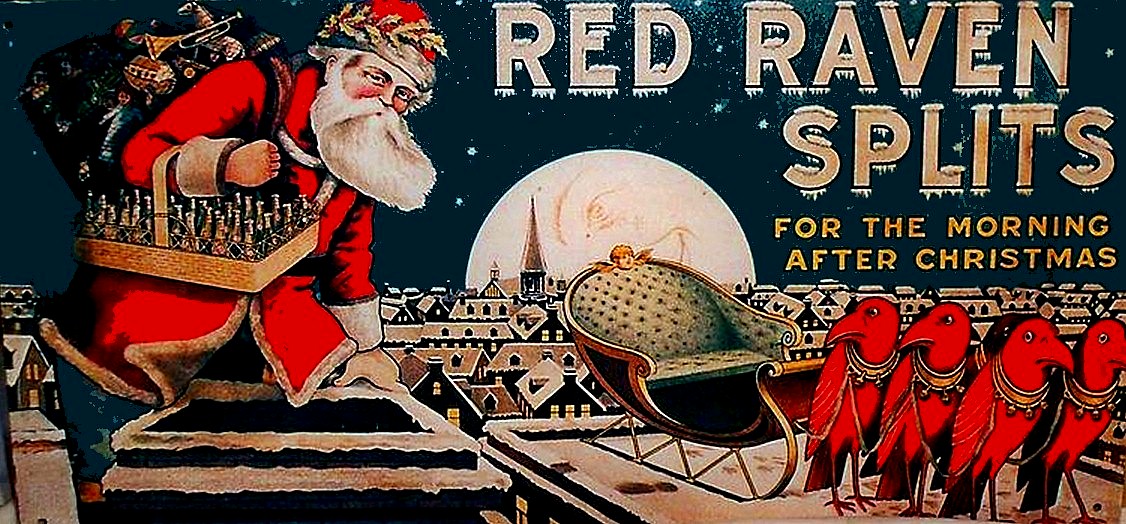 This Meeting . . . .

We will be meeting at the usual location, at the Kalamazoo Public Library. Remember, if the library closes due to bad weather, the meeting is canceled.
Our theme this month will be, "Favorite Local Bottle," or "Recent Acquisitions." Perhaps you received a neat bottle for Christmas?