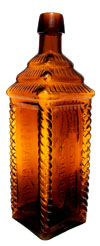 We Lost a Very Dear and Beloved Friend
Written By Allan C. Holden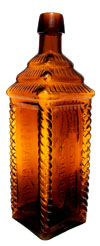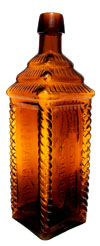 Where do I begin?

Honestly, I really don't know where to start with this. I am so very sorry my friends, but I had intended to get a newsletter out to you much sooner. I first heard about Chuck's passing on May 7th, when Susan, Chuck's daughter, sent me this text message:
"Al, my dad just passed away. He is now dancing in the heavens with his bride."


Just two days before that, Susan called and told me Chuck had triggered his medic alert alarm, but only after spending the night on the bedroom floor. We can only guess about how he ended up on the floor, but it appears that he was unconscious for several hours.

We do know that Chuck was in no position to get up from any fall . . . not without help. He did eventually push his alarm button, which triggered two actions, a call to the 911 respondents, and a call to Susan, Susan was the first on the scene.
Chuck was awake, but not very alert. She asked her dad some simple basic questions, just to check his mental state, which he answered correctly, but his speech was very labored.
Chuck was rushed to Bronson Hospital and was quickly admitted onto the floor where his daughter 'Lori' works.
The next morning, I contacted Susan to see how he was doing. They learned that Chuck was suffering organ failure and he was suffering from sepsis.
Of course, my first thought was about this pandemic Covid-19 virus, but the doctors had quickly ruled that out.


I contacted Susan the next day to check on him, and Susan told me that Chuck seemed more alert, but otherwise no change. She told me they were simply trying to keep him comfortable.

I wish there was some way to write this newsletter without mentioning this Covid-19! But, as you can well imagine, you could not visit anyone in the hospital!


Before all of this started, I spoke often to Chuck by phone and also on Facebook during the Covid-19 lock-down. I talked to him right after the governor issued the first "Stay at Home" order. Chuck told me, "I wasn't going anywhere, this thing could come and go without changing anything around here!"


Almost a year before all of this stuff unfolded, a friend of mine, a former Baptist minister started teaching a Sunday School class down in Sturgis, MI, which they were live-streaming on Facebook, and I was very impressed! I could see where this would be a great tool to minister to the shut-in senior church members who were unable to attend services, folks like my parents!

My mother and stepfather are unable to get out very often, so I had no doubt they would benefit from such a ministry. I had spoken with our pastor about the idea, and he seemed interested, but only promised that he would look into it. I brought it up a couple more times, but I wasn't able to get the idea off the ground.

I even experimented with getting something rolling myself by filming a gospel singing group from our church which I successfully posted on my You~Tube channel. This group of men are really gifted, but I discovered that "I" am not gifted at filming!
I kept the idea before the Lord as a matter of prayer, and BAM!

So, God uses a worldwide Pandemic to get His word out to a lost and dying world by streaming live!

Now hang on just one minute! Don't blame the Pandemic on me!
But, sure enough, First Baptist Church is now streaming on Facebook live! And, I am sure the ministry will continue on, long after people have stopped spreading the Cooties!

The Facebook feed starts Sunday at 10:45 from the First Baptist Church of Otsego's web page, and also on the Church's Facebook page.
http://www.fbcotsego.org
Both our senior pastor and our youth pastor have been sharing the preaching duties and both are gifted teachers!

(BACK TO CHUCK:)
So, when I get the message on my computer screen, one which says the Church has gone "LIVE," I hit the share button, and the streaming video comes through on my Facebook page, then, I invite all from my list of 363 friends to tune in. Facebook calls this a Watch Party!

Whenever a friend joins the streaming service, I receive a little notice telling me who e joined the "Watch Party."
So, just how did God use this to bless me you ask? One of the first banners each Sunday, for several Sundays, on my screen read; "Chuck Parker has Joined"

I don't mean to suggest this was the first exposure Chuck had to the Gospel. I can remember one year at a bottle show, when one of our senior club members confronted me and he kindly shared a dislike with some of my faith-based posts in the newsletter.
I was a little surprised to see someone who seemed so deeply offended, but, this guy really made me feel like I had betrayed the club's intent and purpose, and he demanded to be removed from the newsletter mailing list.

I was sincerely worried that I had done some harm to the club, by sharing my faith?
To me hurting the club really was a big deal, did I overstep my bounds?

I think I must have looked like a whipped puppy with my tail between my legs when I went to apologize to Chuck.
Chuck didn't even think about it for a second. He didn't stroke his beard as if to give the matter deep thought. He responded almost like he was expecting this.

"Did he offer to do the newsletter?" he asked.

Chuck went on to say, "It seems to me, people in this country are too eager to kick at God, and that isn't helping anything, I think this sort of disrespect is hurting all of us."

Sadly, he is so correct. The very fact that he understood this problem, gave me great hope. Actually, this is something that you are more likely to hear from those in Chuck's generation.
I am afraid that many of the younger generations today are wandering aimlessly through this life because so many people of faith, have been approached, like I was, and they decided it is easiest to just stop standing up for what they believe, than, Heaven forbid, to offend someone.

In 1920, Harry Dixon Loes wrote a little song, often referred to as a Negro Spiritual, called, "This Little Light of Mine." The song was made public the same year Chuck entered this world, 1939.
The words are; "This little light of mine, I'm going to let it shine, let it shine 'til Jesus comes I'm going to let it shine; Hide it under a bushel, NO! I'm going to let it shine!"

The song takes its theme from Jesus's teaching to his followers. Matthew 5:14-16 "Ye are the light of the world. A city that is set on an hill cannot be hid. Neither do men light a candle and put it under a bushel, but on a candlestick; and it gives its light unto all that are in the house. Let your light shine before men, that they may see your good works and give glory to your Father who is in heaven."
The parallel passage in Luke 11:33 "No man, when he hath lighted a candle, puts it in a secret place, neither under a bushel, but on a candlestick, that they which come in may see the light."

By reading those passages can you see where President Reagan found inspiration for his "Shining City on a Hill" speech?

Well, Chuck was not opposed to expressions of faith. He would always make a point to call and tell me how much he enjoyed the newsletter, and he loved sharing it with others.
Folks, follow Chuck's example, "Treasure each other while we can."

---
Chuck's Published Obituary

CHUCK H. PARKER Jr.
Parker, Charles H. Jr. Portage Age 81, passed away on Thursday, May 7, 2020.
Charles was born in Kalamazoo, on February 20, 1939, the son of Charles H. and Hilda (Loving) Parker Sr. On November 11, 1960, Charles married Contance Kay Rynbrand, who preceded him in death in 2018.

He was for many years a girl's Senior softball coach at Hackett Catholic Prep High School. Prior to that he had also been very active in Milwood Little League. He was an avid antique bottle collector and was President of the Kalamazoo Antique Bottle Club.

He was a civil war enthusiast and enjoyed attending and organizing civil war re-enactments. Charles retired from Hercules Inc after over 40 years of service.

He and Connie enjoyed many summers with their family at Sandy Pines Resort. Charles is survived by his daughters, Lori (Jason Gaunt) Grantham and Susan (Brian) Anspaugh; grandchildren, Joshua Clysdale, Ian Anspaugh, and Zachary Grantham; great grandson and best buddy, Jackson Clysdale; sister in law, Sue (Jim) Rhoades; brother in law, Jake (Diane) Mater. Besides his wife he was preceded in death by his parents and his mother in law. The family is planning a memorial service to be held when it is safe for us to all be together again. Charles will be laid to rest at Mt. Ever Rest Memorial Park. Memorial contributions may be made to Kalamazoo Antique Bottle Club and SPCA of Kalamazoo, c/o the funeral home.

---

I don't intend to go on having a pity party, but losing Chuck will create some real challenges for the club going - forward.
I am going to share my thoughts, but please remember, they are only my thoughts, which may not carry much value.
So, please! Don't think anyone is giving up on this club, but, at this point I am struggling with seeing a path forward.

Chuck wasn't a formal 'Robert's-Rule-of-Order,' kind of leader, but, great leaders rarely follow rules. Chuck certainly had a real passion for antique bottles, and I cannot think of anything wrong with that! He was dedicated to the club and very faithful.
I think the world of each one of you, please believe me! But, we all have lives to live and Chuck carried a lot on his shoulders! He really was a good leader in his own somewhat casual way. I know we have folks who would step up and fill that gap . . . but over the long run, I am not so sure. It is going to take some real dedication.

I told the story about how I got involved with the club. I became good friends with two of the founding members, actually three. Our friendship was forged around treasure hunting with metal detectors. Those guys were Jack Short, Ernie Lawson and Mark Churchill and his father Jerry Churchill. Between Jack, Ernie and Mark I finally came to a bottle club meeting.
I wasn't looking to get into the club at first, I just enjoyed the fellowship with these guys.
They were not losing interest in bottles, but Jack and Ernie where having some age related health issues, so metal detecting seemed a better fit.

At one point Jack was moving to a different house and he wanted to sell off boxes of antique bottles that he had dug, so he made me a deal that I could not refuse! I still can see the look on my wife's face when I wandered home with what looked to her like the contents of a Kalamazoo landfill!

I never developed the passion for the old bottles that Jack and Ernie shared, and the bottles I purchased were fairly common bottles but they were all early hand-finished bottles the perfect start to a collection.

After the late 80's we started another club, the Southwest Michigan Seek & Search Club in Plainwell, for metal detecting enthusiasts. Of course Jack and Ernie were in love with that club also! I had been doing a newsletter for that group for about 18 years.

The person who was doing the bottle club's newsletter, was Bob VanBeck. Bob needed to have someone fill in and do the newsletter, but only for a few months. When nobody stepped forward, more for Jack and Ernie's sake, I volunteered for a "Couple Months" sadly, Bob never came back, and that was 18 years ago!

My devotion was not so much to the old bottles but to people. I stuck around for Jack, and eventually I wrote a newsletter about his passing.

Then I wrote a newsletter when our friend Bill VanBeck passed.

Next, I wrote a newsletter telling of Judy Esther's passing.

Then I stuck around for my friend Ernie. When Ernie Passed, I wrote about him,

After he passed I stuck around for my dear friend Chuck and now Chuck has passed and I am writing about him . . . with a very heavy heart..

The advantage of doing a newsletter on a computer is nobody sees the tell-tale tear marks on the paper. I guess maybe I am having a pity party.

I contacted my buddy Matt, down at Bimbo's Pizza and shared the sad news. I think Bimbo's shares dropped 20 points on Wall Street at the loss of Chuck. Man this really is hard folks. How can you not have a broken heart?

Over a year back, maybe two, I asked Chuck, what happens when you are not here to be President? I cannot remember the answer he gave, but now we are going to find out.

The Grand Rapids, Wolverine Research and Recovery club (a metal detecting group that I supported for years) had a similar situation. They selected the wrong guy for President and that group is gone today. You must have a dedicated leader one who loves the hobby and places a high value on the club itself.

I wouldn't mind doing that, if I had more time, but I couldn't run the meeting with everything else that I need to do at each meeting.

Susan started coming to the meetings as soon as Chuck needed help with transportation. Frankly, she was a little surprised at how casual and without much structure the club was run.

She is right, the Kalamazoo Antique Bottle Club's meetings have had a very informal atmosphere. Frankly, I like that for the most part, but it doesn't work out well when three different conversations are going on at the same time.
Also, having a more ordered meeting format helps greatly for the sake of recruiting new members. I have invited several people over the years who didn't return for whatever reason, but I have always wondered if the chaotic nature of the meetings didn't turn them off?

You and I have established some wonderful relationships in our little group, but a guest feels like a stranger and perhaps left out!

That was one of Chuck's strong points, he never met a stranger! If we do decide to continue, we certainly need to polish our public image.

I will contact the Library and try and secure the conference room for our regular meeting nights starting in September.

During this Pandemic I posted a CLOSED sign on my door, during for the Governor's Stay at Home Order. I also left a message to that effect on my answering machine. I also left my cell phone number in case of an emergency.

Boy that was a mistake! My customers all wanted to practice social distancing with their broken metal detectors and my cell phone started ringing!

I still came to work every day, focusing on Internet sales. I have been an e-Bay seller since they started, but I have used that as an outlet for my used equipment. The problem with selling new detectors is two-fold.

Take for example; If you type in "Garrett Ace 300" on e-Bay search, you will find 500 new ones for sale, and they are all the same price! As a dealer your footprint is like one grain of sand on the beach!
The price for each new detector is established by the manufacture called a minimum advertised price M.A.P. This system was established to protect the small dealer's profit so some monster outlet, who sells at high volume, who would sell for next to nothing, won't! They can easily squeeze out the little guy out . . . and they will!

The online sellers, most working out of their house in their PJ's, still find a way to lower their profit to near nothing by tossing in the kitchen sink with every order! They offer free shipping, free headphones, free digger! Frankly it is dog-eat-dog.

During the Pandemic, I would work at my store without turning the OPEN sign on. I focused on Internet sales, and, I tossed my hat into the new unit sales on e-Bay. I took the time to craft in-depth highly-detailed listings, each loaded with selling features and product insight.


Most of the competition just sells with a cut and paste generic listing and at the same time, they even try to hide their location. This is often because they are Amazon Fulfillment dealers working out of their houses. In most cases they don't know a thing about the products!
If you look over most listings on e-Bay, or on web sites in general, they make no mention of their location. If you are lucky, you may find small print that says, "Ships from the U.S."

I can boast that I am the oldest metal detector dealership in Michigan, and also I run a brick and mortar store . . so I point that out. And that is what people want to see! They want that solid-tie, if they are from Kalamazoo or Timbuktu.

So, my online sales took off like a rocket! But, I still prefer being an old fashion store keep! Online sales are a LOT OF WORK!

I will be taking the family up to visit my In-laws, in the northwester U.P. sometime in mid July. In August, I will get another newsletter out to update you on the details of our next meeting. Of course I am compelled to add "Lord Willing."


I was talking to Dale Roof about Chuck's passing and he said, "We all have that appointment at some point." (for sure!)
I am an observer of human behavior and I am fascinated by people who have every aspect of their lives in near perfect order . . . with no time to consider eternity and no time for God. It is mind boggling to me. Salvation is a gift of God, but so is the ability to see the need for that gift. For many, they said NO for the last time. But, who is to say when that last time presents itself? At least not while a man's heart still beats.

Is GOD for the weak and superstitious? Certainly not, some of the finest men in American History became the greatest by becoming their weakest, that is how God works.


---
RETURN TO HOME PAGE