KALAMAZOO MICHIGAN'S ANTIQUE BOTTLE & GLASS SHOW!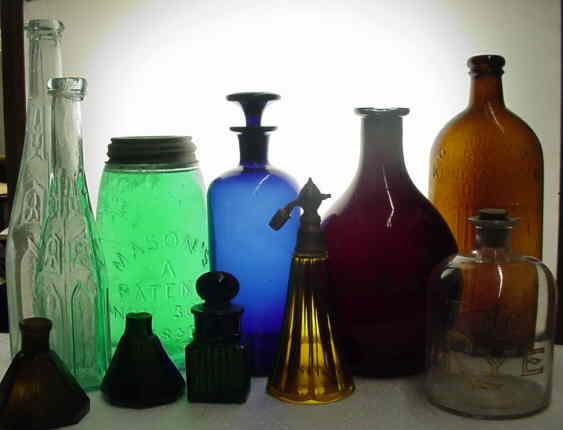 KALAMAZOO GET READY!
ANTIQUE BOTTLE LOVERS-
GET READY!
---

MICHIGAN'S LARGEST 37th ANNUAL
ANTIQUE BOTTLE & GLASS SHOW!
APRIL

9th

, 2016!
Early American Bottles, Flasks, and Glass including: Fruit Jars, Dairy Bottles, Stoneware & Related Items!

---
Norm Heckler, America's foremost antique bottle and glass expert will be on hand,
as will other professionals, giving free appraisals ---
-- so bring your treasures!!
---

WHEN?
SATURDAY, APRIL 9th, 2016
10:00 am to 3:00 pm
WHERE?
At the Kalamazoo County
Fairgrounds & Expo-Center
2900 Lake Street 'I-94 exit 80'
Kalamazoo Michigan
For Information call:
John Pastor
1-616-581-7005
or call
Chuck Parker
1-269-329-0853

---
FREE APPRAISALS OF ANTIQUE BOTTLES AND RELATED GLASS ITEMS
---

BITTERS INKS POTTERY CURES JARS SODAS FLASKS MILKS SPIRITS

---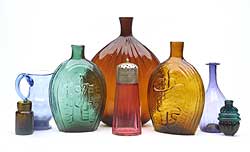 SPONSORED BY THE
KALAMAZOO ANTIQUE BOTTLE CLUB

RAFFLE DRAWING TO BE HELD!!!!
WIN A NEW
"STATE OF THE ART"
METAL DETECTOR!
THE HOT NEW FISHER F-2!!
This is the dual coil with pin-pointer package!


Retail value $ 299.00!!


Fisher F2 Visual & Audio Target ID Metal Detector


Versatile Multipurpose Performance With Deluxe Headphones!

8 - Segment visual target identification and 4-tone audio I.D.
Fast, sensitive target response
2-digit numeric target value
One-touch pinpoint with numeric depth readout
Coin depth indicator in motion search mode
8" concentric searchcoil
Light weight - only 2.6 lbs including batteries
Ergonomic S-Handle design
Notch system for accepting or rejecting target categories
Includes two 9 volt alkaline batteries
Operating frequency: 5.9 kHz
Open Spider Style Coil for easy pinpointing and non buoyant

Recommended for: Coin Shooting, Relic Hunting, Cache Hunting, Beach Hunting, Treasure Hunting, Locating Hidden Dump Sites!




DONATED BY PRO/STOCK METAL DETECTORS


PLAINWELL MI.


FOR MORE INFO E-MAIL HERE

Admission $3.00, Senior Citizens $2.00
Children Under 12 Free with Adult!

RETURN TO THE MANY FACES OF TREASURE HUNTING!