Thanksgiving Time in America!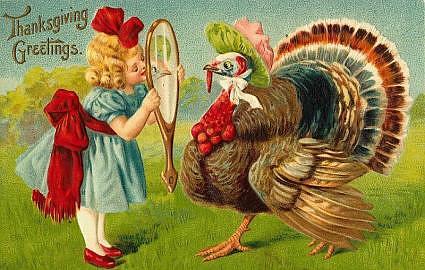 Thankful for Friends!
Hope you are all enjoying this colorful Michigan autumn! We certainly are blessed to be living in this beautiful part of America!
I haven't been out privy digging for almost 8 years now, and a whole lot has happened in the meantime! It was 7 years back when I found that I had cancer and the treatment itself only took about 3 months. However, after that, it took about 6 years before I could say I feel good again!
It was last year, in 2013, that my oncologist said, "Allan, I am discharging you as a patient of the West Michigan Cancer Center."
What a dark chapter in my life! Thanks-be-to-God, it wasn't the last chapter! I feel God left me here to raise a stink and I fully intend to do just that!
When I did get out to dig, my favorite time to dig was in the fall! In Michigan you have to value autumn on its own merits, because if you see it as just a threshold leading into a cold, hard Michigan winter, that will sour your view! At least it does mine!
Fall is not without its faults! We live on a lot that is about 1-1/2 acres in size, with 5 giant maple trees, and with a few more belonging to the neighbors which all overhang our yard! I don't love the leaf raking issue! I would sincerely love to give a piece of my mind to that guy who invented the paper yard-waste bags! But otherwise, fall is a beautiful time of year.
For some reason I feel more connected to our early ancestors at this time of the year. It seems most appropriate that our Creator would bring a time of harvest just before the long wintertime. Could it be that He knew what He was doing?
Just think what a busy time autumn was for the early settlers! When I was first married, I heated my home with wood. This was in the early 70's, before it became trendy!
I loved being in the woods in the fall! My grandparents had 500 acres in Allegan County, which was abundant in giant hardwood trees. On a rotating 10-year basis, my grandfather would sell off some of the oak, walnut and hard-maples, and I would be given all the tree-tops that I could clean-up to heat my house with! It was a lot of very hard work, but I loved every minute!
My grandparent's land was very hilly, being located on the western edge of the Kalamazoo River Valley in Otsego Township. In fact, my grandparents owned much of the area known today as 'Bittersweet Ski Resort.'
When the loggers would fell a tree, they would drop it over the hillside, then remove the tree-trunk from above. This meant that the tops I was cutting, had to be carried up-hill by hand, one piece at a time! When I think back on my youth, from within the body I am now using, it is mind numbing to think what I could do! It went from being extremely hard (back then), to nearly impossible today!! I can still tackle some big jobs; it just takes a lot more time!
Up until recently, in the area where I used to cut firewood, there was an old farm that my grandparents owned. This was the farm where my grandmother was born.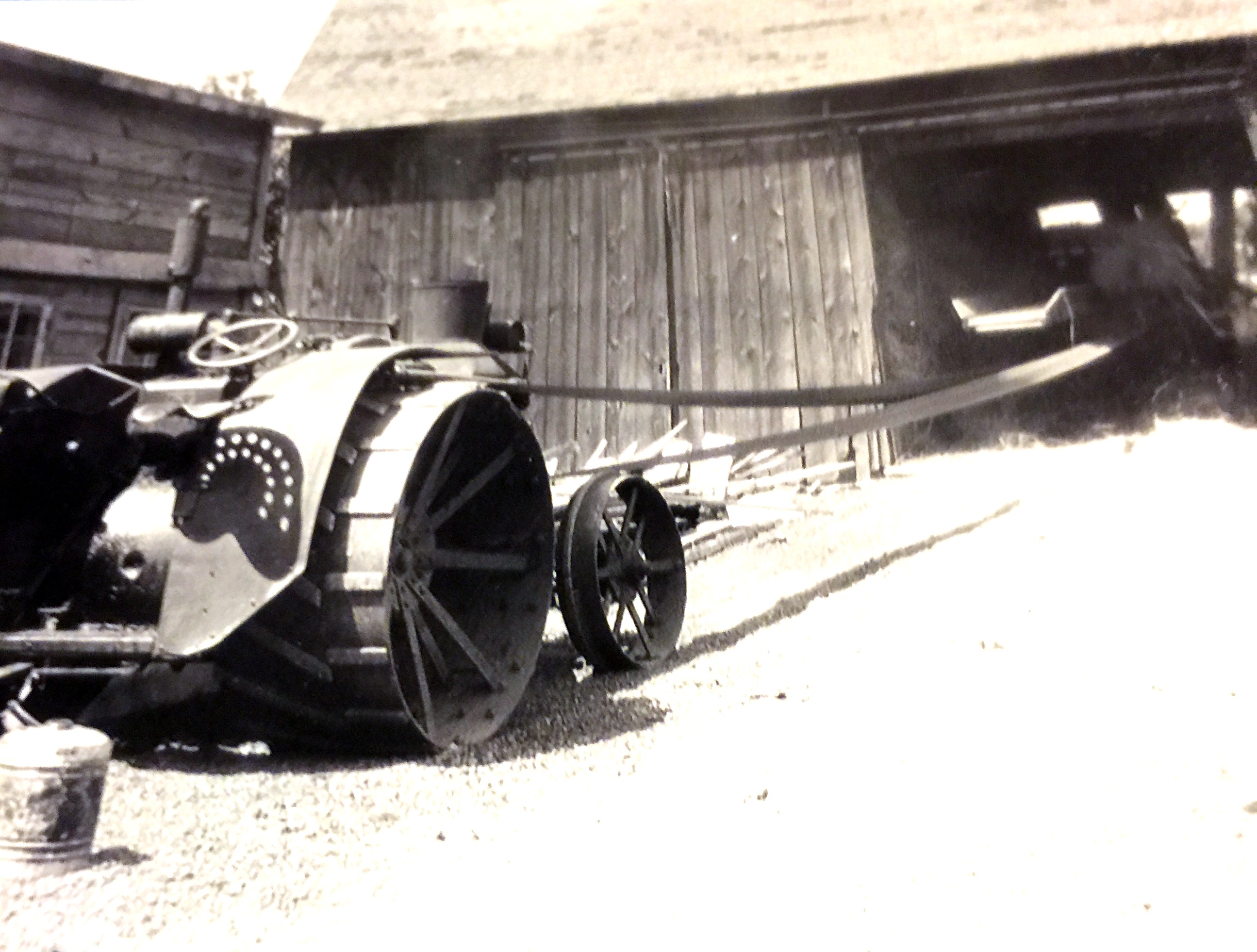 After my grandmother passed-on I saw a photo taken in front of the old barn where they had a giant wide-wheel steam tractor hooked up to a threshing machine. My great grandmother, and her daughter, my grandmother, were in charge of feeding the crew. I can still recall when she would say to us grandchildren, " You eat like a bunch of threshers!" She would know!
When I asked my stepfather about the steam tractor and giant threshing machine in the picture, he told me its owner, (and he could actually remember his first name was Jack), would go from farm-to-farm to make his living.
My stepfather lived just a couple blocks from downtown in Otsego and, as a boy, Hod remembered the tractor with thrashing equipment coming down their street on the way to the west side of town because that street was still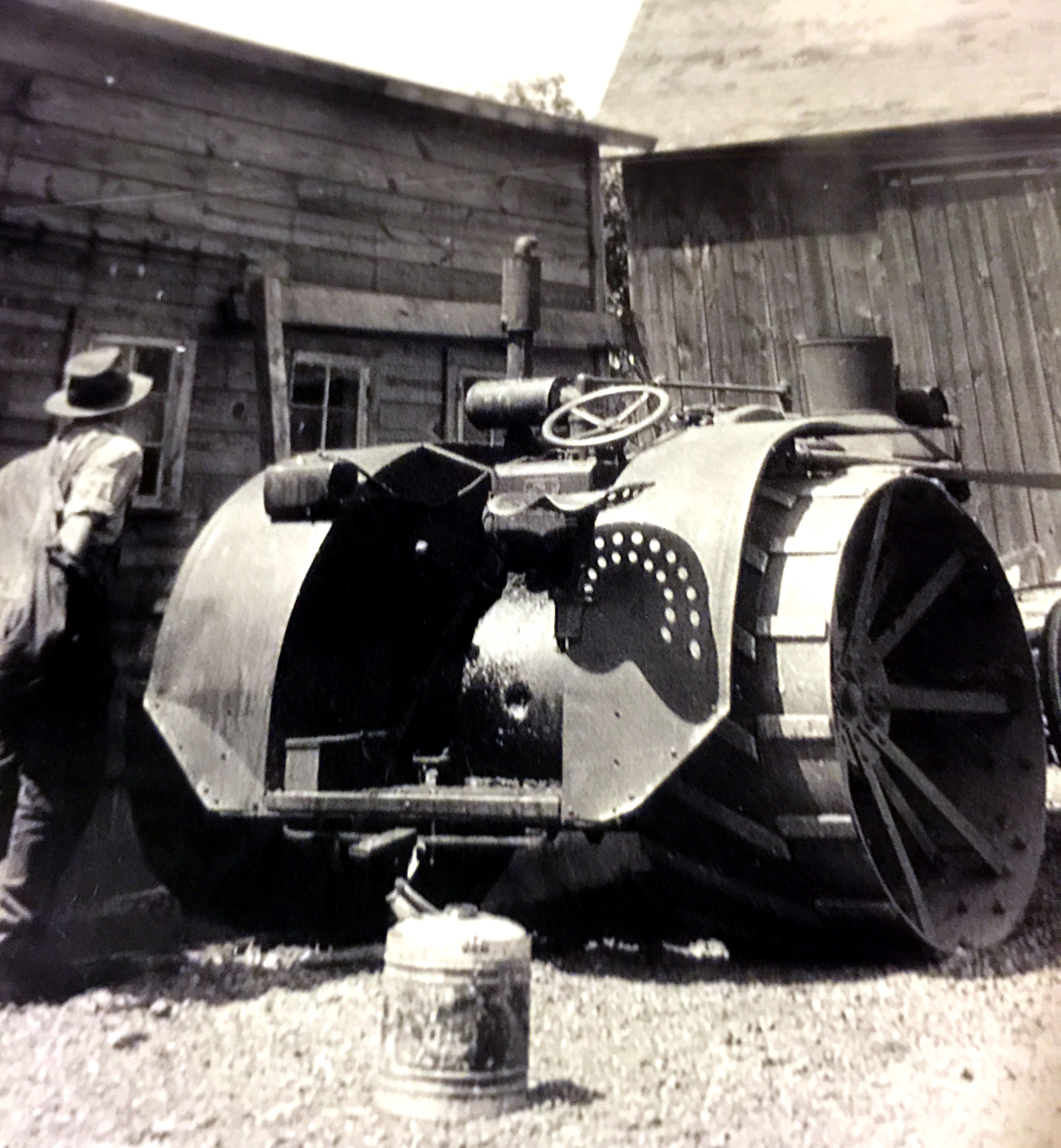 gravel!
He clearly remembered hearing the giant iron wheels crushing stone as it slowly rumbled down the gravel street. I would imagine with the puffing of the steam engine, and the sound of crushing stones, it must have been like a parade going by for a young boy! Hod recalled how the owner would treat the boys to a blast or two on the steam whistle! I dearly love to hear steam whistles!
The old steam tractor burned wood, and Hod remembered the guy was a short crippled-over man, whose power was in his marvelous machine! But more power was needed to get the job done! Grandpa relied on other farmers and his neighbors!
From time to time I hear from folks who are less-than excited about Facebook, but I see it as the modern way of replacing the old "visiting over the backyard fence." Today we still need the old neighbor looking out for neighbor concept. Back 80 years ago, it took team work to get those crops harvested and many of the big jobs done! People knew each other and they cared for each other. I see that coming back to some degree on social media.
Quite honestly, I have reconnected with family members whom I may have never seen again for the rest of my life, were it not for Facebook! And think of this; some of them live within a few miles of me! If nothing else, they have been reminded why they didn't like me in the first place!
I am sure my father would have enjoyed it! Social media is really a refined descendant of the CB radio, but WAY more refined! The more modern refinement gives you the power to de-friend people who really need to chew on grandma's cake-of-soap! Do you recall listening to some of those CB bucket-mouths who cursed like they were an open sewer? It actually got pretty bad.
Another thought on those early times; one cannot help but think about the huge value of glass bottles! What a life-saver glass was! Just think of the importance of canning jars at harvest time! I still love to can, but this year, for the first time ever, I fought and lost my battle with a woodchuck!
Recently I took a trip down memory lane. I was remembering as a boy spending a lot of time at my grandparent's home. In the fall, my grandfather loved to take full advantage of his small apple crop. He would take several bushels over to Charlie Andrews to press into cider.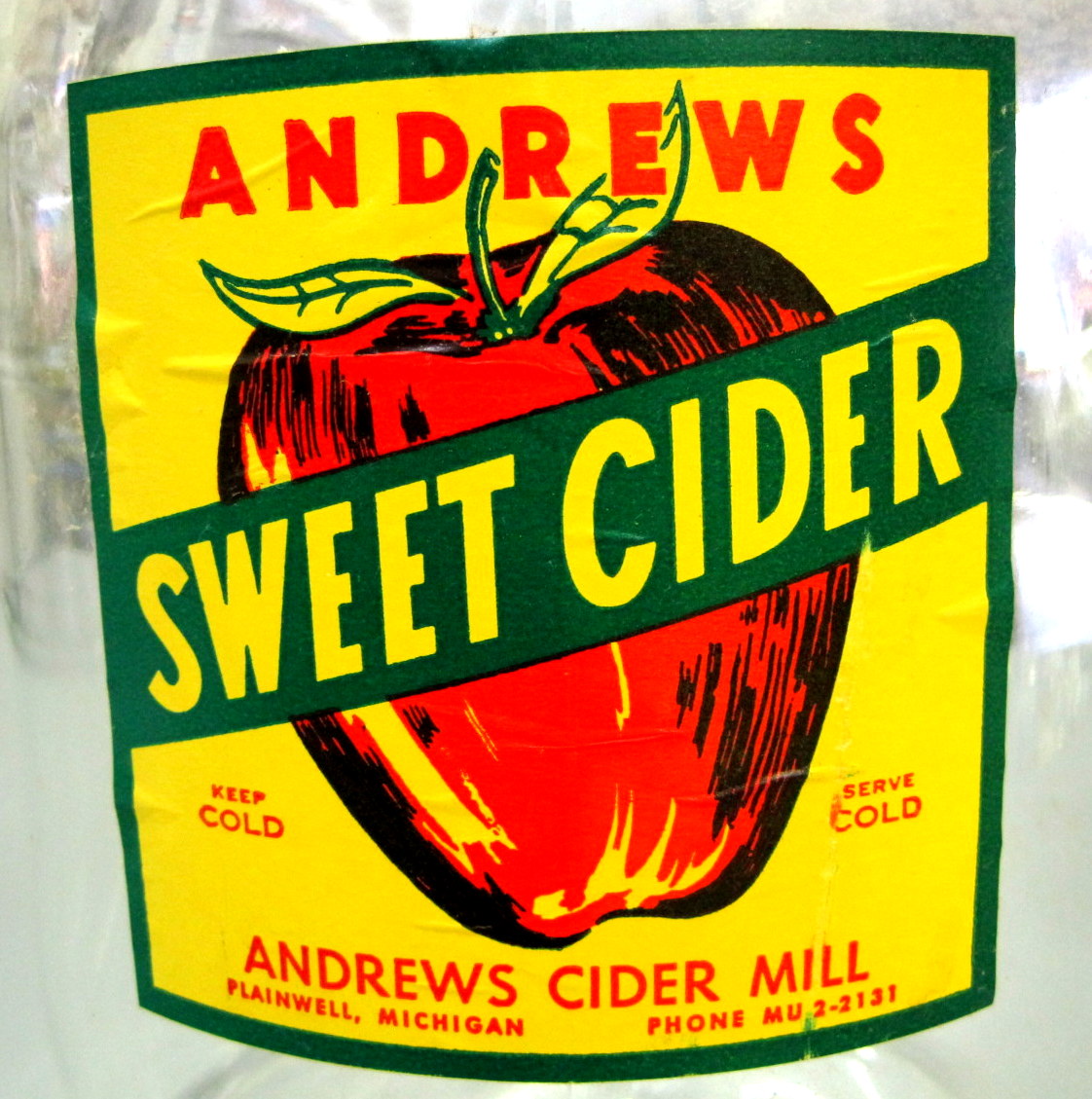 Also, on a cool autumn day I would sit at the table in the warm country-kitchen drawing pictures, as grandpa would cook up a big batch of applesauce. And oh . . . it was so good!
So, last week when my granddaughter was over, I made a big kettle of applesauce and it turned out perfect! (I just got very lucky!) But the memories were the best part!
My mother still does a lot of her own canning and I think that is so neat! There really is nothing like going into a long, cold Michigan winter with a neatly- stacked wood supply, and a full pantry!
There was much more than just cutting and hauling that cord wood! There was the job of unloading, splitting and stacking! At the end of the long day, you would sleep well, but you would wake up stiff and sore! And what thresher or woodsman could ever be without a bottle of
Mexican Mustang Liniment?
The advertising claimed,
"For the Outward Ailments of Man or Beast,"
Mexican Mustang Liniment could cure over 30 ailments, including rheumatic pains, sprains, strains, burns, bites, scalds, colds, sore throats and lameness!
"Children, Adults, Horses, and Domestic Animals are always liable to accident! No family can pass a season without some kind of emollient being necessary! Mexican Mustang Liniment is well-known throughout the habitable world with millions upon millions of bottles sold without a single complaint"
. . . noted an 1871 advertisement.
Over a decade ago, I was digging a small dump area in a long-lost logging camp in the Western U.P. with my father-in-law, Bob. (Some of the best times of my life!) The most abundant bottles we found were catsup, pepper-sauce and a Mexican Mustang Liniment bottle! That was actually the first I learned of the product! If it was good enough for lumberjacks. . . what more can I say?
Mexican Mustang Liniment was first introduced in 1825, (I would love to have a pontiled one, and they are not at all rare!)
When the side-wheel steamer S.S. Republic was found in 2003, 35 Mexican Mustang Liniment bottles were recovered from the wreck site. The S.S. Republic went down in a hurricane in 1865, and over 51,000 gold and silver coins were recovered from 1,700 feet deep!