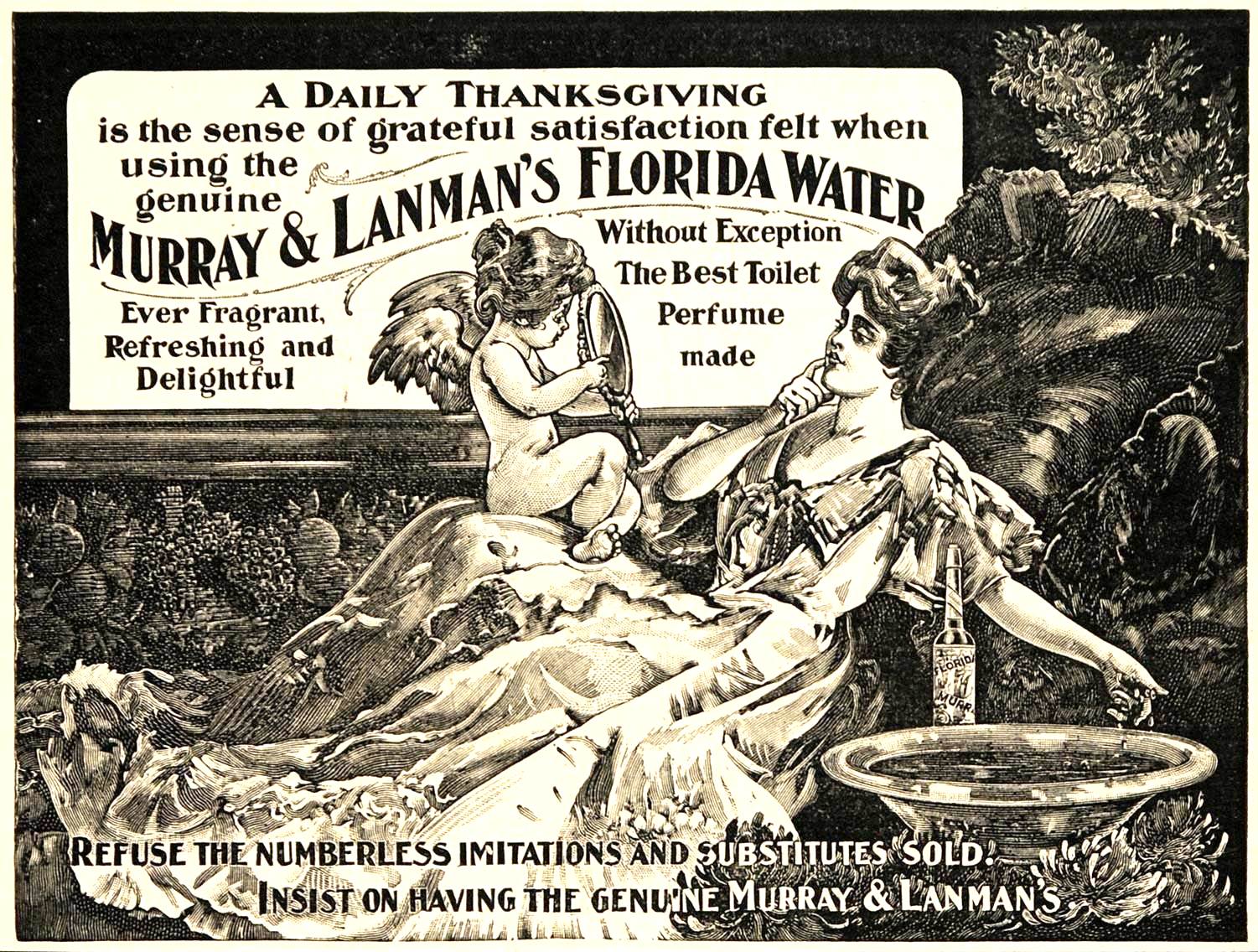 BOTTLE NEWS


I have a couple bottle-related items to share with you. I still get a few inquiries generated from the newsletters posted online.

Many people think that every bottle they find in the woods is an antique. I have been an antique myself, long enough to know a screw-cap no-deposit no-return Coke bottle is worthless. But, to someone born in the year 2000, it is old school! Where has time gone?

When deer hunting season rolls around, seeing bottles found in the woods is fairly common. I try to let the owner of the new found treasures down easy, then, I try to direct the bottle's owner toward a proper disposal.

I don't usually suggest my dumpster, because they may think I am working a hustle! They might park next door to see if I dumpster dive when they leave.

I remember back when our dear, old-friend Duane Nickerson was actively digging and selling bottles. Duane knew what he was doing, and in all likelihood, he forgot more about antique bottles than I will ever know. Because Duane was a very energetic digger, his sources of antique bottles were adding to his unsold-inventory fast! He needed warehouse space! In the location where Duane was living, his storage options were very limited.

When you need to squirrel things away, why not look to nature for solutions? What does the squirrel do with his excess nuts? Of course, he buries them. So with that 'natural plan' for warehousing his excess inventory, Duane, "Nick" buried his extra bottles. The problem was that, he forgot where!

That, my dear friends, is always the start of a good treasure story! The only clue I can give you is, it was on State Land. So there, that narrows it down for you. Also, it is within a 'State Forest.' Michigan has only 3.9 million acres of State Forests.

OK, I can help narrow it down a tiny bit more. This treasure is buried in the Allegan State Forest, which is only 50,000 acres. If you start today, with a good probe, you will likely locate the spot before you have your 115th birthday. Nick told me the bottles range in value from $1.00 to $10.00. Don't forget, a lot of water has flowed over the dam since then! No, that is not a hint. For all I know, the bottles could be within a stone's throw of the dam! Remember the bottle prices are on an upswing . . . and they were all hand-finished bottles!

I do miss ol' Nick! I purchased a lot of 'Nick-Nacks' from Duane over the years. Somewhere in all the stuff that I have packed away, there is a cool old clay smoking pipe-bowl that Nick hand-made for me! I was 'SO' fascinated by the neat folk-art look of the pipe bowl, that with my excitement, I left a strong impression on Nick. The next time he stopped in for a visit, he brought in a big 10 pound chunk of clay! Someday I hope to make one myself! I still do have that clump of clay, and that plan still is on my bucket list!

Nick also found for me a beautiful one gallon 3-piece mold 1890's era bottle for a future ship-in-a-bottle project! Will I live long enough to finish all these projects? Only the Lord knows.

Back to that recent antique bottle appraisal request. This request came to me in the form of an e-mail with a number of photo attachments. The question was:

"Hi, I found this bottle in the St Clair river while diving, I know it is one of the early Teller bottles, could you please give me a price valve on this?"

Thanks, Captain Ed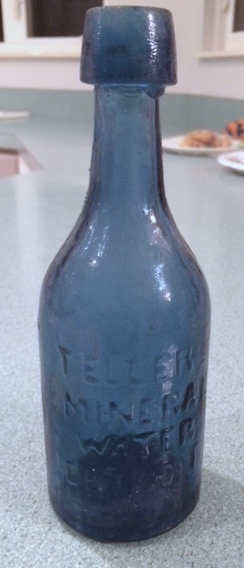 Well, Captain Ed was spot-on. It is for-certain an early "Teller's Mineral Water" and a stunning beauty it is! These bottles are one of the most meaningful Detroit beverage bottles. . . at least that I know about. I learned, a long time back, that the big-city bottles tend to be common, based on the huge big-city market.

I think this is one of those bottles where we have a valuable based more on desirability than scarcity. . . but, I am no expert!
I tried to do some online research on the Detroit, Michigan, Teller's Mineral Water bottles, but sadly there is very little information. I did learn that there is evidence showing that in the the Boston area, from Jackson's Spa, mineral water was sold as early as 1767!
By 1856, over 7 million bottles were being produced annually at Saratoga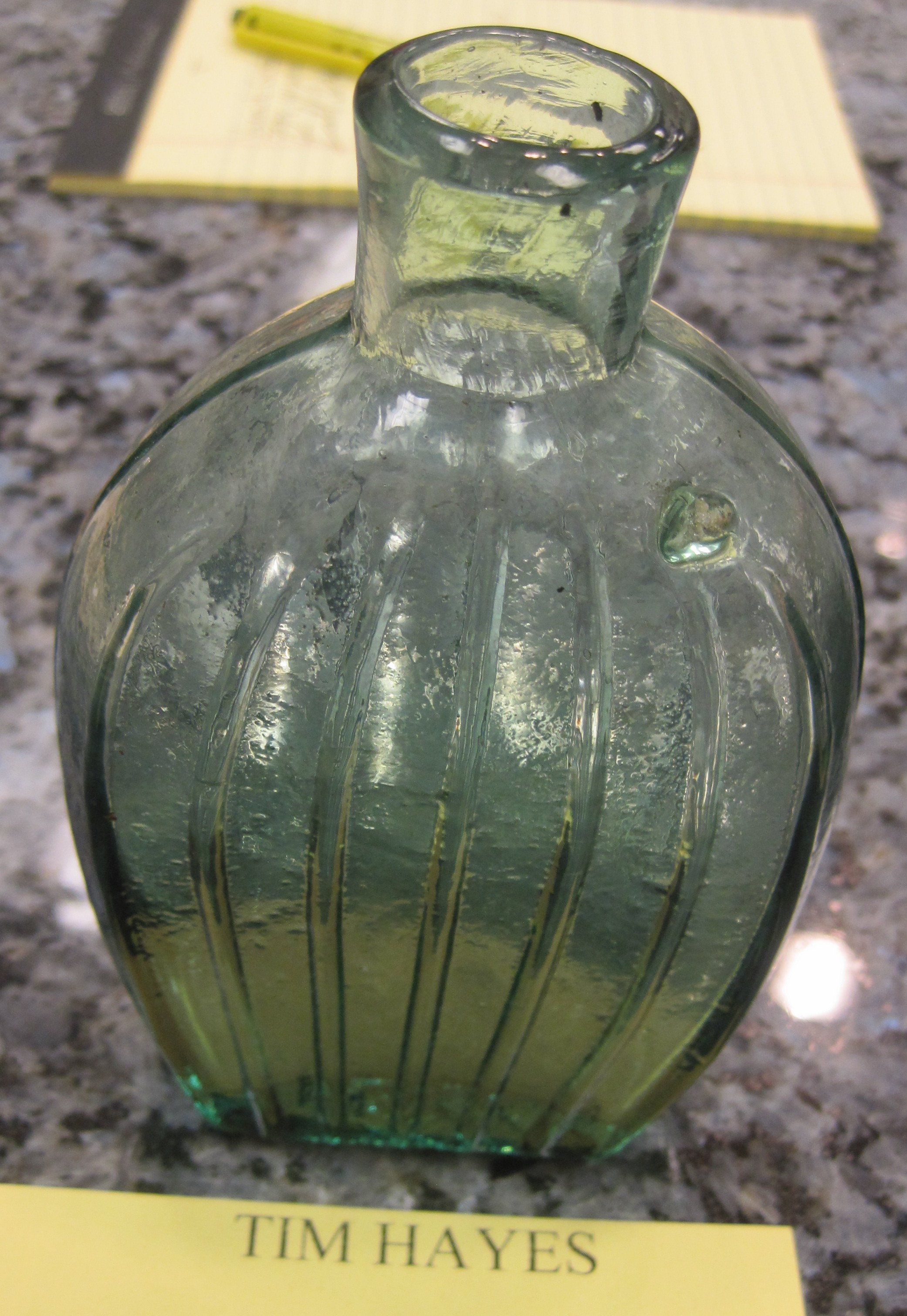 Springs, one of the most popular early bottled water sources of that day. The Saratoga Springs bottles are beautiful bottles and very affordable.
I love the Teller's bottles! The Detroit Teller's bottles have everything going for them. They have that mid-1800's Civil-War-era squat-soda shape, a wonderful blue color, ranging from cobalt-to-cornflower blue, a really awesome bulbous, applied top, and a pretty cool name, if you ask me, As near as I can tell, there are two style Teller's bottles, this squat soda type and the rare tenpin-shaped bottle.
I have one of these soda style beauties in my collection. I acquired it long time back, and I want to say that I paid about $100.00 for mine. I purchased it at a substantial savings because of a small lip chip.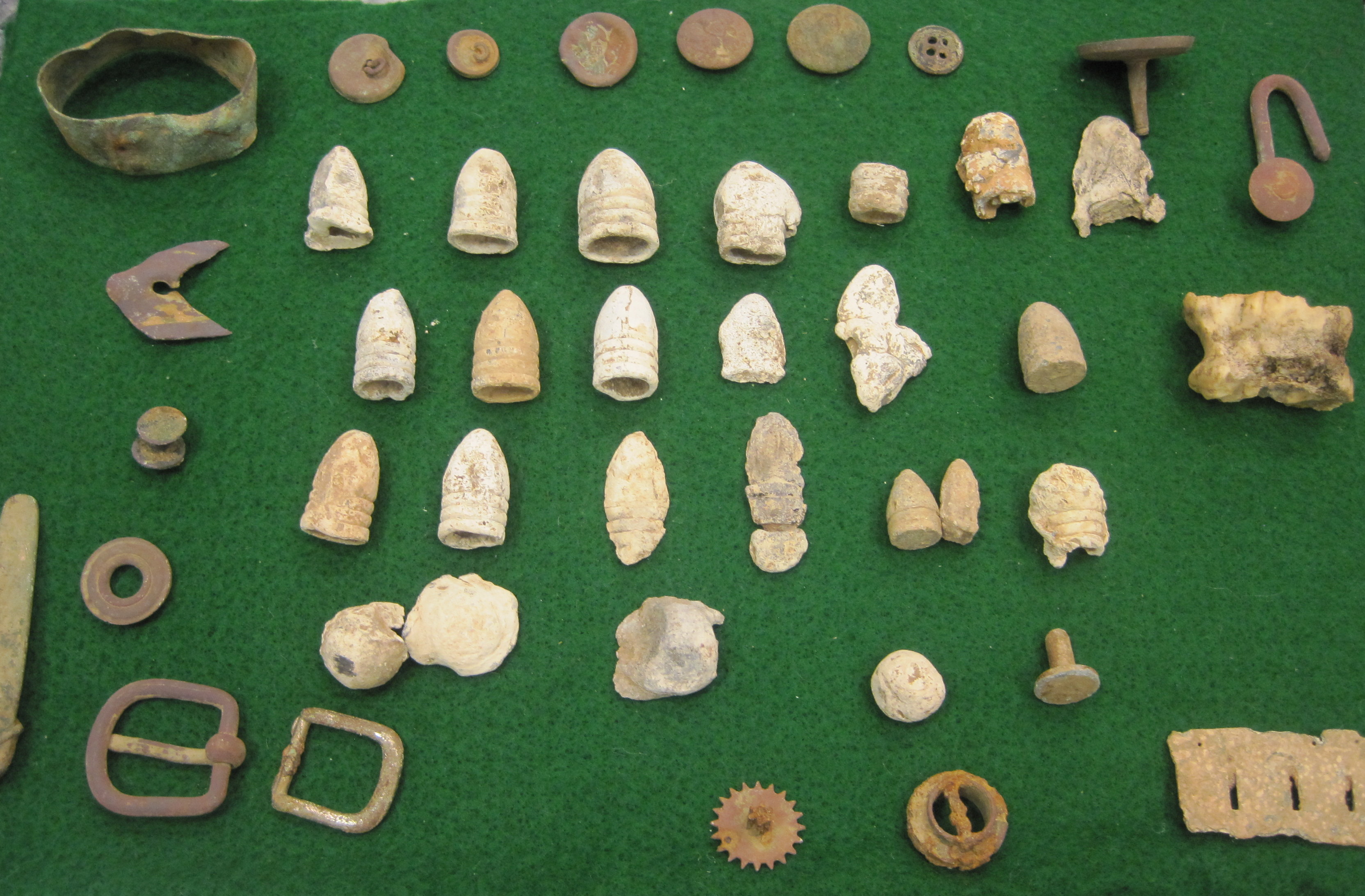 Frankly, I didn't feel qualified to toss-out a number on this bottle, without calling in an expert. With any bottle with this potential of being worth a lot of money, even the smallest thing can effect the value in any direction! You have to consider that even certain flaws can add or subtract from the value. To really be fair, you need more than a few photos to go by.
I forwarded the letter, with attachments, to John Pastor. Well, I figured I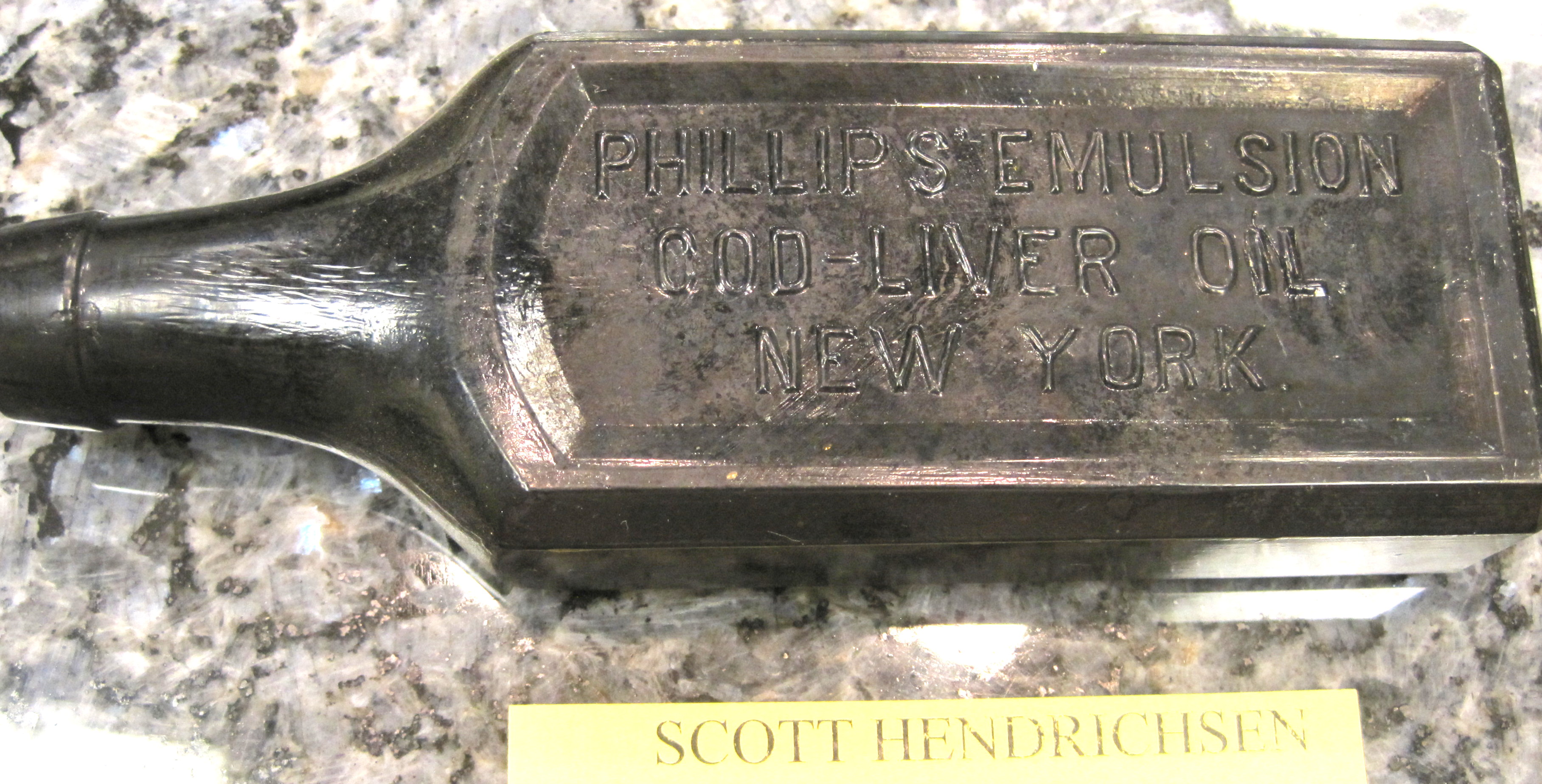 may as well start at the top! Now, thinking back I may have mistakenly used John's old e-mail address. I didn't hear back from John right away, and knowing how busy John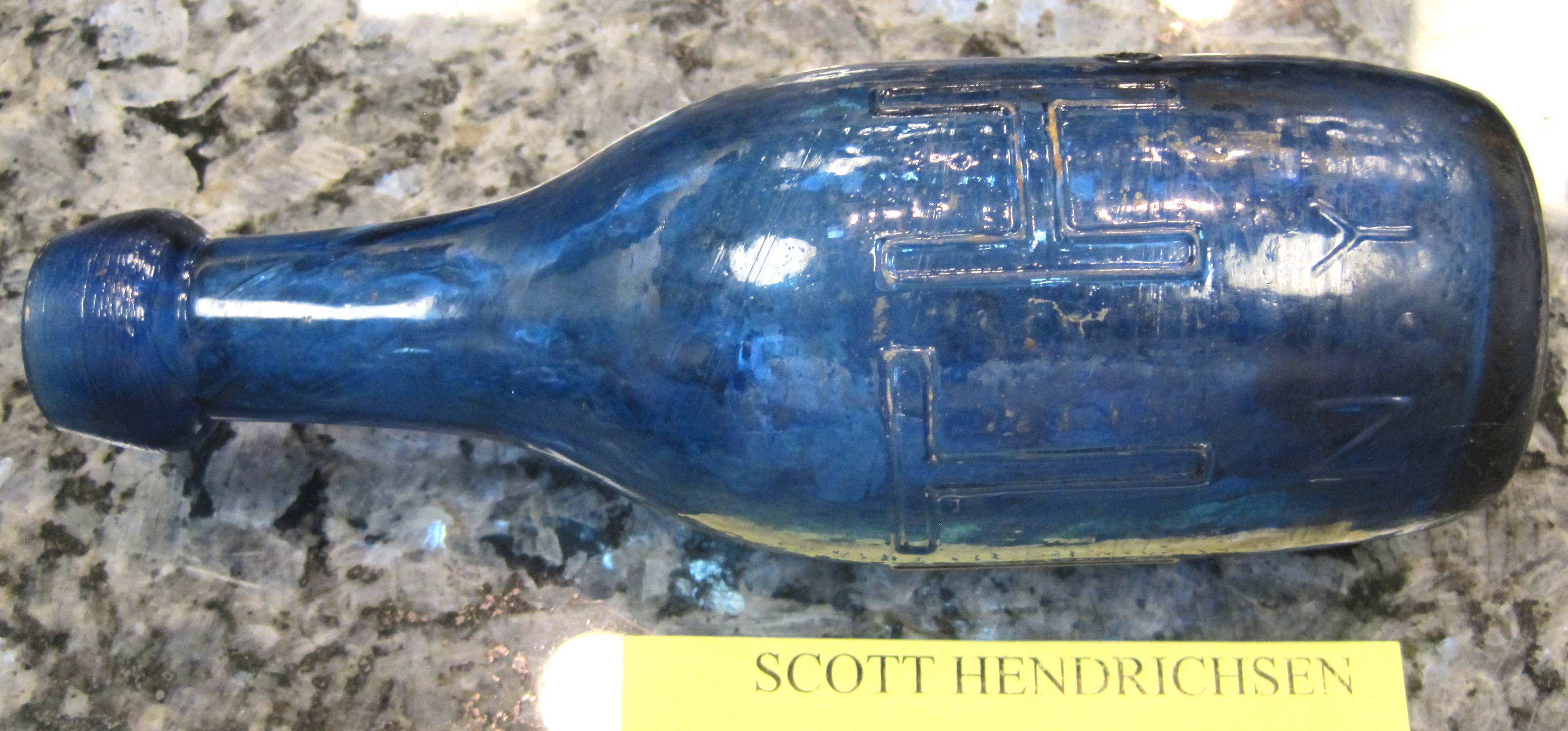 is, I then sent off an e-mail to Steve DeBoode.
Steve wisely suggested the market can be up-and-down, but a ball-park range should be around $750.00 to $950.00. Steve also mentioned that the Detroit Antique Bottle show would be coming up the following weekend. Steve suggested that the owner take the bottle to the show for an accurate, up-to-date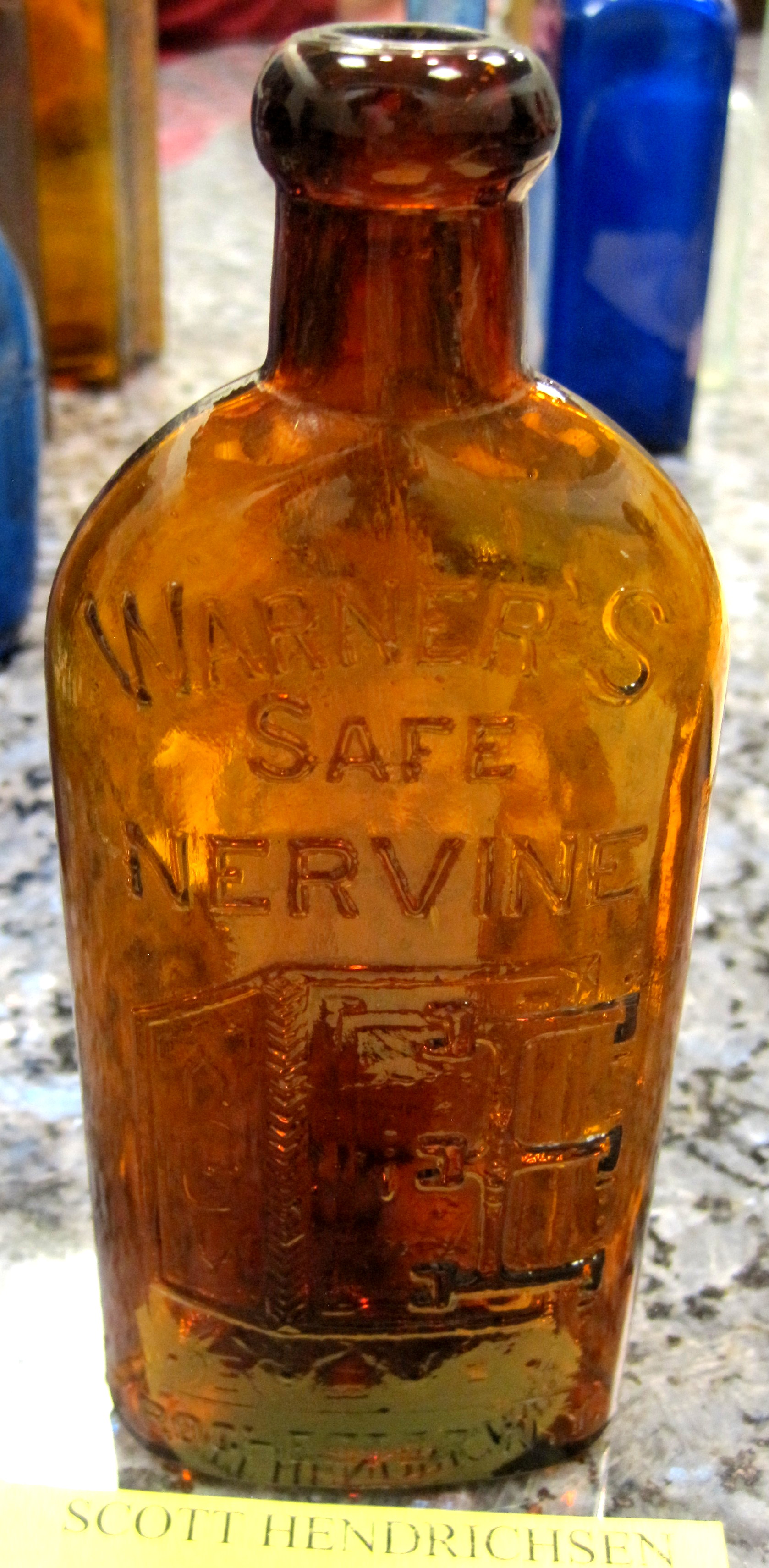 appraisal.
I quickly pulled together all the information I could, and, I decided to make a 'safeguard-offer.' I told Captain Ed not to accept less than $500.00, because that is what I would pay him. I couldn't bear the thought of him taking $50.00!! I wanted him to know what a special bottle he had. (Of course, I wasn't sure how I would back-up that offer!) Within an hour-or-two, he sent back a letter thanking me, and he said he had sold the bottle for $700.00. He told me he was very happy with the amount he received.
I was disappointed to learn that I missed out on that bottle . . . but why on earth do I need two? The way my mind works is, "Hey Captain Ed, go back and find another one!"
It is like Chuck's Kalamazoo Seltzer Water story. Speaking of old "Nick," I believe it was Nick who told Chuck; "Keep digging, they are always thrown away in groups of three!" Yes, Chuck went on to dig two more!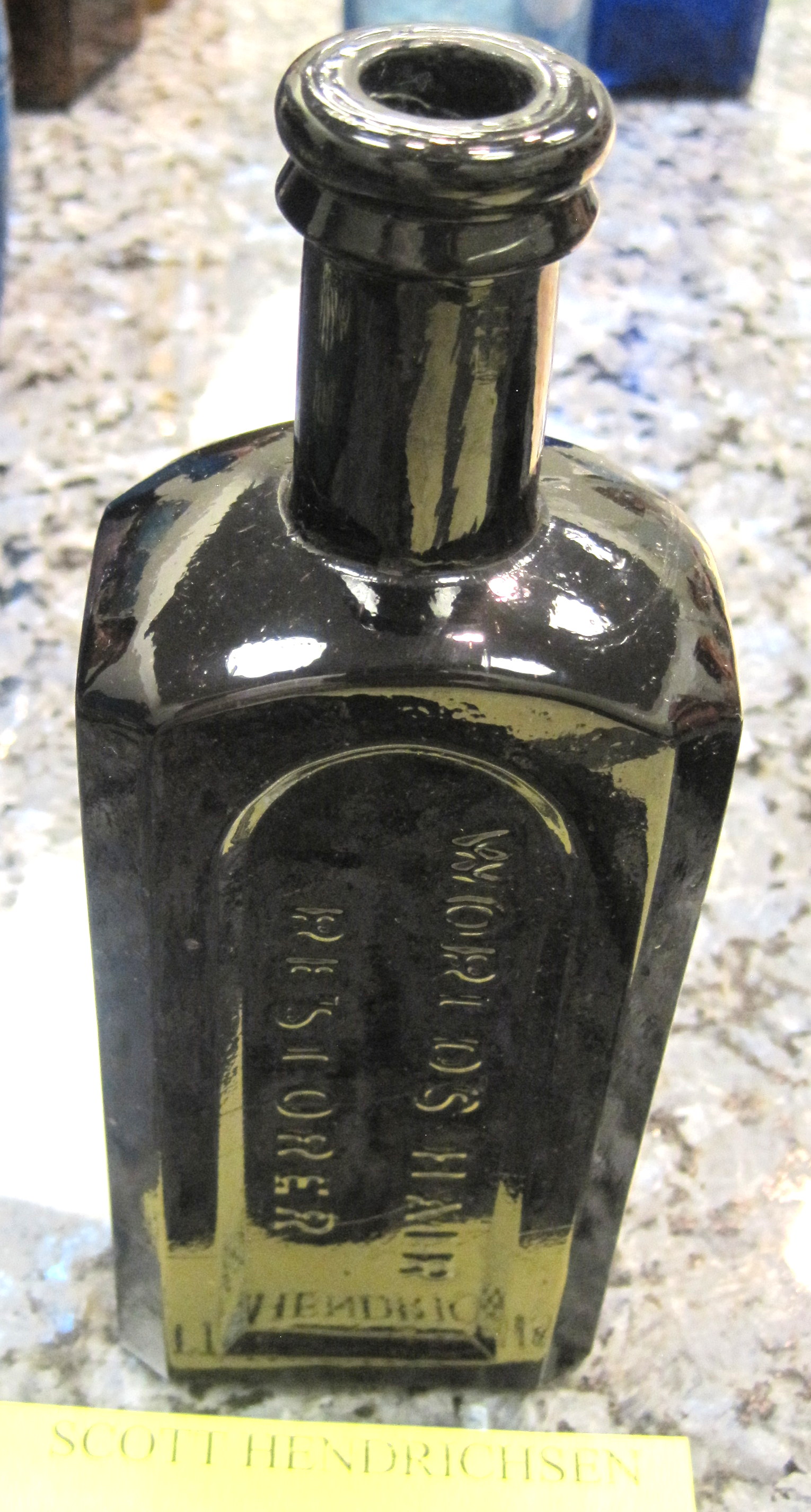 You may think I am crazy but I have heard that story so many times . . . I have started to wonder "why?"
Well this was, after all, an old city dump. I think these refillable seltzer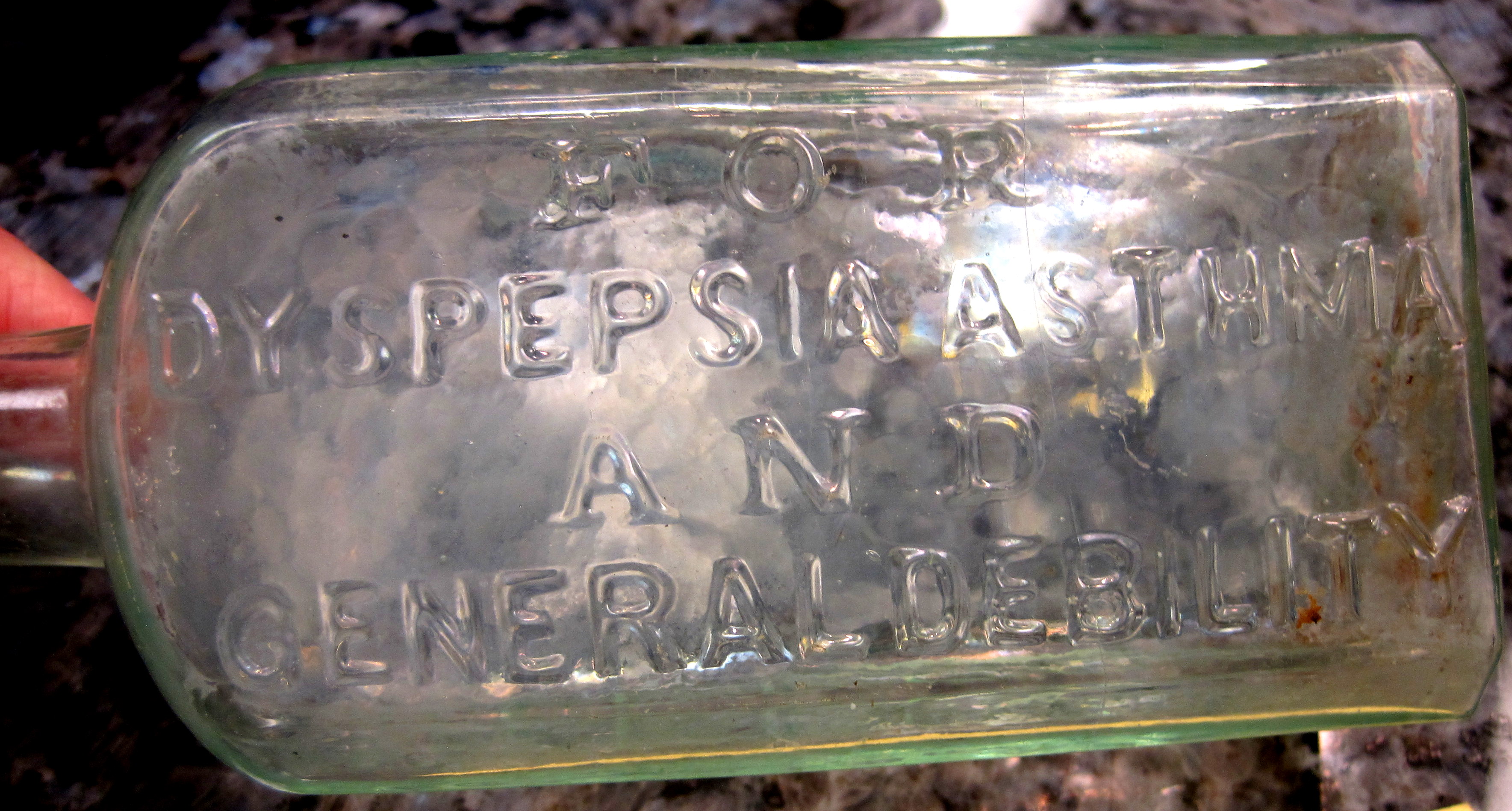 bottles each contained a different liquid and very likely were discarded together. They were what we call in the hobby, "back-bar" bottles, and, very likely they were discarded together back when the bar was equipped with a modern back-room pressurized tank system, which was hooked to a nuzzled hose tap.
These bottles were for containing three liquids: one for club-soda, one for seltzer water, one for tonic water. So in all likelihood they were discarded together! If anyone knew urban archaeology, it was Nick.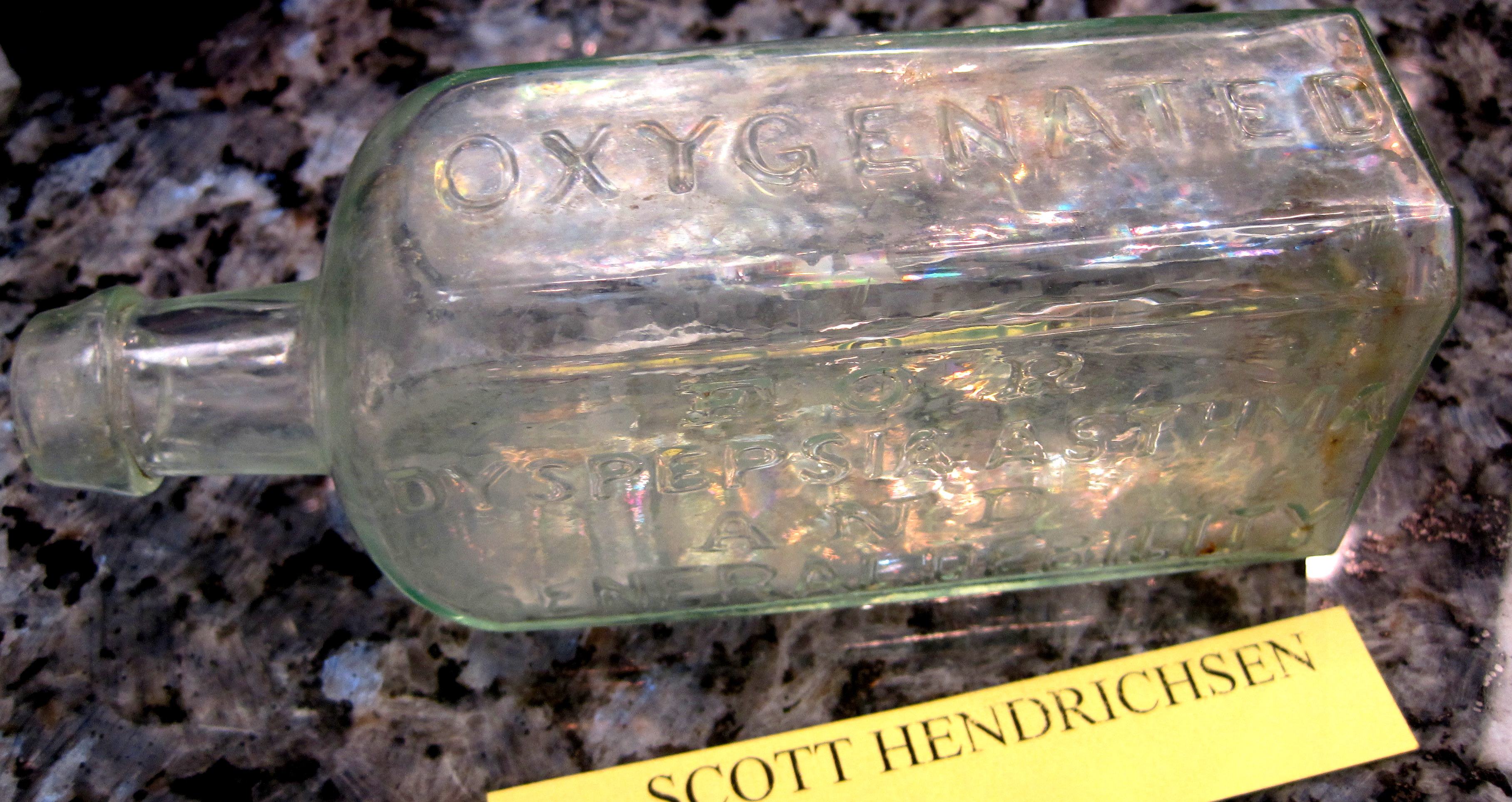 LAST MEETING
We had a gay old time at the last meeting!
I have started reinstating some wonderful old adjectives that have been wrongfully hijacked and corrupted. It is hereby acceptable to be "Gay" without feeling unclean. President Trump has 'aides' and as near as I know, he isn't ill. . . .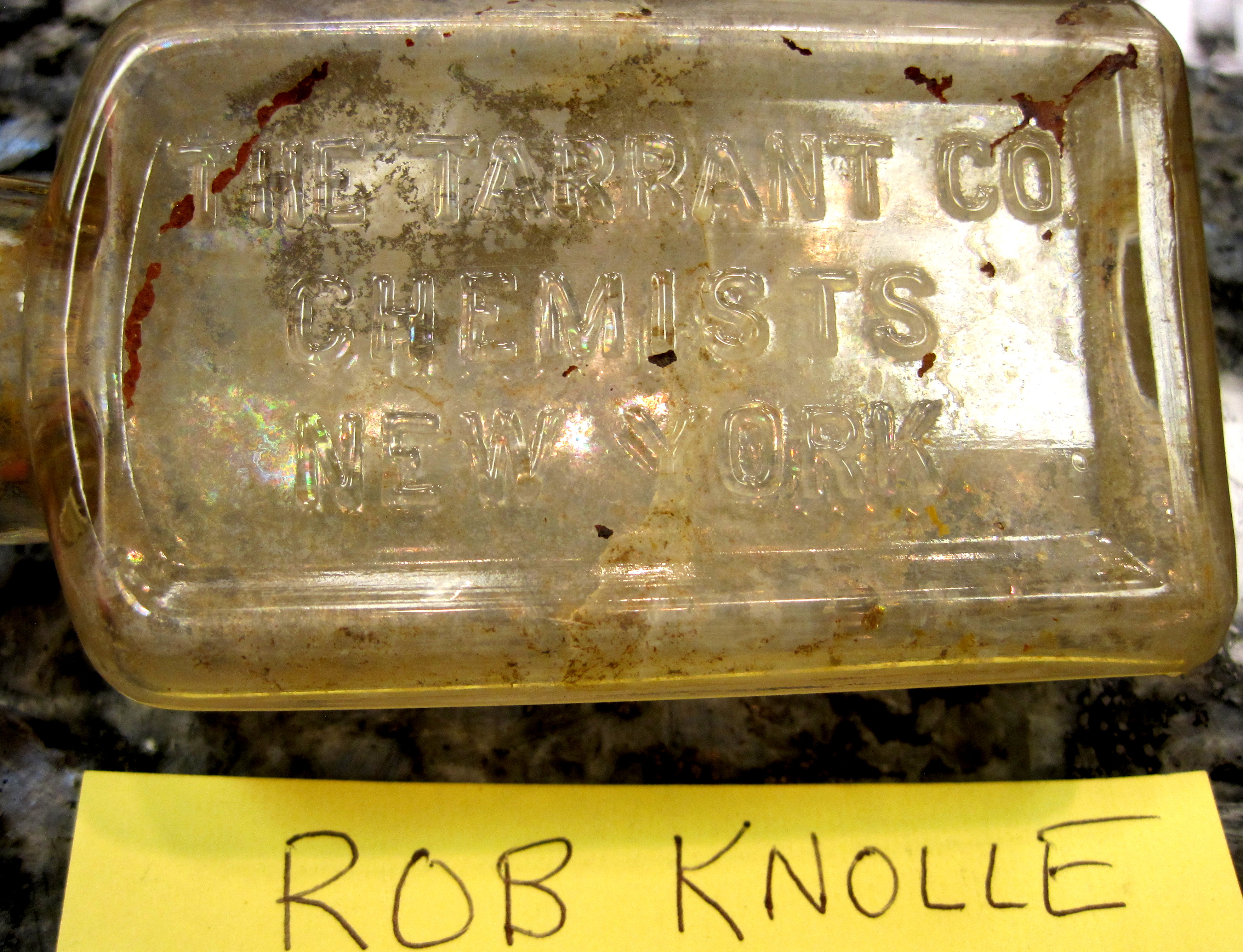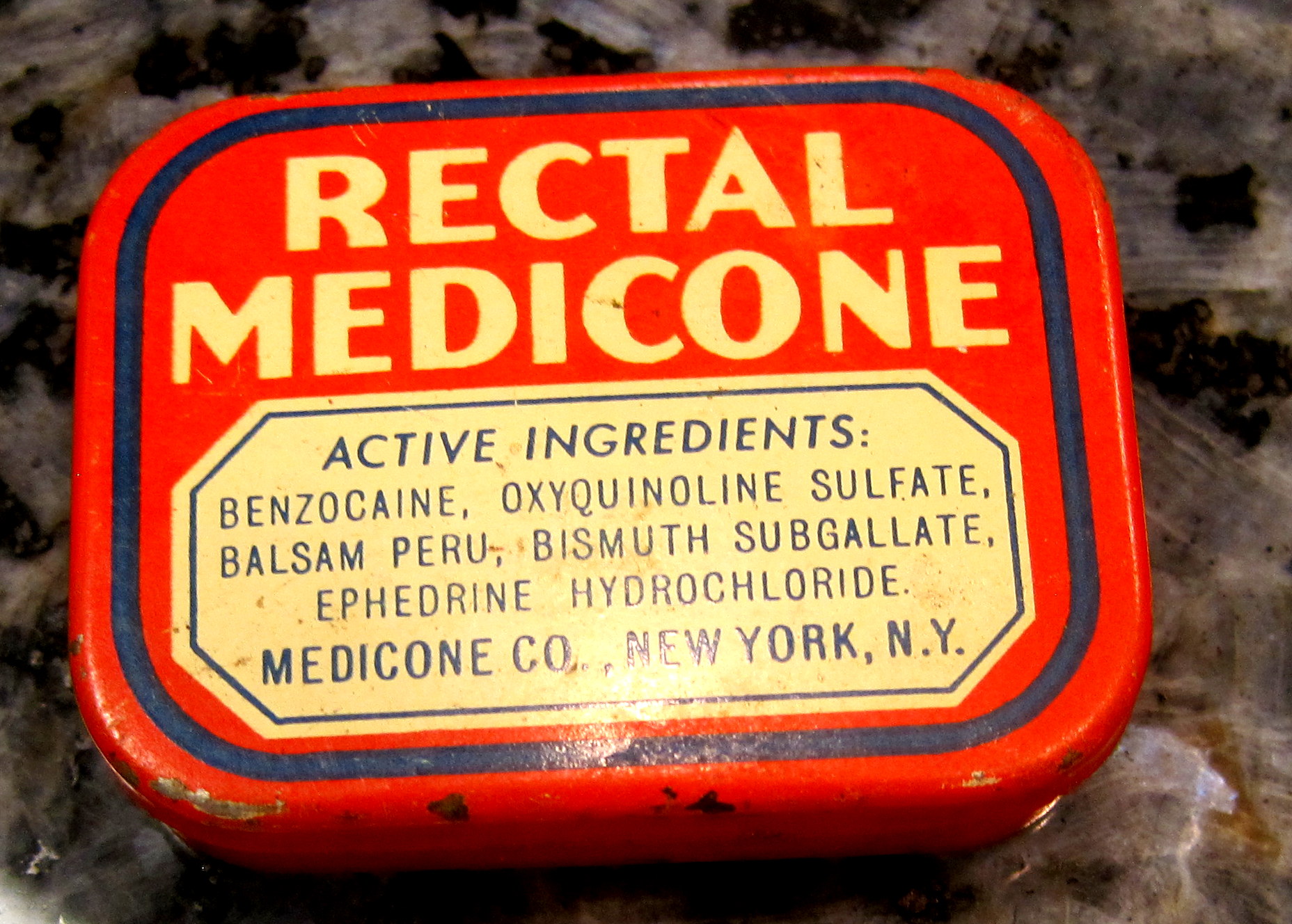 So much for that. The list of dignitaries present at the last meeting contains the following names: Sir Vincent Grossi, John Winkler, Bill Drake, Mary G Hamilton, Jean Bogard, Robert Knolle, Ron Smith, Scott Hendrichsen, Tim Hayes, Ed Nickerson, Kevin Seigfried, and little Allan C. Holden.
I am going to get right into the treasures that we saw at the last meeting. They were amazing!

Scott Hendrichsen brought along some real beauties! My favorite is a S.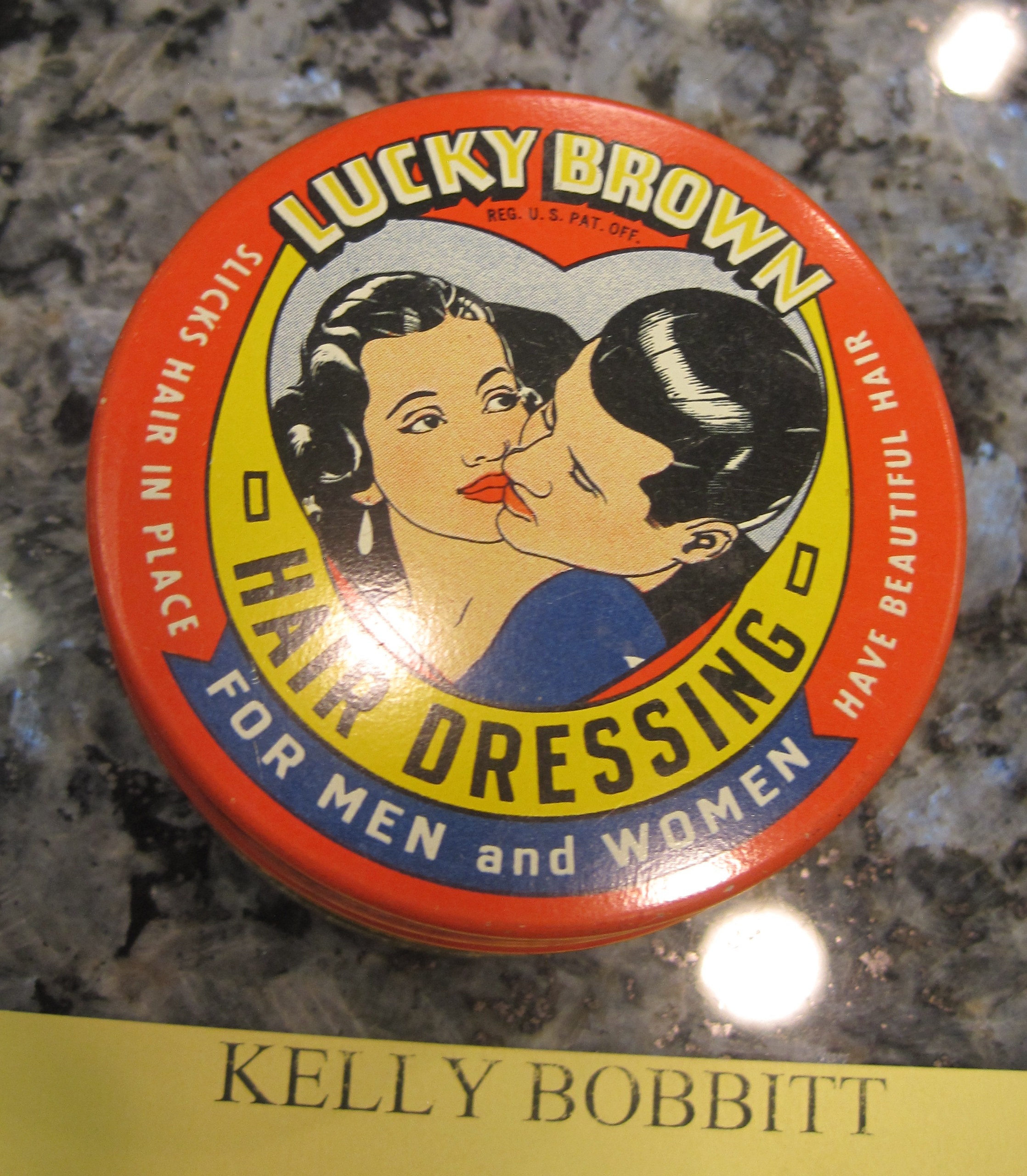 SMITH AUBURN, IN, cobalt- blue ten-pin shaped soda bottle! Also, one of my favorites, Mrs S. ALLEN's "WORLD'S HAIR RESTORER" and a PHILLIP'S EMULSION COD LIVER OIL, NEW YORK, and a wonderful WARNER'S SAFE "NERVINE" and a cornflower blue
"FREDRICK STERN" druggist bottle. Another neat crude old bottle was an OXYGENATED BITTERS for DYSPEPSIA & ASTHMA and GENERAL DEBILITY . . . man, that sounds just like what the Doctor ordered!
Tim Hayes brought in a beautiful little light OLIVE GREEN FLUTED FLASK. I wish I had time to research the official glass maker and its identifying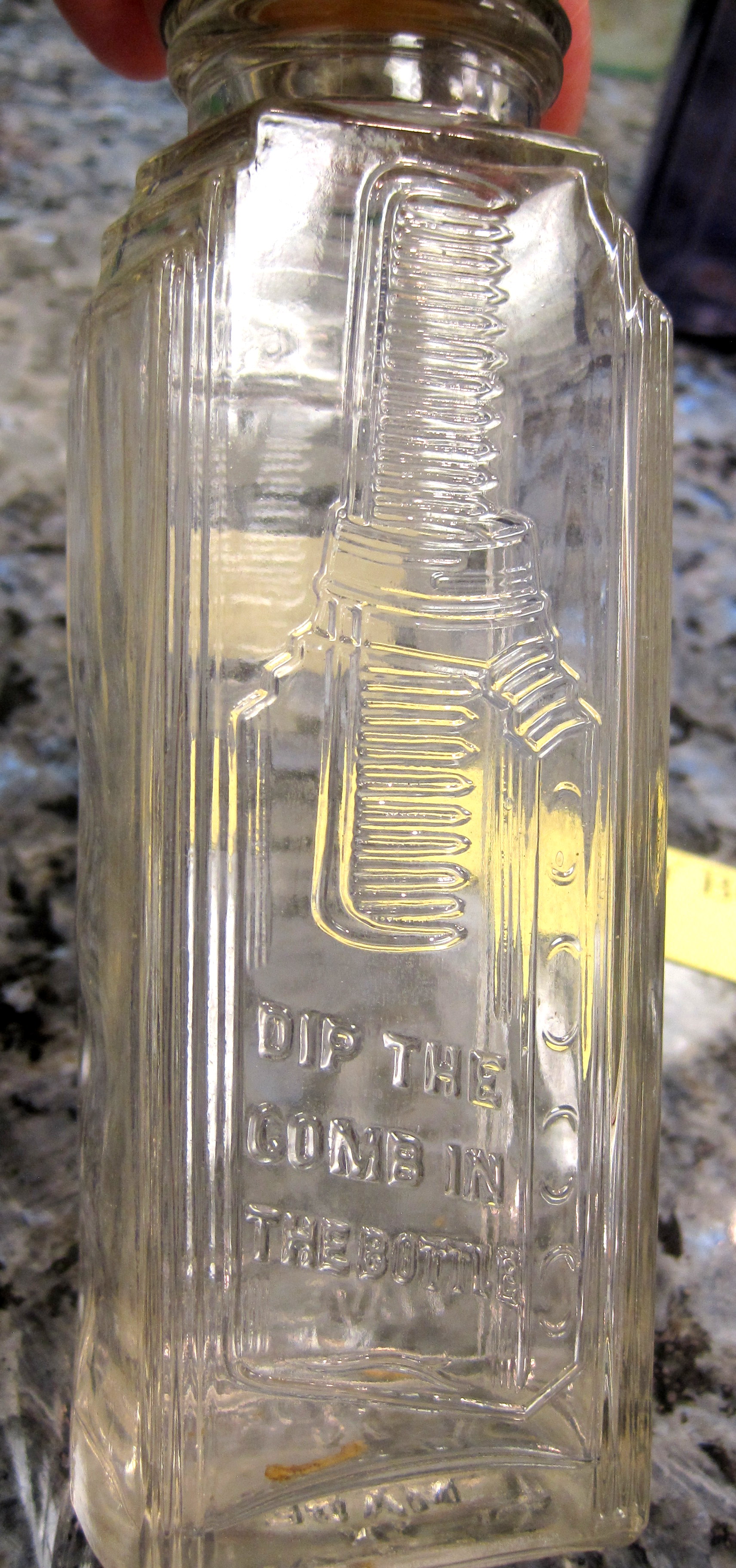 variant number. I need to do better note taking. I do love the early flasks.
oxybitters.jpg
Rob Knolle displayed a chemist bottle THE TARRANT CO. NEW YORK and a CHAMBERLAIN'S IMMEDIATE RELIEF. Also he found a Hutchinson style THOMAS BURGER, SOUTH BEND, IN soda or beer. Try searching online for anything with a keyword burger! You find all kinds of posts related to these fried beef sandwiches . . . frustrating! I did find an example which was posted on e-Bay for $20.00! I like it, Rob!
Kevin Seigfried brought in some interesting stuff as usual! One item was a brightly colored tin of RECTAL MEDICONE! No that does not account for our gay time.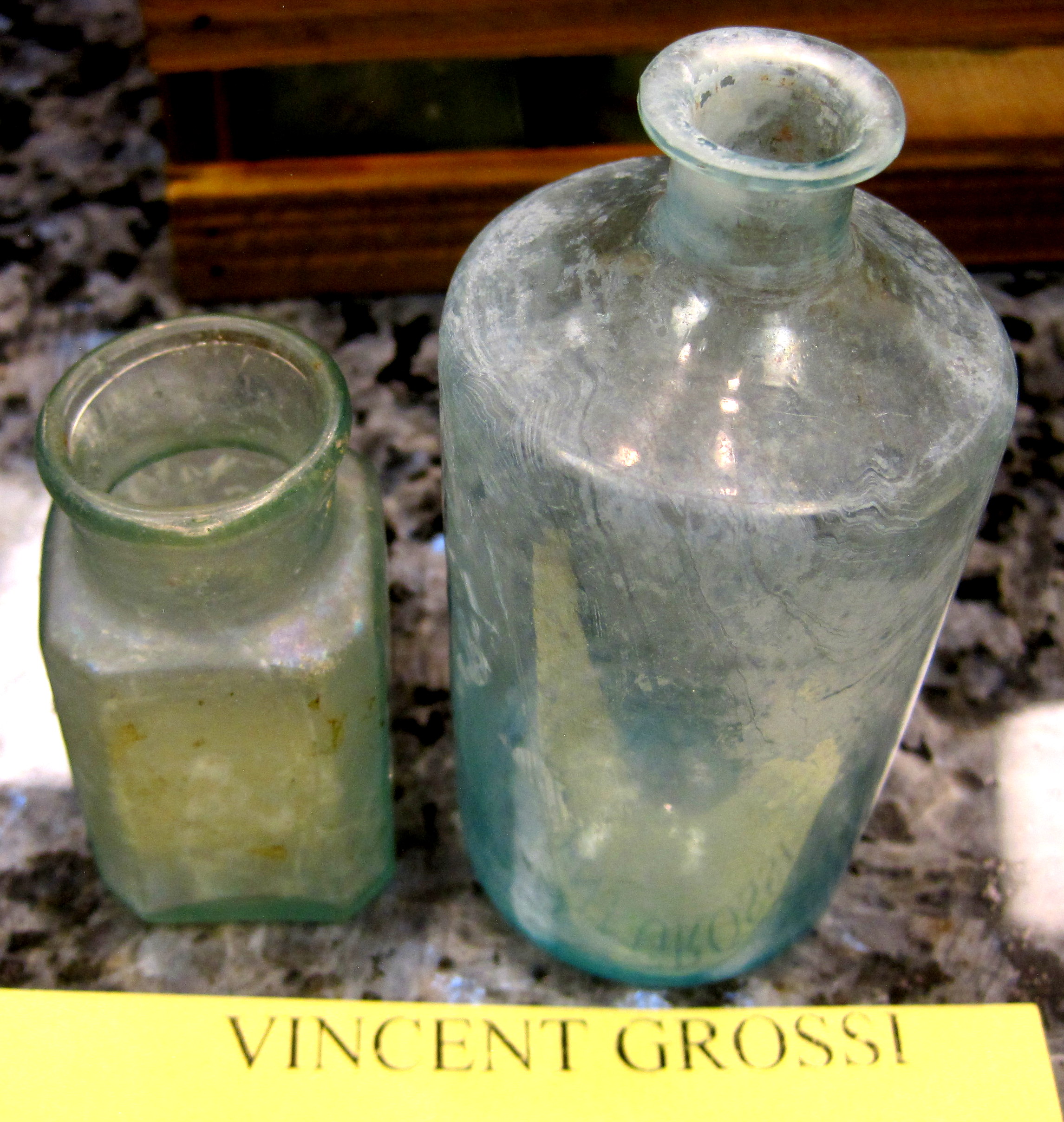 Kelly Bobbitt picked up some cool barbershop treasures recently! I'm telling you, this stuff took me right down memory lane! These were the large barbershop sized bottles. I think my earliest memories were from the barbershop! My first haircut was done in Allegan by a barber named Mr. Pierce. I remember he gripped my head so hard and jerked my head so violently. . . well I was never, ever the same again. For a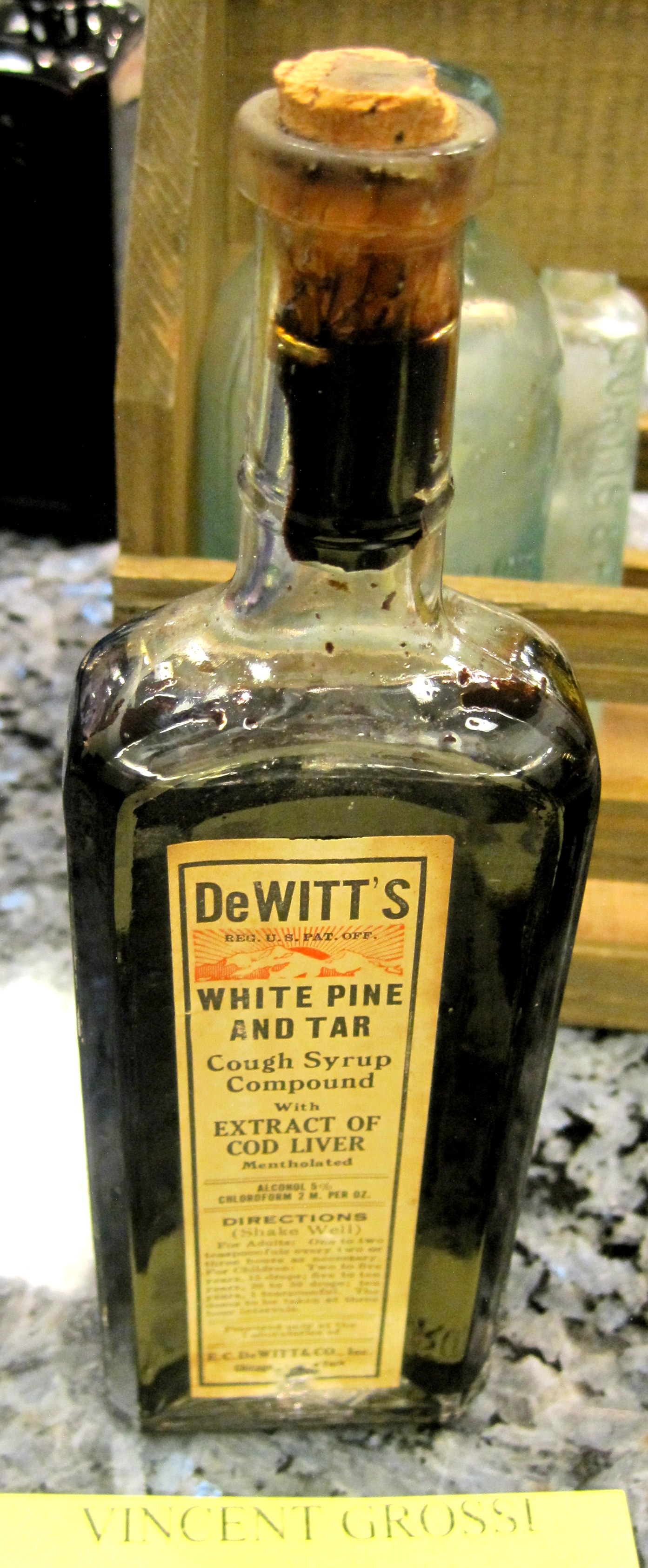 number of years my father cut my hair and he did a pretty decent job. I was maybe 6 or 7 and, even then, I understood the importance of fighting the girls off!
I loved going to the barber shop. I usually went with my grandfather and Joe Mario was the barber in Otsego. I remember when Joe said, "You are getting to be a big guy. I don't think we need this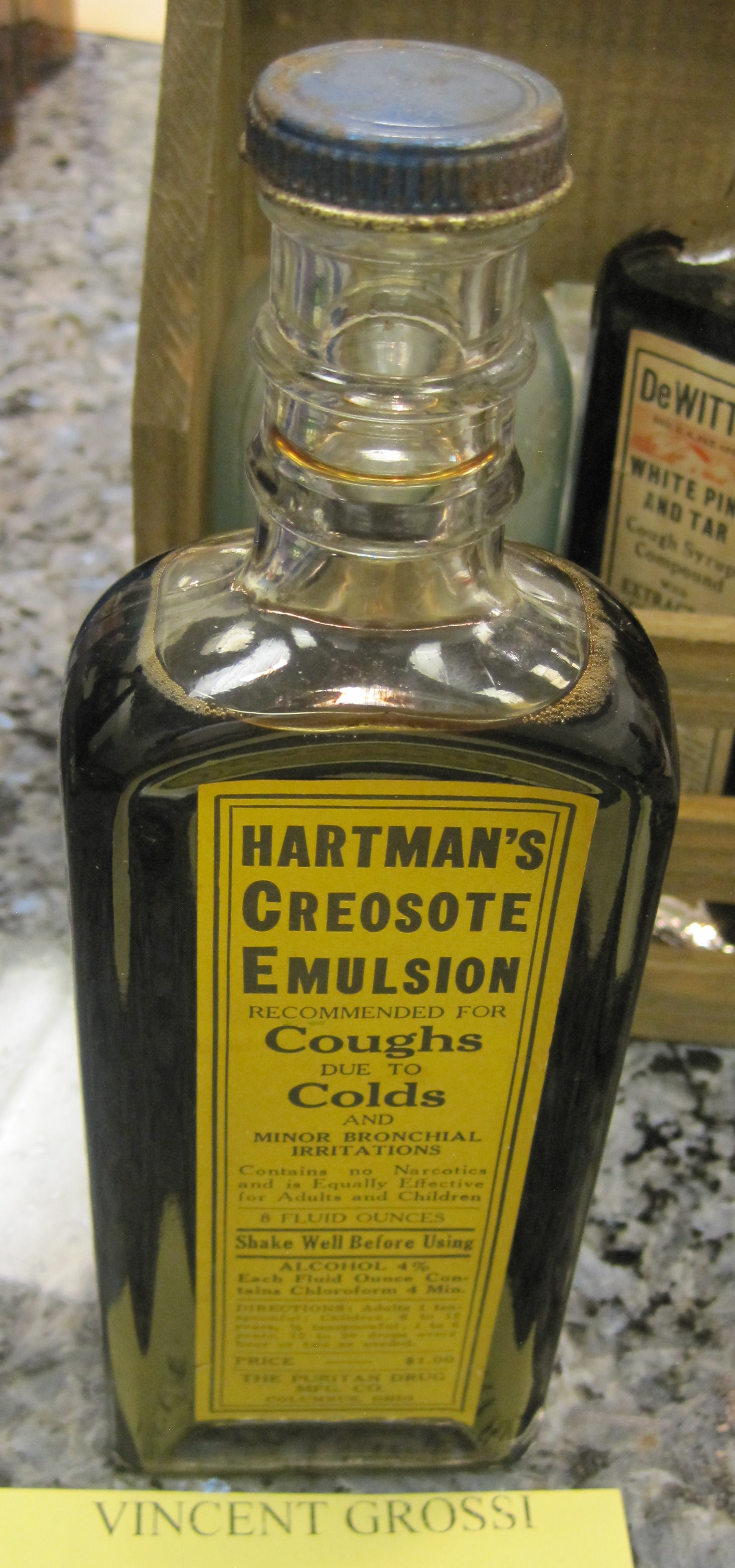 board anymore. If you were a little kid in a barber chair, you know about the board!
Kelly has a "with contents" labeled HERPICIDE HAIR TONIC for hair and scalp. The bottle has a paper label and is also embossed. Other bottles were FETCH SKIN PREP, COUNTRYMAN'S HAIR DRESSING, LUCKY BROWN HAIR DRESSING, BAKER'S HAIR DRESSING, JERIS HAIR CREAM, DR. ELLIS "COMB DIP" HAIR TONIC, DOT LILAC VEGETALE AFTER SHAVE.
Vince Grossi showed us some really cool bottles, as well as some local trade cards! Two of Vinces's bottles are small pontiled utility bottles. One is similar to the popular JOB MOSES bottle. The second pontiled bottle is what we have always called a "puff." Puff bottles would have been used for cream or ointment and are usually flared-lip bottles with super thin glass!
Puff bottles get their name because they are free-blown (without a mold) and
the glass blower used just one-puff to slowly blow the bottle as he shaped the glass with a paddle. They are never embossed because embossing requires a mold. Also, without a mold, there is no seam line. The pontil rod was attached to the bottom of the bottle to hold the bottle, as the glass blower shaped the lip.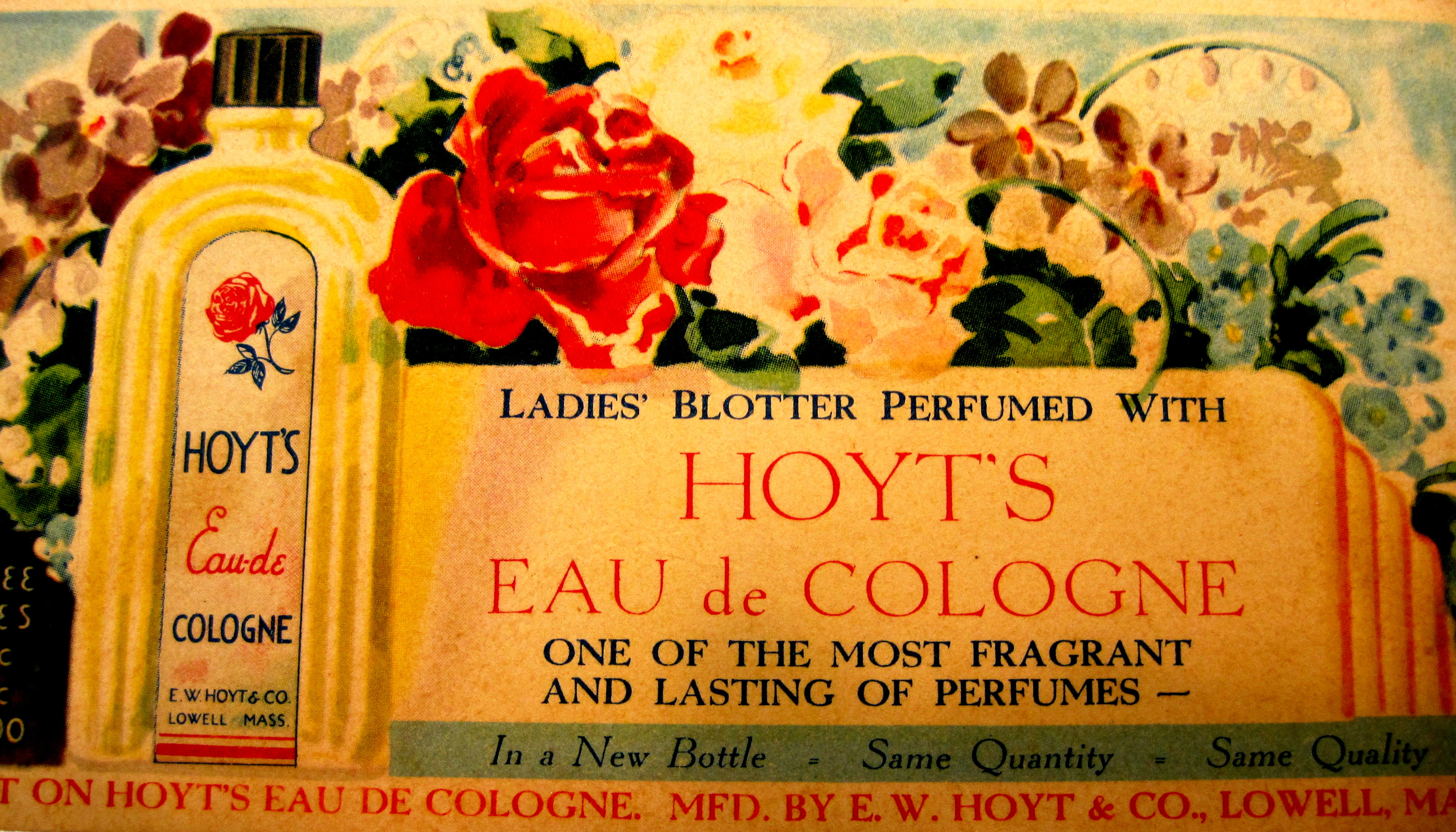 Usually they have a flared lip and some were finished with a smooth rolled fired-lip. You can always expect a crude unique shape to a puff; no two are alike. We have dug pontil pits where every last heavy glass bottle was broken, yet you still find whole paper thin puffs. I found a puff in a farm dump under a pile of field stones!

I have a number of these packed away somewhere because at one point nobody wanted them. I can imagine a glass blower worth-his-salt could produce one in under 2 minutes. Some artisan glass blowers still make these for decorative purposes. At one point, I had some digger friends saving the puffs, bisque doll parts, and marbles for me until they wised up! I really think the little puffs are neat!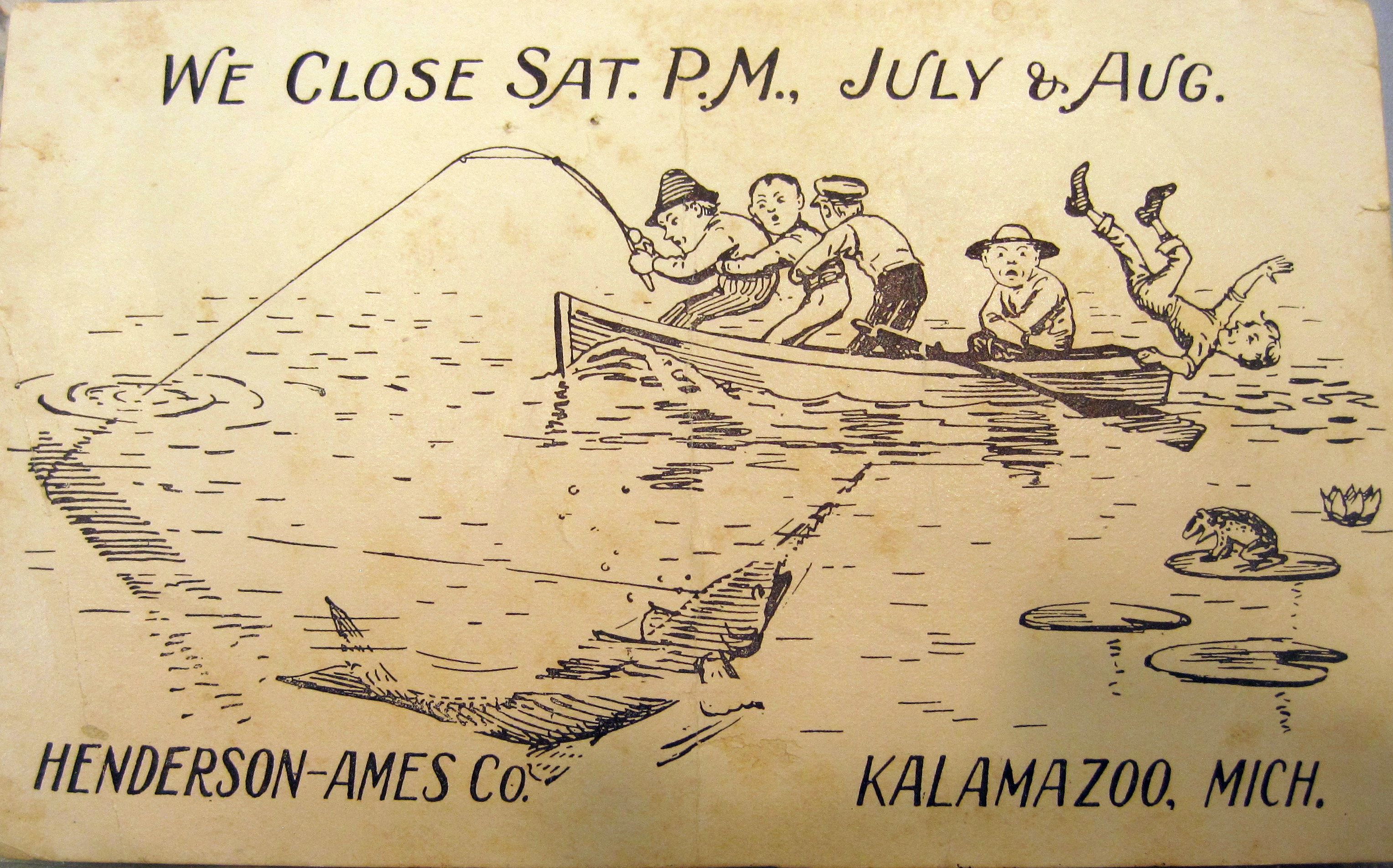 Vince had some neat labeled cough and cold medicine bottles at the meeting; DEWITT'S WHITE PINE & TAR and HARTMAN'S CREOSOTE EMULSION.
Do you ever wonder about the development of some of these products? I can see two guys in the laboratory, and first one says to the second, "Here, swallow some of this creosote so I can see what happens."
As the guinea pig lays on the floor motionless, the first says, "Looks like his cough has stopped."
As I mentioned, Vincent had some really cool local advertising items, which I will try to picture in the online newsletter.