A Time For Thanksgiving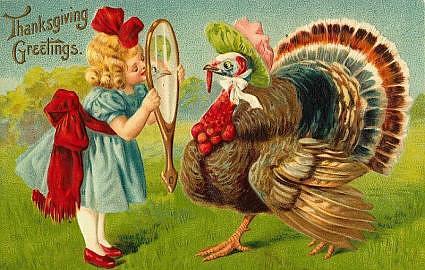 Hello Friends!

Here I am again, all you antique bottle lovers! I'm here to wish you and yours a bountiful harvest season, one overflowing with thankfulness.

The hardest part for me doing the newsletter is sticking to the subject of antique bottles, and I honestly do apologize for that.

Bob VanBeck had been doing the club newsletter back when we were meeting at the Methodist Church on Stockbridge. He needed someone to take over writing the newsletter for a short term.

I don't recall his reason, but I know it was compelling. So I volunteered to take over for a couple weeks. Well, that was 18 years ago.

Times have certainly changed, and so have some of us old club members. Last month I received a call from our beloved president, Chuck Parker. Chuck was sounding pretty much down in the dumps. I don't mean down in a bottle dump digging. He was emotionally drained and I could hear it in his voice.
Chuck has slowly been losing more and more of his mobility, and honestly, I have seen this happen many times in the lives of others. Independence is such a precious treasure, one that most of us take for granted. The old song said;


"Don't it always seem to go . . .
that you don't know what you've got til' it's gone."



I cannot tell you how much it is in my nature to wish I could take all the hurt away, but some things are in God's power and not mine. I have to keep reminding myself of that. But, clearly God's Love compels us to help our brothers and love our neighbors.

Just before the last meeting, I sent out a quick e-mail to the club members suggesting that they try to avoid bringing in boxes of bottles so that we could enter into a serious discussion about club business.

Chuck didn't ask me to send that message, but he had shared that this was his hope. And lets face it, when we plan a pizza night, we truly do have very limited time in the library.

We did get some important business done. Chuck was able to get some things off his chest . . . some very important things.

Because of Chuck's mobility problems, we decided at this last meeting; on future pizza nights, we will skip the library and meet directly at Bimbo's Pizza.

Chuck has served as President and treasurer for a very, very long time. In Chuck's case, what has been a simple job, has become more of a challenge.

I do know just how he feels, he sacrifices for the club and he expects everyone will do what is expected, as a team, to make the work load easy, and we should. The big problem for Chuck is, he running around trying to take care of the club's accounting and keep the club check book balanced and it is harder now, especially when just running to the bank to make a deposit requires help.

For example, one problem for Chuck is with people not paying their club dues on time. I don't want to sound ugly here my dear friends, but it is only $10.00! Granted, we are a not-for-profit group, and we do generate income from our annual antique bottle show, but still, if the club picked up every single tab, the club couldn't survive on $10.00 dues.

I have gladly donated about three days each month to writing a newsletter and publishing a web page. The hard-copy newsletter printing I have carefully whittled down to about $20.00, and another $20.00 to cover stamps, envelopes, and printing the envelopes. The club has helped me with money for postage, even though I wasn't asking for it . . . but what if I wasn't able to keep doing this?

I have been able to write off the newsletter costs and my working the show, and providing the show door- prize, all as advertising expense, which is justifiable. But now at age 68, I am drawing social security, and I dream of selling this joint someday.

Frankly, I don't think it is a bad thing for us to consider where our club goes in the future. I hope K.A.B.C. is around for generations to come!

One of the reasons I stepped up in the first place, is because I wanted to support the dreams of our founders, Ernie Lawson, Jack Short and Charles Parker, and I truly believed in what they were doing.

Lets face it, anyone can collect bottles without a club. But, to have that special camaraderie and accomplish those really big things, like the best antique bottle show in the state, it takes a real team effort. The key to a successful club is faithful attendance and to support each other. And yes, for me, meeting attendance is a big encouragement for each of us, to keep that dream alive.

I look at the club meeting attendance sheet as a list of friends of whom I am truly very thankful for . . . and I mean that from my heart.

I also know we have members who live far from Kalamazoo and meeting attendance is hard . . . we understand that, you matter to us as well! We are thankful for your continued support.

I can be such a knuckle head! It just dawned on me that part of the problem here is that I dropped the ball! And I didn't include the club due's reminder this year! I am enclosing one this month. If you have already paid, thank you!

Some of you receive a complimentary newsletter which is given free as a courtesy.


KALAMAZOO ANTIQUE BOTTLE CLUB
MEMBER DUES
Club Dues 2019-2020 Membership Year
Make Check Or Money Order
payable to: K.A.B.C.

Mail to:
Kalamazoo Antique Bottle Club
607 Crocket Ave.
Portage, MI 49024


Include the following:
Name______________________________________________
Address____________________________________________
City_______________________________________________
State_______________ Zip Code______________________
Phone Number_______________________________________
E-Mail________________________________________ _____________________________________________




---
Time Change

With this time change, I found myself getting up way too early. So instead of my usual bowl of flakes, I stirred up a large helping of biscuits and sausage gravy. My father loved biscuits and gravy!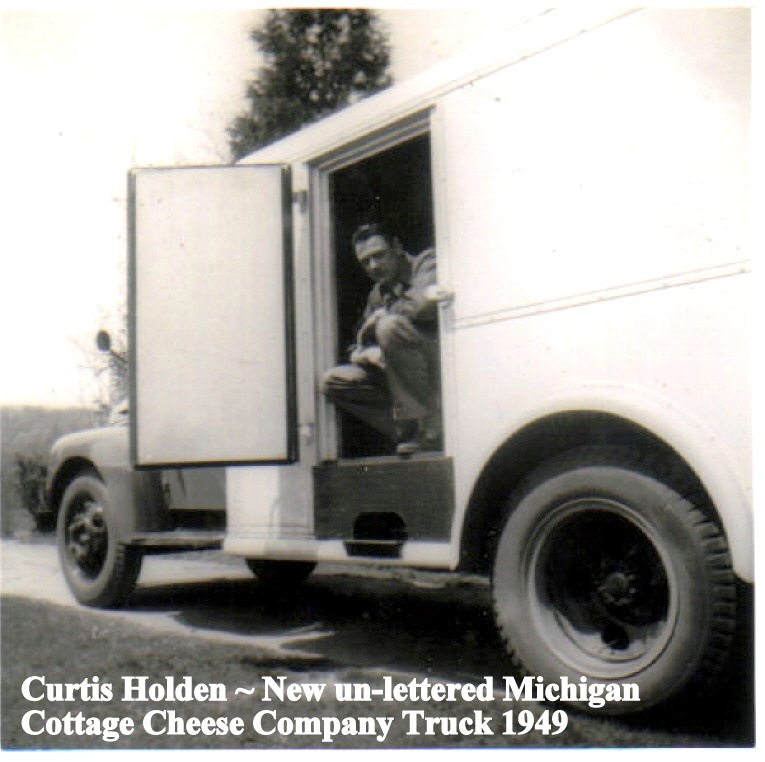 When I was a young boy, my father was working as a route driver for my grandfather's company, Michigan Cottage Cheese. Dad worked as a driver in the late 1940's 50's and into the early 60's. That was also true for my step- father, Howard Norton.
Back in the day there were no special insurance mandates prohibiting a driver from having a take-your-child-to-work-day. Some of my earliest, happiest memories were spending time with dad on the cheese route.
Many of the cheese routes were over-night routes. Remember, back then we didn't have the superhighway systems, and the trucks were primitive by today's standards. The Ford V-8 powered trucks were rated at 85 horsepower with a top speed of 45 MPH! Some were six cylinders with even less power!

The route I most remember, ran down around White Pigeon, Sturgis, Burr Oak, down towards LaGrange IN and Angola IN.

The drivers were not teamster drivers, and most certainly not high- rollers. Many truck drivers just squeaked by paycheck-to-paycheck. When you stopped into a truck stop, Biscuits and Gravy were the cheapest breakfast on the menu! An order of biscuits and gravy along with a cup of coffee could be purchased for less than 35¢. Actually the gravy was whisked up using sausage drippings which was all but considered waste. I love biscuits and gravy!

In the mid 50's some of the cheese plant employees had stirred up a labor dispute. The entire thing became very heated and finally it had reached a point where my grandfather had to put his foot down. He locked up the plant and just shut it all down! He had worked so hard building the company and was very proud to provide so many families good jobs.

Finally, he worked with the employees by offering different ways to make a better work place for everyone.
My Stepfather told me the drivers, working the overnight routes, got an allowance to apply for a room for the night, breakfast and dinner. As he recalled, the meal allowance was $2.80 per day.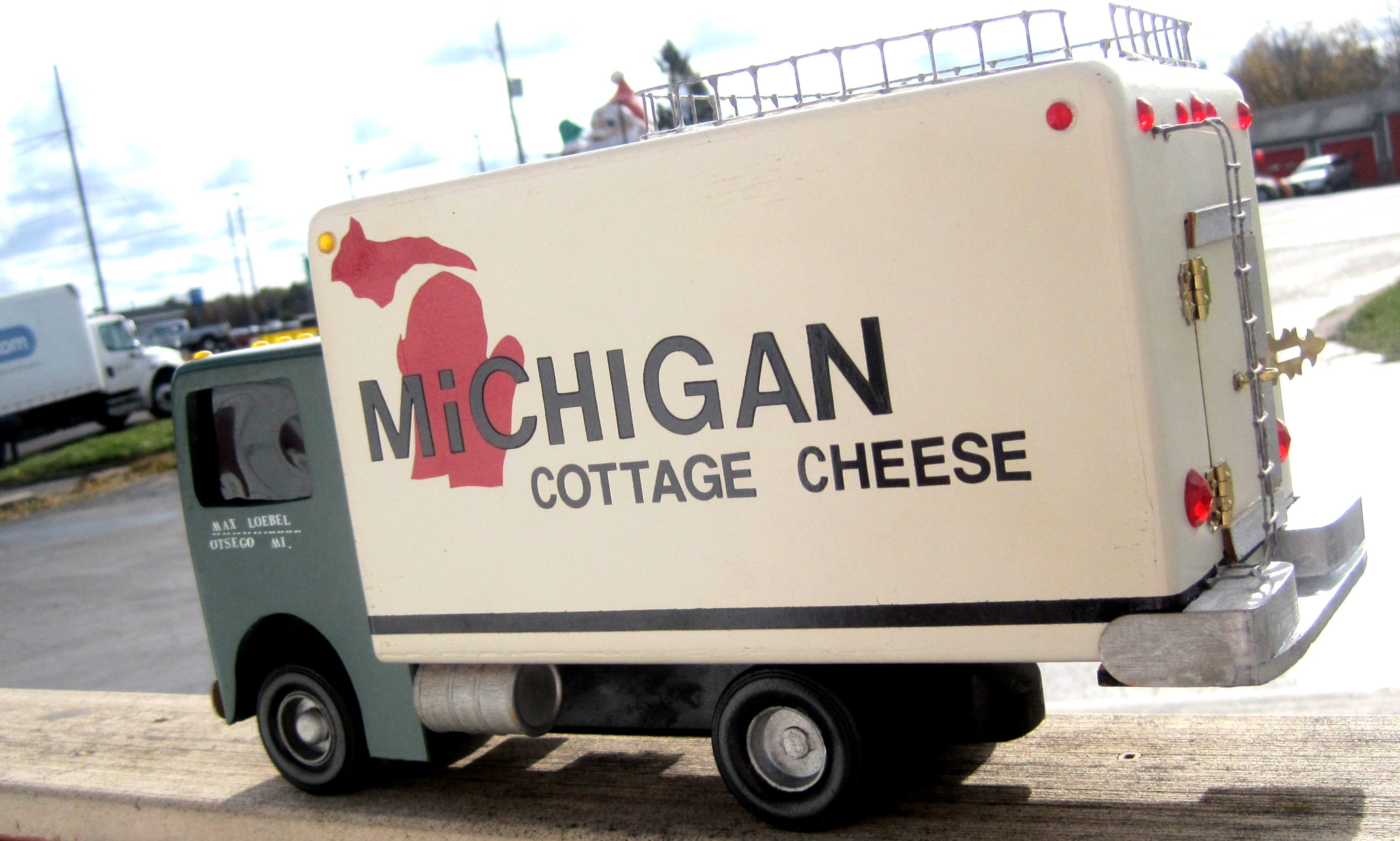 Hod said he was on the same route down to Adrian and back for eight years, and there, he stayed in a boarding house in town. He remembered it was a three-story concrete building. When he checked in, he took an old-fashioned elevator up to his floor with the old brass folding door.

After checking in for the night, he would go back down and out the front door, where there was an outside entrance to an Italian Restaurant just below street level. I am certain a plate of spaghetti cost next to nothing.
Just a few years back we were in Olive Garden and spaghetti was the cheapest thing on the menu and it was $13.00! Hod looked at me and said, "I could make a bathtub full of spaghetti for $13.00!"

Another thing the drivers had received, besides two paid meals each day, were laundered uniforms and white dairy lab coats. Under their lab coat the driver had his leather holster on his belt, where he carried his self inking price tool!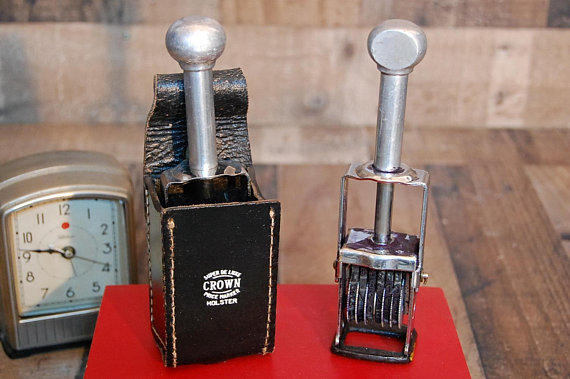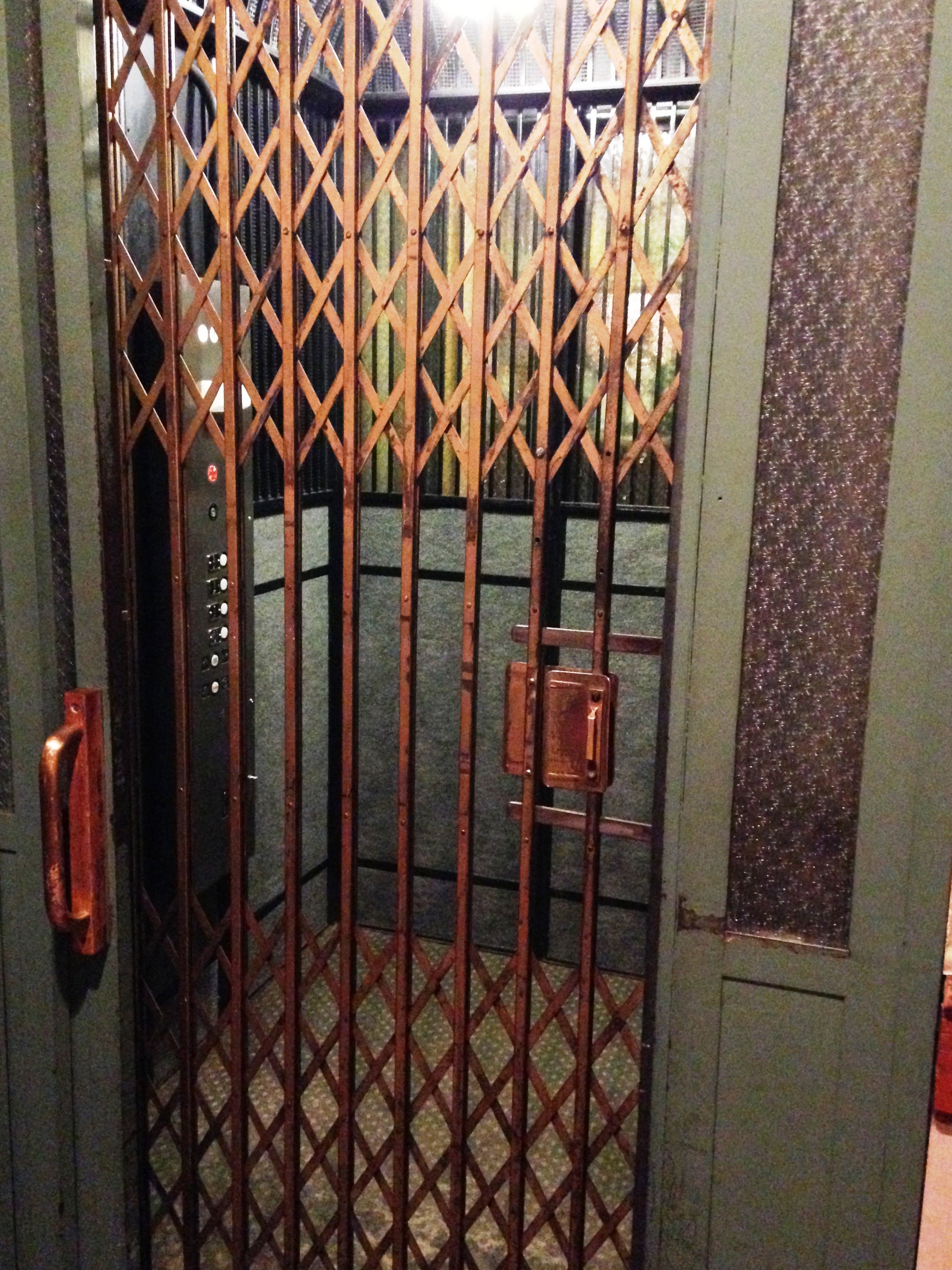 Hod told me that they always tried to find a hotel near a gas station or service garage so they could plug in the truck and run the refrigeration cooler overnight.
I remember back when I rode with dad, we were on the road very early. Very often we were filling the store coolers with product before the store had even opened.
I remember, the driver went to the store office and was paid cash on delivery. Times have changed! We have all seen those signs "Driver does not carry cash!"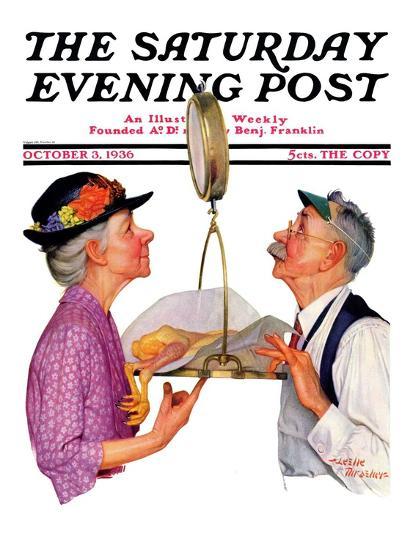 Dad told me of one store where they kept a can of peas behind the cash register. Everyone who checked out paid for that can of peas. From time to time some careful shopper would go over her receipt and see that she had been charged for a can of peas that she didn't receive.
She would storm back to the store, over to checkout with her receipt in hand, ready to point out the mistake. The clerk would respond,
"So you are the one, reaching behind the till for the can of peas, we wondered who left this!"

Last Meeting

I am running behind because I have been devoting so many hours to leaf cleanup! If you count all the giant maple trees which drop in our yard, including our own it totals about 8. We took 5 of them out over the years! My wife was recalling one year she filled 42 large yard waste bags!

The list of names I have from the last meeting includes: Vincent Grossi, Mary G. Hamilton, Susan Anspaugh, General Charles H. Parker, Kevin Siegfried, Ron Smith, Tim Hayes, Madison Holden, Debbie Holden, Kelly Bobbitt, John Winkler, Ed Nickerson, Scott & Lorri Hendrichsen, Dale Roof, Allan Holden.

To what do we attribute such a nice sized list of wonderful people?
2 - Ham, Pepperoni, Bacon (heart stop)
2 - Sausage, Mushroom, Black Olives
1 - Mushroom, Black Olives
1 - Sausage, Mushrooms

What good eating! Unlike when Jesus fed the multitude, there were no baskets of leftovers to gather up!


Kevin Siegfried displayed a nice amber blob top
HINEKEL BREWING COMPANY
beer bottle with beautiful flowing script. I found a clear one posted on e-Bay for $89.00!
He also showed a clear SILBERT COMPANY medicine bottle from Cleveland OH, it is embossed with balance scales. He also displayed a beautiful ornate cup an saucer. The cup sits on a leaf shaped base and the cup is in the shape of a figural tulip. It had a sticker CM-INC, CHADWICK Japan.
Scott Hendrichsen displayed a clear MARVIN BROS & BARTLETT COD LIVER OIL, MANUFACTURED at PORTSMOUTH NH.
Scott found a real neat brown glazed stoneware spittoon! And he also brought in a wonderful group of early recently dug medicines which did not photograph well enough for me to read.

If I could ask anything in the way of help, it would be for you to jot down a list of the names of your best bottles you are bringing. There is usually enough to read in the photos so that I can match them up with your bottle. Sometimes I cannot see the embossing, even in a high resolution picture, but I can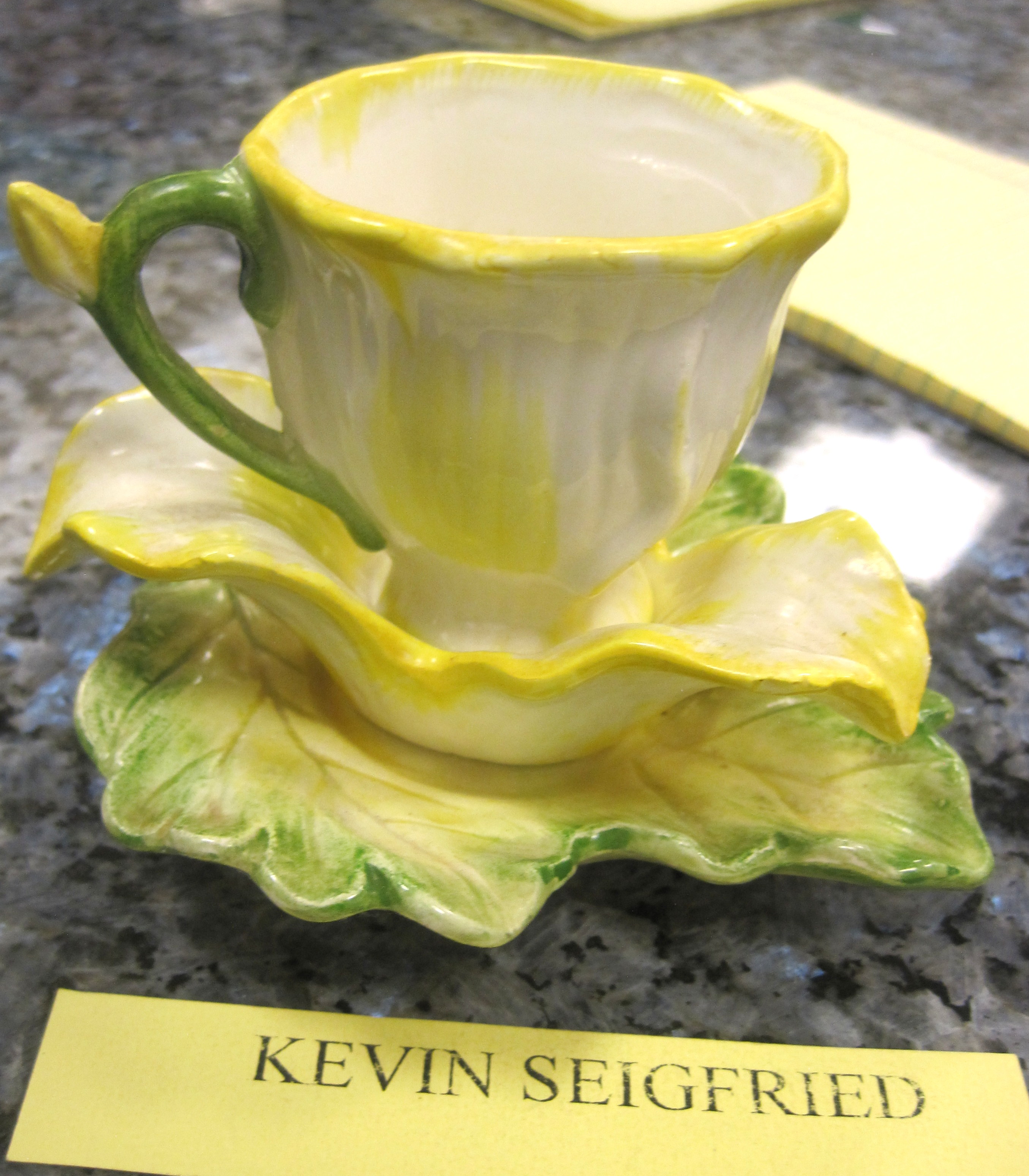 take a guess and try to Google it. Sometimes I make a lucky hit. But I can tell you that really burns up a lot of time! So please help me out where you can.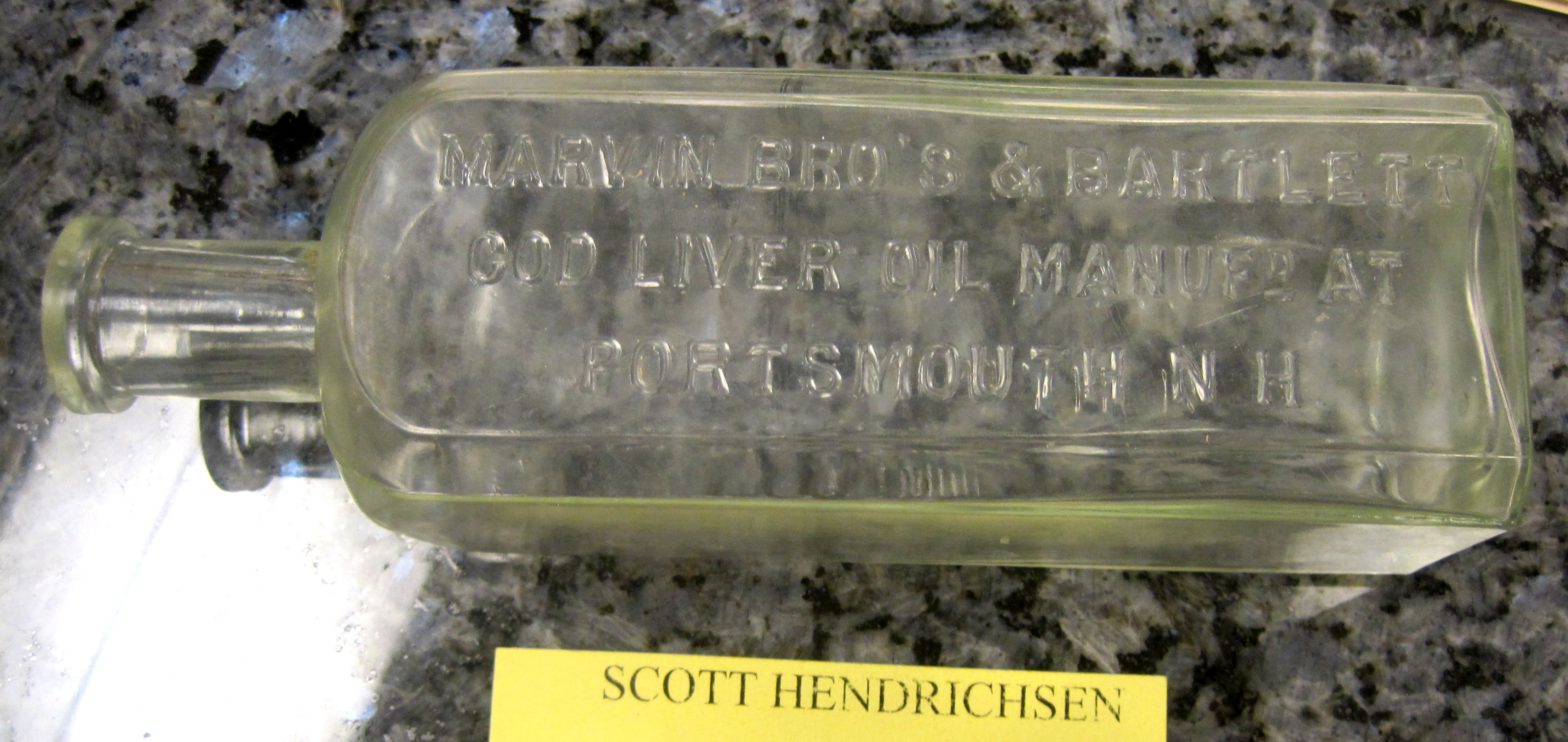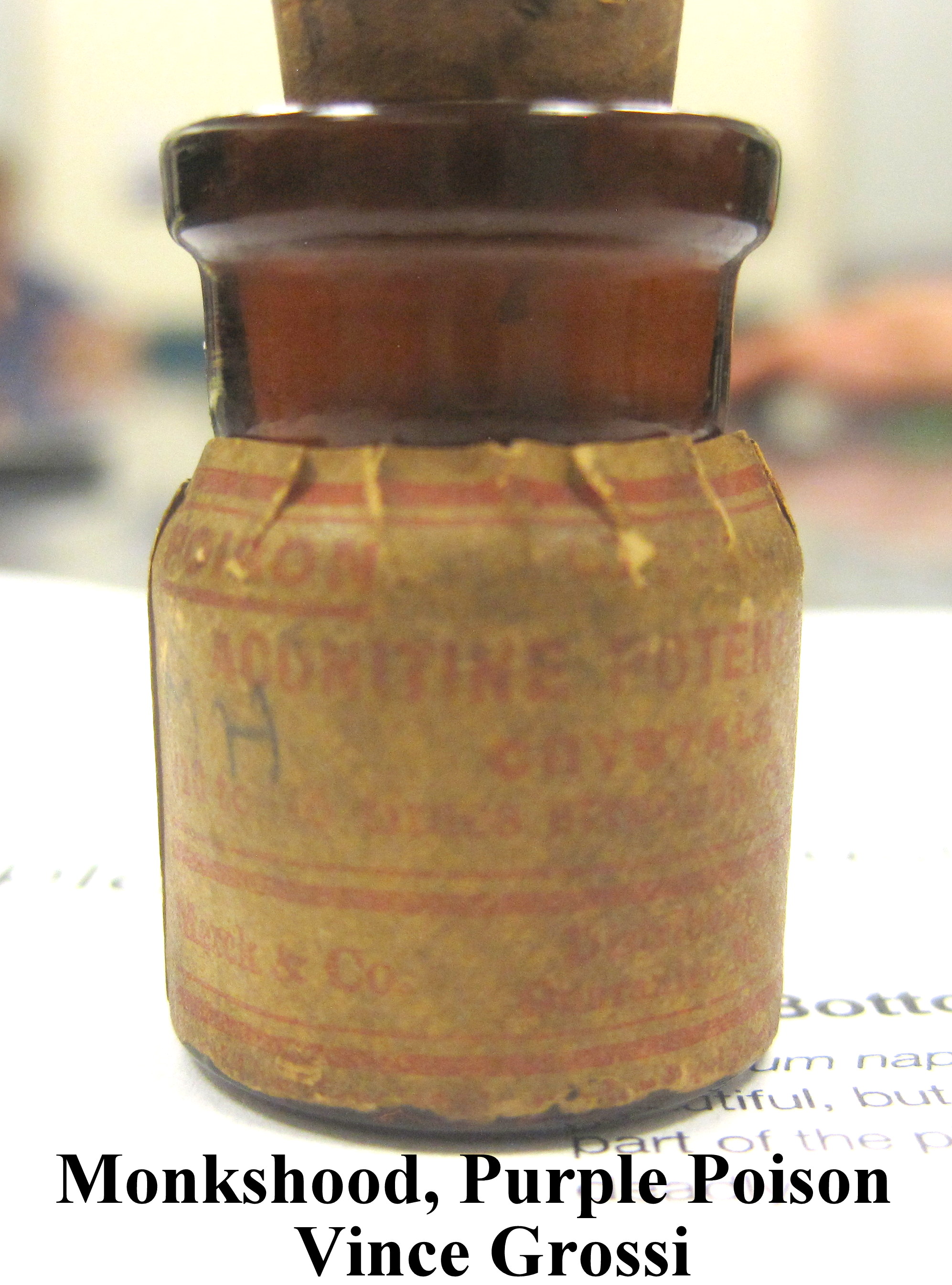 Vincent Grossi had some awesome treasures, as usual. One that blew me away was a tiny labeled bottle of "Aconitum Napellus" derived from a plant know as "Monkshood" also called "Purple Death!" This poison was used in ancient times on arrows and spears for battle! (It was too deadly to use on poison darts!)
It can be found in North America and children have been killed by just coming in contact with it! Did you know that?

This segment didn't get into the print copy of the newsletter because I couldn't read the label so I brushed over it.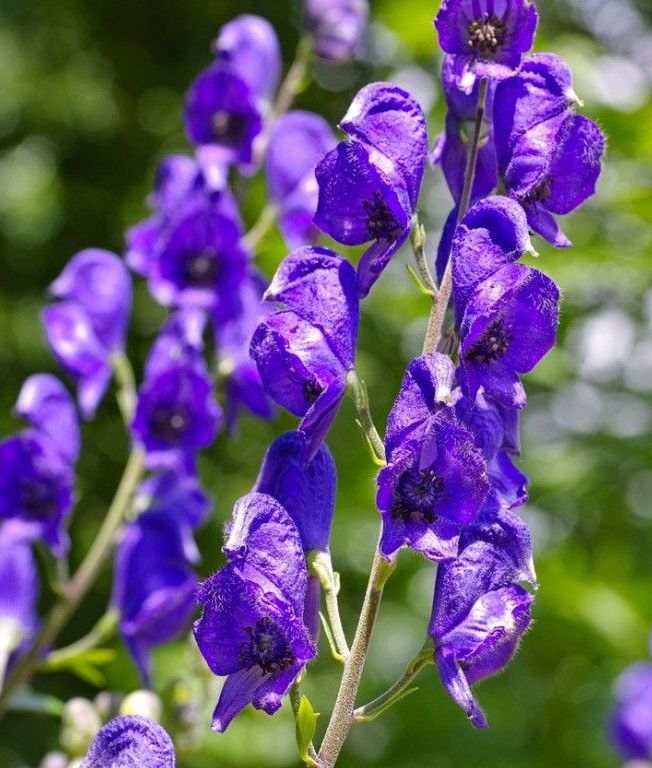 Marked symptoms may appear almost immediately, usually not later than one hour, and "with large doses death is almost instantaneous."

This picture of 'Monkshood,' are pictures I took along the Kal~Haven trail! I had no idea what I was really looking at!

Death usually occurs within two to six hours in fatal poisoning. In severe poisonings pronounced motor weakness occurs and on the skin contact, sensations of tingling and numbness spread to the limbs.

The main causes of death are ventricular paralysis of the heart or of the respiratory center. The only postmortem signs are those of asphyxia!

So, why did science look for a reason to use this wicked stuff? In medieval Europe this was believed to be the only poison that could kill werewolves!
Ancient Romans used it as a method of execution!
But, when this product was bottled as a salve it was applied to the skin to slow the heart rhythm in cardiac patients.

It is like I have always asked you folks. What was the process during development, "Here Ralph, I may have discovered something here, rub this on your skin and see if it helps. Ralph? Ralph? Can you hear me Ralph?

In Europe
anyone growing A. napellus could have been legally sentenced to death!
So the next time Vince passes something around the table, remember you heard it here first!

---
Some Thoughts


What and amazing year this has been weather wise. I haven't personally been out bottle digging, isn't that sad. But, this wet spring and summer has been really good for metal detecting! When the ground is moist, it is clearly very easy to dig and the ground moisture keeps damage to the grass at a minimum.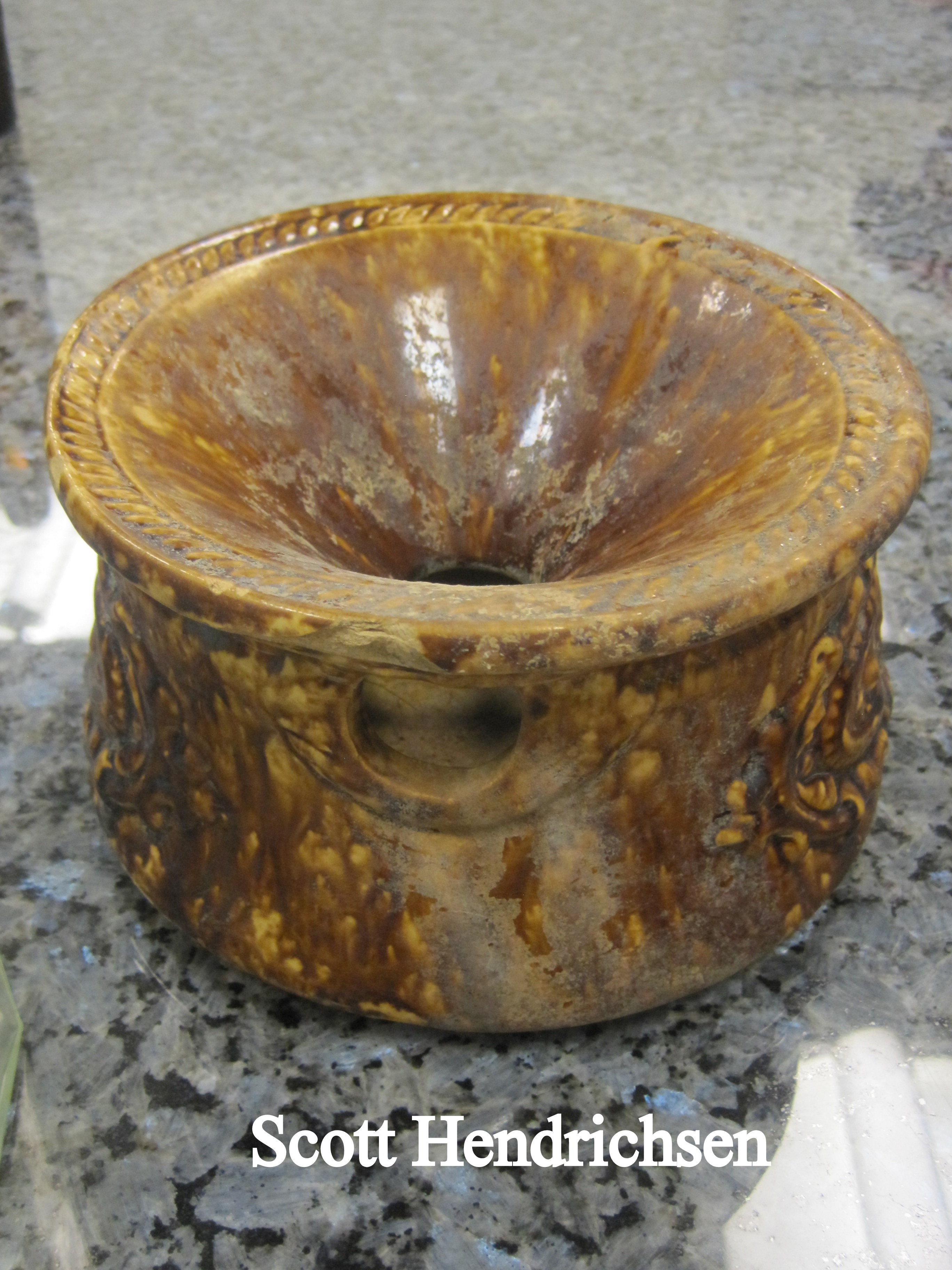 In many ways, a metal detector really benefits from wet ground. A metal detector is a close cousin to a citizen's band radio "CB."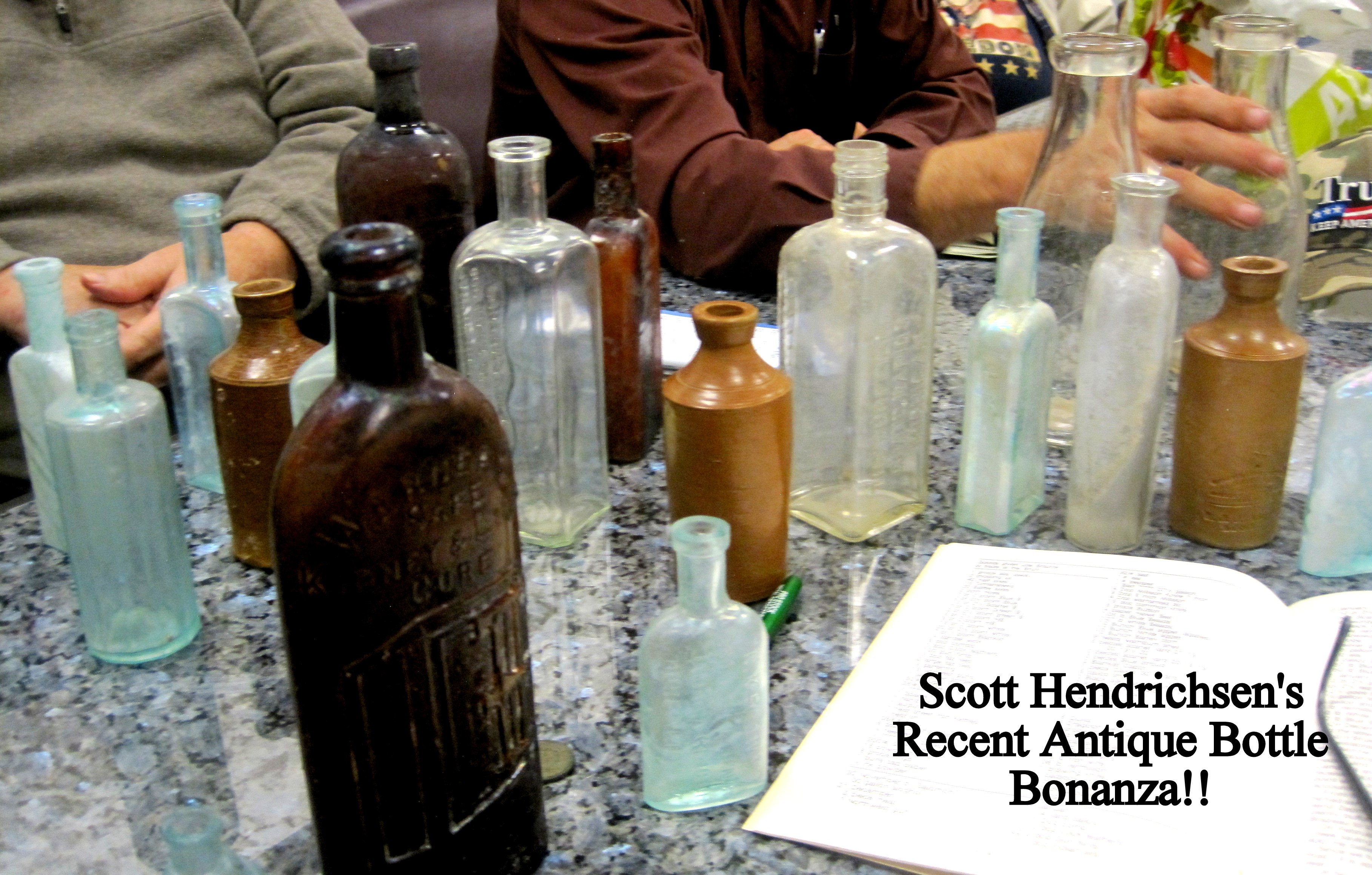 The bottom 'disc' or search coil is a type of antenna, which broadcasts out a radio signal that penetrates the soil. When any metal object enters that radio field, it causes and interruption, which the receiver side of the coil senses then triggers an audible response.


As the metal detector circuitry was refined over the years, the disruption to the radio-field, caused by that passing metal target, can be measured. Many of the most common targets have a consistent measurement, or "Signature" as I like to call it.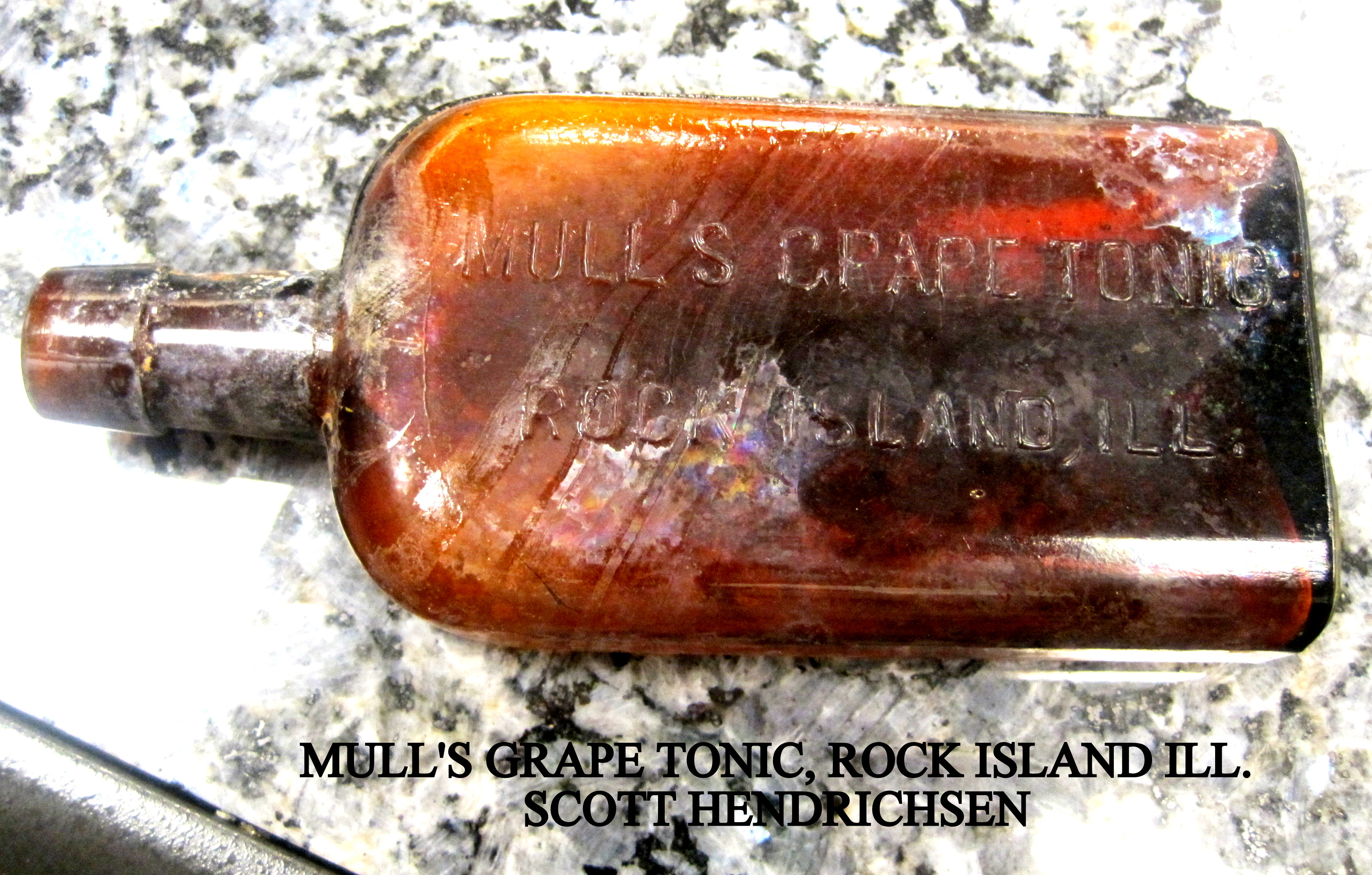 Going even further, today the target signature can be assigned a number value. For example a U.S. Nickel can read 52 on certain detectors. A modern zinc copper-plated 1¢ could read 68 when a solid copper wheat cent could read 76.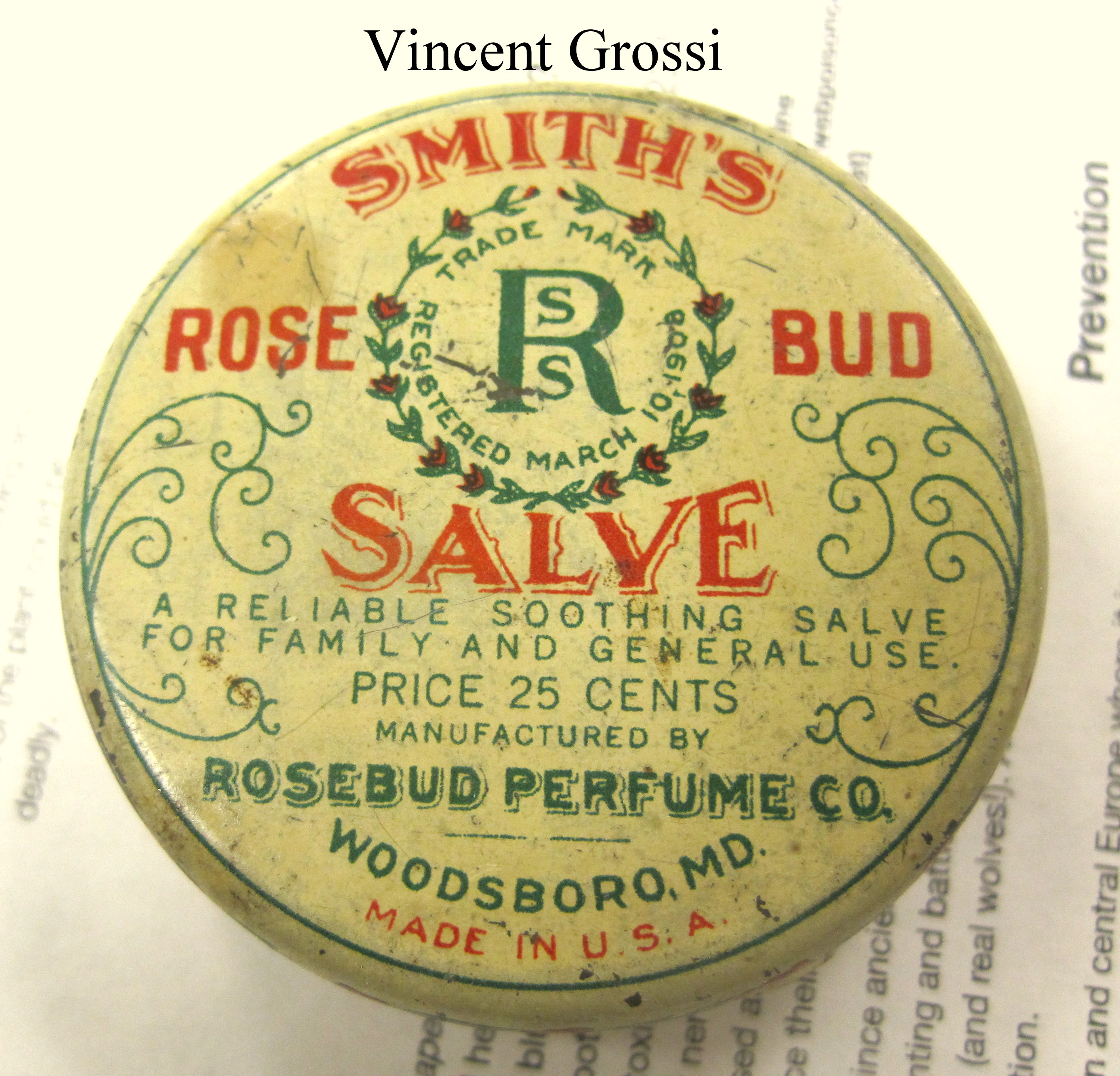 Even though the 1800's Indian head penny is also solid copper, same size and weight, it will read somewhat lower, around 70, because of the impurities in the copper not removed by the primitive refinement process.

When a metal item has been in the ground for very long time, the target begins to oxidize. Some metals, like iron, are seriously affected by this corrosion. Copper holds up much better than iron, and silver keeps its good looks unless it is exposed to very high acidic conditions. Gold on the other hand will withstand very harsh acid conditions.

One old fashioned way to grade gold, was with different strengths of acid. With the weakest acid found in a gold test kit, 24-K, 18-K, 14-K, will not be affected. However when the weaker acid is used on 10-K gold, it will trigger a response, usually by causing a color change in the drop of acid from clear to dark gray or black.

If in testing the gold the mild acid doesn't show a response, you go to the next strength. If that doesn't show a response it proves the item is better than 14-K so you try the next stronger acid. It you get a response from that, your item is 18-K.
Well, you get the idea.
When a metal item has been slowly oxidizing in the soil, this actually starts a chemical reaction which creates a mild electromagnetic field or aura which we call a "halo."
Whatever you call it, the metal detector sees the target as something stronger than usual, and it is almost shouting! "I'm here"
My point about moist ground is that the halo is much stronger when the ground is wet. This makes it much easier for a metal detector to see a target at a greater depth.

People almost always ask me, "How deep will it go?"
That is a hard question to answer because there are so many variables, like soil makeup, moisture, type of metal etc.

If I say, "this detector will detect a small coin at 7,"
And, the user buries a small coin at 7 inches. He may be lucky to hear it. However, if a coin had settled in the ground over time, and it reached a depth of 7 inches, it would produce a clear and definite response due in part to 'the halo.'

Some ground itself can halo when it is damp, for the same reason! Instead of a metal target, it can be magnetite or 'iron mineral' or even conductive salts. In ground like this, you pull back on the detector's sensitivity so you don't overdrive the soil and reflect off from it, instead of penetrating the soil.

---
My Editor

Some of you may have noticed that I have lost my editor, Debbie my wife. Madison has moved in with us and we are home schooling her for 11th grade. I help in computer class, and Deb handles everything else. She is a little too stressed to be confronted with this newsletter mess. People have told me I am a good writer which is not true! I am a very poor writer! I am a good story teller!
I understand there are online editors I can pay, and I might have to go in that direction. Thanks for your patience.
This Month
We are moving right into the season of Thanksgiving and I am so very thankful for each of you.

For a theme this month, let's bring in seasonal bottles and recent finds.

We have been having fun getting mountains of leaves raked up and all of our winterizing done. It has been difficult getting a news letter written. I am hoping to see you at the next meeting. For those of you who read the newsletters in far away lands, thank you for supporting the club.

---
The Kalamazoo Antique Bottle Club
meets at the main downtown
Kalamazoo Library,
315 South Rose Street, Kalamazoo, MI
We meet on the third floor in the conference room.
This meeting is Tuesday, NOVEMBER 12th.
Meeting starts
7:00 pm.
For questions
To The Many Faces Of Treasure Hunting