A Time For Thanksgiving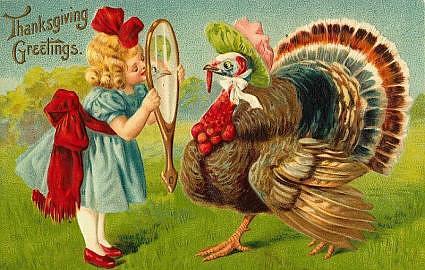 Hello Friends!

Here I am again, all you antique bottle lovers! I'm here to wish you and yours a bountiful harvest season, one overflowing with thankfulness.

I know how hard it is to be thankful in today's world. I think most people will agree 2020 can leave at any time!

What a year of grief, hurt, sorrow and pain! Don't give up! Our forefathers lived through far darker days! Hang in there, we got this!

Vince Grossi, Kelly Bobbitt and I, all tried to find the club a meeting location. That hasn't been easy, not at all! The Kalamazoo Library is currently out of the question for the foreseeable future.

Well, it looks like Kelly's perseverance has paid off! We have a meeting room reserved for November 10th at the Otsego area Historical Society Museum at 7:00, located at 218 N. Farmer St. Otsego, MI 49078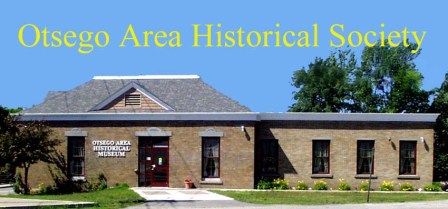 I am sure we will be observing the usual Covid-19 precautions like social distancing and a mask, so be prepared for that. But hey! You missed me right?

Chuck's daughter, Susan, was pretty well overwhelmed with clearing out her parent's home so it could be quickly be approved for sale. The last I heard Chuck's grandson was hoping to get a VA loan to buy it, which would sure would have made Chuck happy!
I do know, for the last few years, Chuck had been doing several updates on that house, and, I personally loved that neighborhood! It certainly would make someone a lovely home!

While they were clearing stuff out, I gathered up most of the club's bottle show gear and the hospitality suite stuff. Also, Susan gave me the stuff in Chuck's briefcase pertaining to the club business. Frankly, I haven't had time to go through that material.

I am simply holding the club materials until we decide how we are going to move forward.
If I continue running the club's web-site, and doing the newsletter, that is almost more than I can handle right now.

I would think; to fill the shoes of Brigadier General Chuck Parker, it will actually take 'two' very devoted people. One for President, and one for Treasurer? But what do I know??? Perhaps one person can manage that?

Anyway, we need to get our group together as a club and "spin the bottle". . . pardon the pun.

I haven't gone through the checkbook, but something makes me wonder if Chuck didn't tell me we were prepaid for the library?

I found a lightly used metal detector hard-shell case, to put the club business stuff in. I will bring that to the meeting. I do know there is a checkbook, and besides Chuck, Scott is the other name on the club account.

I recently attended a planning board meeting for the metal detector club. We held that in a meeting room inside of the Main Street Pub on Gull Road. That got me to thinking, "Maybe there is hope for us to find a meeting place!"

I tried to contact Latitude 42 Brew Pub, but somehow my e-mail failed. Next I spoke to Kevin about the Brew Pub idea and he brought me back to reality. Those places welcome groups to generate food and drink sales. Well, I can't see much of that that happening.

I am hoping we can get back into the downtown library for Mary's sake. Also, we don't want to be too far from Bimbos!

I contacted our good friend, Matt, down at Bimbo's to tell him about Chuck's passing. I know that he thought the world of Chuck, as we all did. He is looking forward to seeing us soon, and I can't wait until they open up the inside dining.

Kevin Siegfried suggested we have our December meeting at Bimbo's, let's hope that is possible!

Mark McNee stepped to the plate to help Susan and Lori out in putting a value on Chuck's bottles and other collectibles. I also learned that Scott Hendrichsen was blessed to purchase his beautiful collection!

I have a couple items that I want to sell for the family.

For the last few years, I donated a White's Treasure Master metal detector for raffle prizes. A time or two over the years, the winners ended up selling those detectors back to me for the cash. I don't mind doing that.

When we promote the prize detectors, we state the value at full retail. So, when we state it is a prize package worth $350.00 that is clearly not my dealer cost. When they learn I will pay $198.00 for it, well, that lets a little air out of their tires.

One of the drawing winners contacted Chuck about selling the White's Treasure Master detector back. Chuck then called me and asked, "What would be a good deal for both the contest winner and for me, because I would like to keep this one for myself."
He said, "After reading everything you said in the newsletter, well you know, about how good these are, I wanted to win it!"
Of course I wanted to encourage Chuck. I said, "Chuck if you own this detector, even your old Chevy pickup will run better and the fan belt will stop squeaking."

So, here I am, I have a nearly new White's Treasure Master metal detector for sale in perfect condition for $250.00. On e-Bay they are priced at $350 + . I held off doing anything with it because I figured I would offer it to the club members first, as I think Chuck would have wanted that.



I also have Chuck's beautiful wood frame bottle polishing tumbler. It appears to be professionally built. I don't think it has been used much . . . if at all. I would buy it myself , but I already have two, two that I don't use. I will have it in my truck at the meeting if you would like to check it out.

FEATURES: It has an adjustable speed control. With square corner bottles, or with oval shaped flasks, the best speed is about 40-50 rpm. The round body bottles are best run around 55 to 60 rpm.
The 4 bearing pillows are mounted on adjustable legs. If the rollers are not level, the barrel will want to walk (track) to one end or the other. This system can be easily leveled.
The drive rollers are runner sleeved so larger heaver canisters will get traction.
We only found the one polishing canister, but they are very easy to make, or you can order them through the Jar Doctor.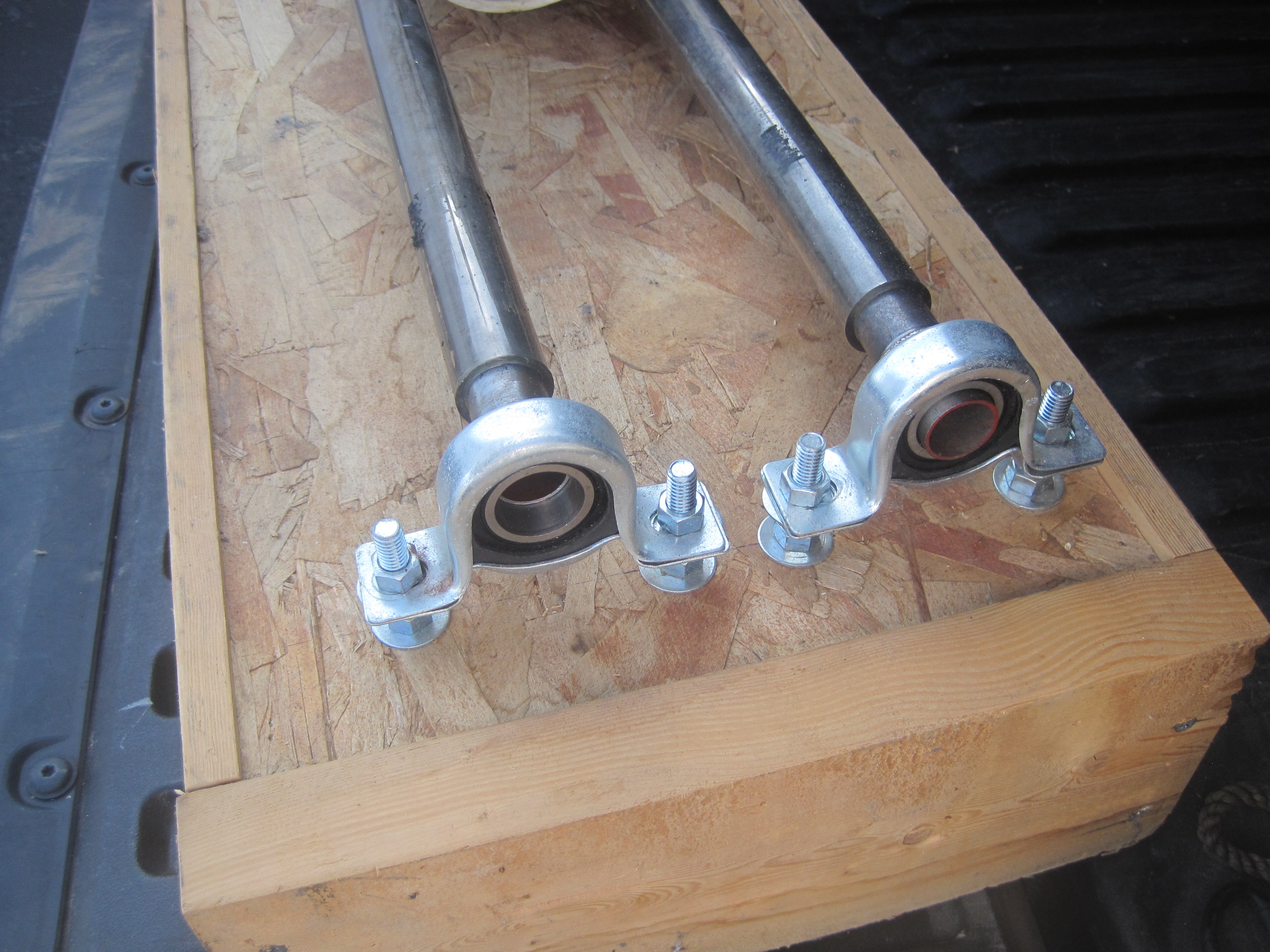 Speaking of raffle prizes, we need to give the 2020 show raffle detector away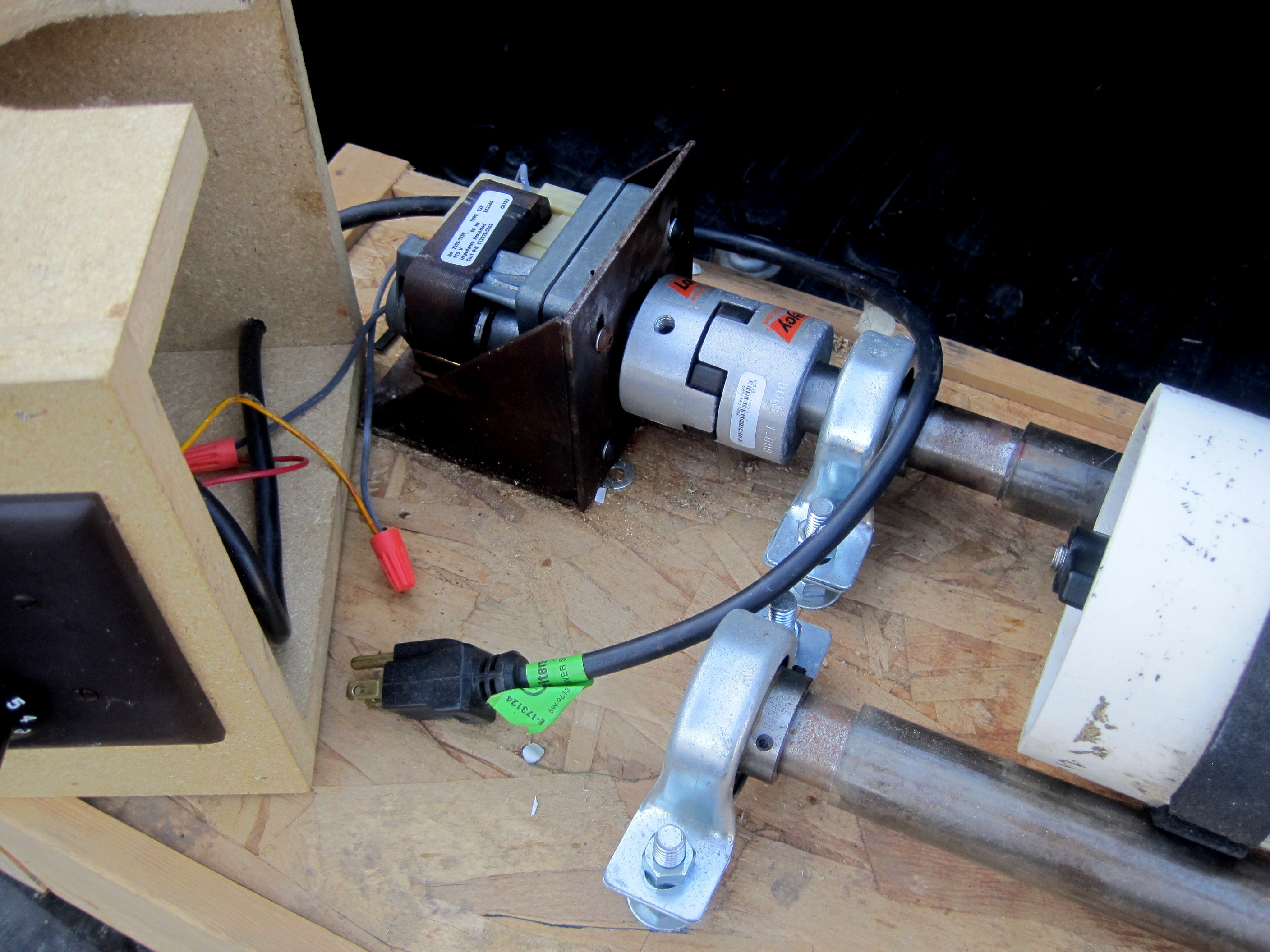 sooner or later! I have kept that prize detector on display, along with the drawing tickets for sale in my store.
I don't even have to say a thing, people will read my sign 6 for $5.00, and say, "I will take $5.00 worth of the raffle tickets.

Also, in the club stuff that I got from Susan, there is a envelope with money from tickets Chuck sold. You guys should also have some tickets and sales money? We need to make a plan to have a drawing!! Or, maybe should we keep plugging away and draw for this detector package at the next show? Think about it.

I noticed, right up until the night before he passed away, Chuck was prepared to live. He had sold a lot of raffle tickets! I am thankful, that even though he was unable to walk or run, here-and-there, he didn't suffer for months in a nursing home.
I cannot tell you how much I miss Chuck.

When my father fell 14 feet from a ladder, even though I was able to restart his heart and breathing, the trauma doctor took me aside and said, "We can keep him alive with machinery for as long as needed, but for all practical purposes he is brain dead. He will no longer function on his own."

I had them pull the plug. My Father was a devoted Christian man who dearly loved the Lord and reflected that love . . . in less than a half hour, his soul was joined with his Jesus. I often wonder if he wasn't already there?
There was not one sliver of doubt in my mind where his soul went.

When arranging for his funeral I was asked if I would like people to sing anything special. Immediately I thought of one song, my favorite, Victory in Jesus. Every time I hear that joyous song, I think of my two fathers in heaven.

But then there were three!
My stepfather, Howard Norton, was such a God-sent for my mother and I. Hod passed away this summer on July 3rd, 2020.

I wanted so bad for Howard to come to a club meeting, just to meet each of you guys. He was a man like no other. If not for the Covid-19 virus, his funeral could have been massive. If we could have just gotten word of his passing out to the Amish Community within Northern Indiana, it would have been amazing! They loved Hod!

This man was loved by so many people you cannot imagine.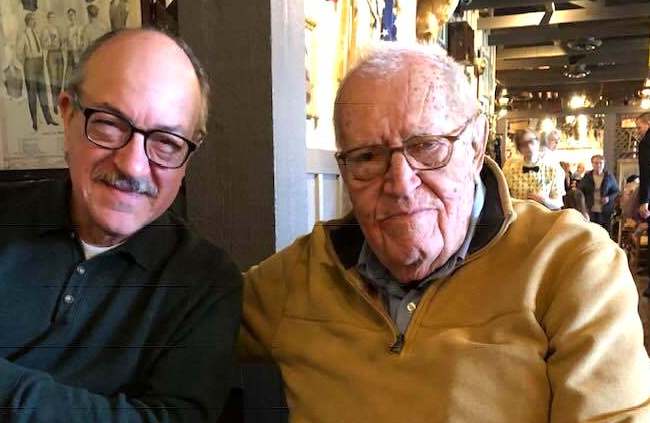 I wrote Hod's obituary and here it is in part, I left out the family list stuff:

" If you considered yourself one of Howard's friends, you won't be surprised to learn that Hod had so many friends. Howard treasured each and every one of you personally. He was a true reflection of Christ shining through his life.
Howard wasn't perfect, but he set a goal to pattern his life after someone who is. Howard chose this goal from the testimony of the Apostle Paul, in Philippians 1:20, "Christ shall be magnified in my body, whether it be by life, or by death. For to me to live is Christ, and to die is gain."

Howard dearly loved his Lord, and he reflected that love to his children and stepchildren and especially to his wife, Gwen Norton.

Howard and my father, Curtis Holden, were best of friends. Considering all the many friends Howard left behind, he had many more in Heaven. Thanks be to God, who gifted him with a wonderful and godly mother.

One of Howard's school teachers, Gladys Wyatt, loved to tell me stories about my father, Howard and Don Moore as young boys. She told me those three boys were inseparable! Each one of them only wore shoes during school hours! Growing up, all three worked hard for the local farmers.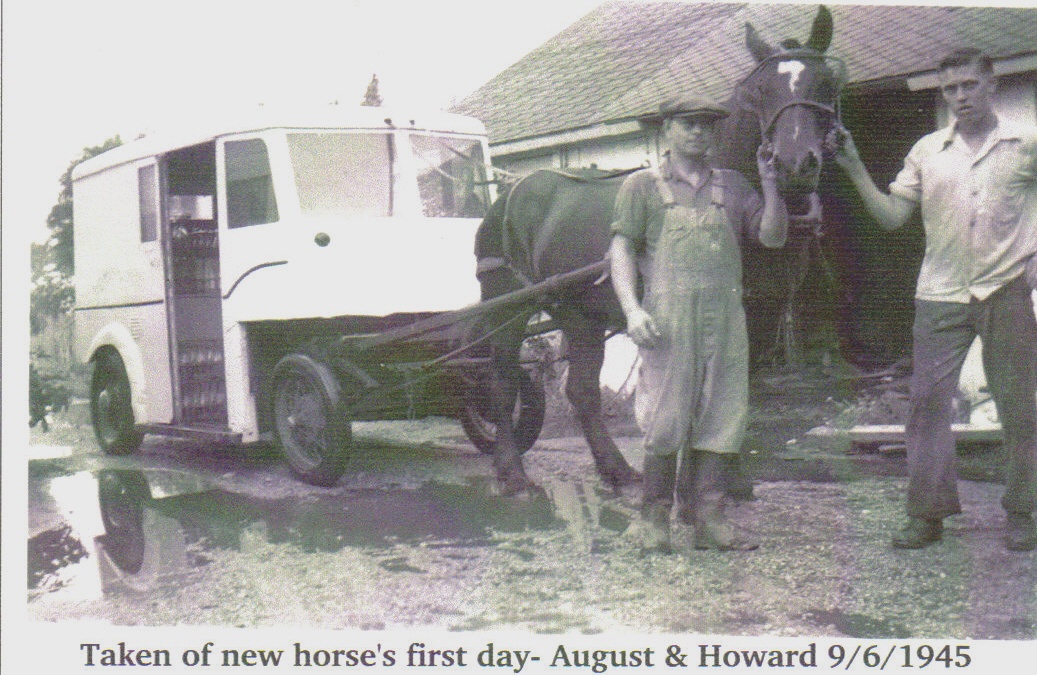 Howard also worked in his teen years for his dear friend, another amazing man, Carl Holland, when he drove for Holland's Dairy.

Howard spent several years as a route driver, salesman and route supervisor, working for the Michigan Cottage Cheese Company in Otsego.

Howard dearly loved working in sales. I was privileged to work with him at Curtis Trailer Sales. Howard also loved selling for Boylan Buick and Don Seelye Ford.

Howard spent several years at being self employed and did much work for McPherson's Plastics. He worked in excavation and construction. Howard was a gifted carpenter. He loved all things mechanical, especially antique tractors. Howard loved local history, and antiques in general, but especially farming antiques.

Whatever his job, for Howard, joy was found in all the people he met. Howard reflected Christ's love for people, and Christ's patience in long suffering and in hardships. Many times I saw Hod press on for love's sake when I would have simply walked away.

Howard had a genius sense of humor! I couldn't approach him without smiling! Howard also loved music, especially the great gospel hymns, and he was a gifted singer!

One day I was with Howard and his son, my step-brother, Steve. (Steve is an adult with Down Syndrome) Howard was hard at work, struggling with a nearly impossible problem, when he said, "I give up!"

Well, it did seem hopeless to me as well, and I was at a loss for words.

Steve reached deep within, finding words of wisdom, and blurted out, "You should give up!" God blessed us with a much-needed laugh!

When I consider counting my many blessings, and naming them one-by-one, as the song says, Howard Norton and my Mother were always first on that list.

Howard was a member of the greatest generation. Americans need to consider their devotion to and love for God, and for their country. Our loss is indeed Heaven's gain! Did I hear the words
"Well done, my good and faithful servant?"

---
My father had been gone for a couple years. His passing left both my mother and I unprepared for the struggle that became ours overnight. In the deal struck with my dad, when selling his RV business, the new owner asked for some price concessions, which left us with a large number of used RV's to sell. That would have been a non-problem, had my dad been around. Dad passed away when the final papers were signed on what he considered his first day of retirement.

The buyer of the RV business stopped making the agreed payments, right after my father died. To add insult to injury, the new owner sued claiming the value of the business was overstated. This was because my father had agreed to work as a consultant. Of course that couldn't happen.
(The buyer made the price-offer that both parties agreed to)

Suddenly mom's income quickly dried up! She started delivering the local Shopper's Guide papers and delivering phone books for extra income.

At 60 years old, she was pedaling a bicycle around town, delivering papers! One day she was going past a house, tossing papers up onto someone's porch, when she hadn't notice a carpenter replacing the porch floor, and he was hit in the head by the newspaper, it was Howard!

Of course I had known Howard my entire life. He called me one day and asked my permission to ask my mom out for a dinner date!

The hardest part about losing my father, was seeing my mother suffer. Mom is a very bubbling social person, yet, even with 8 children, she needed someone in her life and Howard was perfect. He was more than just perfect! He was indeed God's answer to my prayer!

Shortly after those days my world took a spin, way far out of control. I won't go into that, but trust me it was devastating.
I am so thankful Hod was there to help me to focus on trusting God, and allow God to use my trials to make me stronger. He insisted something that seemed so ridiculous at that hour; "I would be thankful for my struggles one day." He was right.

I look back and I see where God was using those really tough times to prepare me for a even harder battle to come . . cancer.

Many people recount times of their greatest blessings. That may have been a child's graduation or a wedding, or the birth of a first child or grandchild.
I shared with our Sunday School class how my greatest blessing came during my darkest days of fighting cancer.

It wasn't when the West Michigan Cancer Center and Dr. Liepman, told me I was being released as their patient, or even after ten years of being tested cancer free.
The greatest blessing was when I was in that fiery furnace and I knew my Lord was there with me. He was all my strength!

Most people will remember Hod from the way he could make everyone smile! Hod and I both liked the crazy humor! I thought of him just today when I saw a little cartoon;

This little cat was setting upright a recliner. He looked exhausted as he looked ahead with a blank stare.
He was holding a ball cap looking like he had just collapsed into that chair after a long hard day at work. The caption read "My wife gets hit by a bus, and I lose my job as a bus driver all in the same day."

About two weeks before his funeral I stopped in to visit Hod. He had already lost most of his sight, and most of his hearing. This really robbed him of his very most enjoyable pastimes, reading and music.

He handed me the newspaper and asked me to check the obituaries . . . to see if he was listed.

Two weeks later I was writing his obituary.


---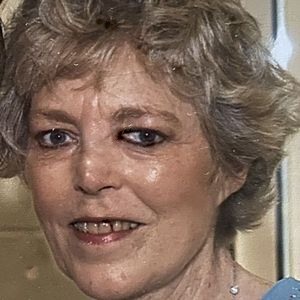 On same day we lost my stepfather, July 3rd, the bottle club lost a long time member, Ginny Moran. Ginny's daughter called to tell me of her passing.
From time to time I would send a little note along with her newsletter inquiring about her well being. Usually she would follow up with a phone call to Chuck.

According to Chuck, she was very thankful for the newsletter. Over the last year we lost our connection with Ginny. Chuck made a few attempts to reach her, without any luck. For a long time, she was active in the club and worked by helping at our spring bottle shows. But, for several years she was unable to attend the meetings.


For the last couple years Chuck and I paid her dues. Here are some highlights from her life.

---
Moran, Elizabeth Virginia "Ginny" Hickory Corners, MI Ginny, age 81, died Friday evening, 3rd of July, 2020, in Battle Creek, MI.
Ginny was born in Kingsport, TN, on August 5, 1939; was a 1957 graduate of Dobyns-Bennett High School in Kingsport, TN; received her Bachelor of Art Studies Degree and moved to this area in 1969. She was a member of the first group of Peace Corps Volunteers after being founded by President John F. Kennedy in March of 1961. Ginny was assigned with 3 other volunteers to support the people in the village of Quezaltepeque, Guatemala to teach ways to improve their country's schools with the provided aid from the Guatemalan government. She cherished her time working with the children and families.
After the Peace Corps, Ginny moved to Washington D.C to work in the graphic arts department at the Pentagon. After 3 years in D.C., she moved to Hickory Corners, MI where she worked in graphic design and lithography at LSI-KALA/Schawk of Kalamazoo, MI for over 30 years. Ginny also spent over 20 years making sand castings and other forms of art to sell at local art fairs. Ginny loved collecting antiques and memories from her past. She found her first antique bottle digging in her garden, she found great pleasure in her time as a member of the Kalamazoo Antique Bottle Club. Ginny loved spending time with her granddaughters. She loved reading, being outside, working in her beautiful garden and listening to the birds in her quiet country setting.

---

This Thanksgiving I am so very thankful for each of you.
For a theme this month, let's bring in seasonal bottles and recent finds.
We have been having fun getting mountains of leaves raked up and all of our winterizing done. It has been difficult getting a news letter written.
When our Governor issued a Stay At Home order, I was closed for about 4 weeks in my store. I still came to work each day, with the CLOSED sign up, as I focused on e-Bay detector sales . . . which did well.

Then, when I reopened the store, I could not believe how busy I became! People returned to outdoor recreation and hobbies! Sporting good sales were through the roof! I just wish this had happened when I was younger!
I am hoping to see all of you at the next meeting. This could be the most important meeting in club history. For those of you who read the newsletters in far away lands, thank you for supporting the club.



The Kalamazoo Antique Bottle Club
Will be meeting November, 10th at the
Otsego area Historical Society Museum, at 7:00,
located at 218 N. Farmer St. Otsego, MI 49078
meeting starts at 7:00 pm.
For questions
e-mail: prostock@net-link.net
Or call . . . 269-685-1776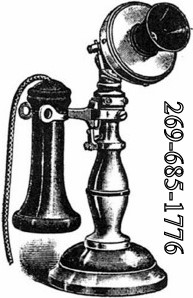 To The Many Faces Of Treasure Hunting