Enter into His gates with Thanksgiving and into His courts with praise!


Hello Friends!

Here I am again, all you antique bottle lovers! I'm here to wish you and yours a bountiful harvest season, one overflowing with thankfulness.

Because of the constraints of time, I was going to recycle as much as possible from the November 2020 club newsletter. But, I started out reading it, and it was so depressing!

I don't know about you, but I am over all the doom & gloom . . . enough already!
We have a new club President, Vice President, which is moving us forward. And we managed to locate a very nice meeting place that is so darn convenient! I am THANKFUL!

Hey, don't you remember walking two blocks to the Library after a half-hour long search for a parking space? Boy I do!

I know how hard it is to be thankful in today's world. Don't give up! Our forefathers lived through far darker days! Hang in there, we got this!

I managed to duck most club leadership roles after the Covid shakeup. However, I am still pecking out this newsletter with one finger. That, plus, I stepped in to do the club treasurer's job.
All of this would be a lot easier if I knew how to retire! But still, I am THANKFUL!

The September Bimbo's Pizza Party served to jar me into reality! Normally, Chuck would coach me, when doing the newsletter, to make sure everyone understood the pizza party was for members who are "paid up" on their club dues . . . I didn't even think about that!

So, at the Pizza Meeting, folks came to me offering to pay-up! I am THANKFUL!
Dang that was refreshing! I hate to ask people to do things!

After the Arab Oil Embargo, of the early 70's, I was looking to voluntarily leave my dad's business, because the RV business was so hard-hit. . . Dad sure didn't need me! He, was just like me, he wasn't about to ask me to go. . . but I could see my leaving was best for everyone.

My Pastor at the time, knew of a company that offered work in selling Christian books, based out of Waco, Texas area. They had some protected territory available for my Kalamazoo area. The company was called, "Word Publishers."

I considered myself to be a far better-than-average salesman, and this job sounded just like something I would enjoy doing! As a salesman for Word, the job was contacting retail stores, and restaurants, where I would set up a rotating wire book display and keep it filled with popular titles of family books then keep them stocked.

When I flew in to Waco for an interview, and possible training, the first thing they did was show me around the company and their warehouse.
In Waco Texas, they have no reason to build up, they have so much land they just spread out! The warehouse was so big you get around in a shuttle vehicle! There was enough room in that building to put the city of Otsego inside under one roof!

I started down this rabbit trail to demonstrate what a loser I am. They start the job evaluation with a simple test. Make one mistake, and it is over . . see-you-later!

FIRST QUESTION
If you have an important job to do;
A. Do you ask someone else to do it?
B. Don't trust the job to someone else, and do it yourself?
C. Ask someone to help you do it?

Well, how did you do?

The only answer they world accept was A! If you chose C they would try to set you straight and work with you. If you chose B, it was simply bye-bye. I chose B!

To this day I don't like asking for help, which is bad, that is a sign of poor leadership.

So, thanks to everyone who stepped to the plate, 'pizza plate' with your club dues!
I am not going to publish a list of paid members, but I am going to stuff each newsletter with a dues reminder because I have to. Remember the dues are only $10.00 which is insanely cheap!

LAST MONTH

With everything considered, we had a good turnout last month. We saw our friends, John & Lynn Winkler move out of the area, and we do already miss them! Other members were missed and hopefully we will see you this month. The sign-up sheet showed the names of these smiling faces!
Rob Knolle, Shannon Shoemaker, Robert Shoemaker, Ed Nickerson, Vincent Grossi, Len Sheaffer,
Ron Smith and Al Holden.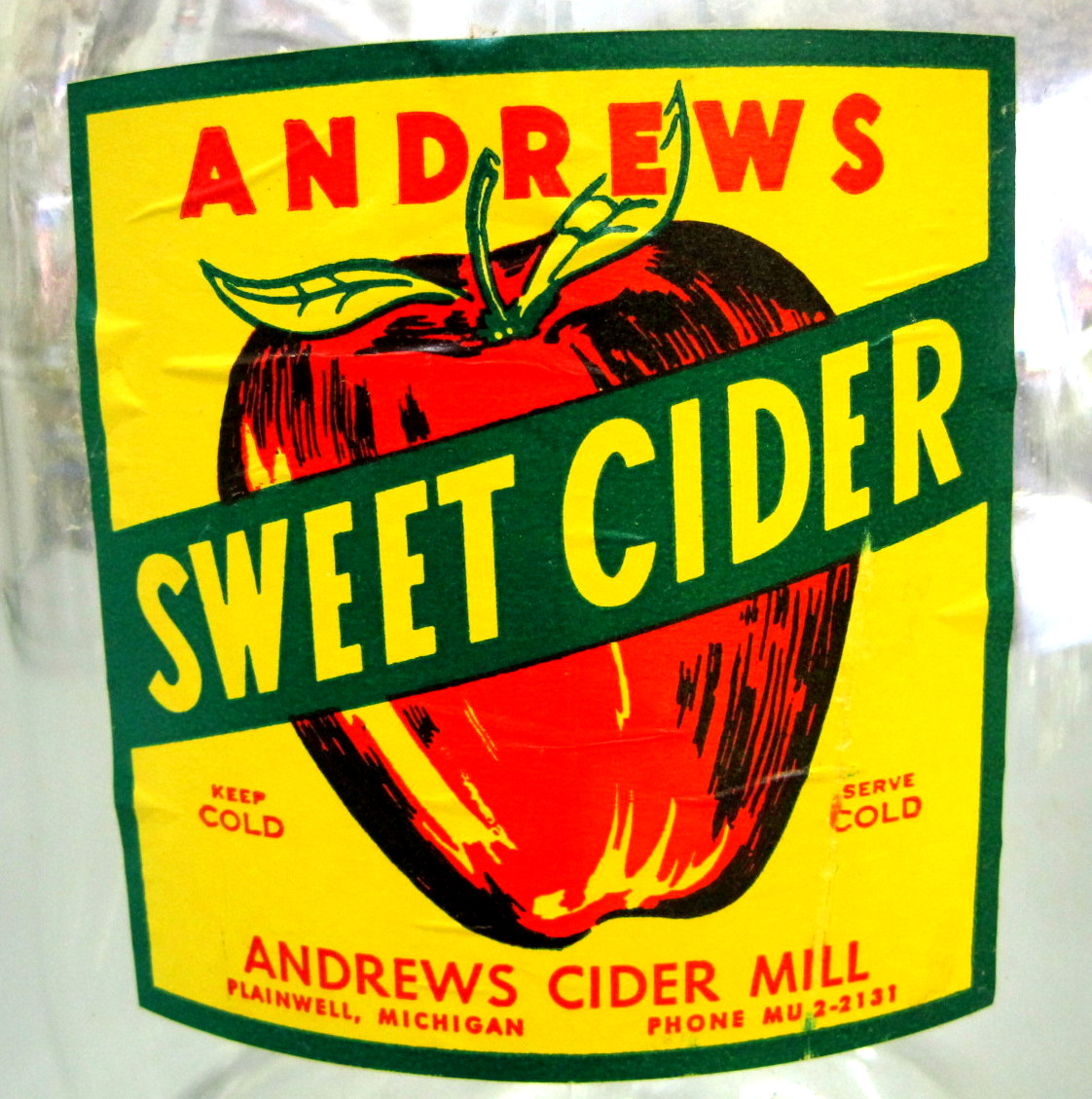 As there is a new Sweetwater's Donut Mill that has opened in Plainwell, I still have managed to shed about 20 pounds! No, I can't explain it? At the last meeting, we enjoyed a gallon of fresh Michigan cider and a dozen fresh donuts! They were good! Nothing says harvest time like fresh apple cider and donuts!

In the last newsletter, I added at the last minute, an extra page which included an e-mail John Pastor sent me regarding an update in the Kalamazoo Antique Bottle Club's April Show date. Here is a summery of that letter;

---
Hi, Al,
I hope all is going well. What crazy times we're in. I just got an email from the Rochester, NY Show, that they are planning their show for the weekend of April 9-10. So..... I've contacted the fairgrounds to change the date of our show to Saturday, April 23rd. (Easter weekend is 16th - 17th).
Thanks, Al, please let me know that you got this, and if you have any questions....
Take care,
John
---
I am repeating this because this is a fairly significant change after 42 years! We need to spread the word!!!
We discussed this change at the club meeting and it seemed like folks liked the sound of it. Of course as residents of Michigan, we are never surprised by a sudden change in the weather.
However, moving the meeting forward just one week in April can make a huge difference in terms of cold and wind!
I remember one year, Jack Short, was working the metal detector display with me. We have always sit up in the back of the room in front of the old stage, way back by the western entrance.

The vendor across from us, was located on the other side of the door. He came in with a fancy 4 level wire display rack which he had filled up with a beautiful display of pyro-glazed half pint dairy bottles. Halfway through the show, he ran out to his car to get something. When he returned, he opened the door, coming back in, when a gust of wind pulled the door wide open and blew his display into small broken glass everywhere! It was hard to watch!

I have seen several shows in early April where the last of the snow was still on the ground! However, the only real evidence of a good show is having the people turning out. . . it is all in timing!

I will never forget one year when we went to the animal fair and the birds and beast were there, the big baboon, by the light of the moon was combing his auburn hair!
Hey! They only do that in the moonlight!!! . . . timing is everything!
(My research shows most people don't read this anyway.)

We enjoyed seeing. .
Some interesting bottles at the last meeting.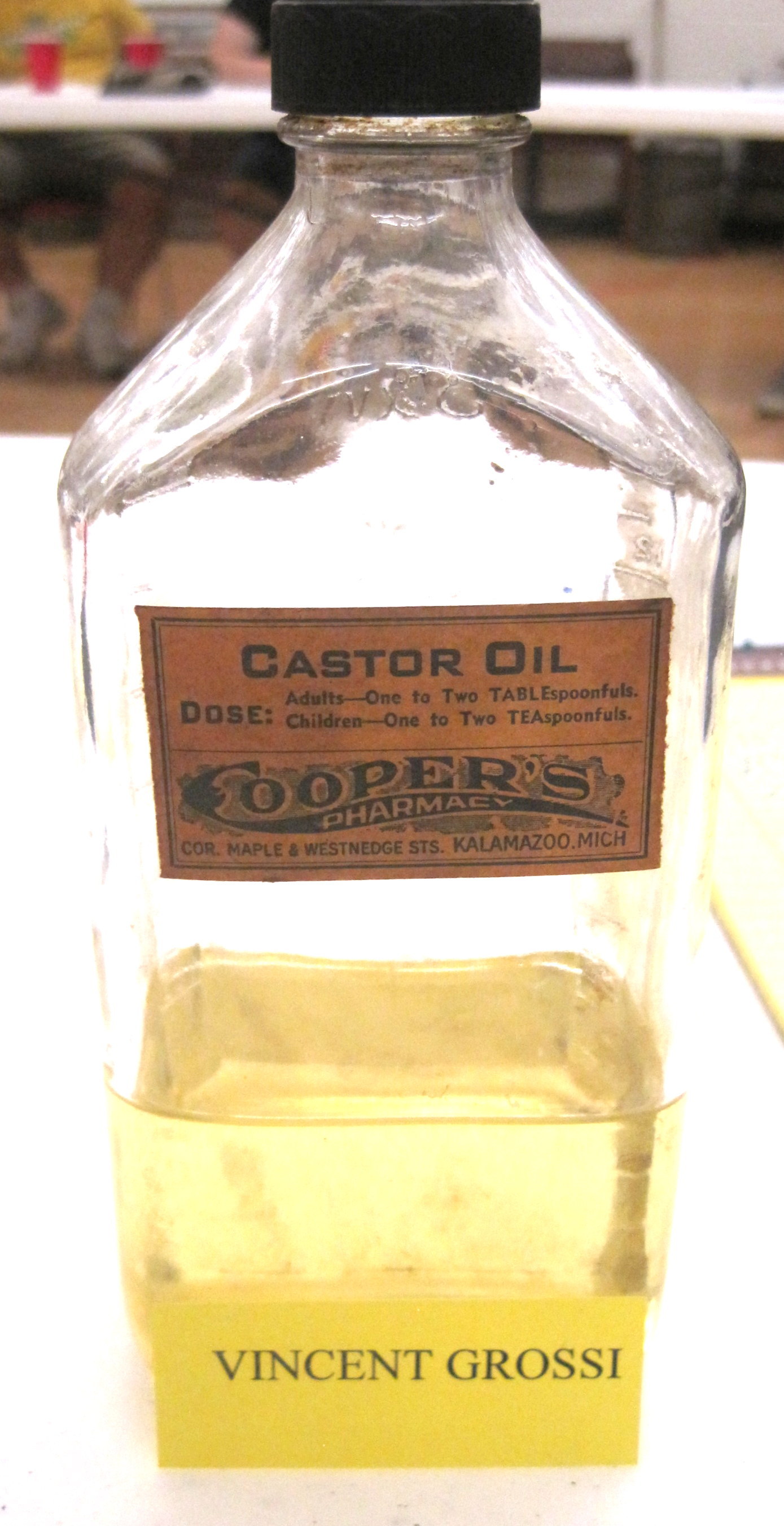 Vincent Grossi; displayed an interesting local Kalamazoo pharmacy bottle from the
"COOPER'S PHARMACY"
They were located at the corner of Maple & Westnedge. This bottle is a tall, clear, rectangle bottle with an early hard-black bakelite cap. Bakelite, a thermosetting plastic, made its debut in 1927 as a screw cap closure material and it was used well into the 1950's. In fact it was used in almost every form of appliance. I have some vintage bakelite radios, alarm clocks, picture frames and luggage handles.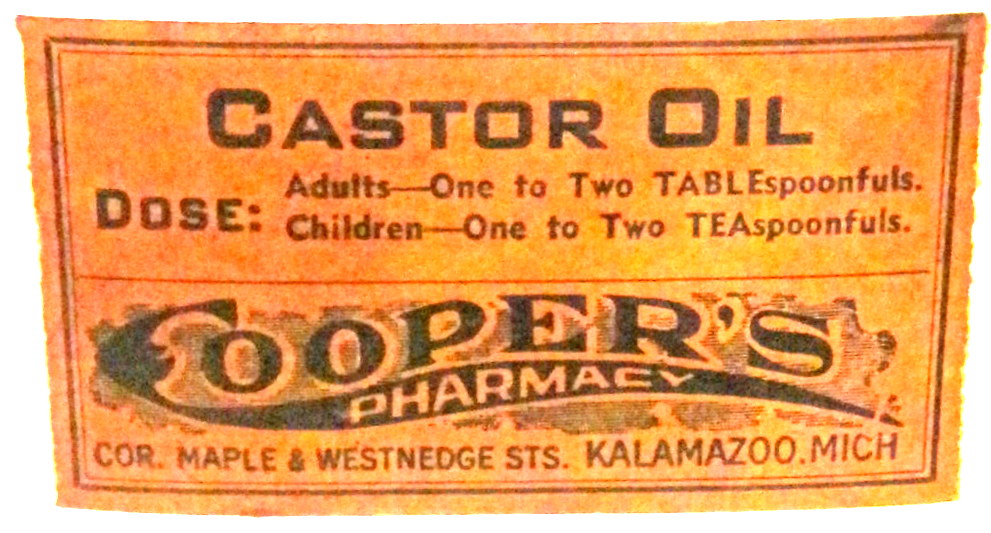 This pharmacy label is one that was dispensed from a roll, and this one was for Castor Oil. Vince's bottle still is one third full with clean castor oil.
Based on the cap and label, I would say the bottle is from the 1930's. I tried to find info on that pharmacy, but with no luck. I am fairly sure I have embossed prescription bottles from this Pharmacy. The label gives the location as the corner of Maple and Westnedge Streets. Well, Maple is a street, and Westnedge is an avenue. No, I don't think that is a rare collectable misprint!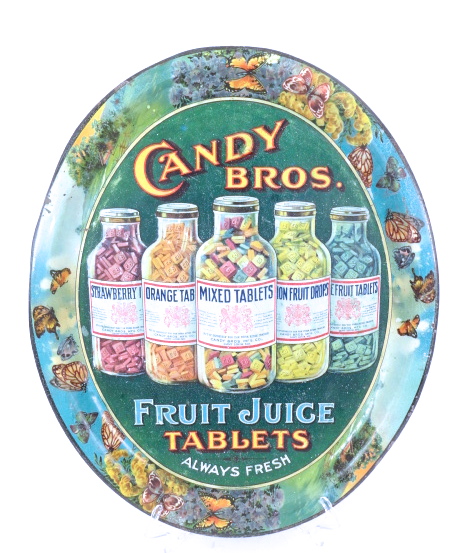 The next bottle Vincent displayed I didn't fully appreciate at the meeting, (which is often the case) I am so busy trying to take pictures I don't have time to let things sink in!
Besides, the bottle had very light embossing and even in my pictures it is hard to read. I just took a chance by Googling all the information I could . . . and it is pretty neat!
CANDY BROTHERS MANUFACTURING, CONFECTIONERS, SAINT LOUIS MO.
The Candy Brothers Manufacturing Company was started in the 1870's by brothers Robert, Thomas and Sydney Candy. The business was based in St. Louis, however, they eventually opened a second location in Columbus, OH as well.
Their main product was more of a medicine-in-candy- form, primarily vitamins.
People were just catching on with the notion that certain things beneficial to them which could be absorbed into their bodies.
Take for example the popularity of Mineral water. It was bottled and sold, but, you could go to a local mineral springs and soak it in!

The Candy Brothers were taking full advantage of their name "Candy" but taking it one step further, claiming they were selling a candy product that was good for you! Various flavors of their fruit vitamin tablets were produced with the actual color of the fruit.

In the early 1900's, the idea of selling vitamins was still in its infancy. I can only imagine, many people of this era questioned the effectiveness of these little vitamin tablets, but, they were willing to try them.
Undoubtedly many people of the era were starting to do whatever it took to help their overall health and longevity when the average life expectancy in those days was around 50.

I was able to find a advertising flyer that was sent to retail shops, candy stores and pharmacy outlets. This flier is for: LIME FRUIT JUICE TABLETS
A glass jar, like Vincent displayed, contained 4 pounds of square fruit chews which appear to be individually wrapped. That jar cost the store owner $1.00. My guess is; if he sold two for a penny he would triple his investment.
Here is a run down of popular flavors available:
Apricot, Barley Sugar, Butter Scotch, Chocolate, Ginger Jamaica, Hoarh and Flax, Lemon Fruit, Molasses, Mint Humbugs, Pine Apple, Red Currant Drops, Raspberry, Sour Lemon, Toka Rock & Rye, Wintergreen, XXX Mint, Lemon Coconut, Peanut, Walnut, Banana, Butter Cup, Blood Orange, Cinnamon, Iceland Moss, Mixed Fruit, Malt, Pear Drops, Rose Drops, Strawberry, Vanilla, Wild Cherry, Honey Coconut, Almond Wafers . . . and many more!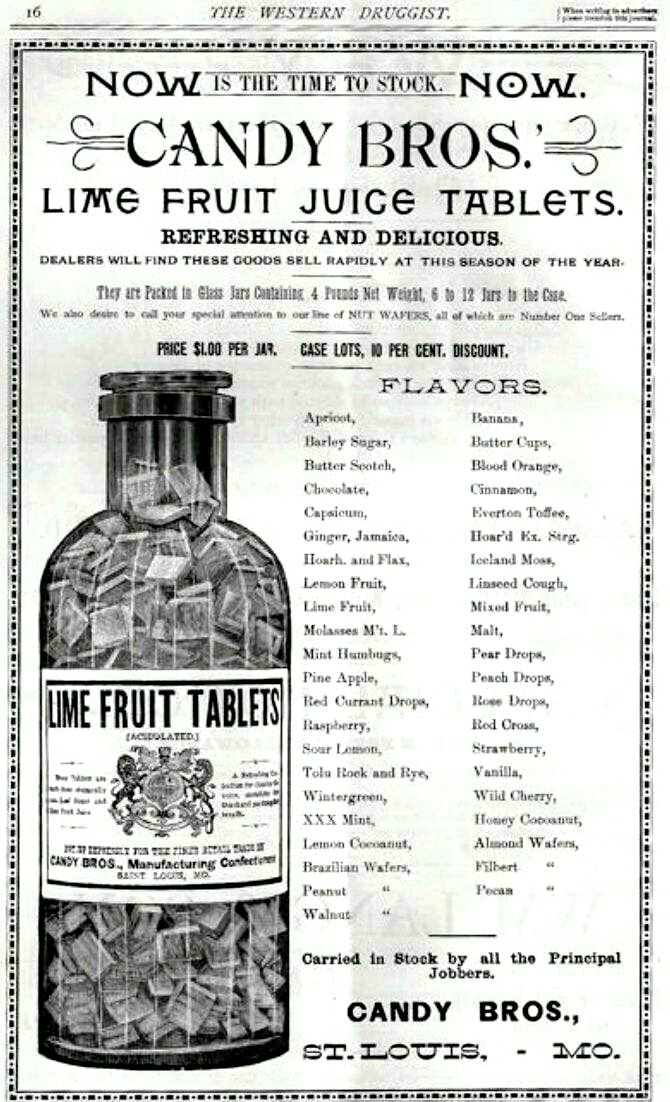 I cannot help but wonder if Kalamazoo's A.M. Todd Company sold them extracts? The Todd company was absorbed in 2011, into a company called "WILD FLAVORS."
The original A.M. Todd Company was started in 1869, providing innovative flavor solutions through the application of technology, creativity and value added services for the Oral Care, Confectionery and Chewing Gum industry.

Those of you unfamiliar with the A.M. Todd Company, it is still located just north of Kalamazoo on Douglas Ave, (down the street from Kevin's house), When you drive by in the summer, with your car windows down, it smells like you just opened a fresh pack of wintergreen chewing gum!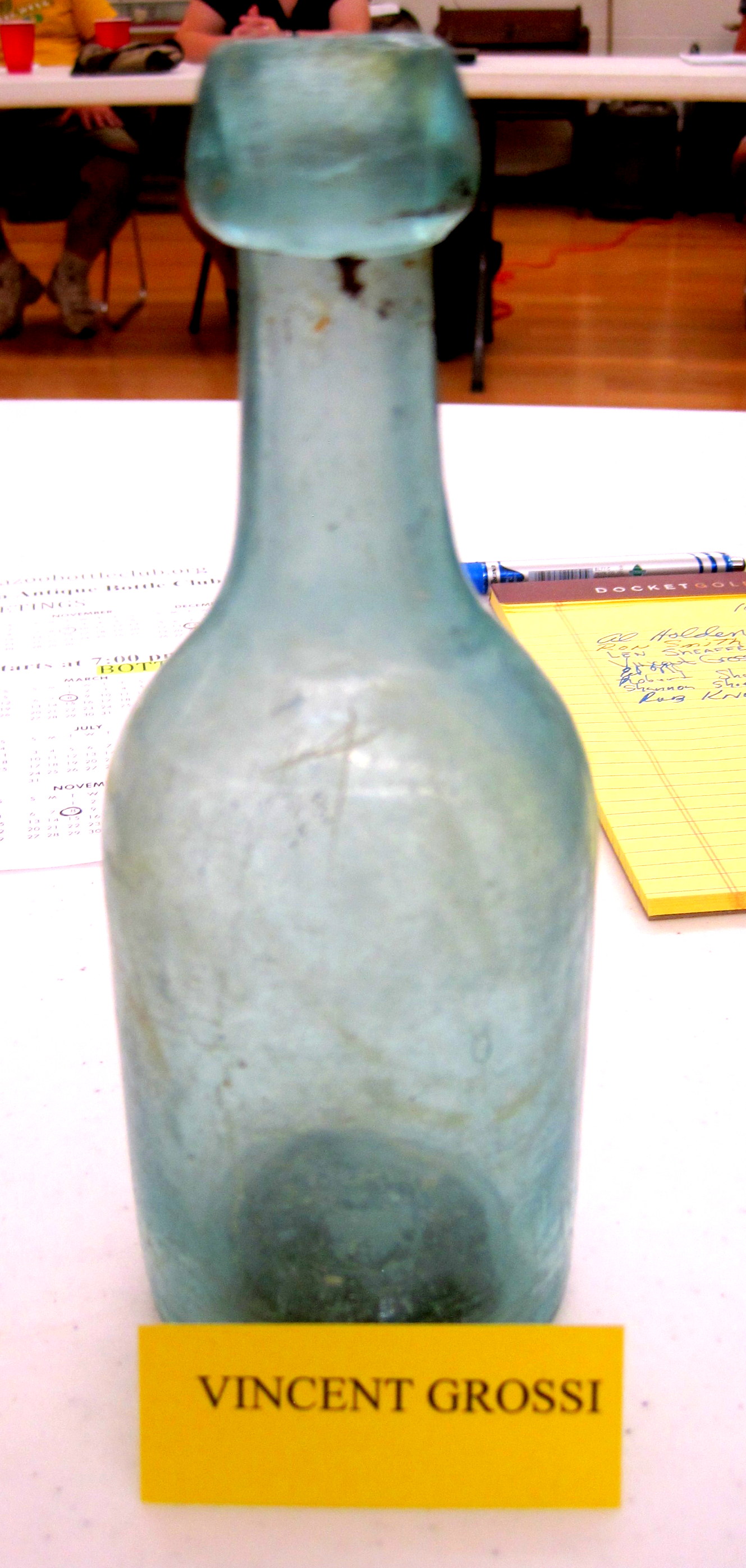 Another bottle Vincent displayed is one of my all time favorite styles, a blob-top squat soda. The only ones I have are all un~embossed. Generally, with the blue color of Vincent's bottle, with embossing, they quicky skyrocket out of my price range!
The look of a Civil War era squat soda, and the Cathedral Pepper Sauce bottles just warm my heart!
ROB KNOLLE displayed a sweet amber Poison Bottle with the spiked alert-bumps on the bottle's corners. The bottle is embossed with the large word POISON on one side, and the opposite side panel was likely home to a paper label.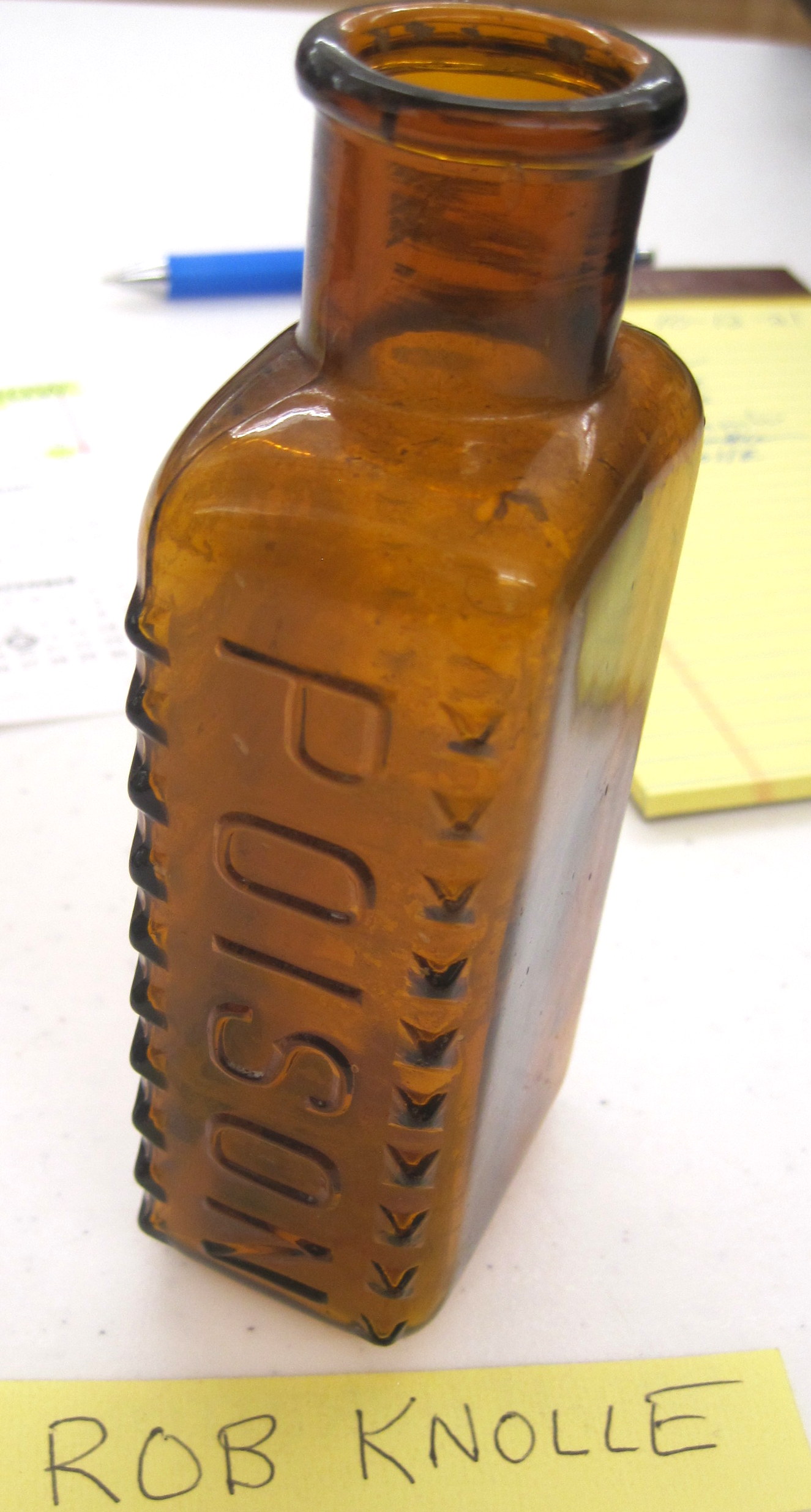 I am sometimes accused of preaching to the choir, and I will be brief. The spiked corners, or other ruff textured embossing on a poison bottle, was to serve as a warning to whoever grabbed the bottle in poor lighting conditions . .
((( DANGER)))).
I have to wakeup in the early morning to take a thyroid med, and a blood pressure medication, about 5:30 am. They must be taken on an empty stomach, with a large full glass of water. I always take them, in the dark by feel! If someone rearranges them . . . I am sunk! If something ever happens to me . . . well, now you know!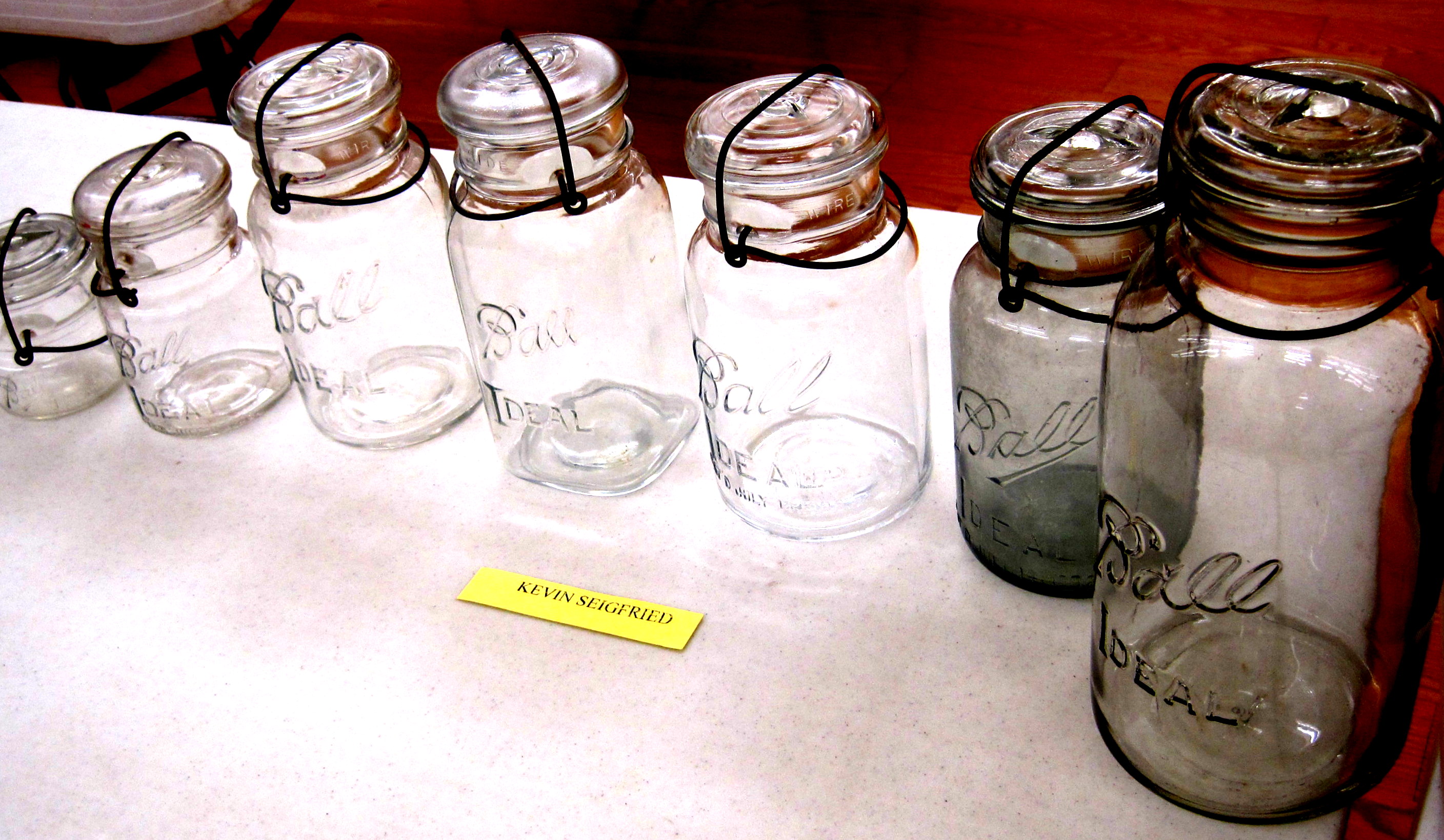 KEVIN SIEGFRIED displayed some real treasures as usual. One was a complete set a BALL IDEAL canning jars in sparkling mint condition from a tiny ½ pint , pint, quart, half gallon to a gallon, all with matching glass lids and perfect bail tops! What a cool canister set this would make for someone!
No really! You can still buy the red rubber seals for these making them air tight!
If I were a single man, this would work perfect! Wives sometimes see things differently. . . ya think?
With our set at home, if you are not using them regularly, the sugar and flour get hard . . . and you cannot see the contents!
With this set, with sealed tops, you could also use them for hard candy storage! See what I mean? I doen't see all these possibilities at the meetings!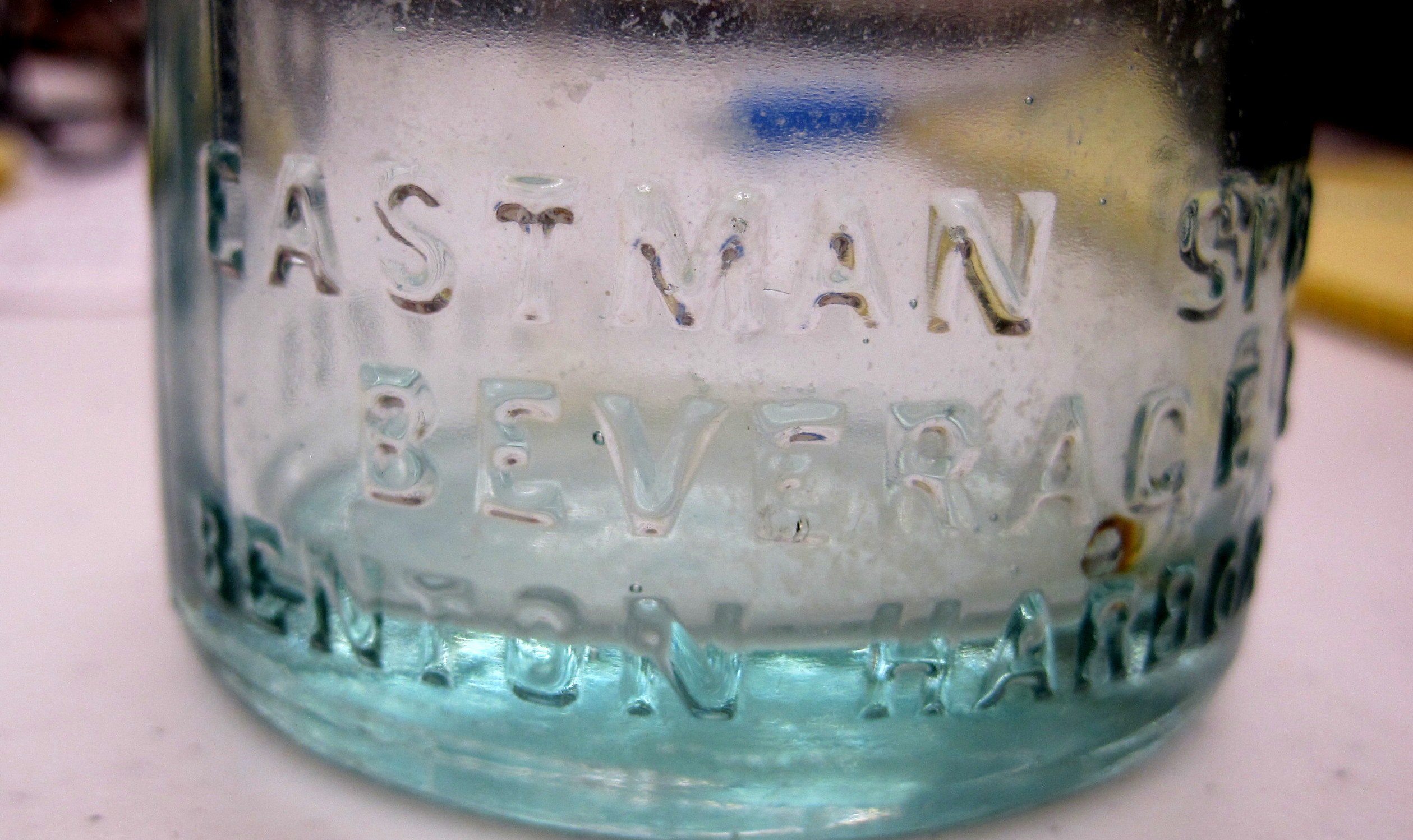 Kevin also displayed a Benton Harbor Mineral Water from the Historic Eastman Springs!
This clear bail-top bottle could be Kevin's ticket to retirement! Ok, maybe I am getting carried away. But it really is cool!
Eastman Springs was on a station stop on the Benton Harbor Interurban line in Berrien County. It was located just south of the House of David, on the rail line southeast to Dowagiac.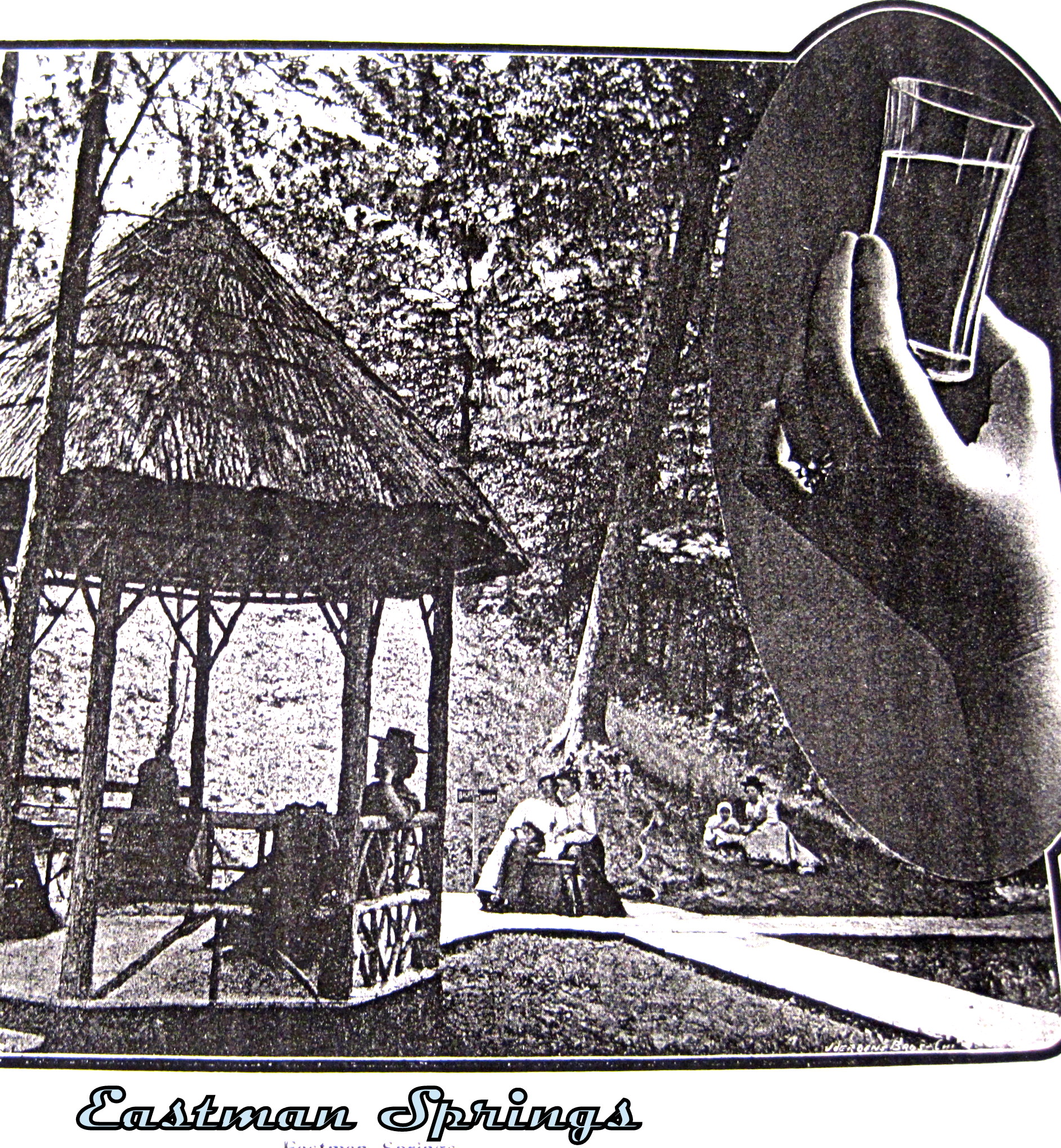 As of 2010 there is still a fountain flowing at Eastman Springs and the location is named; The Golden Queen, at Eastman Springs, City of David, Benton Harbor, MI
Kevin displayed a souvenir book with historic pictures from Eastman Springs, I hope to post some in the online newsletter. I understand the Eastman Spring Park is still a beautiful park. In the hay-day of steamship travel out of Chicago and Milwaukee this was a popular spot!
Kevin's bail top bottle is embossed, at the base, Eastman Springs Beverage, Benton Harbor, Mich.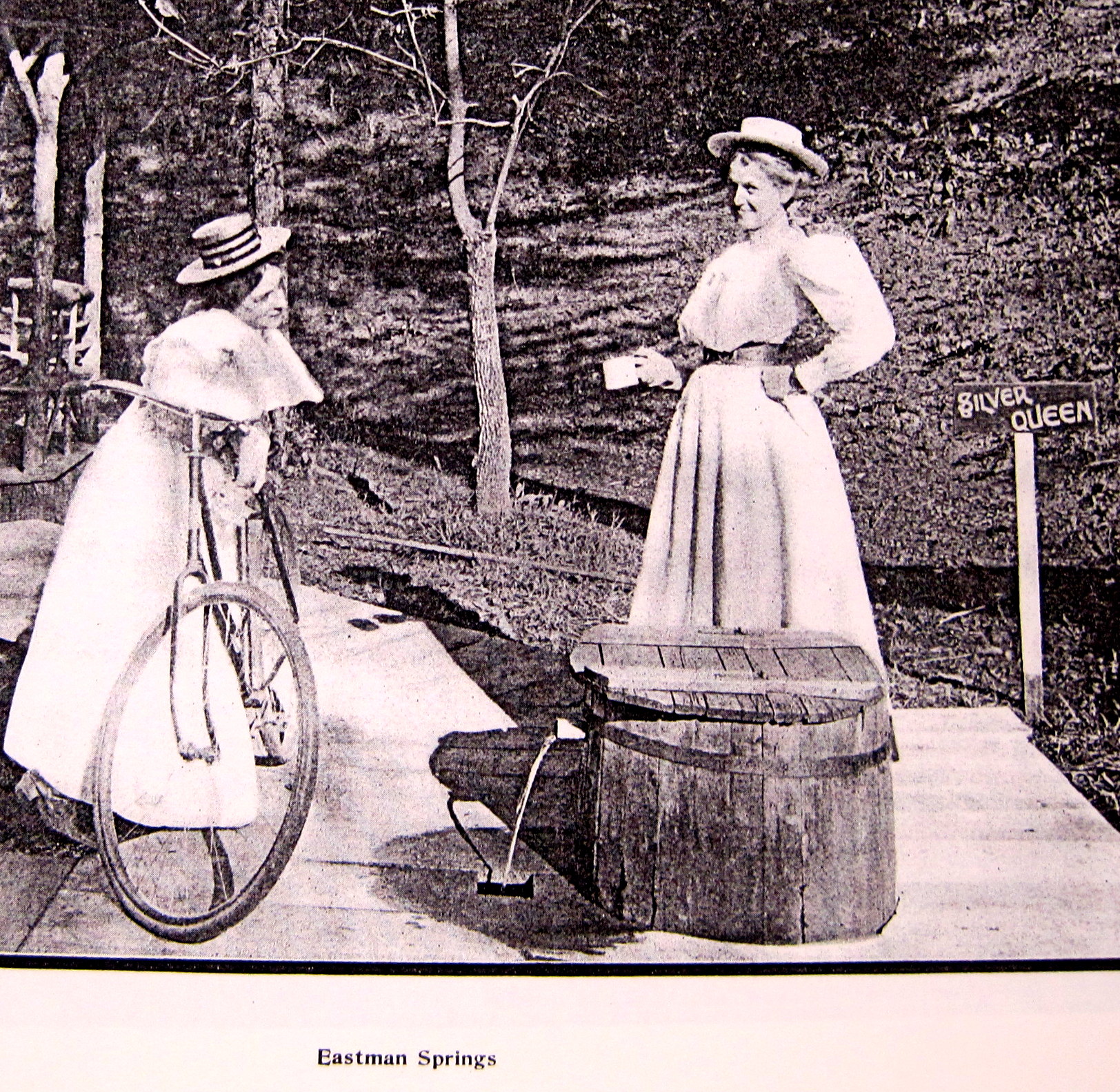 The Kalamazoo Antique Bottle Club

Will be meeting November, 9th at the Otsego area Historical Society Museum at 7:00, located at 218 N. Farmer St. Otsego, MI 49078
meeting starts at 7:00 pm.
For questions
e-mail: prostock@net-link.net
Or call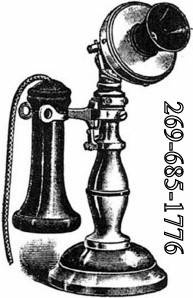 HOME